Interview Matt Maltese: A different kind of love song
On debut LP 'Bad Contestant', London boy Matt Maltese is ripping up the modern singer songwriter rulebook and emerging with an album that tackles love and life in all its good, bad and ugly truth.
"I remember being 14 with my friends listening to Ben Howard and just thinking, I can't do this, I just don't feel anything," recalls Matt Maltese. "I'm not cussing him, but I couldn't relate. [Those kind of singers] sound like they've all had such a nice life, but then you listen to Leonard Cohen and it sounds like he's lived a bit and he's actually put himself in uncomfortable situations rather than just singing these vague metaphors about fire…"
Sat cross-legged, sipping on a half-pint of Guinness in the beer garden of a North London pub, you'd immediately pick Matt out as a man who doesn't necessarily always fall into step with the trends of the modern world. Though he's ditched the '70s suits of his regular stage wear today in favour of a natty bootcut trouser and denim shirt combo, the shaven-headed singer still cuts the silhouette of an irregular 22-year-old. He's always been a bit of an anomaly, it seems. "I was the intense 13 year old, having Jim Carrey realisations that we're just a small insignificant thing on the planet," he laughs. "I think I really liked being an outsider when I was younger; I didn't find that many people who liked the music I liked or the things I liked doing. I used to make up reasons why I was too busy to hang out with friends so I could hang out on my own."
But if this picture of the lonely, tortured youth seems out of sync with the Matt that's in front of us – a warm and chatty figure, with a wickedly dry sense of humour who gamely larks around with various props and poses for today's shoot – then forthcoming debut LP 'Bad Contestant' shows that he's still both of these things all at once.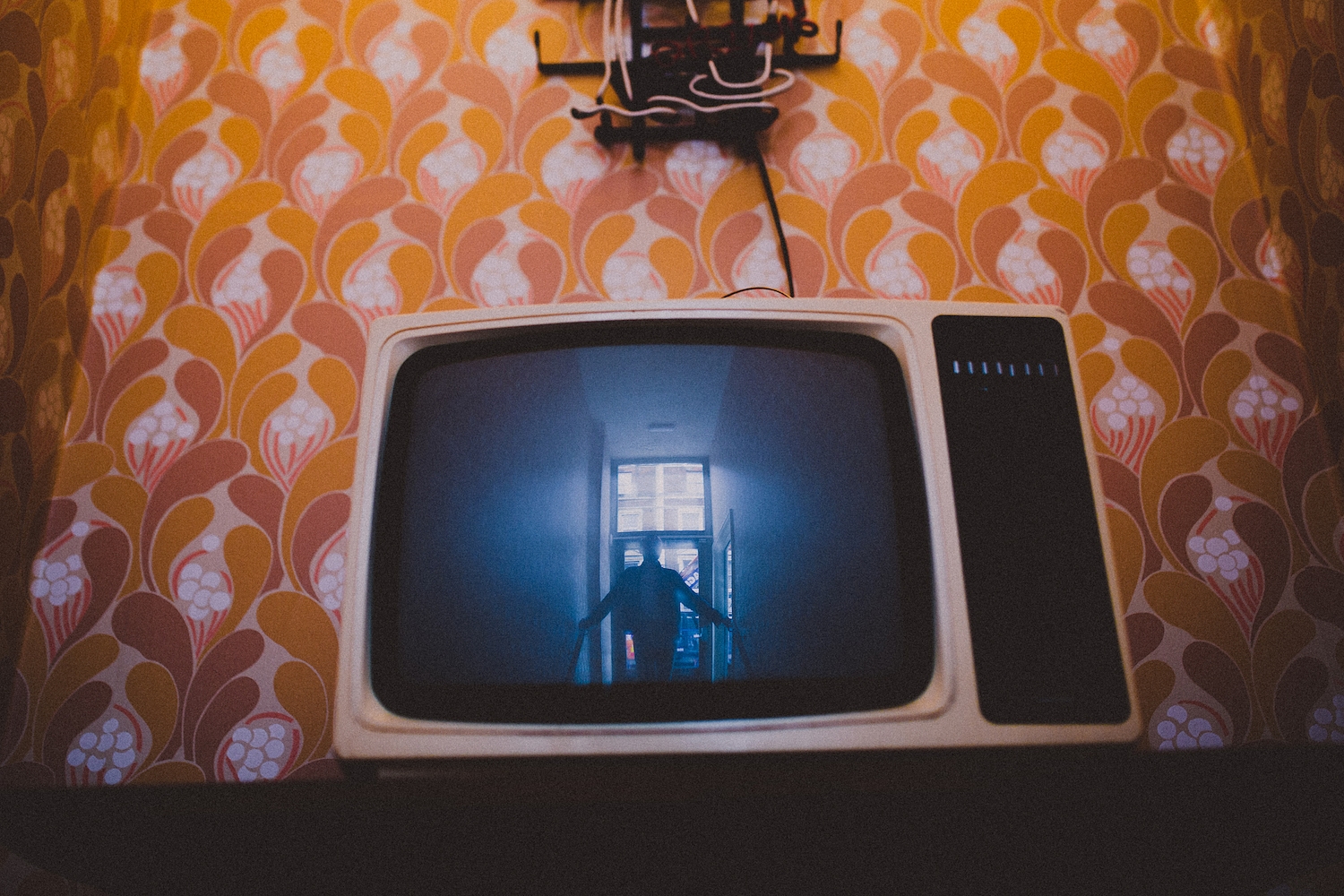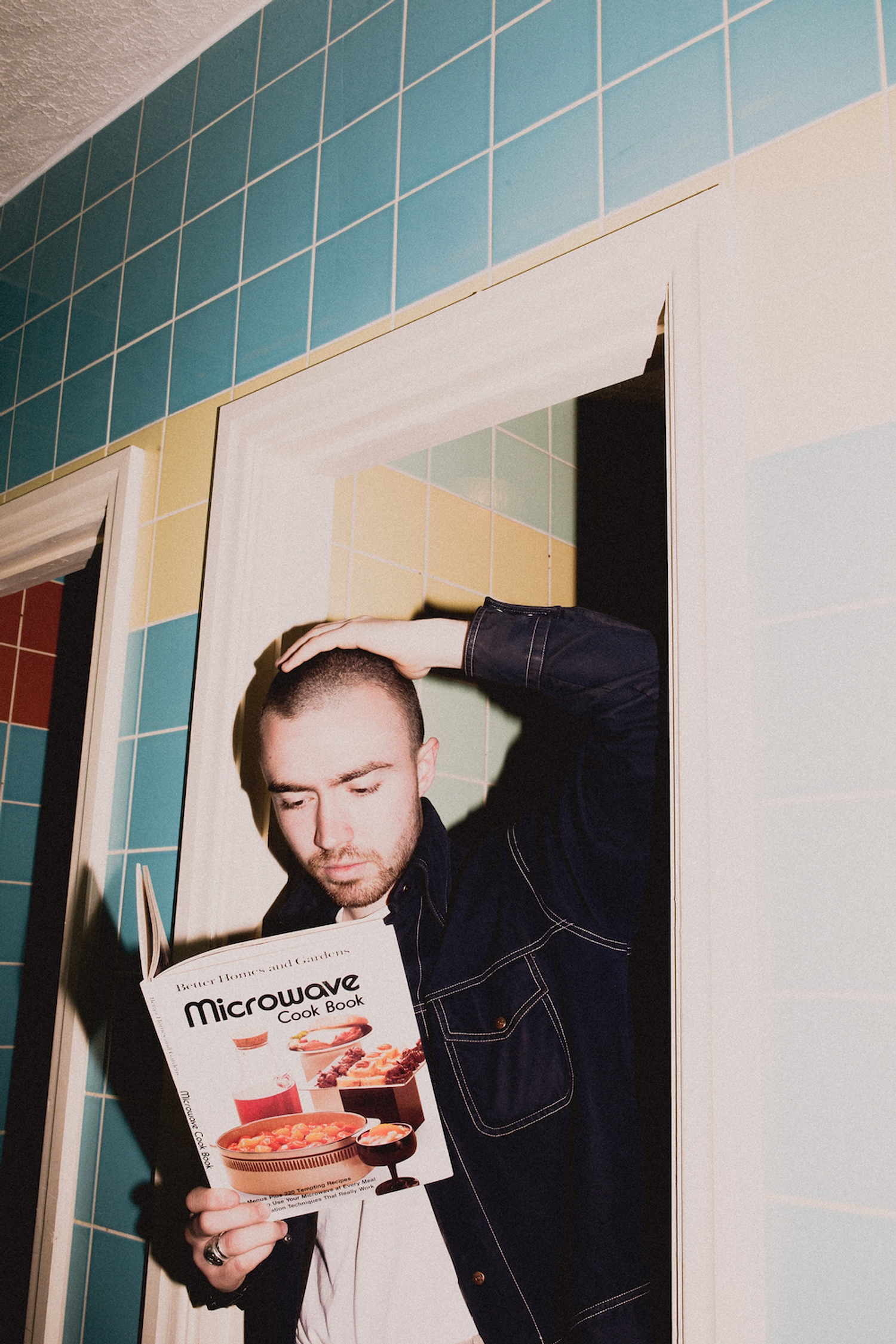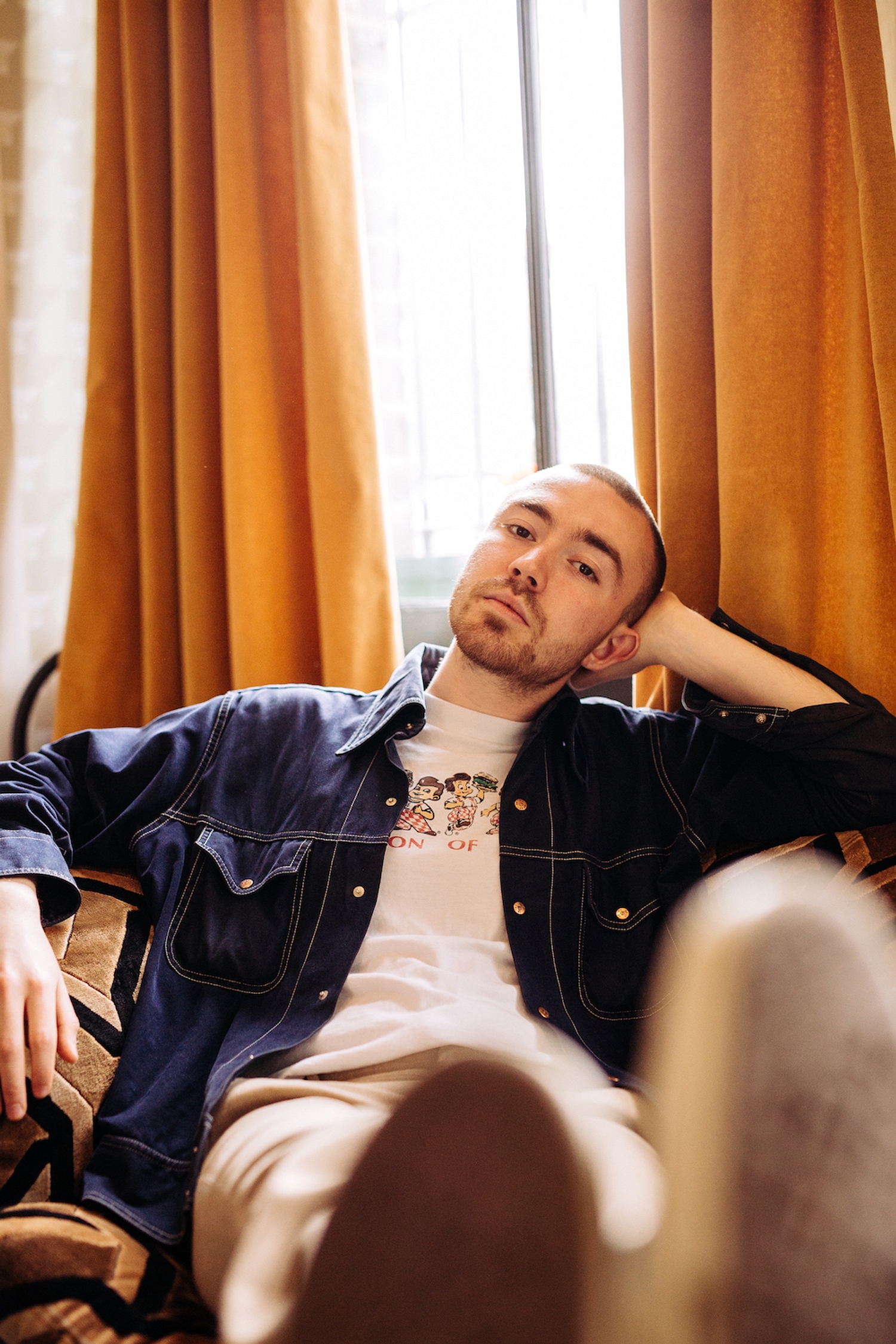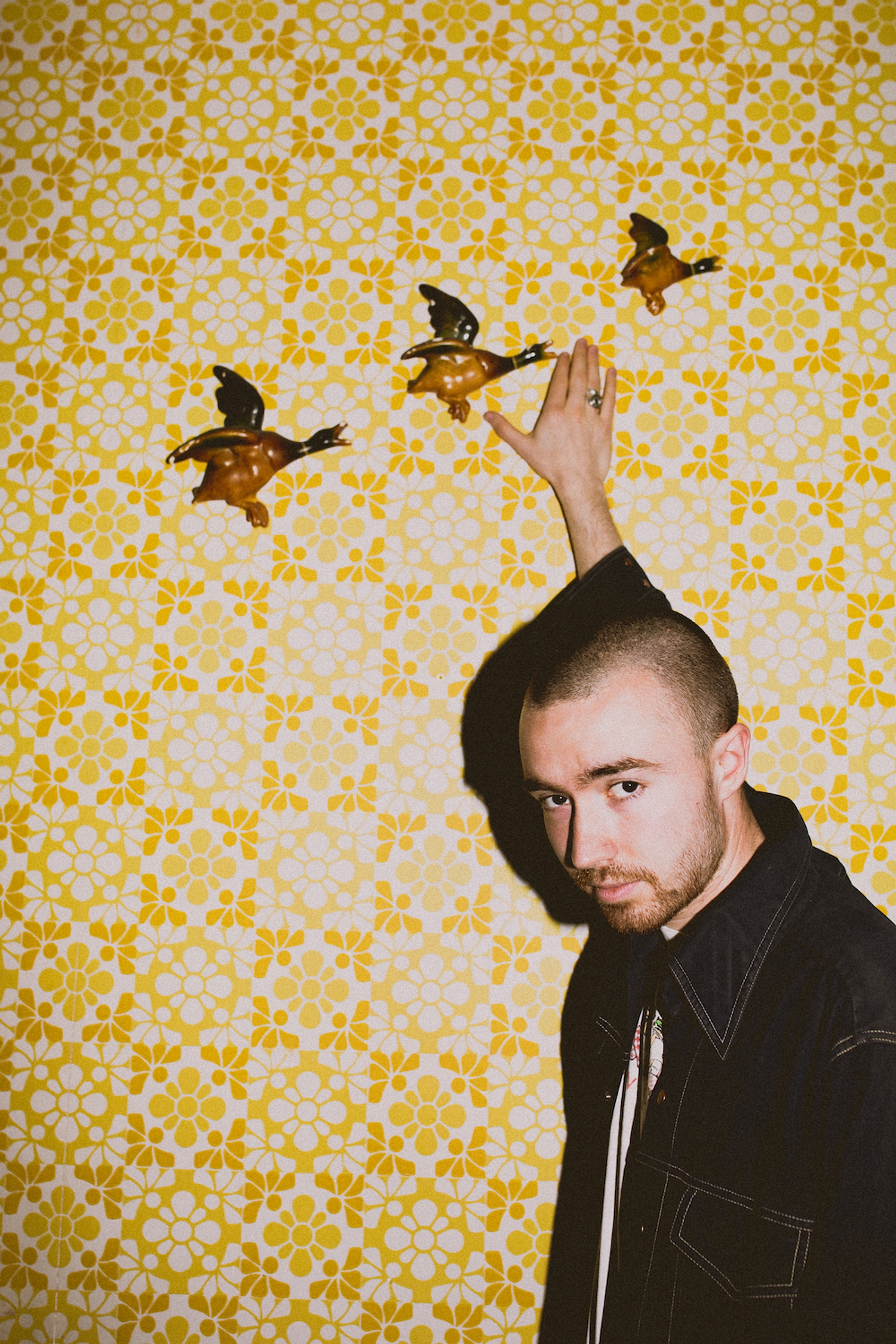 "It annoys me when people think there's a character, because there's definitely not."
Simultaneously hilarious and heart-wrenching, playfully light but with some often uncomfortable rug-pulling moments, it's an album that seeks to capture the realities of this tangled mess that we call life in all its multi-faceted terrible brilliance. Unlike Josh Tillman's alter-ego of sorts Father John Misty - the musical comparison Matt garners the most - the singer is keen to stress that there's no edifice at all here. Whether singing about a former flame informing him of her new sexy chocolate exploits on 'Like A Fish' or an ill-advised affair on 'Guilty', every funny, awkward, painful truth is all very much him. "There's nothing made up. That's the thing that annoys me the most, people thinking there's a character, because there's definitely not. It's maybe dramatising my own life and making bigger things out of issues that aren't that big, but that's what I do anyway 'cause I'm human," explains Matt. "We all do that."
Unlike most albums of 'love songs', it's also a record that's unafraid to often cast its author in the role of the bad guy. Sometimes Matt's the doe-eyed smoothie ('Nightclub Love', 'Strange Time'), but sometimes he's the rogue ('Guilty'). Sometimes he's doomed by his own bad luck ('Greatest Comedian', 'Bad Contestant') and sometimes he's entirely over it ('Less & Less'). It's the kind of fully-rounded perspective that aims to land as far away from the beige platitudes that populate the modern popular male singer-songwriter canon as possible. "Those ballads just mainly make me feel quite depressed. They make me feel alone because it's like, if I can't feel anything for these kind of things then why are my feelings about love or life so different?" he explains. "What I really connect to is when you hear someone put it all on the table, but really do it rather than sugar-coating it. Those [other] songs don't make me feel happy or like Ed Sheeran understands me, they just make me think, well maybe no-one understands me? What I like about a lot of the good songwriters is that they make you feel like you don't have weird thoughts because everyone has weird thoughts. Little nuances don't separate you from the song, they give some kind of reality to the experience."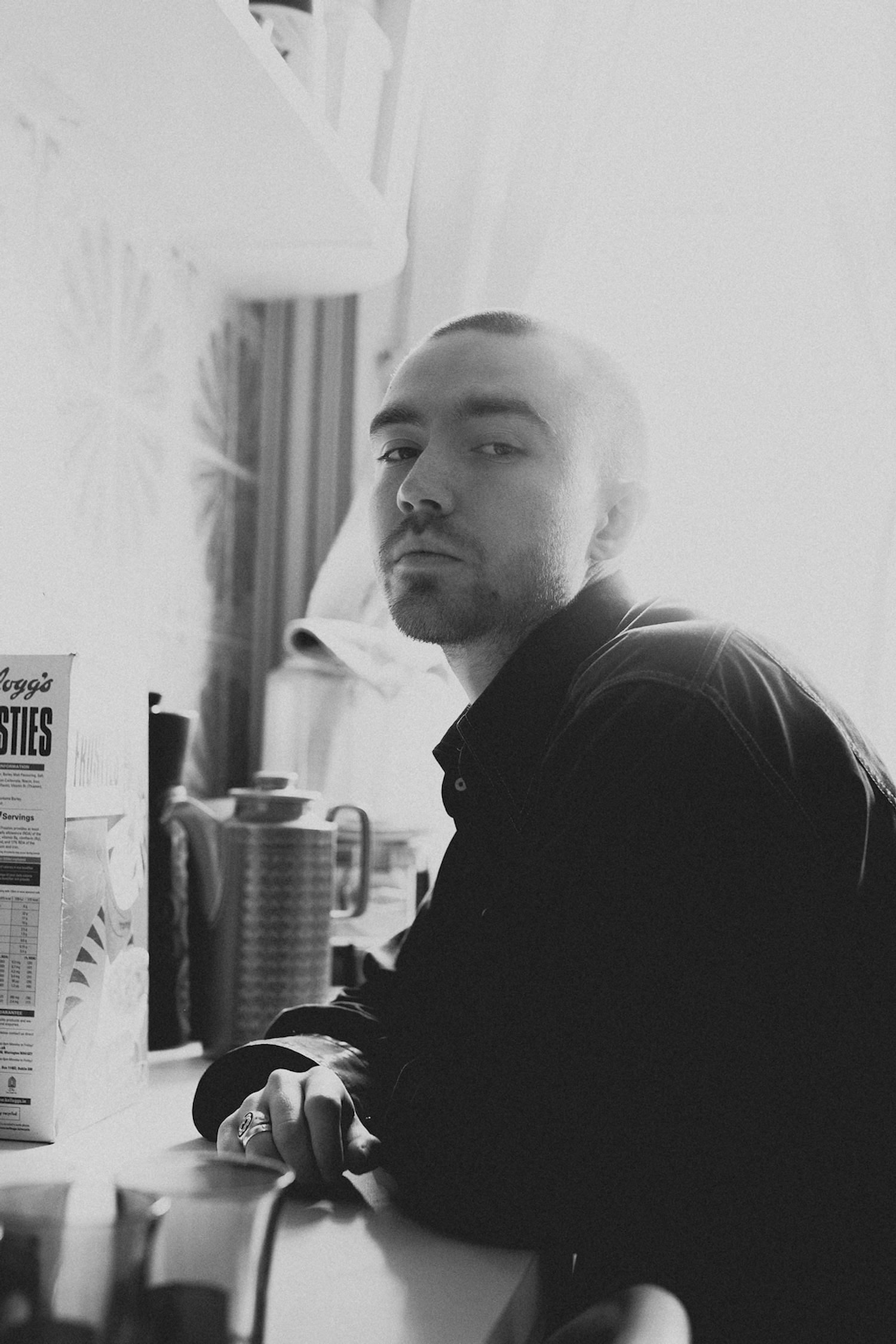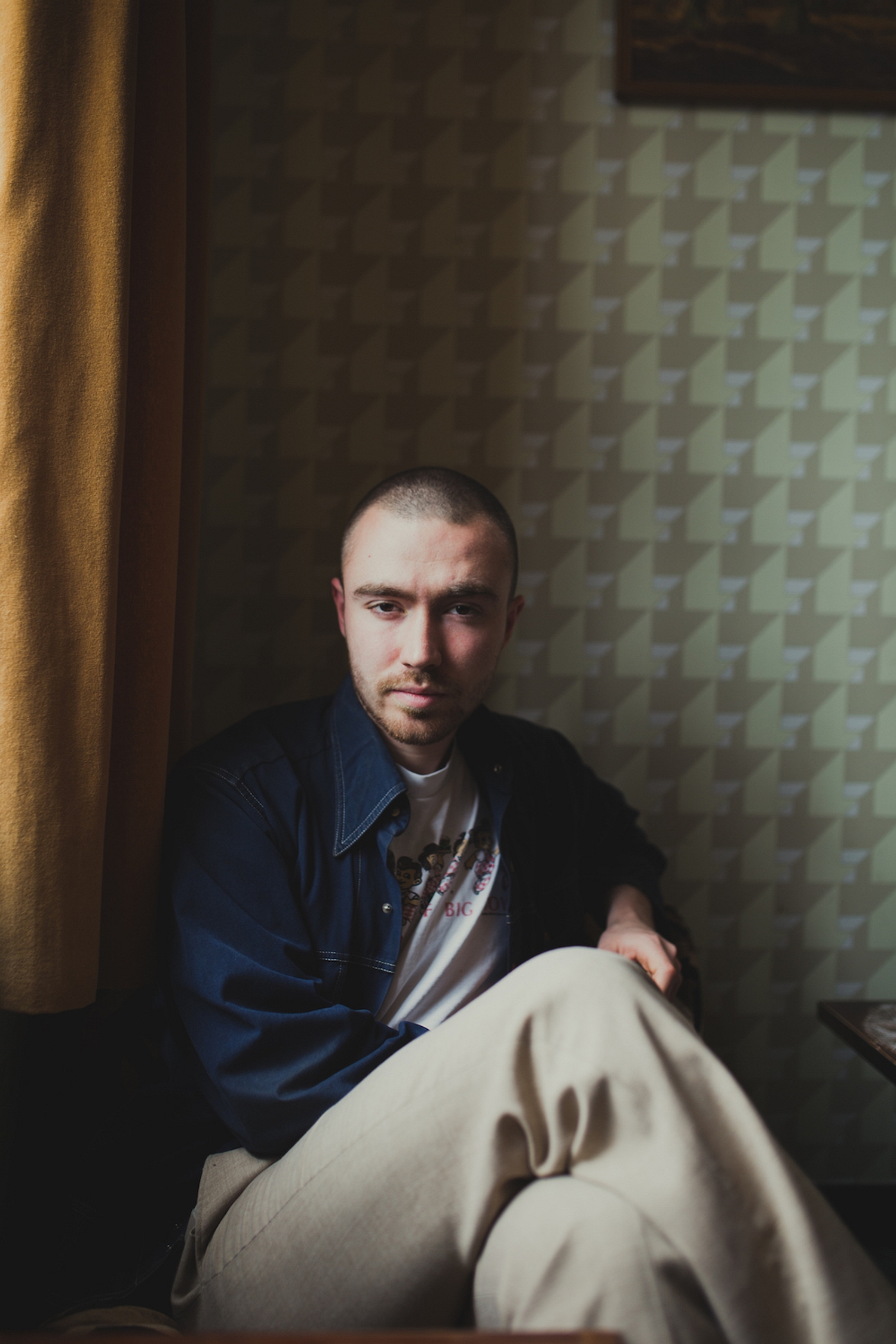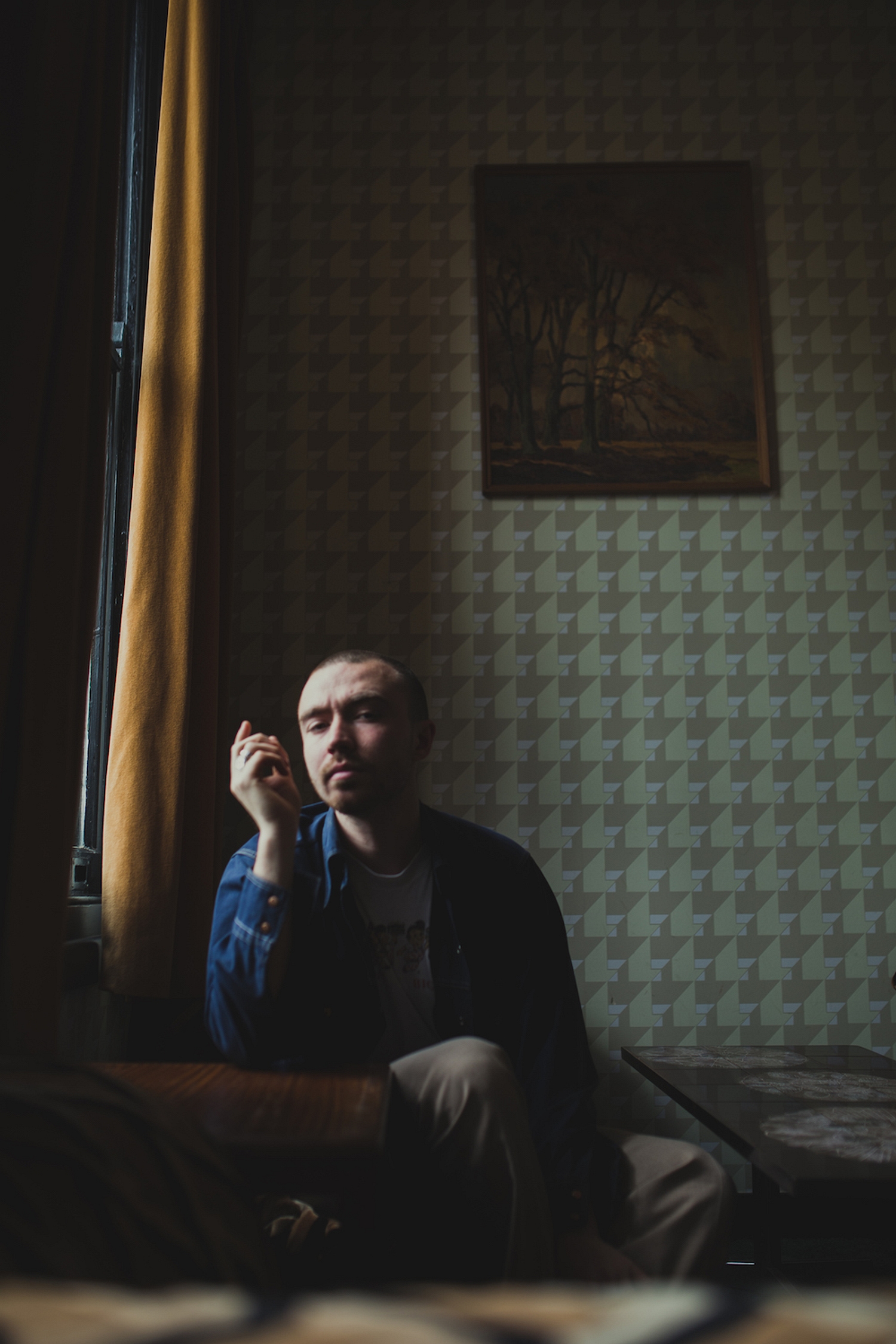 "Those songs don't make me feel like Ed Sheeran understands me, they just make me think, maybe no-one understands me?"
Since Matt first started making real waves at the end of 2016 with sweeping breakthrough track 'Vacant In The 21st Century', he's been presenting these realities in increasingly well-received ways, getting doffs of the musical cap from everyone from The Maccabees (RIP) to Foxygen's Jonathan Rado (who produced 'Bad Contestant') to Brandon Flowers – who tipped the young singer in a recent interview. It nearly didn't end up this way, however. "I was going to go to uni, but I missed out on my place by one mark because I got a D in Music Performance," notes the professional music performer with an eyeball roll. "The reason was because my mic was distorted, but that music tech guy literally changed my life by not knowing what he was doing with that mic. Because I didn't get into uni, I decided to move to London."
From there, Matt soon fell in with the current South London scene of Goat Girl, Sorry and the like, where he ended up "playing this show where Shame were headlining, and there was me in a white turtleneck..." Despite their obvious sonic differences, it furnished Matt with a solid group of musical peers for the first time. "Before I moved to London, I struggled to find people my age that I could really relate to," he recalls of those days. "And it's very easy to be around those kinds of bands and feel like you're behind the times because they're doing these things that feel young and fresh. But it's wholly positive to be around people you respect that don't do what you do, because that's what excites me the most. I wouldn't want to be doing a singer-songwriter night in Dalston."
'Vacant...' – a state of the nation musing on a disaffected generation – and its follow up 'As The World Caves In' with its surreal skewering of Donald Trump and Theresa May's toe-curling public relationship, hinted that Matt would follow the path of his pals into the realm of social and political sonic commentary. Instead, however, he decided to turn the lens inwards. "Everything that was happening [in the world] was getting more and more ridiculous every month. And I probably have an album of songs that describe my disassociation with the current state of the modern world and my upset around it, but the more difficult thing for me to do was actually go back to what I maybe felt like I was disavowing, which was heartbreak," he says of the choice. "It's just such a big part of everybody's life. People's love lives and their relationships with friends and family can also define a lot of their relationships with the world outside them." And with the help of Rado - "the king of self-aware cheekiness" - Matt set about sculpting a record that would embody that idea.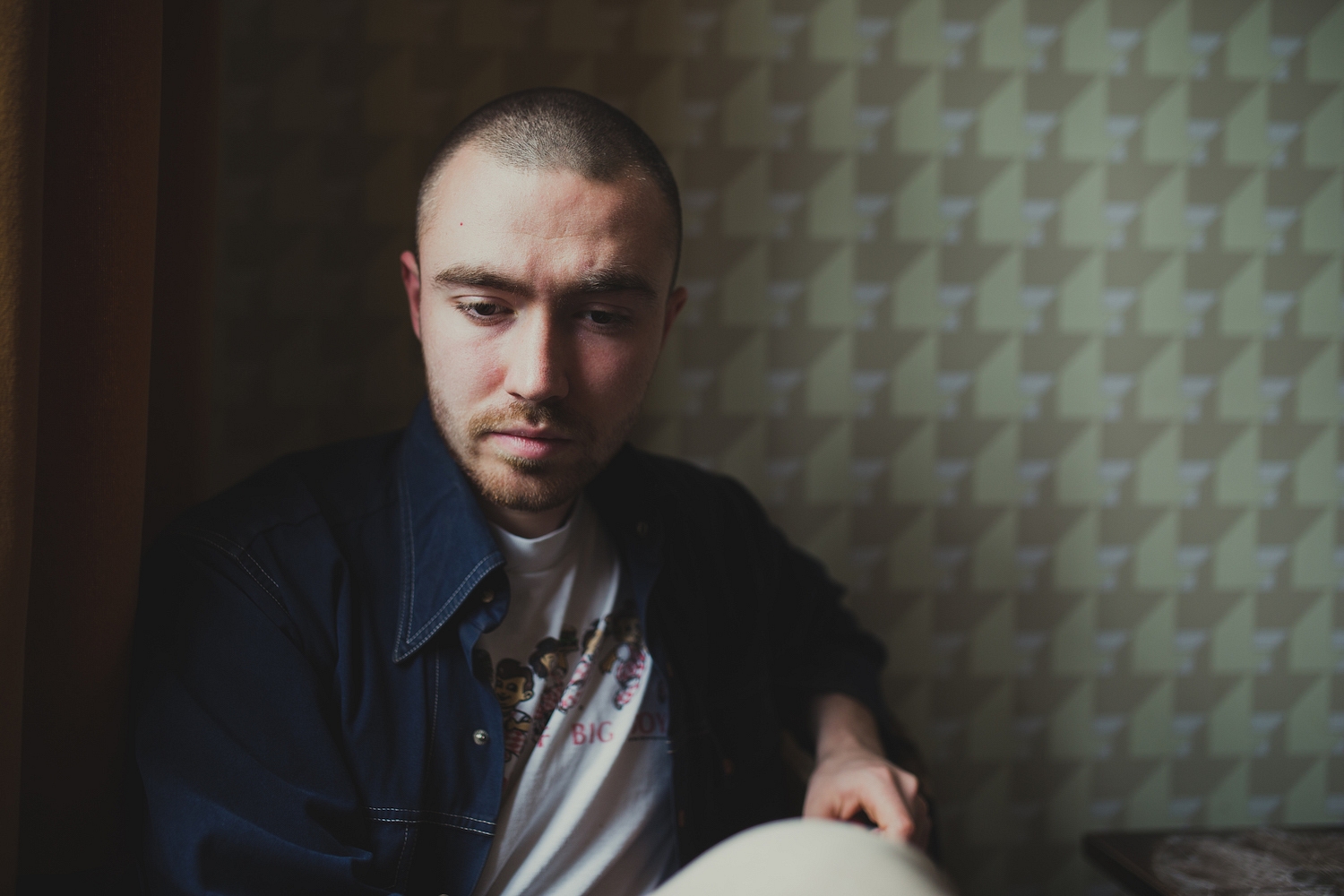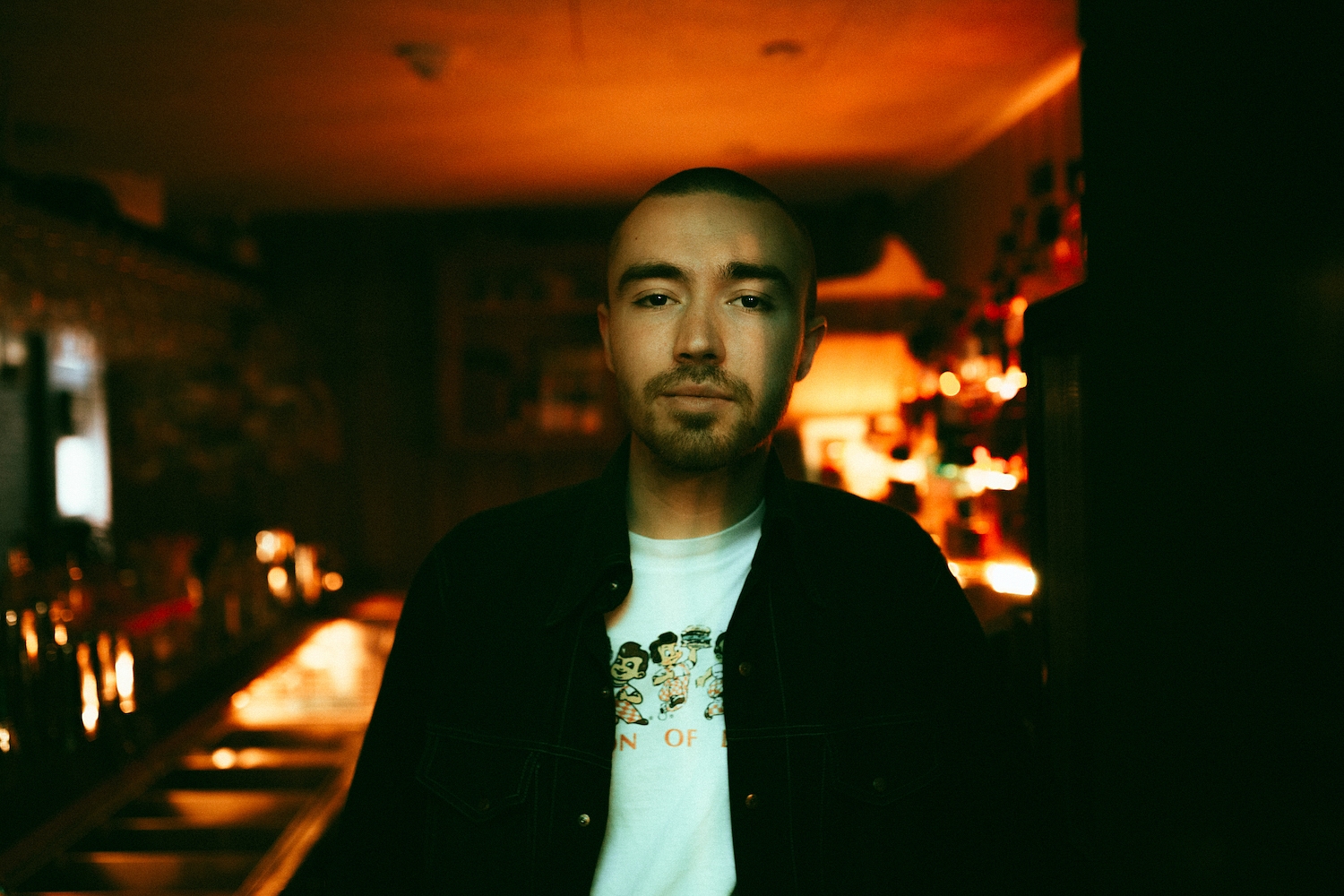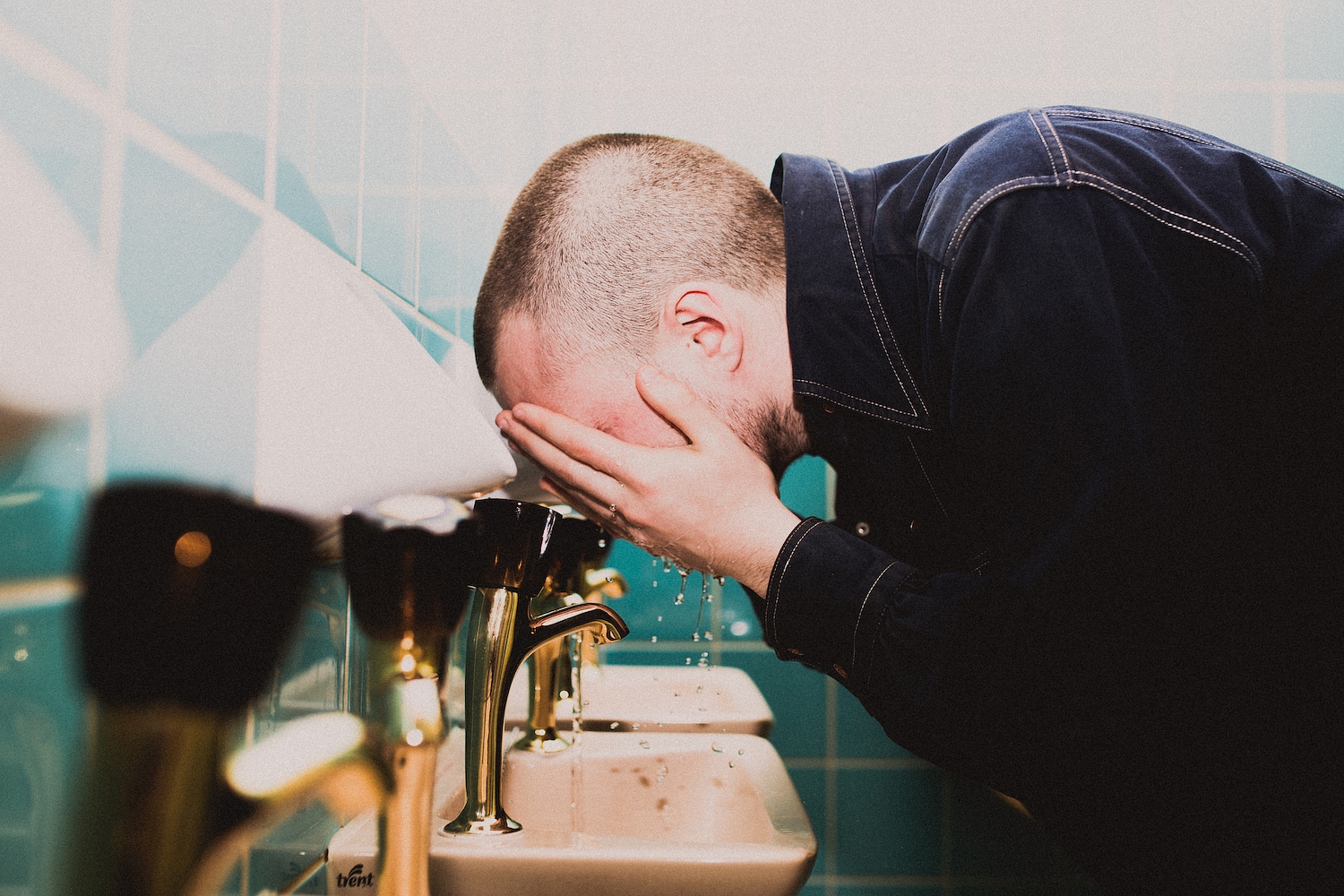 "I'd love it to be the end of the straight up singer songwriter that the '00s or early '10s knew."
Recorded largely in 12 days in LA, 'Bad Contestant' sees Matt at his most honest and confident. While most anecdotes regarding his childhood, teenagedom and even his first years in London are peppered with caveats of feeling out of the loop or doubtful of his own talents, when the singer speaks of his LA experience there's nothing but good vibes to be found. "I felt the most unburdened by anything while I was out there. You escape your life for 12 days and you're in the presence of someone whose opinion and taste you respect and who respects you in return," he glows. "Rado's proper wacky, in a great way. He'll call up all these friends who are just wonderful LA cliches – the drummer's a part-time actor, just the best looking man I'd ever met and so annoyingly nice that you can't even call him a prick. The world he's in there, I felt so privileged to have fallen into that."
From the purposeful outsider of old, it's seen the singer step into the next phase with a newfound sense of conviction. "The older you get, the more comfortable you get with your own weaknesses and strengths and what kind of person you are, and I've definitely done that," he nods. "It's really about trying to access what you were as a kid, not caring what people thought and being playful – that's the place I'm trying to get to." And for the next generation of awkward teens, needing something to provide a little more relatable solace than 'Shape Of You'? Well, Matt could be just the guy to give it. "I'd love it to be the end of the straight up singer-songwriter that the '00s or early '10s knew," he grins. "I've just tried to put the annoying, pathetically funny details that happen into the songs. There really isn't a lot left out. There's no going back now..."
'Bad Contestant' is out 8th June via Atlantic.
Taken from the June issue of DIY. Read online or subscribe below.
Read More
Popular right now
Featuring James Blake, Romy, Marika Hackman, yeule and more.