Interview Mazes: "We wanted our new album to be stripped back"
The London trio decamped to the US to record their new effort, 'Wooden Aquarium'- and took a different approach to their last.
The first two tracks on Mazes' excellent new album 'Wooden Aquarium' - 'Astigmatism' and 'Salford' - blend into each other naturally like one of the band's jam-heavy and well-executed live shows. There's a much looser feel to this record than their previous effort 'Ores & Minerals', and the three-piece of Jack Cooper, Conan Roberts and Neil Robinson seem more focused, comfortable and at ease. The entire record feels like it takes more from their natural chemistry as a band, and Cooper seems refreshingly comfortable and relaxed about the end product. "I don't know why we split it up… there's probably some logic behind it, but I can't remember what it was!" he jokes on that terrific transition. 'Wooden Aquarium' is Mazes' most polished and most enthralling material to date, zig-zagging from '90s indie to krautrock to straight-up pop rock, and Cooper agrees that it's their best effort yet.
"The last record ['Ores & Minerals'] was very cobbled together," he admits from his London home, his cat sat in his lap. "It felt like a mood board to me. A hodge podge of things. In a way it didn't sound like the kind of thing we should've been striving for," he admits. Wooden Aquarium is all up in your face with its clarity - recorded completely live on to thick two-inch tape with Parquet Courts' producer Jonathan Schenke, the record sounds stunning. Riffs zip and crackle excitedly; basslines slither and slide gorgeously. Cooper puts the extra pizzaz this time around down to the way he originally wrote the tracks: "A lot of [Ores & Minerals] was samples and programmed, so when we played it live we couldn't completely replicate it and we ended up taking on a sound of our own.
"This time, we wanted to record an album that was exactly that [recorded live] - with just me, Conan and Neil playing. We wanted it to be stripped back; we wanted it to be just three people playing." Cooper wrote the songs with the band's strong rhythm section in mind, which explains why the record bounces around from one sound to the next so elegantly. "I think I knew it would sound really good!" he laughs. "I just didn't try and force anything. I wrote it with their [Conan and Neil's] playing style and techniques in mind, with their strengths as well as their limitations. I wanted to produce something really concise while playing to the strengths of our band."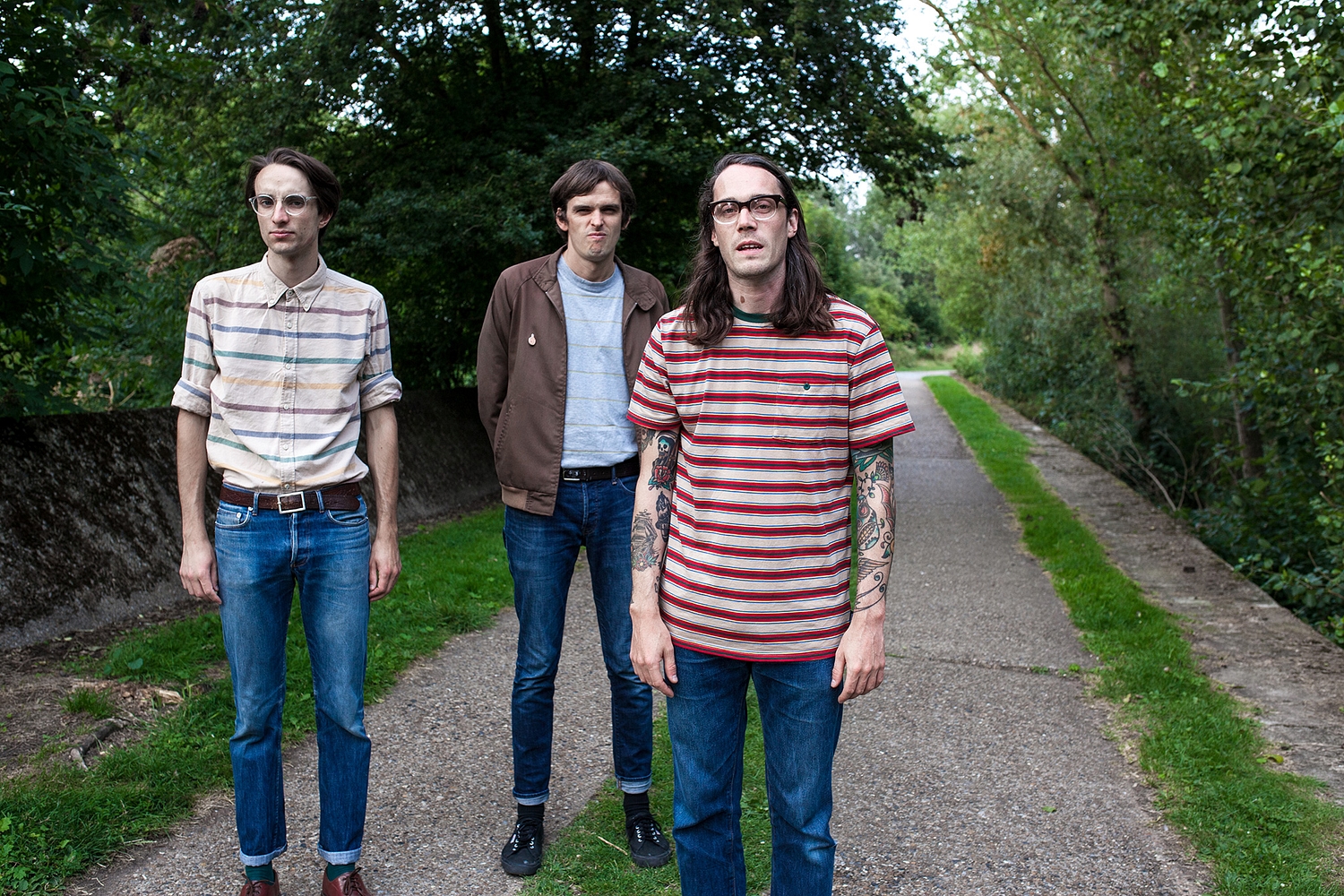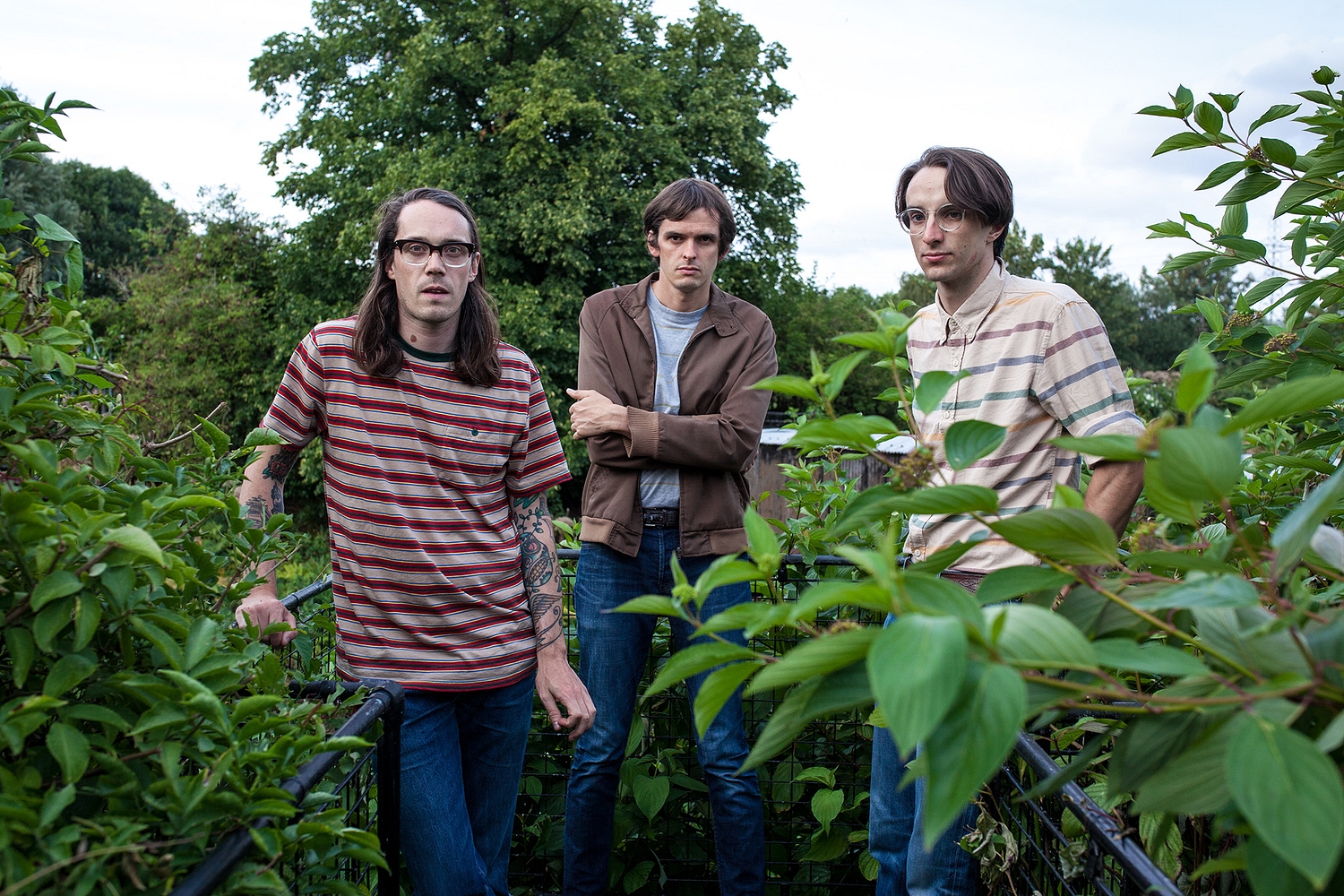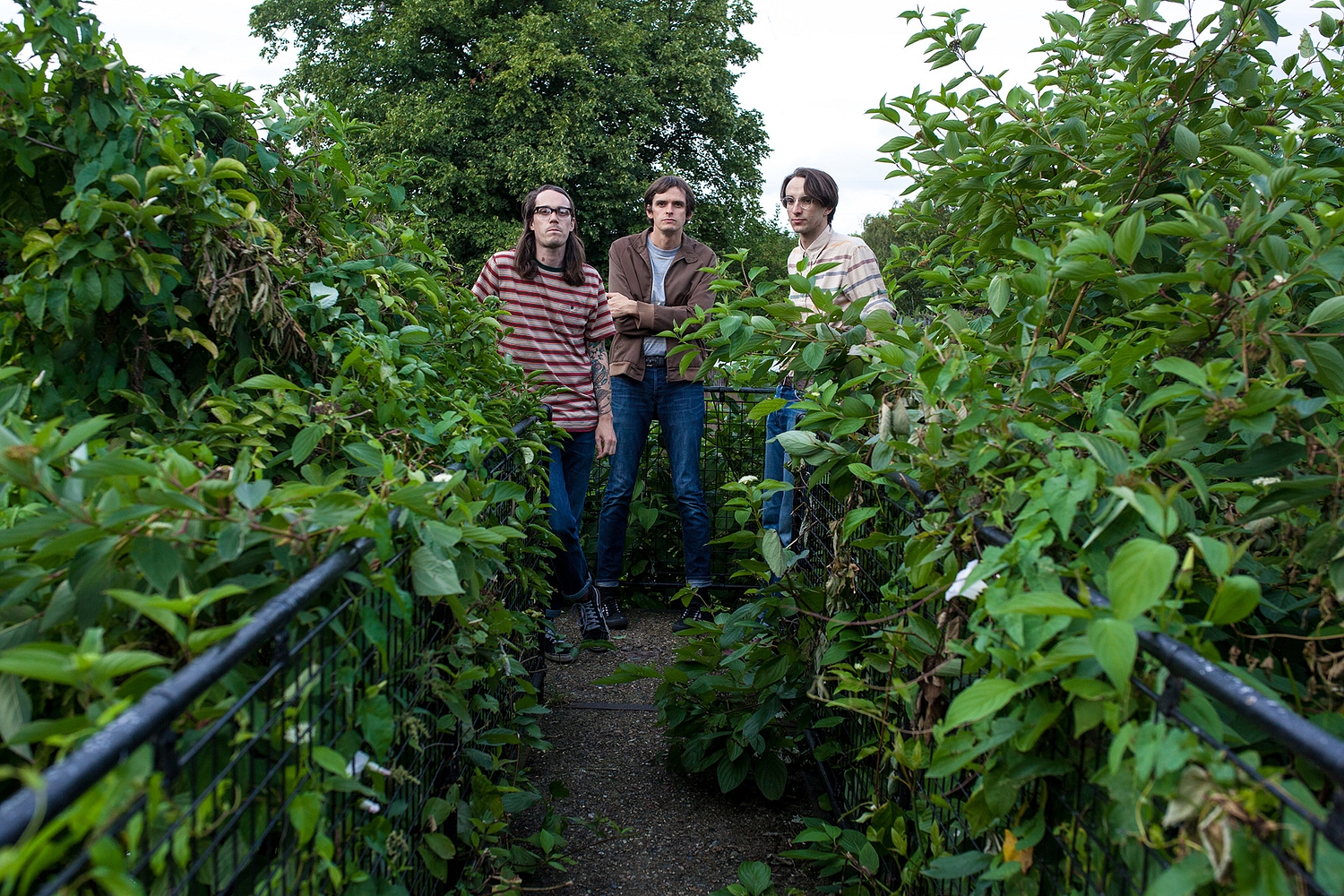 The album was mostly recorded in an upstate New York garage-cum-studio, an opportunity that came to them through Schenke via Parquet Courts. "I'm really good friends with those lads," Cooper says - but we know that's an understatement, as he even managed to snap a photo of David Morrissey at Latitude with some Parquet Courts merch. "Schenke has recorded the last three Parquet Courts records and when an opportunity came up to work with him, they told us we'd be stupid not to. In fact, he'd first worked with them when Andrew [Savage] was playing as Fergus & Geronimo, and that record was the one that when I heard it, I knew that's how I wanted this Mazes record to sound."
On 'Wooden Aquarium', the similarities between the two bands are made more obvious. Mazes now often pack the same one-two punch that Parquet Courts have become renowned for, bouncing songs off one another back-to-back in a relentless stream of pumped-up energy. The songs sound like they were effortlessly written, each one made for marrying up with the one before it. But this newfound calm is surprising when all things are considered, as the band had a stressful start to the recording process. "I hate New York anyway," Cooper jokes begrudgingly as he recalls their adventures, "and within half an hour of us being parked in Brooklyn while picking up some recording gear, over two thousand pounds' worth of kit had been stolen from the car. I remember yelling 'I told you New York fucking sucks!' and Johnny [Schenke] was just like, 'It's no big deal! I'll phone it in, we'll call the insurance and just get upstate.' And I knew from that point that he was the best guy for the job, as the way he dealt with the whole situation was pretty inspirational."
The problems didn't end there though. The studio was situated in complete wilderness - "the nearest convenience store was at least half an hour's drive away if it wasn't snowing," Cooper recalls on the day that they finally arrived. "I kid you not, there was seriously three foot of snow. We had to dig our way up to the studio. We could have gone totally insane, but we ended up being there a week and the whole experience just ended up being so positive." Cooper admits too that he hadn't even penned any lyrics before they arrived (a secret he managed to keep for the whole process), having exhausted all his material on the EP-turned-mini album that they had released just before heading stateside.
"'Better Ghosts' was definitely meant to be an EP," he chuckles, still teething out positivity from the situation. "We got a bit carried away as we just wanted some songs out. Yeah, we probably put too many songs on there. By the time we released it in October last year, we knew we were going to America in January and it suddenly dawned on me just after Christmas that we didn't have any songs because we'd blown them all on 'Better Ghosts'." When pushed about whether there'll be an "EP sequel" to 'Wooden Aquarium', Cooper shakes his head. "I don't know whether that's on the cards," he laughs.
Mazes' new album 'Wooden Aquarium' will be released on 8th September via FatCat. They play the Cardiff leg of the Dr. Martens' #STANDFORSOMETHING Tour in association with DIY on 11th October, supporting Eagulls - buy tickets here. Photos: Emma Swann.
Read More
Featuring King Gizzard & The Lizard Wizard, IDLES, Tkay Maidza, Sleater-Kinney and more.