Miso Extra: "'The Misoverse' is a world I wish I had growing up"
Fusing her Japanese and English heritage into her own unique 'Misoverse', with only a handful of singles out in the world, Miso Extra is already stepping up as an inspiring new voice.
Miso Extra flung open the doors to inclusivity and empowerment with debut single 'Adventures of Tricky N Duke' last summer: "Welcome to an alternate reality / Open door kinda policy / Full of peace and musicality". The words carried an extra majesty as she flickered between Japanese and English, fusing her dual heritage against a palette of hip hop percussion with abandon.
Across the two tracks that followed, Miso made it clear that the project is about seeking out fluidity and exploration - something she finally set about realising around the first lockdown in 2020. 'Deep Fried' packed the smooth bass of Thundercat with moody R&B textures, where '1013' brought in a jaunty accordion that threw back to hip-hop's defining classic 'Madvillainy'. But it was her bilingual flow that stood central in solidifying her as one of the year's most exciting new prospects.
She calls this unique space 'The Misoverse': a world that expands beyond the confines of genre. "It came about when I really struggled putting into words what kind of music I was making," she explains over Zoom. "It ties in with the idea that music is many things to people - and many different things contribute to elevating that experience. It's the whole mentality of me as an artist and what I'm trying to create; it's about being inclusive and open to interpretation; it's a creative multiverse."
Born in Hong Kong to a Japanese mother and English father, it was inevitable that Miso was going to proudly share her heritage through her art. "My mum has always raised me with a pride of being Japanese and taught me to really embrace that side of my culture," she says. "A huge part of that is actually being able to speak Japanese. I'm proud of the fact I'm able to occupy a dual space and it's in my DNA. You're forced into not being one thing and that translates into other aspects of your personality."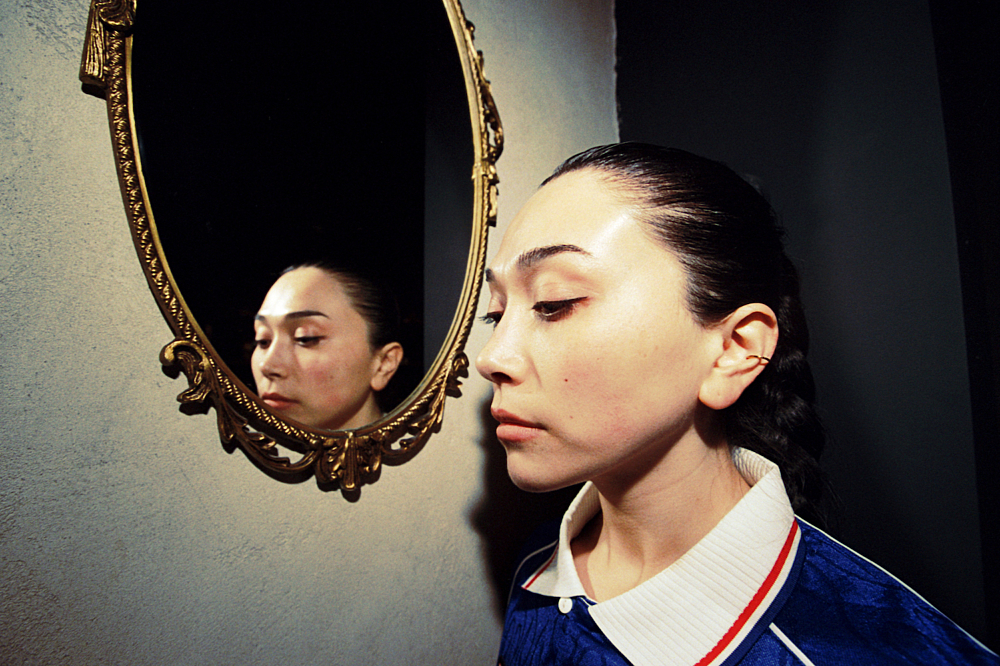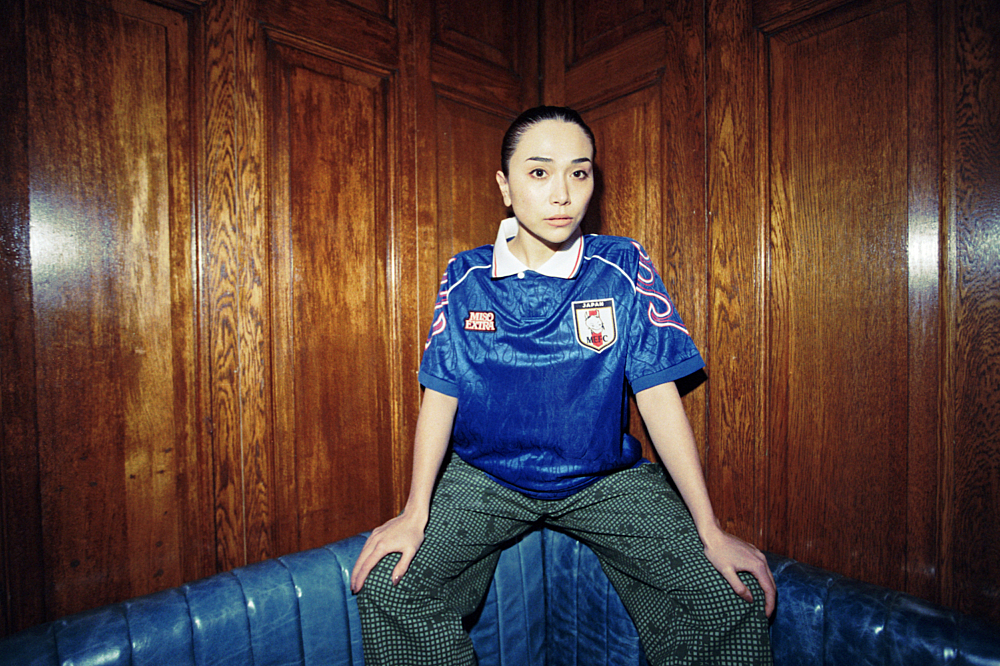 "I'm proud of the fact I'm able to occupy a dual space and it's in my DNA."
Her upbringing doesn't just pulse through the music, but through her whole identity. In photoshoots and live shows, Miso has been donning vintage Japanese football shirts embroidered with her logo and traditional illustrations. Her social media posts often come in Japanese - inviting you to reach for the translation tools and dig deeper. It's no wonder she's also labeled her music as 'umami for the ears' - a word that loosely translates to a state of perfection where different ingredients come together. If that's the case, she's been slurping gleefully at the bowl.
It hasn't always been this easy. Growing up a child of dual heritage brought up challenges when she moved to England and went to school in Buckinghamshire. "The biggest thing you want to do is fit in," she says, before pondering on the thought. "A lot of children growing up in Western cultures have been ostracized, even by their packed lunch. I would take in onigiri, which are these rice balls, and people would be absolutely disgusted by it - but now it's actually kind of cool; it's trendy to have sushi."
Though she'd dreamed of being an artist from a young age, when her earliest memories included singing karaoke and recording to a cassette recorder, Miso was held back by a lack of tangible role models. She asks the pressing question: "How many Asian artists could you name that aren't from recent history? It's incredibly daunting for you to want to get into music, and have your parents worrying about how their child is going to succeed if there's nobody else they can measure that level of success to."
It's something that's bled into the ethos behind Miso Extra. "It's why 'The Misoverse' is a world I wish I had growing up, where I can be all of these things and allow other people to feel like they can embrace different aspects of their upbringing in one place," she explains. "At a young age, I had to find alternative inspiration and was forced into finding a scrapbook of role models and ideas to put together and live from."
Is there a sense of pride in seeing Japanese artists like Rina Sawayama dominate more mainstream spaces by embracing their identity? "Anyone who is portraying an authentic version of who they are is a role model," she says. "It gives me a lot of hope going into the future." Miso attributes this movement in recent years to the wider attitude of her generation. "It's as if people have grown up being picked on and now the frustration has bubbled up to the surface, like, I'm gonna be loud and proud."
It's this gateway to culture, community and ideas that's made Miso Extra such a vital and promising new voice - something she's set to build upon in 2022 with a debut EP on the horizon. "I'd love for people to listen and enjoy it without having to read too deeply into it, but then for other people to broaden their understanding of Japan and vice versa to England," she nods. "You're going to find something new every time. It's marrying all of these little different things together to make this whole firework display."

Read More