Flaming MØ
Since her debut album, MØ has racked up hundreds of millions of plays as co-writer and vocalist on some of the biggest songs of the decade. Now, however, she's ready to reclaim her own spotlight.
The last time DIY sat down with Karen Marie Ørsted, the Danish singer was in the process of concocting her second album. Following the modest success of 2014 debut 'No Mythologies To Follow', she'd since been catapulted into the public eye first as a guest on Iggy Azalea's 'Beg For It' and then, all-consumingly, as the vocalist and co-writer of Major Lazer collaboration 'Lean On' (at the time, the most streamed song in history). Her adopted moniker of MØ was everywhere and the signs seemed good. Another Diplo-produced track 'Kamikaze', purported to be the album's first single, had come out, while 2016 smash 'Final Song' took the hallmarks of what was becoming the pair's tropical house trademark and stamped them on a track with the singer's name front and centre. Then, to cap it all off, Justin Bieber joined the fun for single 'Cold Water'. Cue another casual 900 million YouTube streams. MØ's pop currency was at the top of its game and an LP to cement all the hard work was on its way. Except that it wasn't.
"It was really, really wild, and also flattering and exciting. But honestly, and this is how I am with everything in life, the only thing I was thinking about is what's next. What do we do next? What's the next song?" she recalls of that period, animatedly regaling us down the phone from a Washington, DC hotel room in a manner that suggests she's winning the battle against jetlag for now. "It's amazing to see how ['Lean On'] inspired a whole sound and a whole wave of things, but at the same time, all I was thinking about was what was going to be my comeback and how do I finish this record? And for a year or something, I had the famous writer's block. So [that song is] the best thing that ever happened in my life, but also it slowed down the process of finding my own sound again.
"When you're in a place and a position like that, you're very eager to continue the success but at the same time [you want to] continue to be yourself and it can be very confusing. It became this big battle in my head with all these opinions."
The upshot is that, two-and-a-half years after that last meeting and four-and-a-half since work began, 'Forever Neverland' is only now seeing the light of day. It's easy, however, to understand why the route to phase two has been such an arduous one. After all, there's not many multi-million-selling, Bieber-collaborating pop stars who began their careers singing a song called 'Pussy In Your Face'.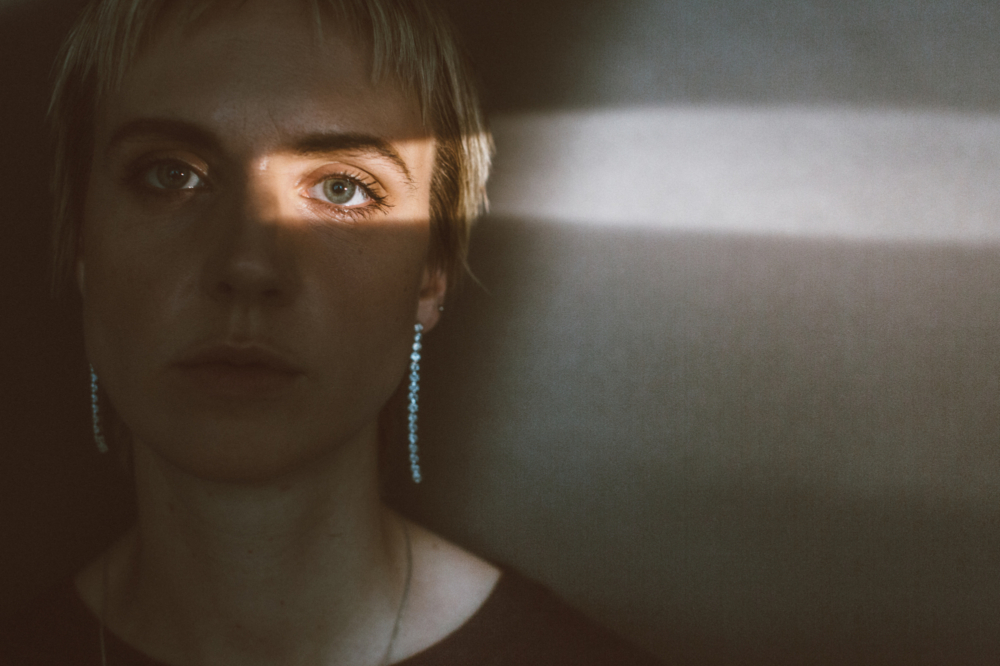 "I feel like we're living in a time where there's room to be whatever kind of artist you wanna be."
If MØ's unconventional roots - the singer was in an anarchist punk band before adopting her current performance guise - are a point that's been discussed before, then now more than ever it's one that bears repeating. The conflicting aims of punk ideals and commercial pressures are ones that have famously sent musicians spiralling. And if MØ's own delicate balancing act has thankfully been less problematic, then it's still one that's clearly taken a long time to weigh up exactly right.
"I remember in the beginning of my career as MØ back in 2012 when my first album came out. Obviously there was a huge transition from being in a punk band and only singing about political stuff and being super aggressive, but it didn't feel like that big of a change because it didn't feel like I was changing myself. I've always loved pop music so I just felt like I was doing pop but being myself, not wearing make-up and trying to get my point of view as a person and an artist out through a more commercial type of music," she begins. "But after 'Lean On', when all of a sudden all eyes were on me and all these people wanted to work with me, then I did feel like there was a change. That super commercial pressure."
She continues: "I needed to [stop and] think about that because the most important thing as an artist is to be yourself. It's so important to have a voice and to be honest, and I really wanted to do that while also doing commercial music. [To capture] that fine balance of being yourself - which is the most radical thing you can do - while making music that a lot of people can feel that they're invited to listen to. But it was difficult. Definitely. That's why the album took four and a half years to finish."
MØ People, Less Problems
MØ's got a lot of famous musical pals - this we already know. But who are the ones who've cropped up on her latest release, you may ask? Well these are they…
Diplo
Ah, our old mucker Diplo. As part of Major Lazer, the super producer catapulted MØ into the limelight, first with 'Lean On' and then with 'Cold Water'. Now, he's here popping up on 'Sun In Our Eyes'. A reliable pal.
Charli XCX
MØ previously guested on Charli's tracks '3am (Pull Up)' and 'Porsche', as well as teaming up as part of an all-girl supergroup for a rendition of Dua Lipa's 'IDGAF'. Here, Chaz returns the favour with a spot on 'If It's Over'.
Empress Of
LA musician Empress Of released her debut 'Me' in 2015 and its follow-up 'Us' this year. On 'Forever Neverland', the ice cool singer lends her vocal prowess to 'Red Wine'.
Hudson Mohawke and StarGate
Main album producer STINT may be credited with making the album what it is, but he also had occasional help on the desk, too. On Charli track 'If It's Over', he hands the reign to super duo Hudson Mohawke and StarGate.
In search of the elusive ingredients that would ground the record, MØ pushed herself out of her comfort zone, testing the waters of her newfound demand by trialling a series of infamous writers' rooms in LA - the notorious hubs where covens of music's behind-the-scenes songwriting elite congregate to pen the next big pop hits. "In the beginning I was really scared about [those sessions]. I would get total social anxiety and be super confused and scared to be vulnerable because I was so used to working on my own," she recalls. "When you're writing songs for Rihanna or someone then there's probably 20 people, and most of the sessions I've been to have had maybe three or four people there. But even that very modest number was still so new for me and I found it really, really hard." Eventually, however, one of these sessions led the singer to producer STINT (Carly Rae Jepsen, Demi Lovato, NAO) and in the Canadian, MØ found a musical foil who she could work with without any forced awkwardness.
"You shouldn't feel insecure about not fitting the fucking mould."
Unsurprisingly, perhaps, given the series of huge hits the singer has guested on, 'Forever Neverland' is an album as fuelled by its collaborations as it is by its lynchpin. MØ credits STINT as the person who helped tie all her disparate ideas into something cohesive. "It wasn't until he really jumped on board that I started seeing the end of the album and the light at the end of the tunnel," she nods. Meanwhile, across the record, a series of the Dane's peers and pals pop up: 'Sun In Our Eyes' features old mucker Diplo. 'If It's Over' is the next in a line of collaborative tracks with Charli XCX. 'Red Wine' features icy US singer Empress Of. "At the beginning it was people suggesting that [collaboration is] where you get the hit and you meet people and develop as an artist, which I think is completely true," she begins. "But I think right now the perfect [thing] for me is to have that balance. Being selfish I need to sit alone and write down all my shit, but then I also need to go into a session and have that whole collaborative thing because then you get the personal stuff but [not so much that] it's dwelling and too narcissistic."
Charli XCX in particular is a collaborator that makes perfect sense. Alongside MØ herself, the two are at the forefront of a very modern breed of new popstars: ones from DIY backgrounds, who've transcended that world into something altogether bigger but kept the same sense of control and individuality throughout. "I think it's changing so much now. I feel like we're living in a time where there's really starting to be room for being whatever kind of artist you wanna be; doing all sorts of collaborations and projects within your project and just experimenting a lot," she enthuses. "It makes it less about just getting the hits and getting the money but also about creating and pushing borders, which is something that really turns me on. Charli has been so good at doing that and I think it's so cool that she's the master of her own train, or whatever the saying is," she chuckles. "She's controlling her own shit."
'Controlling your own shit' is clearly a motto that MØ lives by. Where she could have easily pumped out 10 sub-'Lean On"s and called it a record a good couple of years ago, instead she steadfastly worked and focused until she reached an album that felt exciting and right. And where she could have run the risk of turning into just another featured vocalist within the long history of 'Hot Producer feat. Female Singer', she's instead just as unapologetically herself as she's ever been.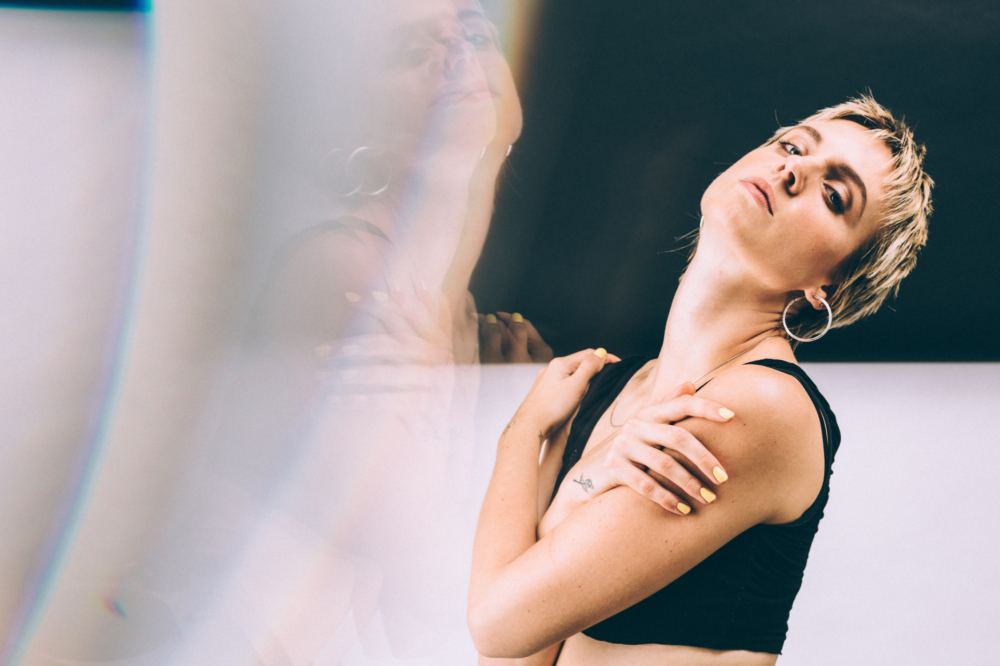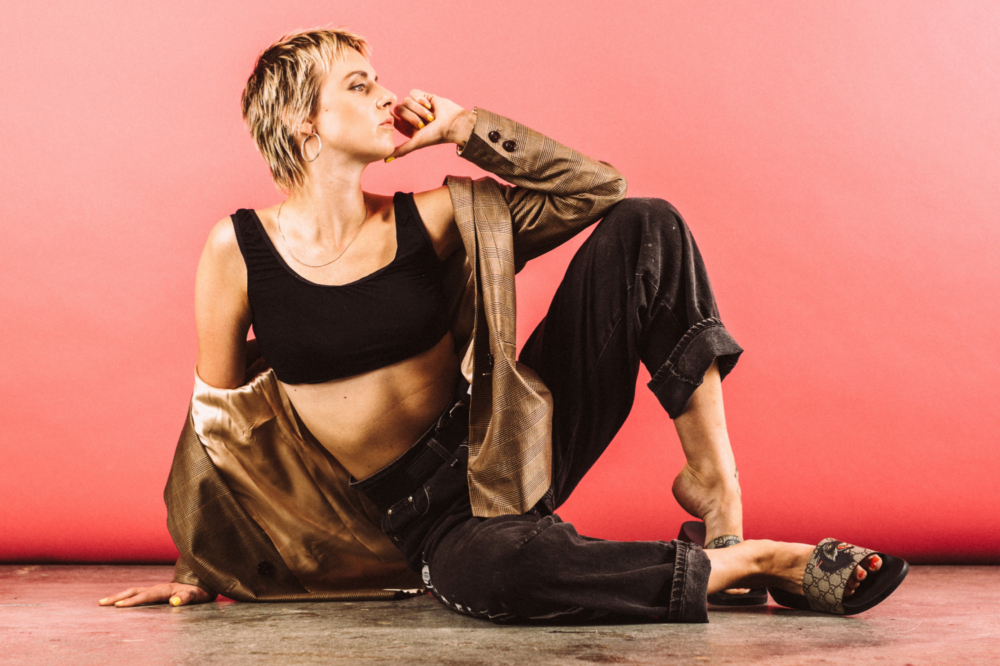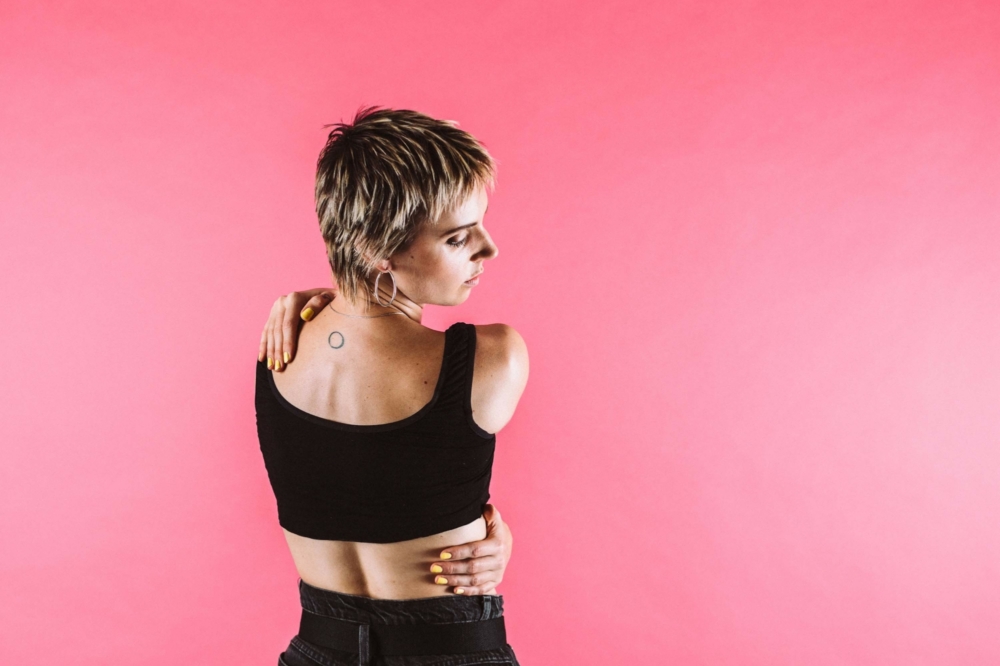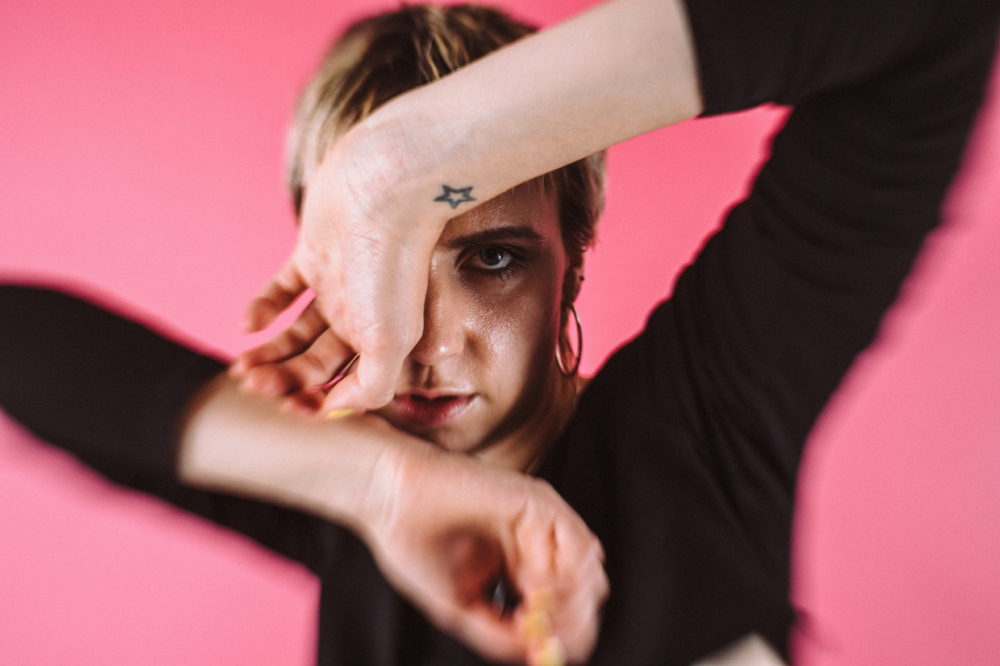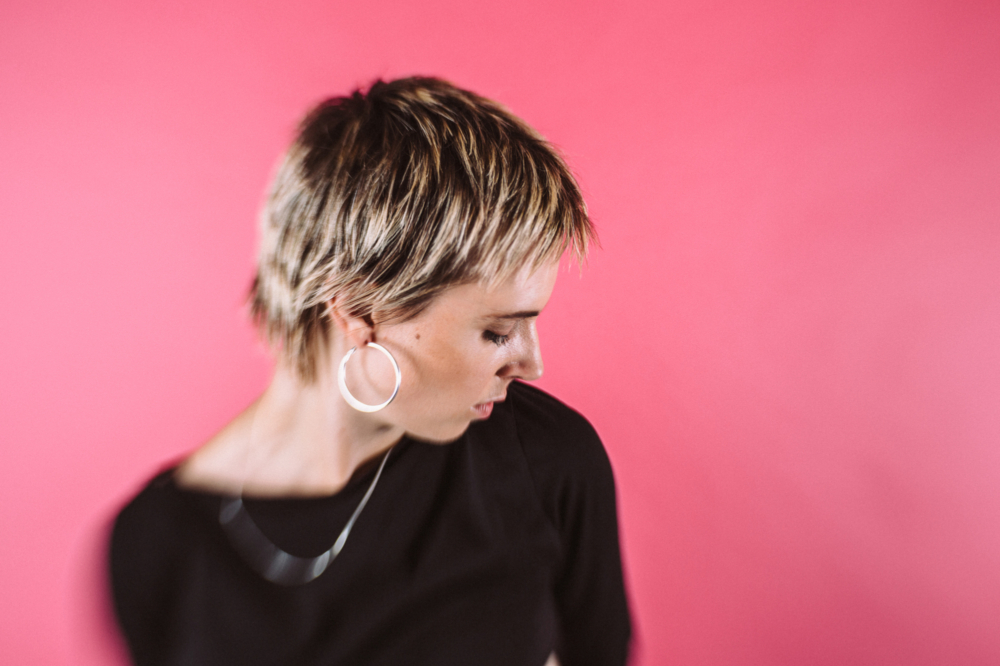 "I do really want people to get to know me."
"I've never felt like I fitted into that proper pop star mould or beauty standard or whatever. And I still don't feel like that. But even from the beginning when this started I thought well, with my whole background and everything I'm never going to fit that and I see it as a strength because I feel like we live in a time where people are interested in what's different. Not to make myself sound like, oh I'm completely weird and different," she notes, adopting the kind of mock-kooky voice that suggests she's probably not a '500 Days Of Summer' fan. "But I've always felt like fuck, is the world going to understand this weird thing?! But I think it's a good thing, and you should embrace it and not feel insecure about not fitting the fucking mould."
If that sentiment deserves a rousing 'amen', then it's just one in a series of things that makes MØ stick out like a gloriously necessary sore thumb within the pop landscape. Recent single 'Way Down' with its refrain of "I just wanna get fucked up with my baby" might sound like the clarion call of a classic party anthem, but its roots lay in something more politically subversive - a kind of final hell raise as the world as we know it descends into flames. The opening chord sequence of album track 'Blur', meanwhile, recalls a different set of alternative '90s icons in the form of the Pixies anthem 'Where Is My Mind?'. "It has this weird mix of Pixies grunge but also an MIA-sounding drop, with emotional lyrics and it's also melancholic but uplifting at the same time. It's probably my favourite song on the record," she notes.
The cumulative effect is of a pop star who lives up to the name in every sense except the obvious. MØ is wildly successful, capable of penning songs that'll sell eye-watering amounts and works with the biggest and best in the biz. But she's also a punk at heart, with an unwavering commitment to following her own path and a refusal to conform to those who've come before. The only thing standing between her and true mega-stardom is for the rest of the old guard to catch up. "I do really want people to get to know me. I love pop music and I love operating in this exciting field where you're going for these big commercial Top 40s but I wanna do it in new, exciting ways," she enthuses. "It's hard but what I hope is to continue to do what I do and to strive to someday make music that can crossover while at the same time being completely true to myself. That's the ambition."
'Forever Neverland' is out 19th October via Chess Club / RCA.
Read More