Flipping The Script: MØ
After more than half a decade in the pop limelight, MØ has been embracing the power of saying 'no'. On third album, 'Motordrome', she's stepping off the wheel and walking at her own pace.
Despite her global success as a titan of modern pop and EDM, MØ - or Karen Marie Ørsted Andersen, when she's not busy dominating the charts - is perhaps surprisingly humble. She clasps at her heart and smiles sincerely when reminded that she is, in fact, a genius pop songwriter. "I'm not good at giving myself compliments," she blushes. "I always focus too hard on working. I definitely try to make pop music that has personality, as there's just so much of it out there - the secret with pop music, though, is that you can't make things too complicated."
So MØ keeps it simple. "If we fall in love, can we make it stick?" she asks in her signature rough trill on 'Brad Pitt', a lead single from just-released third LP 'Motordrome'. She finishes out the pop couplet: "Sing me any song, baby, it's a hit / I'll keep spinning around for you, spinning around for you." Built on a foundation of her favourite '80s bass and inspired by the bleach-blonde angel face of Pitt in Meet Joe Black, the concept, rhyme scheme and heavy guitar riff fell into place "totally intuitively," MØ recalls, "without any overthinking. That combination of elements makes for the best pop songs."
MØ burst into the mainstream in 2015 at the helm of a burgeoning new format for pop music: high-altitude EDM-inspired tracks for mass audiences, fronted by a DJ act and defined by a distinctive female vocalist. She led the charge with Major Lazer and DJ Snake on 2015's 'Lean On', and followed its feverish success with 'Cold Water' (another Major Lazer collaboration) and a Snakehips feature, 'Don't Leave', in 2016. With her signature rasp and clear, precise high notes, MØ gave these ubiquitous songs their off-beat, infectious texture, cementing her own place in the altars of mid-2010s pop history simultaneously.
These days, MØ is grateful for those years of collaboration, but concedes that they challenged her artistic self-image as well as her health. "I felt split between being a featured artist and a solo artist," she explains. "Doing features forces you to up your game - you get this freedom to perform and be someone else within your collaborator's universe, and to do that, you need to hone in on the essence of yourself to bring to the table. 'Lean On' got so hot, and I was super eager to do more collaborations, but at the same time, I was scared of losing a connection to myself as a solo artist. It was difficult to focus through all the hype - it just went really fast."
The success swept MØ into a manic few years of non-stop work. "I was touring, writing music, working in the studio, going to meetings, doing promo, needing to be constantly online… I love my job and the variety of it, but at that pace and for that long, it became too much for me as an organism." A speight of panic attacks would soon bring her back down to earth from this stratospheric success.
"I'd rather fail with something I believe in, than succeed with something that's meaningless but good for business."
MØ's latest album, 'Motordrome', is named after the wall of death where motorcyclists race in circles around a cylindrical container, held in place only by centrifugal force and the life-or-death need to keep going. Unsurprisingly, the album was born from burnout. In the music video for 'Live to Survive', a bandana-clad MØ dives forth into a flashing, glitterball motordrome, where she performs loop after death-defying loop around the iron walls of the spinning cage. This motordrome, this wall of death, was the image Karen's mother used to describe life as MØ - "Just go, go, go, without being able to stop."
Taking that first step out of the motordrome, the singer explains, was terrifying but necessary. "When you have insecurities, as we all do, it's hard to stay calm when your business colleagues keep reminding you that you need to stay relevant. That need feels even more urgent for new artists today, but I've learned that the thing you must assign the most value to is your own creative flame and energy," she says. "It's easier said than done, especially when the wheels are turning, but I do believe that finding real meaning in your work is the only engine that will fuel you to keep going. I'd rather fail with something I believe in, than succeed with something that's meaningless but good for business."
On her latest, MØ has channelled this creative flame into depicting an elaborate, fatalistic wasteland. "The album feels like waking up at ground zero, where everything you knew to be true has been destroyed. It's a new time with nothing to lose. You can only dig inward, and try to build something new."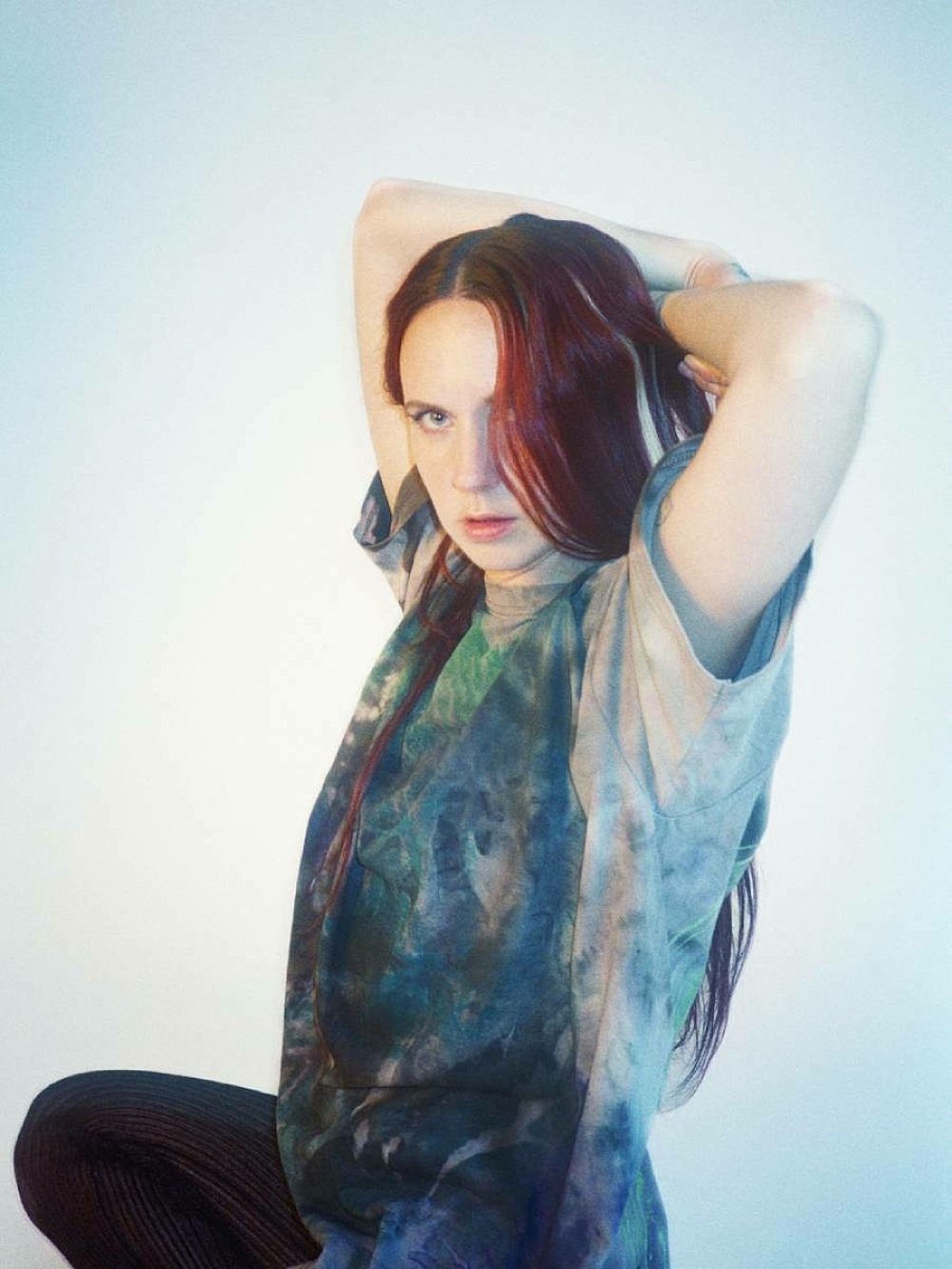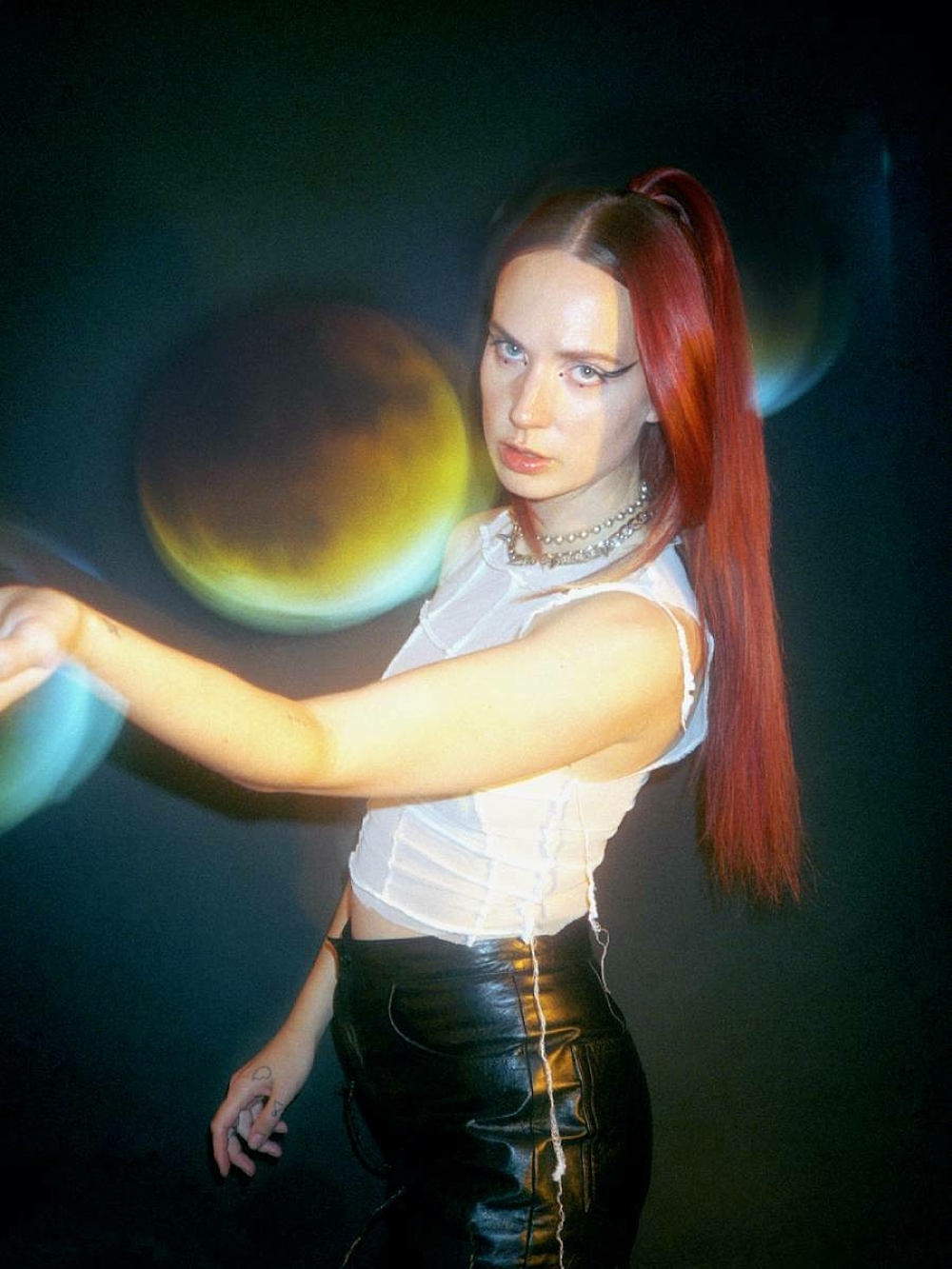 "I've learned that the thing you must assign the most value to is your own creative flame and energy."
Losing everything and rebuilding from rock bottom is a recurring theme on the album. Writing 'Live to Survive', MØ says, marked a turning point in her journey out of darkness. "It was the first song where I felt able to turn sadness and defeat into energy and power. To feel like I'd hit the bottom and I could go right back up from there." The SG Lewis-produced track, a pulsating blockbuster disco inferno, is the sonic equivalent of speeding towards flashing lights on a motorcycle. "Watch me! I'm back on my feet," she chants over the heaving bassline, "ready for the century." Closer 'Punches' presents a similar thesis of strength. A jubilant shout-fest reminiscent of an anime title sequence or Grimes' 'Kill V. Maim', it reminds us to "roll with the punches" rather than struggle ceaselessly against the things we cannot control.
The theme of renewal and second chances is especially vibrant on album standout 'New Moon'. A witchy and euphoric dance track, it banishes fear, hurt and past injustices to the rearview mirror and looks forward to celestial revival. MØ tells it straight on the song, declaring unabashedly, "I'm not that somebody that you used to bully," while allowing lyrical allusions of past experiences in the music industry to hover in the background. "It's disguised as a break-up song, but really it speaks to many experiences I've had over the years where I was not treated right," she explains. "Little drops became an ocean, until one day I just woke up and felt so trapped, so mad.
"The song also recognises that I have been part of that system; that I played along by not fighting it hard enough at the start," she nods. "There's a conflict there – blaming myself, but also needing to forgive myself for not speaking up when I knew something didn't feel right."
Inspired by "dystopian and fantastical flavours" in building the universe of 'Motordrome', MØ believes that, sometimes, one world coming to an end presents an opportunity to build a new one. "When you're totally broken down, it's a chance to come back even better," she smiles knowingly. "Only when you have accepted your own vulnerability can you step into your true power. I want people to know that we can be so powerful, if we just allow ourselves to be."
'Motordrome' is out now via Columbia.
Read More