Positive Thinking: NAO
On third LP 'And Then Life Was Beautiful', NAO is seeking out the good stuff and keeping her glass half full.
The last three years have been a time of revelation for NAO. Since taking a break after the success of her 2018 GRAMMY and Mercury Prize-shortlisted second album 'Saturn', the East London singer has used the opportunity to reflect on the course of her life so far and, in among the philosophical wrangling, a moment of clarity emerged.
"I was coming out of a bumpy period and into my early thirties," she begins to explain, "and I just realised that happiness isn't a destination." She pauses, seemingly eager to find the right words. "Happiness is just something that appears momentarily throughout the day, and no matter how life is, whether we're going through tricky transitions or we're going through dark moments, people passing away or just whatever it is in our lives, it's all strangely beautiful."
It explains the title of her luscious and warm third album 'And Then Life Was Beautiful'. NAO poured her energy during the empty months of 2020 into translating this newfound contemplative worldview into a body of work that strikes universal notes of calm maturity: an appreciation in album form of life's enduring ability to provide a restorative sense of meaning.
"When we're growing up," she continues, "we're very much taught that we have to get to A, B and C and then it's happy ever after. We get the job, we get the family, the man or the woman, and then that's it. If one really believed that notion then we're all pretty much fucked. I just stepped back and took everything in as a whole, life so far, and thought: You know what? Some of it's been really shit, some of it has been great, and a lot of it has just been neutral, but all of it has been beautiful."
"I was coming out of a bumpy period, and I just realised that happiness isn't a destination."
NAO became a mother for the first time during the interim period between albums, although she explains that she largely resisted the temptation to allow that to become the dominant source of her creativity. The one caveat to that is 'Antidote' - a collaboration with her friend, the Nigerian highlife singer Adekunle Gold, who is also a recent new parent. "I purposely steered away from singing about motherhood on this album," she nods. "I feel that it's a very specific journey, and I always want to make my albums relatable for everyone. And anyway, I find motherhood really difficult and I'm not sure that I could sing about it in a way that wouldn't put people off!"
She jokes that the artistic upshot of managing a creative life alongside looking after her daughter is that where a song that would once have taken two days to write, she can now get it done in four hours. In truth though, nothing about the rich, intensely expressive tracks that comprise 'And Then Life Was Beautiful' could ever be construed as rushed.
On the contrary, this is NAO's most complete work to date, an assured confidence radiating out of each song. Like many of the R&B greats, she's able to imbue her music with an invisible force field of emotional poignancy. "I think that's just the frequency I'm drawn to," she says with typical modesty. "I very much love Stevie Wonder, Donny Hathaway and Marvin Gaye, and a lot of their music is really heartfelt and has this really beautiful warmth that comes through it. You feel what they're singing and that's how I want to sing and write too."
Songs such as 'And Then Life Was Beautiful''s title track justify such heightened comparisons, with NAO's slinky, sumptuous vocals multi-tracked into a chorus, spinning and diving like a flock of birds in formation around the song's warmly inviting arrangement. There is depth to her music, not just in the subject matter but also in the sheer volume of expression that she's able to convey; on the plaintive, piano-led album centrepiece 'Wait', she communicates its message of perseverance as much through the timbre of her voice as through the words that she sings.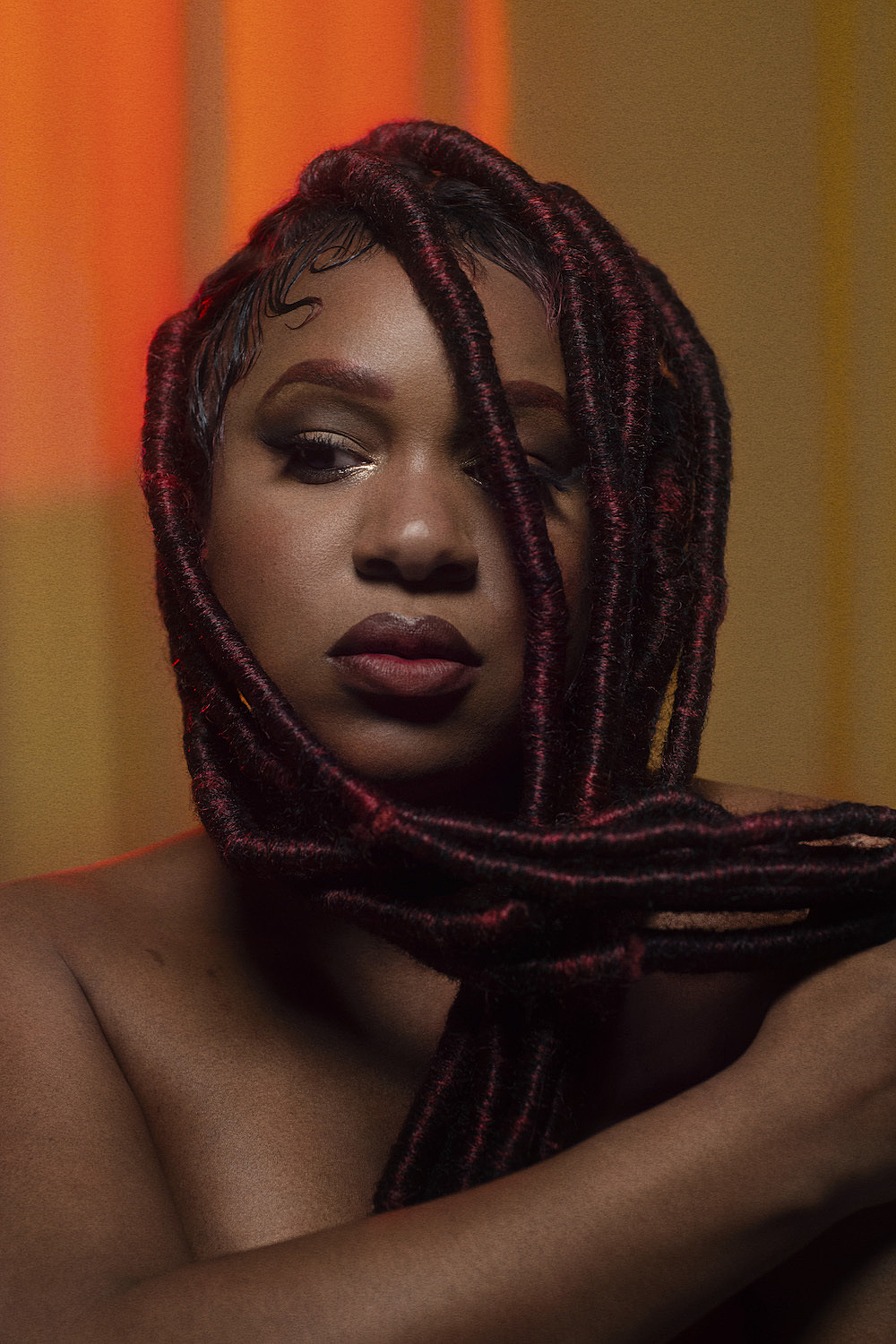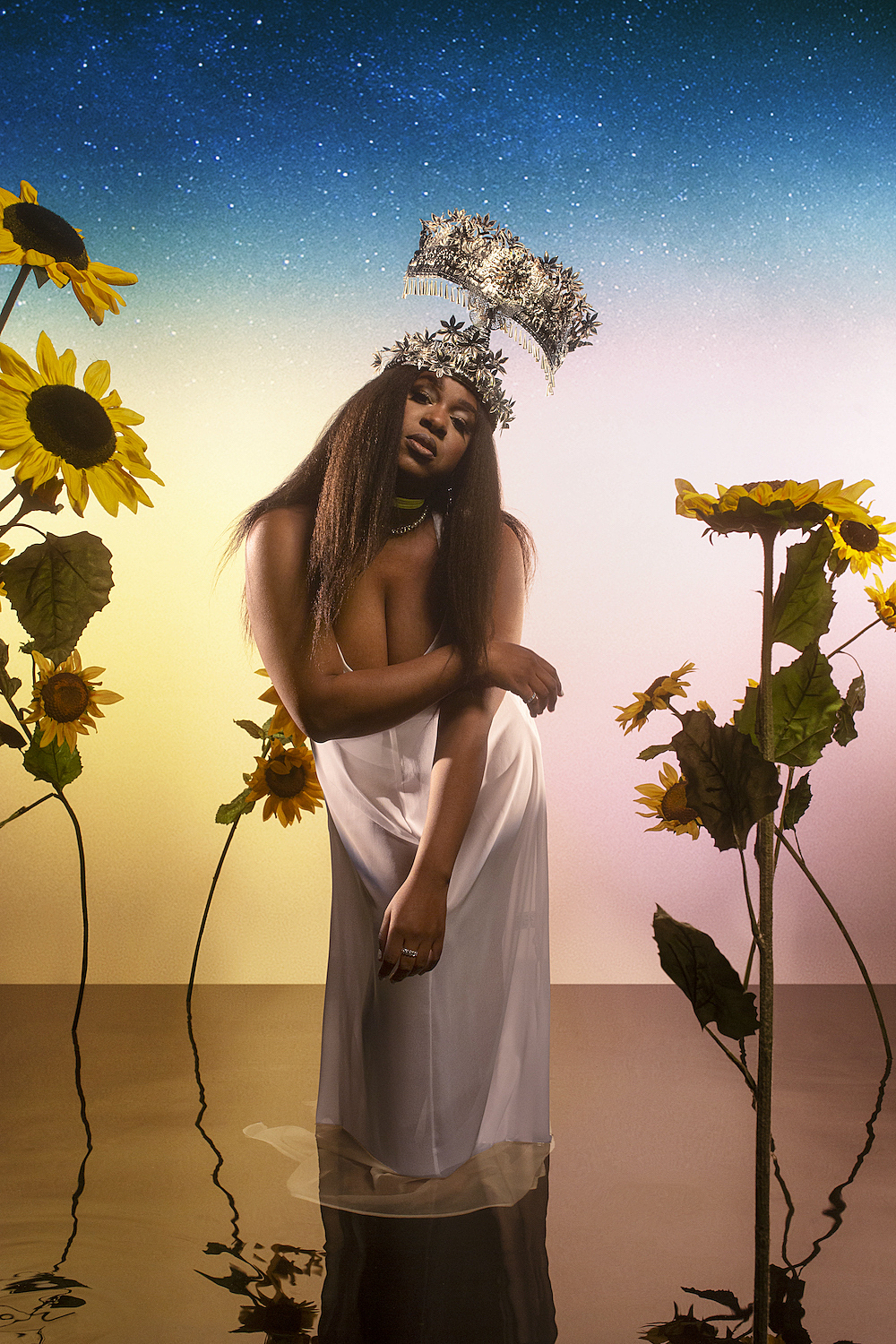 "I'm taking what I've learned from looking back - giving myself a little less stress and a little more grace."
Since studying vocal jazz at London's Guildhall School of Music and Drama, and making her first moves in music as part of the a cappella group The Boxettes in the early 2010s, the singer born Neo Joshua rose to early prominence by securing early collaborations with Jarvis Cocker, Disclosure and Kwabs, then placing high in the BBC's Sound of 2016 list, suggesting the arrival of a major new talent. From the outside, these would seem to have been heady days, although the singer now reflects on that period a little differently. "I look back on my earlier self as an artist and I realise how hard I was on myself," she says. "On so many levels - on a physical level, about the way I looked, and in how I felt I was perceived by the public and how my music was doing at the time."
Her first solo EPs and her slyly subversive 2016 debut album 'For All We Know' earned her a BRIT nomination and further collaboration spots with Jamie Lidell and Mura Masa - even if it's somewhat telling that her internal version of events is markedly more tempered. "In the music industry, you do kind of always feel that this single is your last single before you completely fade away, so I think that played into it," she says now. "With hindsight I think, 'Actually you were doing just fine, you weren't completely bombing it'. Coming into this album, I'm just taking what I've learned from looking back and giving myself a little less stress and a little more grace."
If the calibre of musicians queuing up to work with her has been at a high from the off, then there's no sense of that tailing off any time soon. 'And Then Life Was Beautiful' includes features from Lianne La Havas on the song 'Woman' - which NAO poignantly chose to record with her daughter strapped to her chest - the New Orleans singer Lucky Daye who connected with her when they met at the 2020 GRAMMYs, and serpentwithfeet, the prodigiously talented soul experimentalist who had previously opened for NAO on one of her first shows in New York City. The two are good friends now, and as well as his appearance on 'Postcards' here, NAO also makes an appearance on his much lauded 2021 album 'Deacon' in the form of the song 'Heart Storm'. An open-heartedness and emotional directness unites every one of these artists, with NAO's vocal dexterity easily able to accommodate the different energies that each guest brings.
With plans in place for significant tour dates in 2022, the realities of bringing a toddler on the road are sure to present a new set of challenges, but if these three years have taught NAO anything, it's that there's no struggle that won't contain its own inherent value. The NAO of today seems capable of taking life's best shots in her stride, a young artist quietly blossoming into a confident, mature musical auteur. If the beauty truly is around us at all times, then NAO has an uncanny knack of capturing it for posterity.
'And Then Life Was Beautiful' is out now via Little Tokyo / RCA.
Read More