'For All We Know' might have a vague title when it comes to looking forward, but Nao's debut cements this Londoner's future as a star.
Sipping on a wholesome-looking blueberry booster smoothie, Nao is still gathering herself after a late night dancing on Dalston's Ridley Road. The East Londoner has a basement studio right on the thronging market street, which she shares with a ton of close pals and long-term collaborators; including one of her go-to producers, LOXE. For all of her most pinch-yourself moments over the last rapid-fire year – from Disclosure guest spots, to scooping third place in the Beeb's Sound of poll – there's one thing that defines all of her first steps, and this debut record. Deeply personal and totally lacking in gimmicks, 'For All We Know' is focused firmly on the friendships, places and loves that shape Nao as an artist and person. And, stopping by for a natter a week ahead of her first album's release, she's dead excited to unleash the thing for that very reason (that explains last night's cocktails, then).
"I try to draw on what's innate to me, and that's what comes out," she says. Growing up on the outskirts of London, her home was a bustling, musical melting pot; gospel music, old school funk, garage, hip hop, jazz, all colliding from stereos and clashing in the corridors. Every single thread is woven into 'For All We Know'. There's that meaning-loaded title, which nods to a 1934 song, performed by every legend from Aretha Franklin to Nina Simone and Nat King Cole. There's the record's thoroughly modern, but homage-paying production, bringing to mind old-school pioneers like Kashif and Patrice Rushen as much as the innovative wizardry of 2016. And there are sly references to everyone from Billie Holiday to D'Angelo hidden in plain sight, too. One voice memo on the record even sees Nao covering Floetry's 'Say Yes' with Kwabs, during a tour as part of his backing troupe. It's intended as "a thank you to the past," she says. Every single ingredient of 'For All We Know,' as it goes, is taken directly from her formative years growing up. "That was my spongiest time!" she laughs, brandishing her smoothie.
"In really subtle ways I've given a nod back," she adds. "There's a lyric - "with all the jungle fever" - which is a nod to Stevie Wonder," she explains. "In 'Girlfriend' I sing "cos I'm your lady," which is from a D'Angelo record. I take little licks and influences, and put them within the songs for people to recognise or not," she smiles. "It doesn't matter either way. I studied jazz, and that was all about taking pieces of information, or little sentences, and evolving them to make them your own. That's improvising. You learn a language and use it. That's kind of what I was doing here; taking bits and putting them in my own, as a little 'hello!' I've made my own story out of them."
"With the EPs I was working out my sound quite publicly," she ponders. It's a spot-on observation. From the fidgety bass-wubs of 'Zillionaire,' to the skittish, parping A.K Paul hook-up 'So Good', Nao's two EPs ('February 15' and 'So Good') have taken her in all manner of experimental directions along the way. They serve as brief little snapshots into the bigger picture, and in 'For All We Know,' she's found her cohesive sound-glue.
"I thought about all of my favourite albums and how they flow together, and what made them so special; what makes them interesting to me," she says. "I love Lauryn Hill 'The Miseducation...' and I love 'OK Computer,' and Frank Ocean. In all those albums, there are all these cool things happening – intros, outros, interludes, and stories. It created a feeling, and so that was the goal."
"I feel like I sound like I'm saying this in a big headed way, but it's not..." she goes on, "but everything started with me. All the beats, songwriting, lyrics, is me. I hope that's why it can be cohesive, because I think essentially I am the ingredient through it all."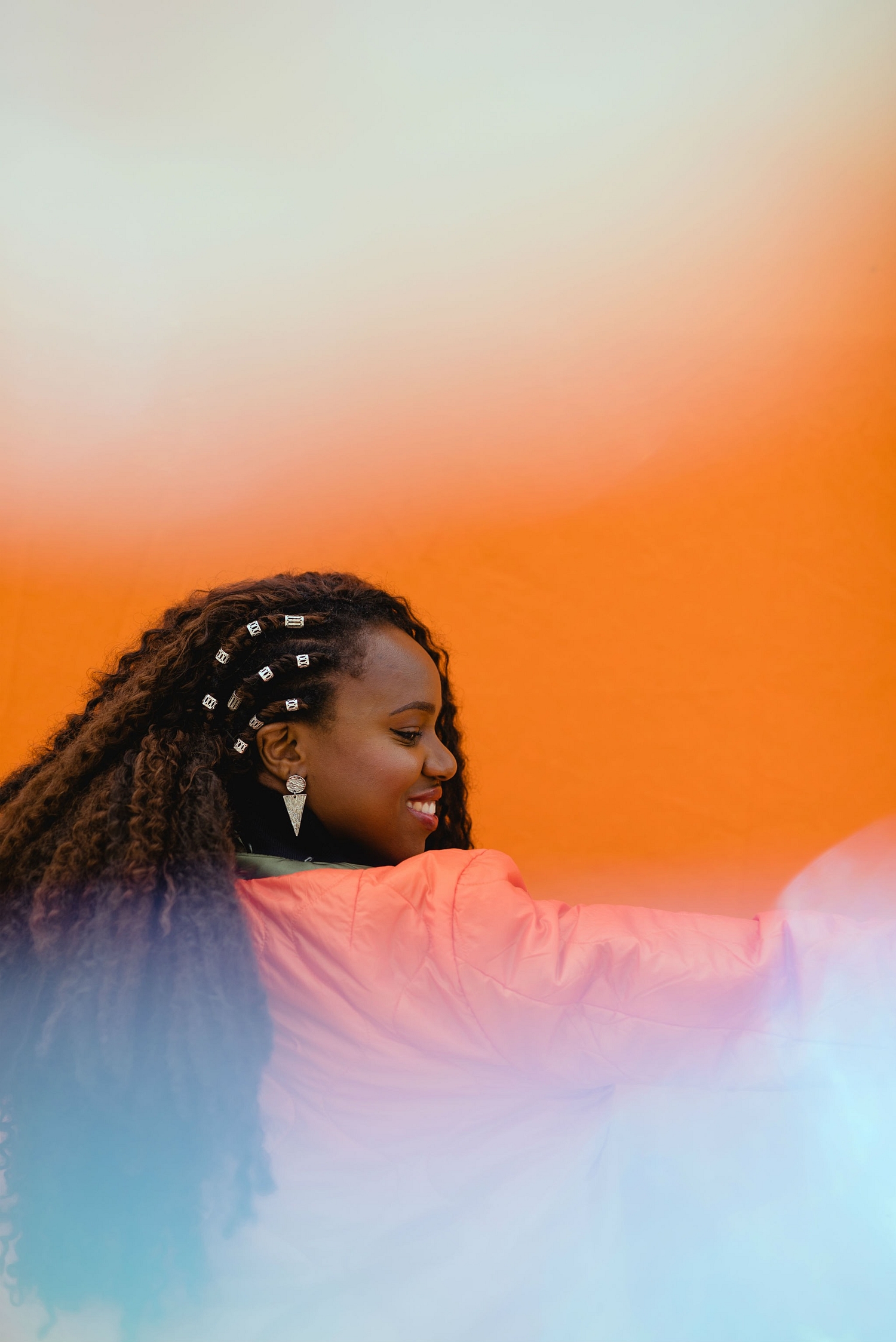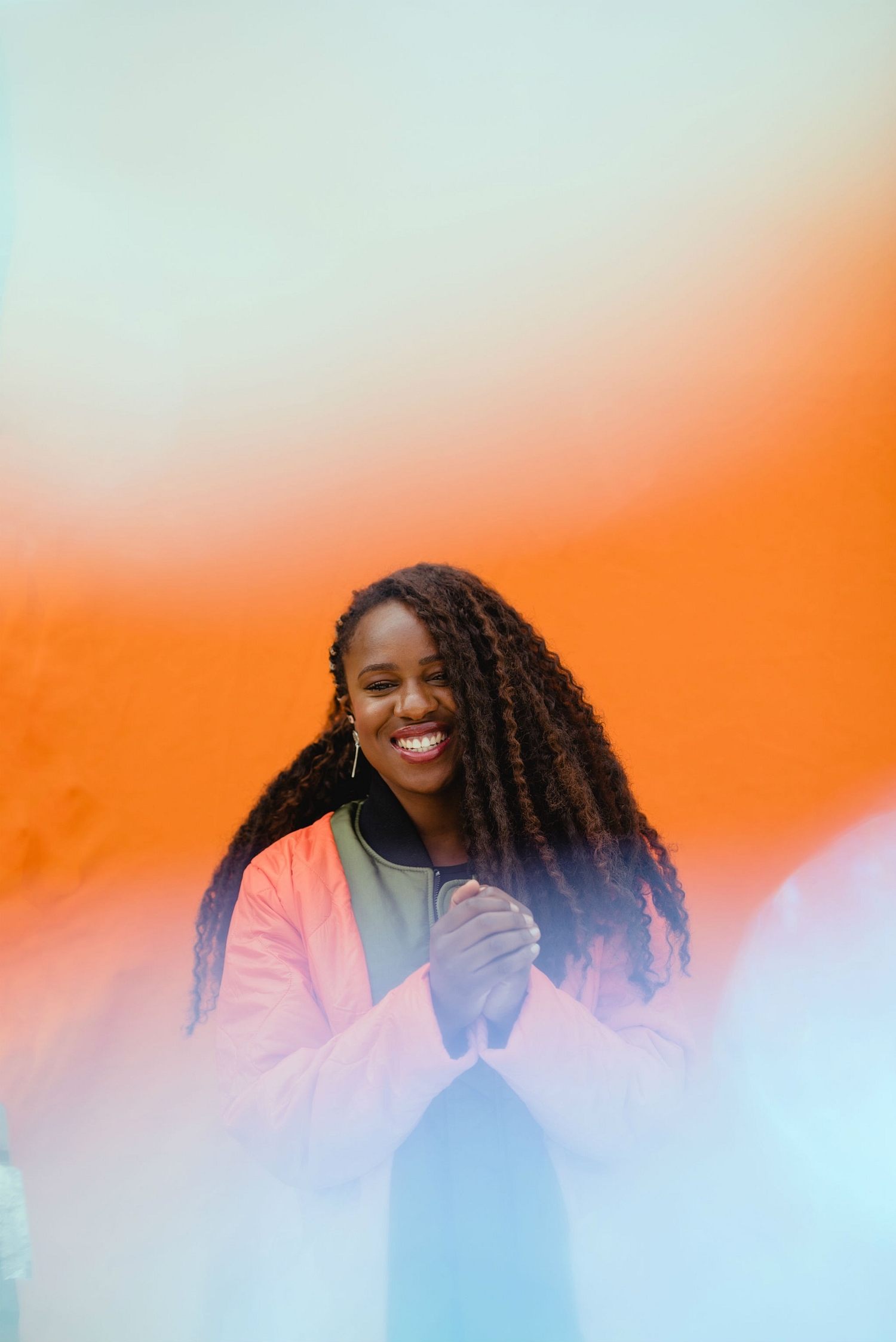 "There's something beautiful about the connection between writing these songs, and them becoming other people's stories," she adds. "When I'm singing these songs, and there are people in the audience singing them back, they're not mine anymore," she smiles. "They're ours."
Nao's far from being big-headed, and the personality that's she's charged her debut with – the stories and lyrical poetry that shape every song – brings the pulsing life and soul to 'For All We Know'. While many of her pop contemporaries are busy jetting off to snazzy studios, and teaming up with gigantic chart names, this is an album built from the basics. Demoed in a wardrobe, and recorded on her beloved Ridley Road, the joy of music is more important to Nao than chart-climbing or radio play. "I want people to see how normal it is," she adds, "and how tangible. It's not like we're in big shiny studios. It's just us in our little rooms across the world making beats. I record in my bedroom cupboard!"
Nao That's What I Call Music!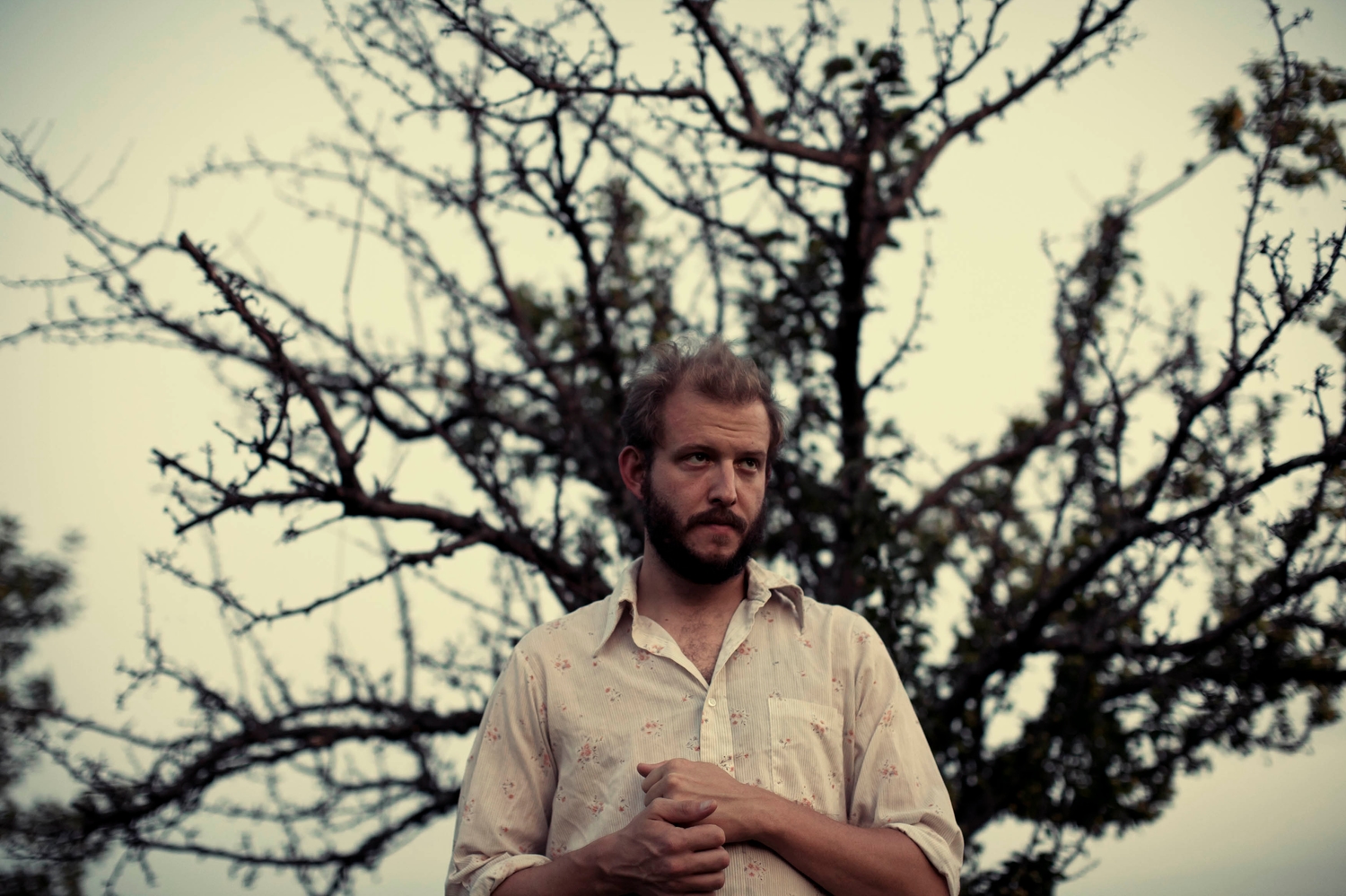 You know what we're like here at DIY, dear readers. We'll take any excuse to make a pun. With that in mind, we asked Nao to talk us through some of her all time favourite records.
Stevie Wonder – Hotter Than July
This album is just sick! I saw him perform in London a few weeks ago, and I was blown away by how timeless his voice is. He was so young when he sang on this record, and his voice still has that childishness to it. 'Hotter than July' has so many colours to it, and so many good tunes, and it's so musical.
Nas – Illmatic
This was my first introduction to hip hop. My brothers would listen to it, and it was so new to my ears – I was super young, and I had no idea what it was. I ended up knowing the words, so I would walk around the house spitting Nas lyrics! Only as I got older did I understand how important that album is to hip hop. Nas is such a good lyricist, obviously, and his sound is so Queens, and New York.
Bon Iver – Bon Iver
I love Bon Iver! Oh my god, how did he do that! In a really beautiful way, he's so stubborn in his sound. He's just found it, and it's the perfect album for me to put on during those long car journeys. It takes you away to another place; I don't even know where. It's really mystical, and that album reminds me of a few years ago, discovering new music.
Nao's debut album 'For All We Know' is out now. Taken from the August 2016 issue of DIY, out now.
Read More
Featuring James Blake, Romy, Marika Hackman, yeule and more.