Albums of 2022: Orlando Weeks
'A Quickening' found the former Maccabee ruminating on the more pensive aspects of parenthood. 'Hop Up' follows to show the more joyful side of the coin with a record rooted in lightness and pleasure.
Lay the record sleeves for 2020 debut solo album 'A Quickening' and its forthcoming successor 'Hop Up' (due 14th January) next to each other, and you can see the change in Orlando Weeks visibly.
The former - against a palette of greys and blurred images - aimed to document the experience of new fatherhood; for reasons that he would only fully acknowledge after its release, it wound up prioritising the more anxious, nervous aspects of the idea. Though 'A Quickening' wasn't a wholly grey record, it wasn't a technicolour one, either. "I made such a song and dance about the last record being about an experience of an event, but it wasn't all this sort of slow build anticipation, anxious wait stuff," he reflects, sipping on a hot chocolate as the usual array of tumble-down kids and autumnal adults make their way past the South London park bench where we're perched.
"I was so excited, but I wasn't far enough away from it all to write about that excitement, and I was also in the throes of this long held belief of 'find the tricky things and try to make something vaguely cathartic from them'. Songs are not physical things, and so, to qualify their existence, if you can remember that it was a battle then maybe they feel [worth it]? But I also think that's sort of bollocks."
In comparison, 'Hop Up' arrives adorned with primary-coloured reds and blues - its accompanying, similarly-hued videos filled with playful images of the singer nodding merrily alongside comedian and friend Lolly Adefope from inside an enormous red double kagoule ('Deep Down Way Out') and floating buoyantly through puffy white clouds on 'Big Skies, Silly Faces'. Where thematically the record aims to fill in the gaps left by its predecessor, 'Hop Up''s mood is also the yin to his debut's yang - an album that embraces lightness and good vibes at every opportunity.
"I think we all need escapism, right? And I was surprised at how much, if you lean into feel-good, that elevates everything else. Making a record that felt good had a massive impact on my mood and made living with me a lot easier for everyone - including me; it was a real lesson," he smiles. "With the videos, I've been trying to push the boat out more than what feels comfortable. It's odd when you do something and you think everyone's gonna say, 'What the fuck was that?!' And no one does, and it's just… fine…"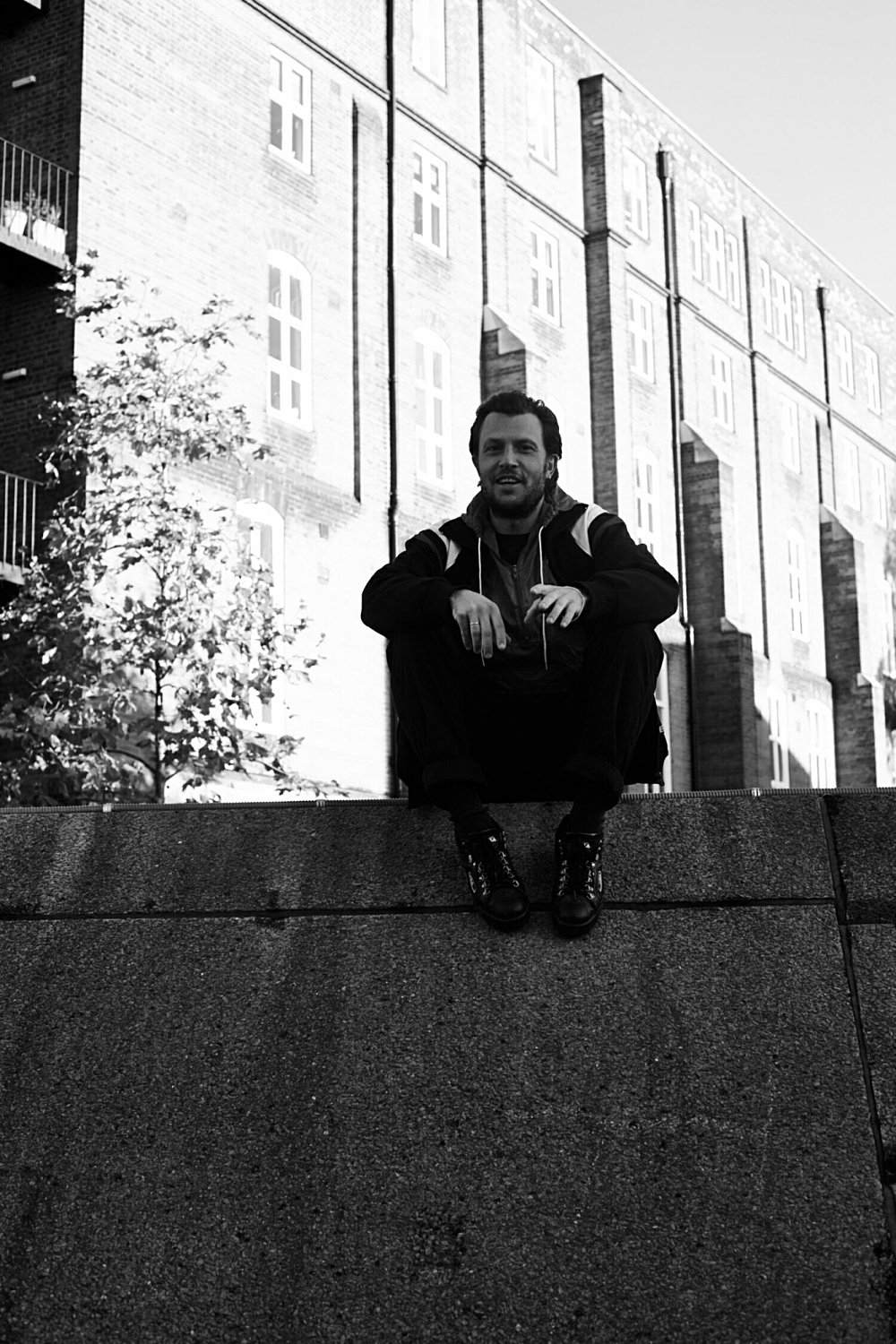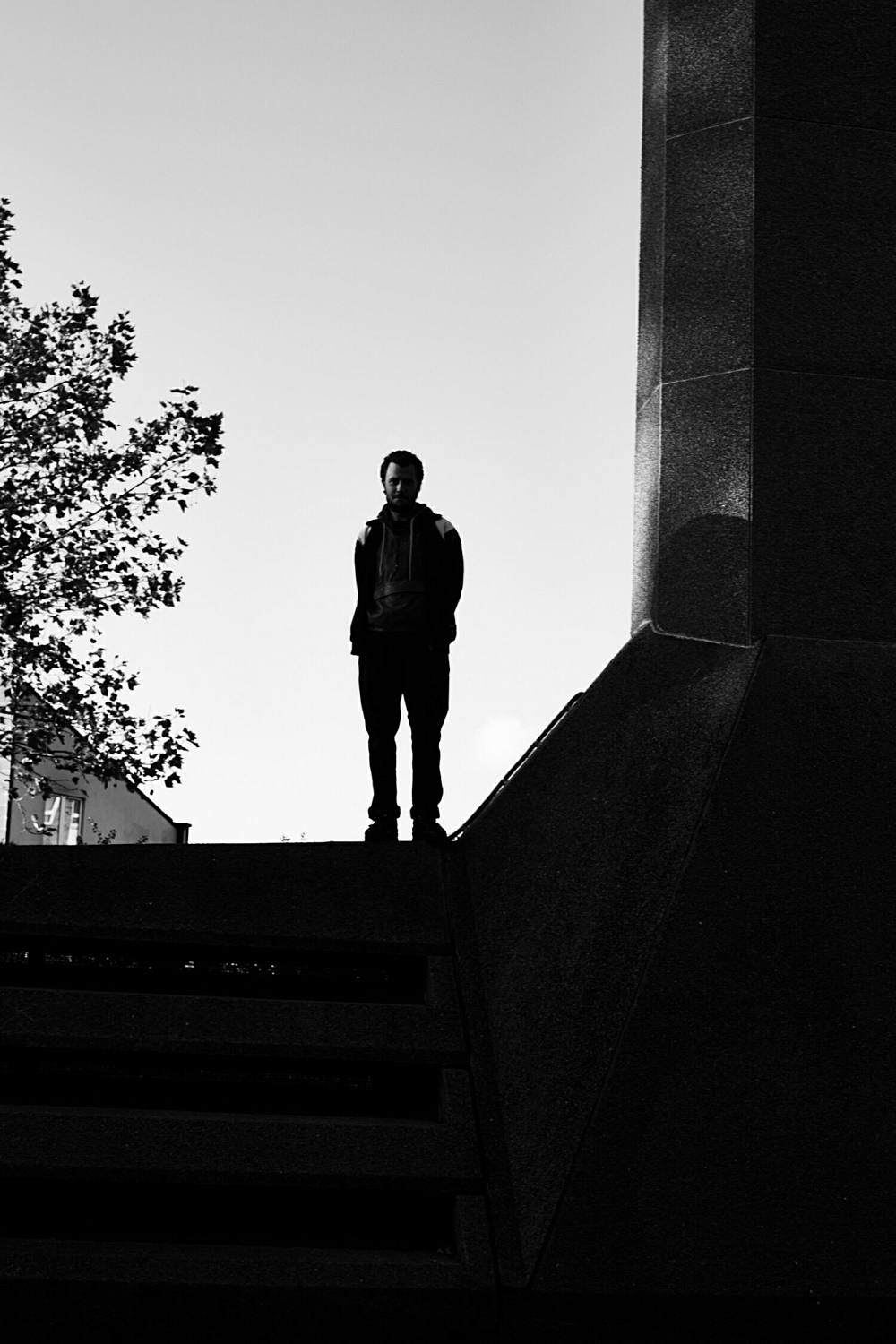 "I always liked the idea that when you're really in love with people, that's the closest that I'll ever get to faith."
If the process of bringing 'Hop Up''s visuals to life has been an evidently freeing one for the musician, then the record's creation sounds equally as uplifting. Back in the days of The Maccabees, the band wound up on a roughly three-year album cycle, with post-studio interviews always spent recalling long, arduous nights, trawling through hours and hours of material to find the light at the end of the tunnel. 'Hop Up', however, lands barely 18 months after his solo debut, following a period that he describes as "a genuine pleasure".
"My friend has a space in the Bussey Building [in Peckham], no one was in there and they'd all taken their gear home, so after everyone was asleep, I'd go there and work late into the night," he recalls of the album's writing sessions. "I could hoot and holler and go far too far in directions I knew would never make the record, but by going there you'd go hard and get half. I had a couple of keyboards, a guitar and trumpet, and was really loud and got drunk and made shouty songs and then found fun bits in there, and then I'd wait to use any of those things until I had a basic rhythm, and I'd sing on top of that. It changed everything."
Recruiting producer and musician Bullion to man the decks, from the off, Orlando had a clear vision for the world the work would sonically occupy. "Because so much about making records is about decisions, if the decision is, 'This thing doesn't feel like it's taking me higher', then it's not the one. I wanted the songs to be lean and concise things."
This attitude - of elevating the high, joyful moments - extended to his choice of guests, too; Katy J Pearson lends her vocals to the pillowy bounce and whistles of 'Big Skies, Silly Faces', while Willie J Healey pops up on dappled duet 'High Kicking'. "I listen to their records, and I get a feeling from them that I hoped this record might have a bit of, where you come out of the other end feeling better than you did at the start," Orlando nods. "They're really good people, and I thought I'd like to have some really good people sing on the record."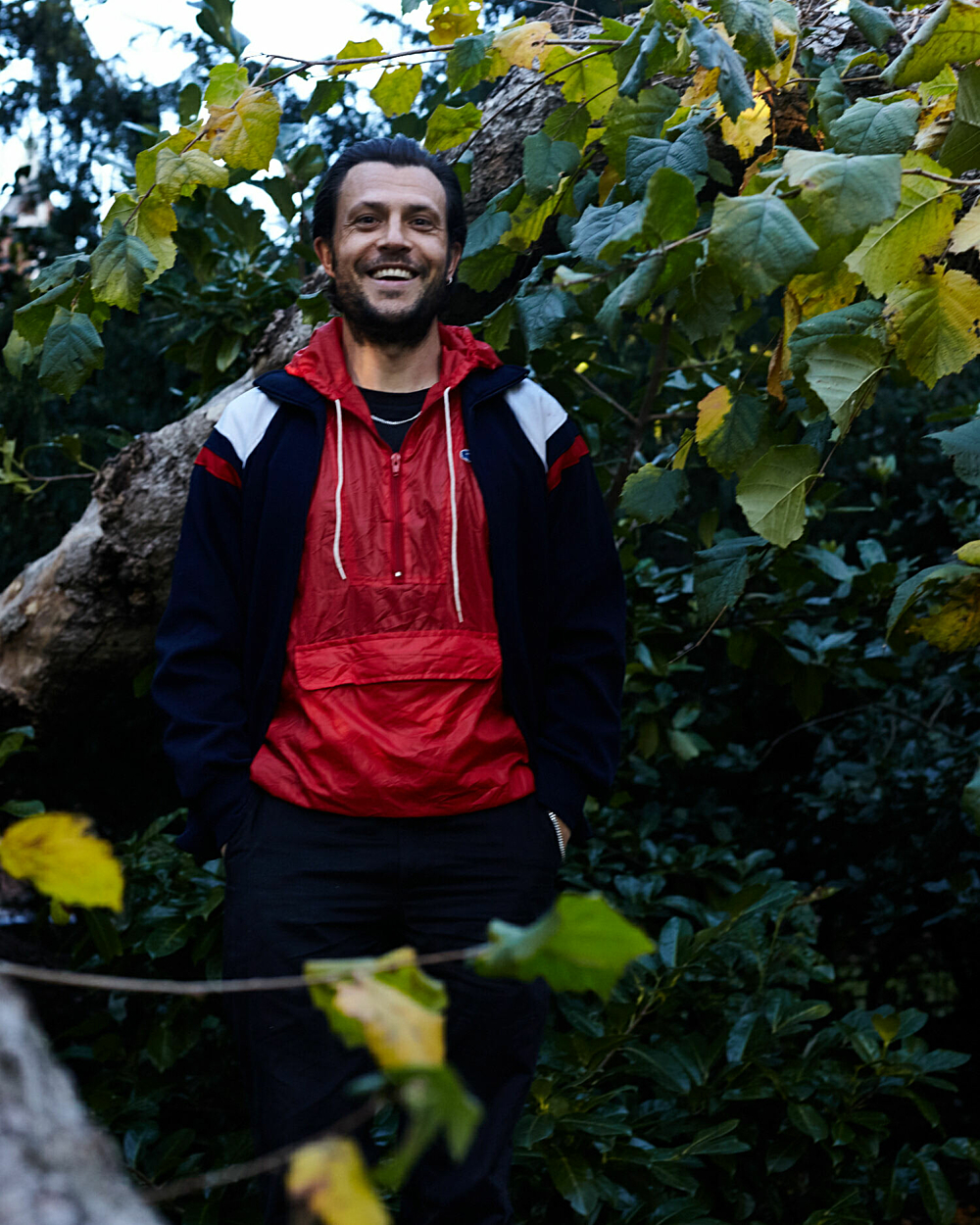 "I was surprised at how much, if you lean into feel-good, that elevates everything else."
Lyrically, 'Hop Up' is almost certainly the vocalist's most unguarded offering of his career so far. Full of declarations of love and devotion, there's little room for metaphor or veiled analogy. "I'm not in love / With anything else / Now nothing comes close," he sings on 'Make You Happy'; "You come along / I am blind faith / I have perfect freedom," goes 'Silver'.
"The concept of perfect freedom is that every human is born free, and then you're born into servitude of some kind. But in that split second you're free before the world imposes structure on you. I always liked the idea that when you're really in love with people, that's the closest that I'll ever get to faith," he muses.
"In my experience, if I'm writing about complicated or sad or hard things, I wanna cloak it a bit because I probably have shame wrapped up in it, or it's embarrassing; a lot of the battle with those things is because it makes you cross or afraid, whereas if you say its name then you exorcise it and it stops being a thing," he continues. "But if your lyrics are about something that makes you very happy and makes you feel great, then that's all there is."
It's a positive attitude that's translating. A permanent fixture on BBC Radio 6 Music, the singles released so far have been an exercise in mood elevation, and on a recent, intimate warm-up tour, Orlando even stepped out from the conductor's position he occupied on the few 'A Quickening' dates that were allowed to happen pre-pandemic into one front-and-centre.
"If you're amongst other characters, I think you find a mode," he reflects of his previous years in the limelight. "You end up fitting in amongst these other personalities, and then you're defined by the group personality as well as the individual, and you stop trying to break out of that maybe? So I think it's just a relief when you do something that feels like a challenge and it's worth it - and when it's been a pleasure doing it. All those things, to find the sweet spot of that, it's very refreshing."
'Hop Up' is out 14th January via Play It Again Sam.

Read More