Former Public Access TV frontman John Eatherly is taking his new solo project to Fred Perry's Manhattan store for an intimate, stripped-back showcase.
After the release of his latest EP, 'The Tales Of No Return: Volume 1', in December, former Public Access TV frontman John Eatherly is well and truly stepping out on his own funk-tinged path.
Beautifully crafted in a Manhattan basement (allegedly), we caught up with him before he plays in the capital for our in-store with Fred Perry on 13th March (not in a basement, dw).
People will know you from Public Access TV, what was the impetus to do something solo away from the band?
I just wanted to change things up and do something new. To make records and tour is all I've ever wanted to do. Some members in PATV were understandably on the fence about that sort of commitment to music as a career. Can't blame them. Making music under my name for now just felt like the thing to do. Now I'm getting antsy to start all sorts of projects instead of just one thing at a time.

Did you have a clear picture of the world you wanted it to sit in?
I knew the tools and limitations I wanted to work with, and I knew I wanted the overall feel and sound to be more modern compared to PATV. I'm a big fan of changing things up on a single to single basis. I feel like the rate of sonic and aesthetic decision has been right in time with releases, where anything is subject to change 'til it's out. So it's been fun not overthinking things, changing shit up at the very last second. Just low pressure and fun.

The music you've released so far has been a lot more electronic than what people might have expected - what's been the most fun about doing something totally different?
I have the most fun in the studio just smoking a little weed with no pressure or rush for a result. I feel like every time I have made a record, it's been these rushed windows of time where it all needs to be done quickly. With the last PATV record we were shooting the cover and making the music video for the first single while we were still in the studio with only half of the songs recorded. So everything to do with this project has been quite the opposite of how I've done it before. I mostly am just looking for that: new experiences and tangible changes in workflow. I'm gonna be doing my thing, writing songs and all that, regardless so I would like to keep the method changing.

Who are the people that inspire you as a frontman?
There are many I look to for inspiration. I think Damon Albarn nailed it. So many cool projects; changed it up a lot; always making super quality music. I love that song 'Kansas' from one of his more recent records.

What feels like the most exciting music coming out of New York currently?
I like this band The Muckers.

And what does 2020 have in store for you?
Expect a lot of new music this year with surprises at every corner. Traveling. Changing things up. Moving to Paris. Playing shows in London.
WHERE: Fred Perry, Manhattan
FIND IT: 483 Broome Street
WHEN: Friday 13th, 6pm
Read More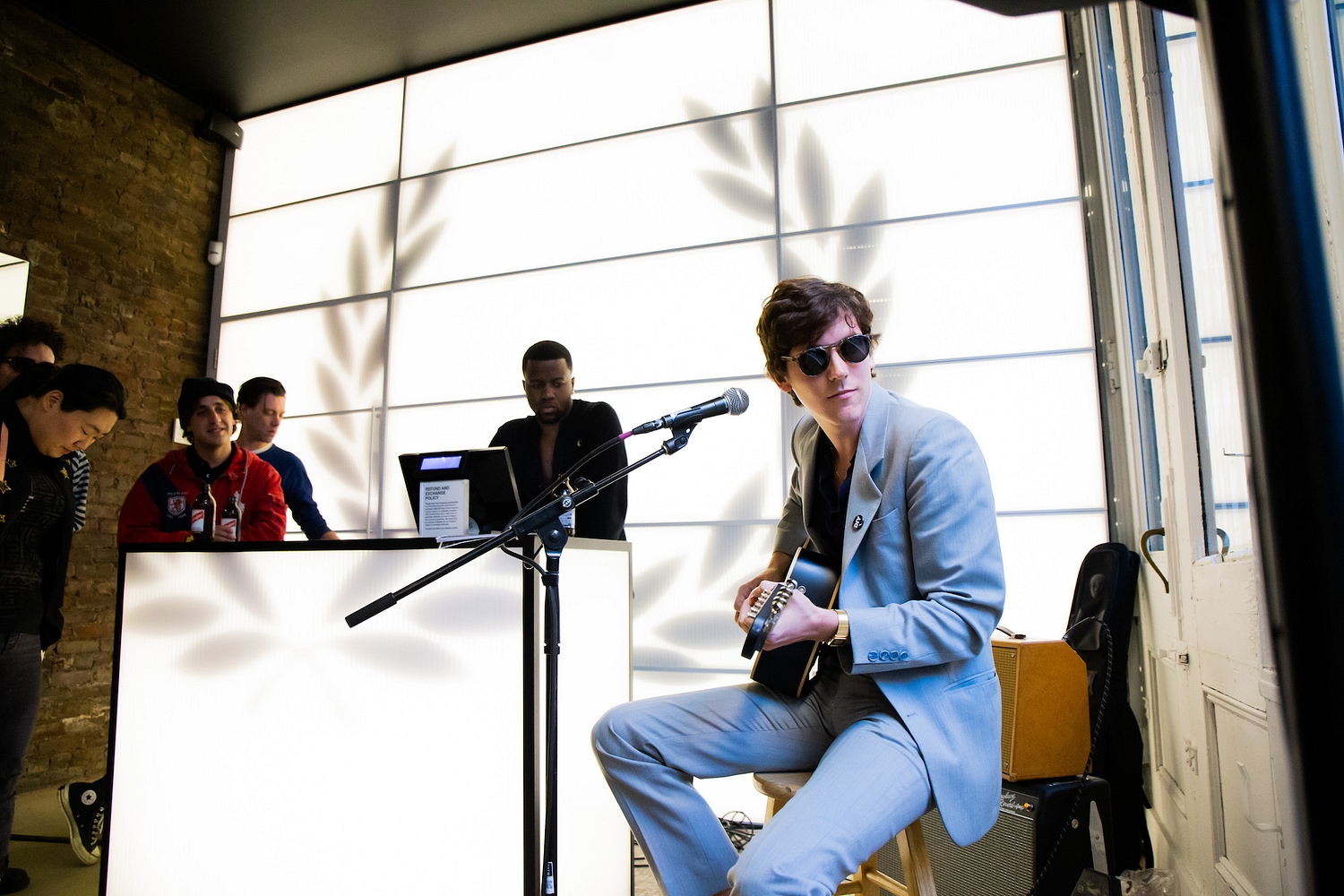 We've been pitching up around the city this week, and here's how it went down.
14th March 2020, 12:00am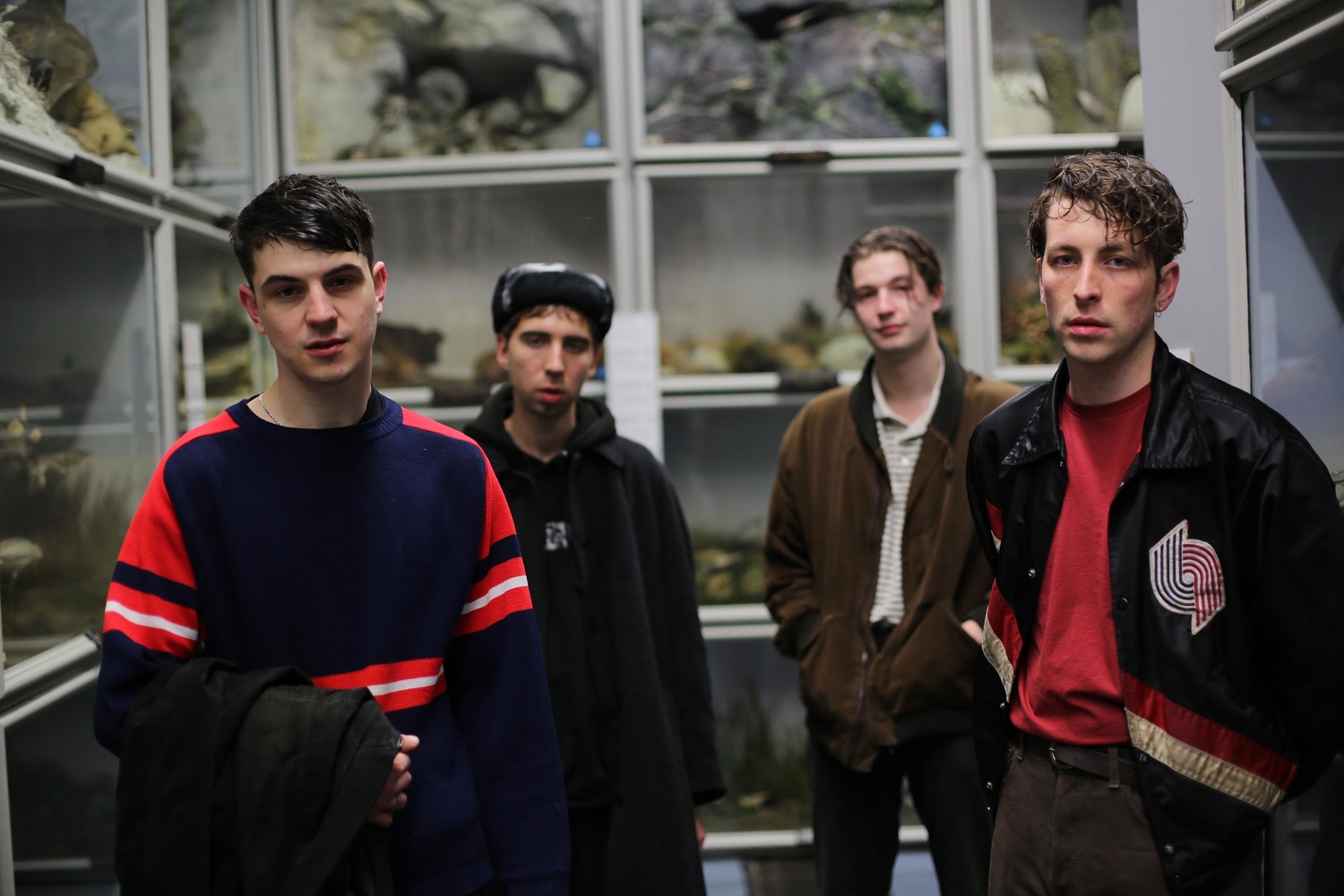 DIY's essential, weekly guide to the best new music.
7th June 2019, 12:00am
Featuring King Gizzard & The Lizard Wizard, IDLES, Tkay Maidza, Sleater-Kinney and more.