DIY Presents
John Eatherly and The Orielles strip it back at DIY x Fred Perry's New York in-store shows
We've been pitching up around the city this week, and here's how it went down.
It takes a certain kind of entertainer to be able to command a room-full of people in broad daylight, with nothing but a semi-acoustic guitar for company. But, as we learn at the second of DIY and Fred Perry's New York in-store shows this week, former Public Access TV frontman John Eatherly is exactly that kind of person.

Teaming up with the iconic fashion brand, we're in the city for a quick two-date stop off, heading to their Brooklyn and Manhattan stores with two DIY regulars in tow. It's not often you get to peruse the aisles, beer in hand, while listening to songs normally served up in sweaty venues late at night, and indeed it's a week of firsts: for The Orielles, it's their first time ever playing a stripped-back set, while John is tasked with christening the Manhattan space with its first ever live show.

The Orielles kick things off, and its with an acknowledgement of the current social panic ("Music is a form of escapism, and we need that right now," says guitarist Henry Carlyle-Wade) that they provide a 30-minute break from the news reel. The gathered crowd are clearly in agreement; if you've never seen someone shoulder-surf in the middle of a shop floor, then it truly adds a certain special something to an afternoon.

Giving tracks from recently-released second LP 'Disco Volador' a pared-back reworking, drummer Sidonie B Hand-Halford keeping beat on a pair of bongos at the back, it allows the group's innate groove and playful interwoven rhythms to shine. 'Bobbi's Second World' is introduced with an invitation for the crowd to join in with its sporadic whoops and yips, while the record's title track sounds loose and heady stripped to its bones.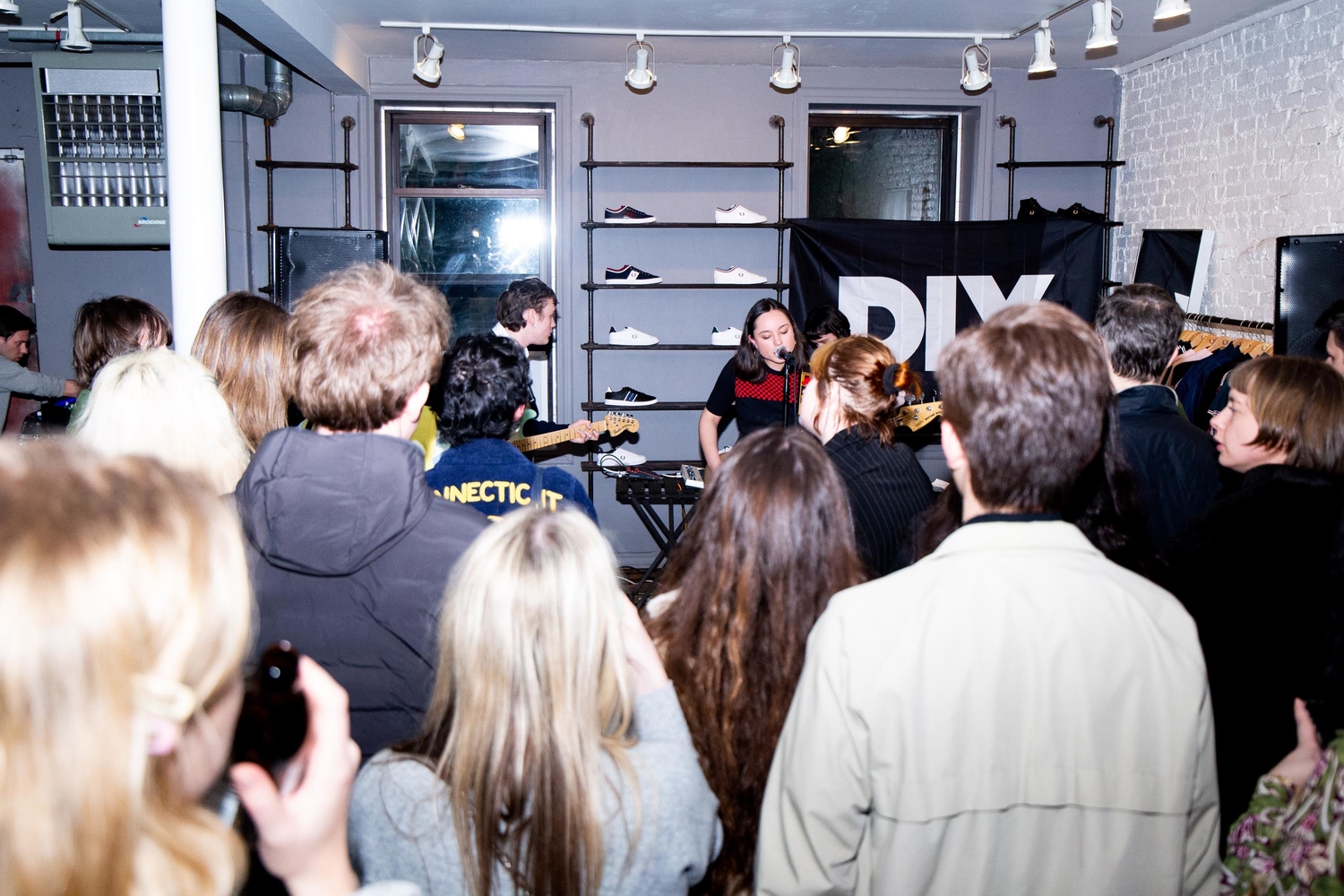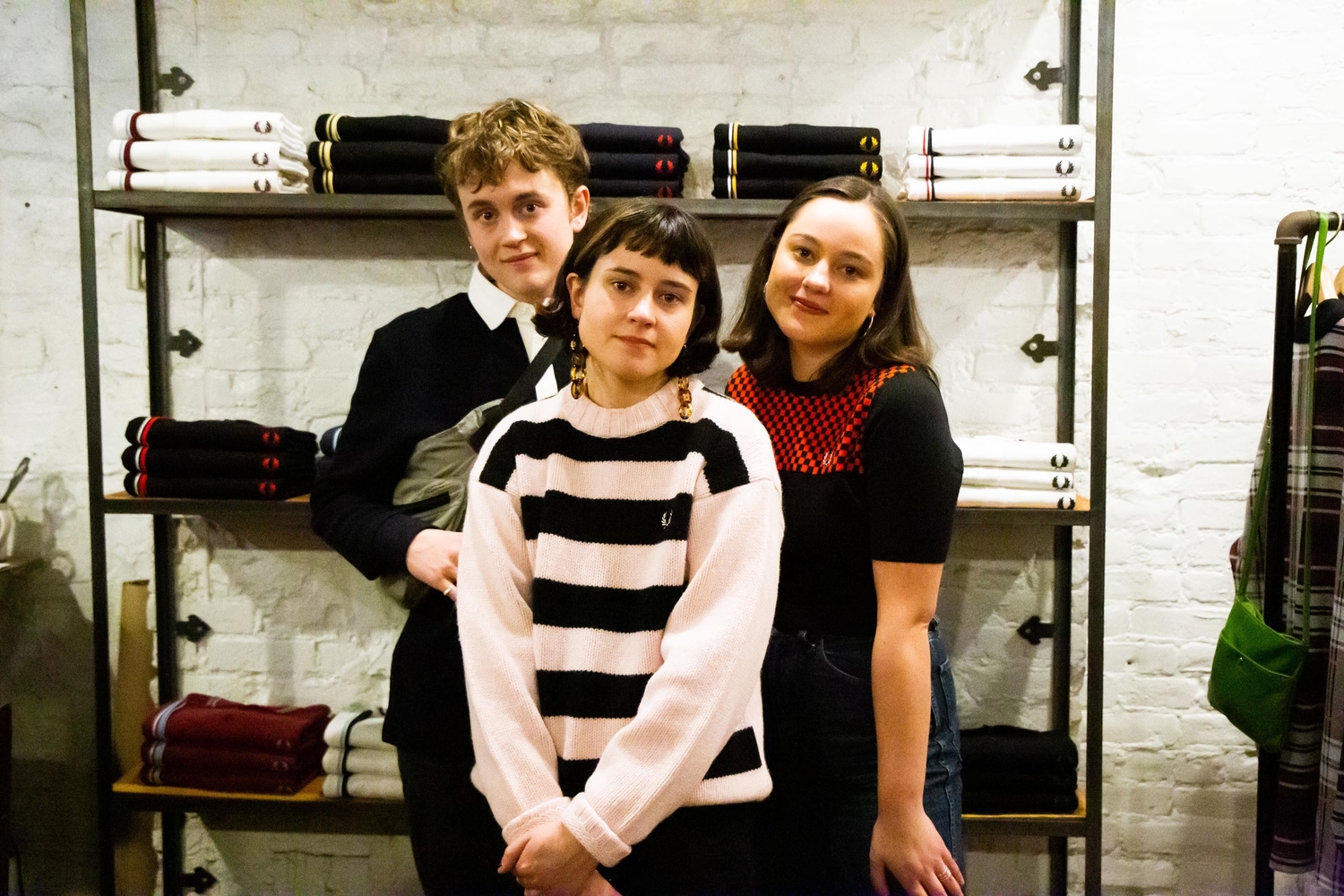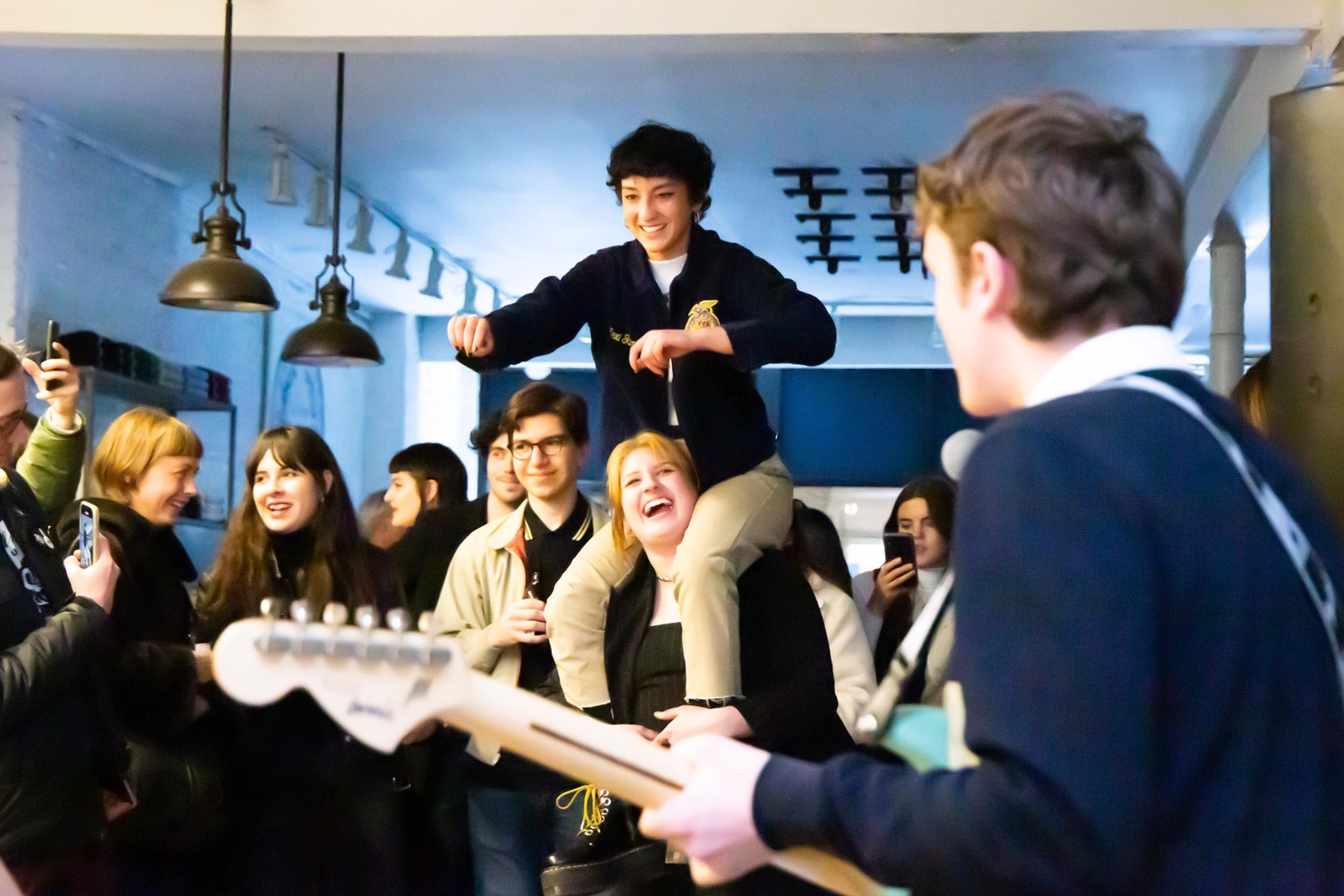 Day Two, and John Eatherly is on charismatic form. Shades on indoors and digging back into his old PATV catalogue, he spends the set cracking jokes between tracks ("Phil Spector: not so much of a good guy, but a great song!" he grimaces after a cover of 'Spanish Harlem') and breaking any sense of awkwardness that could be present in such an intimate setting.
While his old band could always nail a classic sweaty rock'n'roll show, what today shows is that the singer's got one hell of a pair of pipes on him too. Delivering note-perfect run throughs of oldies 'In Love and Alone' and 'In The Mirror', acoustic in hand, it's an effortlessly commanding turn, one with the confidence of someone who knows that he's got this frontman shit down to a fine art.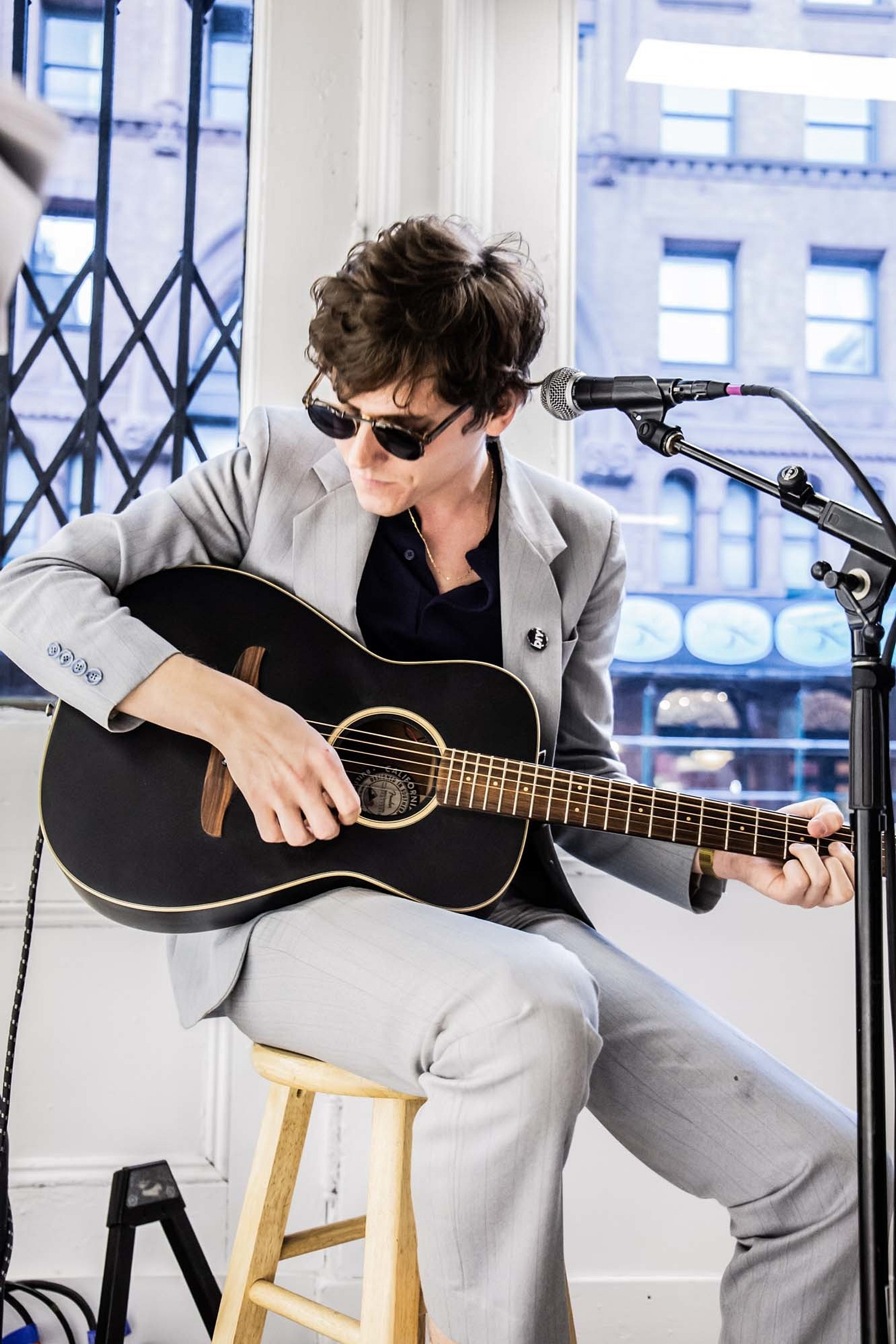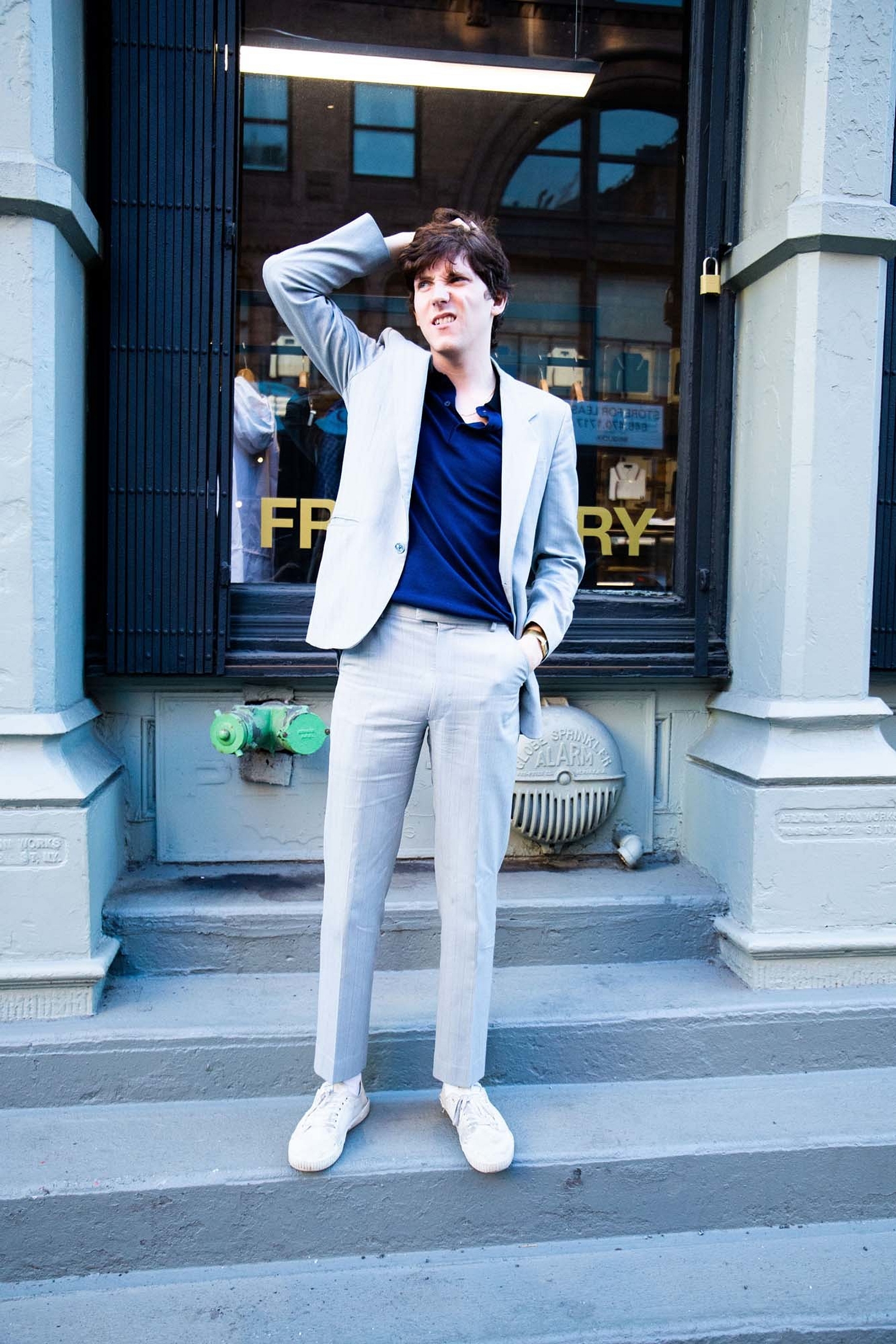 Read More
Featuring James Blake, Romy, Marika Hackman, yeule and more.