Interview
PUP talk their "rowdy, noisy clusterfuck" of a new album, 'The Dream Is Over'
We head in the studio with the Canadian punks as they put the finishing touches to LP2.
"I would say it's a rowdy, noisy clusterfuck," Stefan Babcock laughs. With their highly anticipated second album ready to drop, PUP are in high spirits, but it's been a rough few months for the punk four-piece. "We had to cancel part of a tour for the first time," the frontman recalls. Suffering from damaged vocal chords, the band's future was temporarily thrown into question. "That happens when you scream your guts out every night for two years," he chuckles. "It was pretty dark. I spent a lot of time revaluating my life, wondering if I was going to be able to play shows again, just hoping that everything would be okay."
Facing the possibility that they might not be able to continue performing together, the band managed to turn themselves around with a certain inspiration. "On the first day of the tour I went to see a specialist because my vocal chords seemed really weird," Stefan recollects. "When the doctor looked at them she literally was like, 'I don't know how to tell you this, but the dream is over.' It was heart breaking because this is something that I've wanted to do my whole life, and I'm finally just getting to do it. To be told that you can't any more, that's one of the hardest things in the world. But it was also so funny, because who the fuck says that?!"
"Just because everything isn't perfect doesn't mean that everything sucks."
— Stefan Babcock
The doctor's statement resonated way beyond the situation the group found themselves in, so much so that her statement become the title of their forthcoming album. "A lot of the record is about disillusionment," Stefan explains of 'The Dream Is Over'. "About being in your mid twenties and starting to face reality in a weird way, realising that real life isn't the fantasy that you grew up thinking it might be. You grow up thinking you can do anything you want, and people tell you that you can do anything you put your mind to. Everyone thinks that they're going to be an astronaut or an athlete or something like that. I think I lot of people just come to realise at this age that, yeah, the dream is over."
The group might have had to let any hopes of walking on the moon or winning gold medals go, but they retain every ounce of their vitality. "Just because everything isn't perfect doesn't mean that everything sucks. There are a million other amazing life experiences that you can have. There's definitely a lot of positivity on the record, trying to accept the fact that maybe things aren't exactly as you hoped they would be, but trying to find the things that are good about life, and trying to hold onto them for dear life, and build your future around those things. Fuck that doctor," Stefan exclaims. "The dream is not over for us."
With a freshly reinvigorated sense of life, PUP are sounding louder and more liberated than ever. Throwing their all into everything they do, there's an unfailing sense that this is all that matters. "The important thing that I found about accepting that the dream is over is trying to find different ways to make life enjoyable," the frontman expresses. "Playing music with my friends every day, there's nothing better than that for me. I'm just learning to appreciate how lucky we are, and what a crazy experience we've gotten to have. Part of that is remembering that it's not the kind of thing that's going to last forever, and you just have to always be grateful for the opportunities that you get. That's something that I've never really been good at keeping in mind: how great this is, and to be thankful for it."
'DVP'
"Being on the road you learn a lot about personal dynamics and sacrifice."
— Stefan Babcock
Revelling in every moment they get to spend doing what they do, the group are ever conscious of their limitations. "Being on the road you learn a lot about personal dynamics and sacrifice. You're always in a van together. You sleep on floors, or when you're lucky, you get to share a bed with somebody. You eat together. You just do everything together. We definitely learned quickly on in our touring career that we couldn't just always be tormenting each other as we do when we're at home because it's fun. We're all responsible for lifting each other up when things look bleak, and keeping each other in check when things look good."
With their debut album still much celebrated, and its much hyped follow-up soon to follow, things certainly look good for the Toronto quartet. "We're really proud of the first record, but the band was sort of evolving whilst we wrote it," Stefan explains. "A lot of the first record was us trying to figure out what kind of band we are, and what kind of band we want to be. When we started the band, really it was three guys playing my songs exactly as I intended them, and I was writing softer, folkier stuff. But I think the guys' personalities began to shine through. The more we played together, the less it was my band, and the more it was the four of us. So we gradually started getting heavier."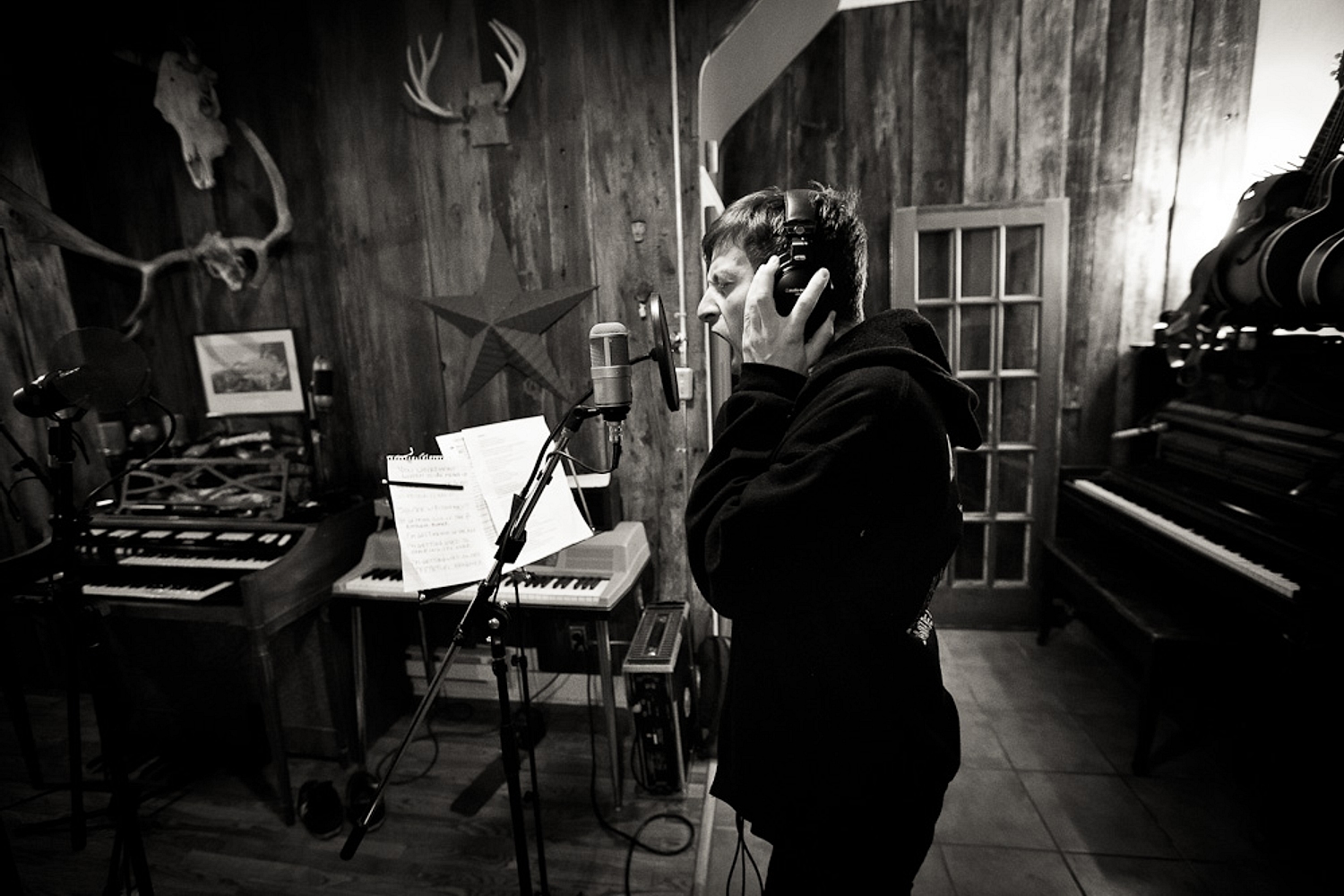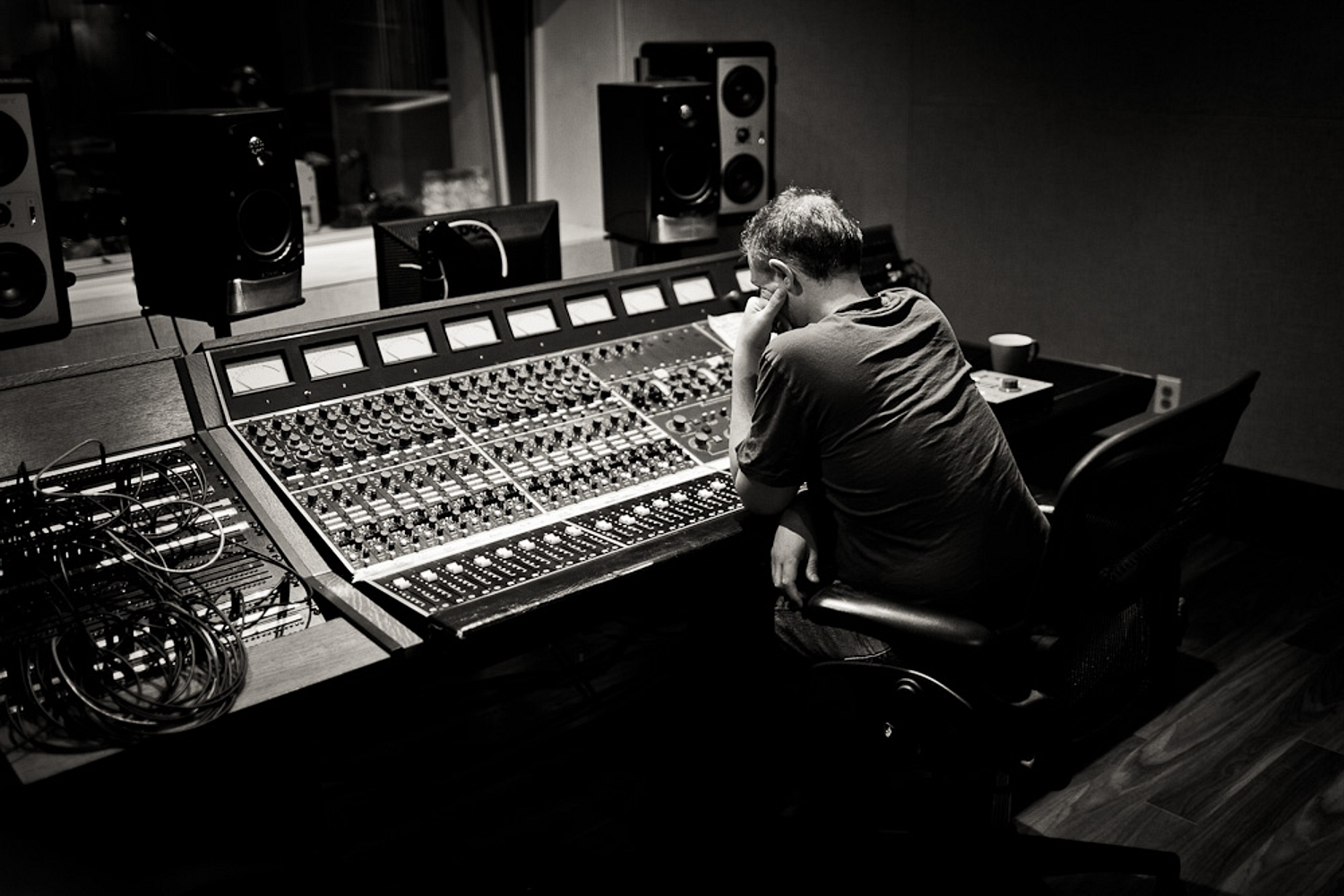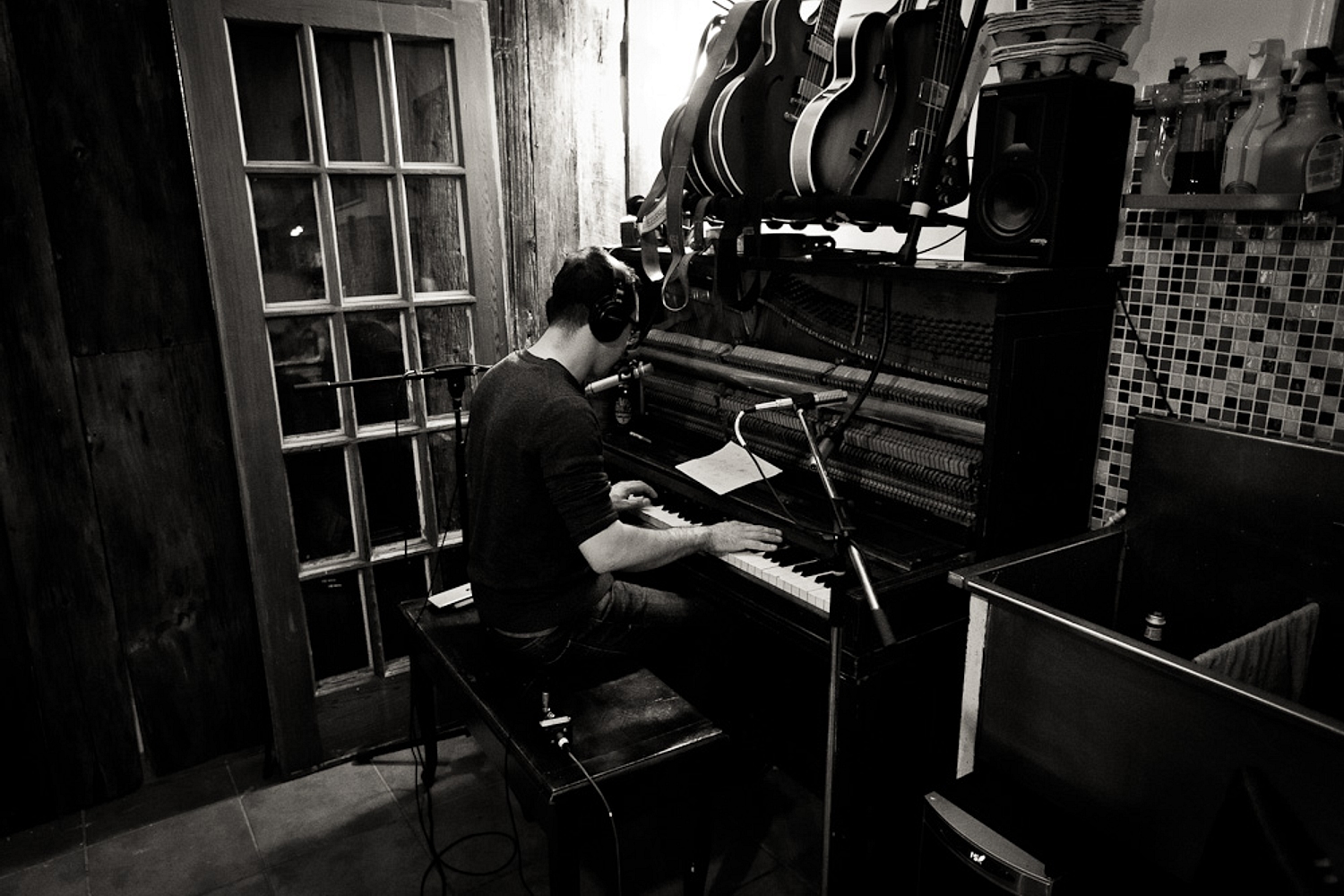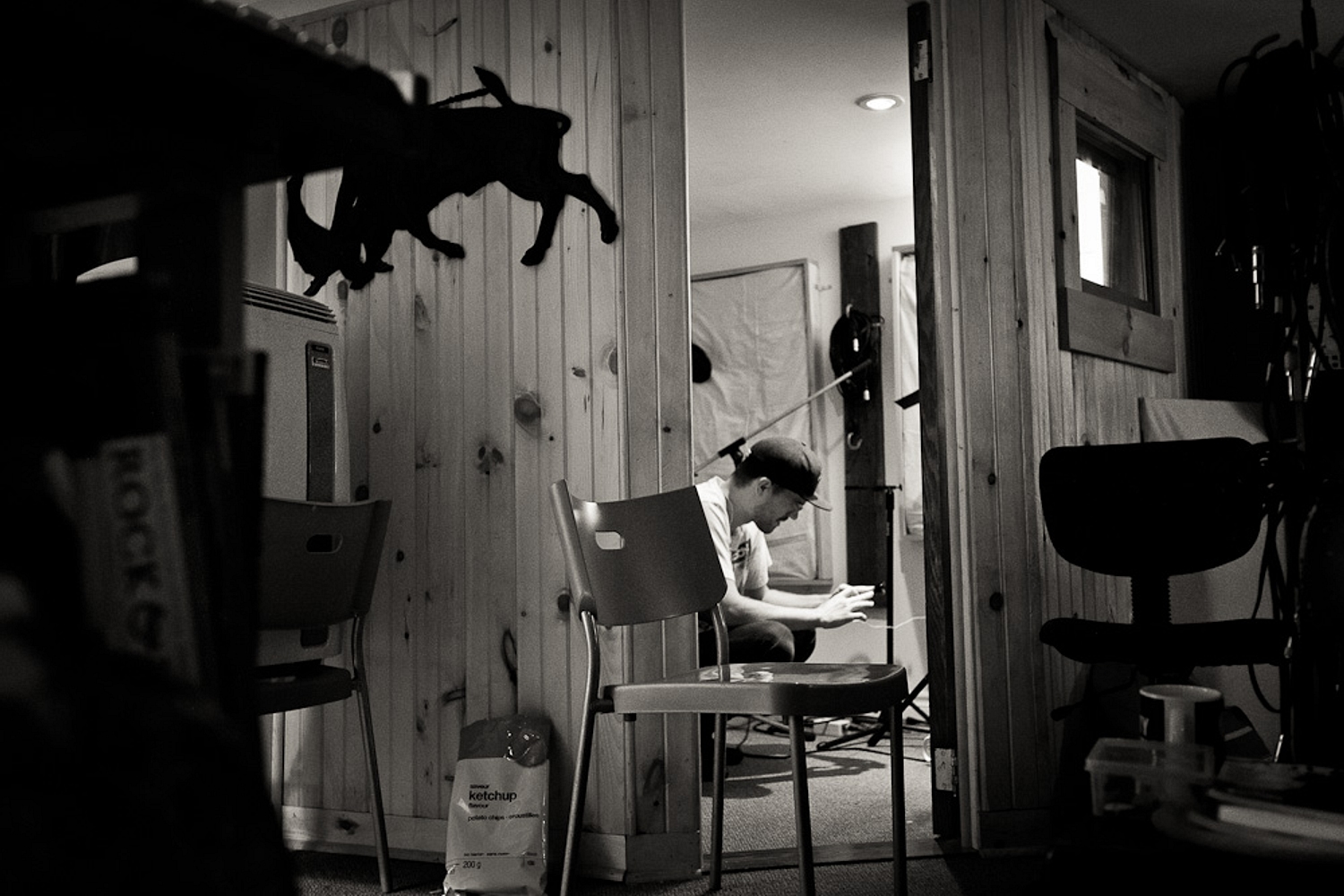 "We're really focused on capturing the heaviness and energy of the live show in the recording."
— Stefan Babcock
"It's so much more fun to play in a loud, rowdy band than it is to play in a quiet band with an acoustic guitar," the frontman enthuses. "I've done a little bit of both, and the quiet, acoustic thing is nice, but there's something so special about playing super rowdy music with gang vocals and stuff that just makes for a really fun live experience. We're really focused on capturing the heaviness and energy of the live show in the recording. That's always been a goal for us." Having spent so long on the road, live energy is something that comes to PUP as second nature.
"We spent two years playing shows together every single night, so going in to make this record we felt like a tighter unit," Stefan describes. "We were way more confident in what we wanted to do. We played together better, and knew where everybody in the band stood on what their vision for the record was, and could mould that vision together." With their sense of self tightly honed, PUP set about making an album that would live up to the high bar they set themselves. "We have low expectations of what people will think of our band, but we have very high personal expectations of ourselves. The goal was just to go in and make the best record that we were capable of making."
After so long on tour, time in the studio we a much-welcomed reprieve. "The last record we recorded in Montreal. We rented a really shitty one bedroom apartment that we all lived in whilst we were doing it. We did it in the middle of the winter, which is really cold. It was a little bit miserable. With this one, we'd been on the road for so long, pretty much for two years straight, and it was kind of a chance for us to be at home and sleep in our beds and give ourselves a mental break from being away from home, and seeing if we could draw inspiration from the place that we live."
PUP's new album, 'The Dream Is Over' is due later this year.
Read More