Interview
PUP: Dead Funny
The Toronto punks return with third album 'Morbid Stuff', a record that laughs and rages in the face of death and despair with bags of wit, humour and defiance.
"Uuuuh…can I interject for a second?" announces PUP frontman Stefan Babcock sheepishly, half way through a call with DIY and his three bandmates. "I feel like now is a good opportunity to say this. So two or three minutes ago, I had my earbuds in on this call and was walking down the street, and it's really icy. Luckily I had my phone on mute, and I swear I just fell flat on my face and yelled 'OH FUCK' and a lot of strangers were just looking at me and laughing, and somebody was giving a really serious answer so I just didn't say anything…" The trio on the other end of the call erupt into hysterical laughter.
As the singer takes his tumble, guitarist Steve Sladkowski is talking about the privilege of being in a band, and how the Toronto-based four-piece try, above all else, to keep perspective of their achievements. It's an oddly pertinent - as well as stomach-achingly funny - moment in the middle of a conversation about third album 'Morbid Stuff', a record that dives deep into death, despair and hopelessness, all while maintaining a wicked grin on its face, safe in the knowledge that, well, it could always be worse. "My pride is bruised a little bit," Stefan chuckles of his You've Been Framed-worthy slip, "but my body is fine."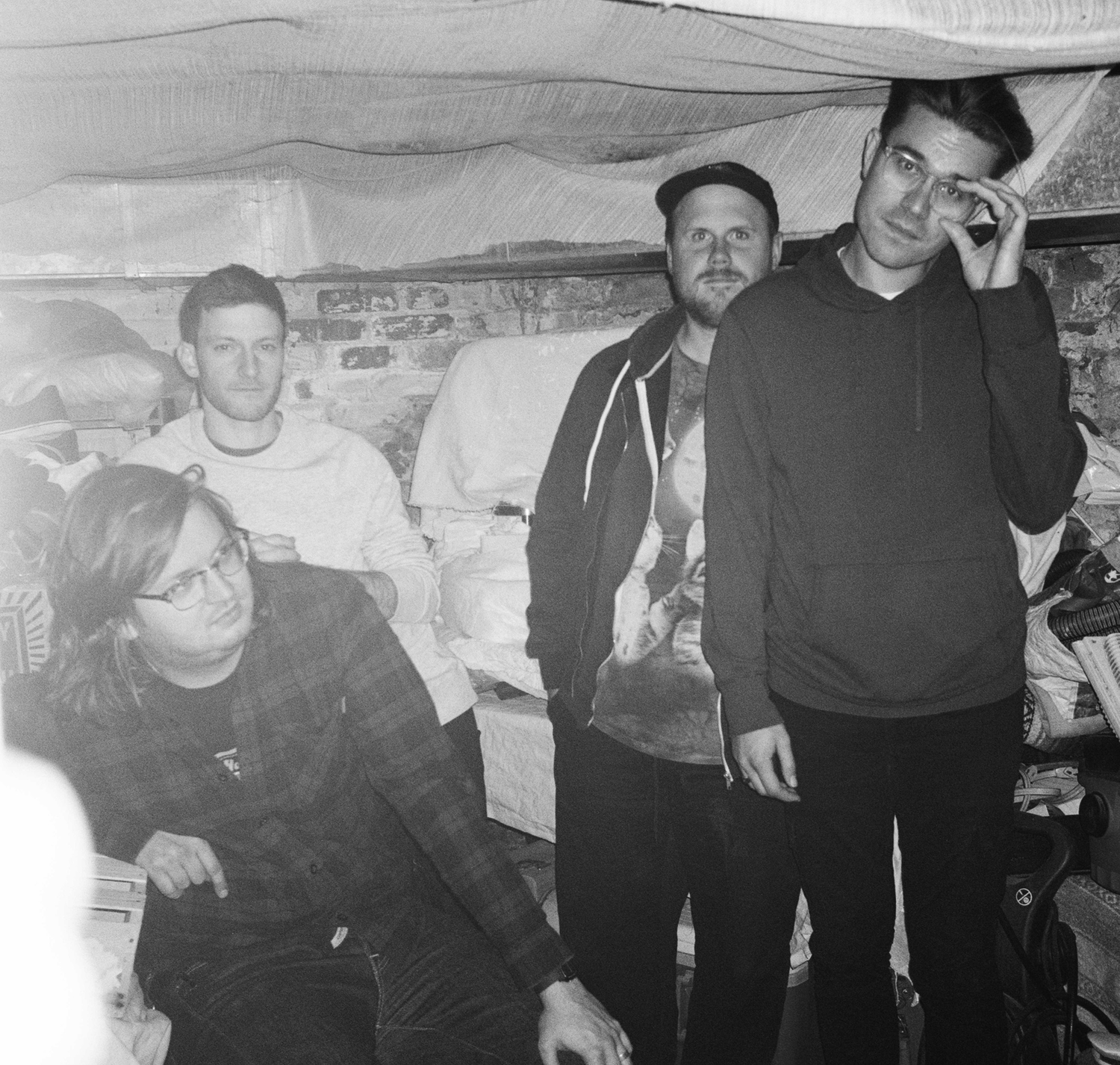 "Us taking ourselves seriously just gets in the way of working hard and creating things that are fun and interesting."
— Steve Sladkowski
PUP's first two albums, a self-titled effort from 2014 and 2016's follow-up 'The Dream Is Over', fought passionately against defeatism, always clawing back some form of hope from the mire and transmitting it via sunny, forceful punk riffs and Stefan's howled vocals. All this is taken to the red line on 'Morbid Stuff', a record that far from scraps the PUP rulebook, but adds new textures and a greater intensity to their mission statement. It hits the hardest out of anything they've released so far. Its subject matter comes in to focus immediately on the opening title track. "I was bored as fuck, sitting around thinking about all this morbid stuff," Stefan spits. "Like if anyone I've slept with is dead and I got stuck on death and dying and obsessive thoughts that won't let up." Across the record these thoughts come back time and time again. For anyone in their late 20s, it's a common conversation to have with yourself; if 'The Dream Is Over' pondered the end of an idealistic teenage vision of the future, then 'Morbid Stuff' sifts through the wreckage and finds all the hope it can claw at.
"I think that's part of growing up and becoming more mature," the frontman reflects, "realising that it's just not gonna fucking work out. It's just not going to. Being able to let go, for better or worse, makes it become a bit easier with each passing year."
Despite this, and despite the fact that - in its final form - their music sounds fluid and instinctive, making a PUP record is always a bit of a slog, they tell us. "I can say that there's literally nothing that comes easy in this band," Stefan laughs. "Whether it's writing music, touring, making videos or anything, everything's a struggle. I think that's part of the pressure that we put on ourselves, and the drive that we all have to not repeat ourselves musically, and to keep things interesting. Everything we do, we have to feel like we give it our best."
"I can say that there's literally nothing that comes easy in this band."
— Stefan Babcock
Unlike many other bands, though, these recurring frictions are dealt with via time, space, and, above all, humour. The opening track from 'The Dream Is Over', which reflected on the four-piece getting just a little too close to each other, was called 'If This Tour Doesn't Kill You, I Will'. A highlight of 'Morbid Stuff' that reflects on paranoia and confusion, meanwhile, is titled 'Bloody Mary, Kate and Ashley', and, as if laughing at their own misfortune, the album's pummelling, heavy-as-fuck centrepiece is given the name 'Full Blown Meltdown'. There's also an option on the band's website to purchase 'The PUP Morbid Stuff Annihilation Preparedness Kit', which includes custom plasters, a waterproof container, a multi-tool penknife-like cutlery bonanza and, in an extremely limited version, a full-sized inflatable boat. PUP know that rather than getting too downbeat, sometimes it's better just to come out cackling.
"[Humour is] definitely a tool to cope with how shitty this world that we all live in can be," agrees Stefan. "I think the other records definitely had that element of humour as well - self-deprecating, tongue-in-cheek stuff - but this one it was just brought to the surface a bit more. I think part of that is the fact that we're tackling so many negative emotions, and things about the world that suck, and you kinda have to approach that stuff with a little bit of humour otherwise everything's just completely hopeless.
"We do take this band really seriously and we try really hard at everything that we do, but we don't take ourselves that seriously, and for the most part, even though we can all be bummers, we're pretty fun-loving individuals I think."
"Yeah…we're all shitheads, just screwing around," drummer Zac Mykula affirms. "We all have our issues, and we deal with them in different ways."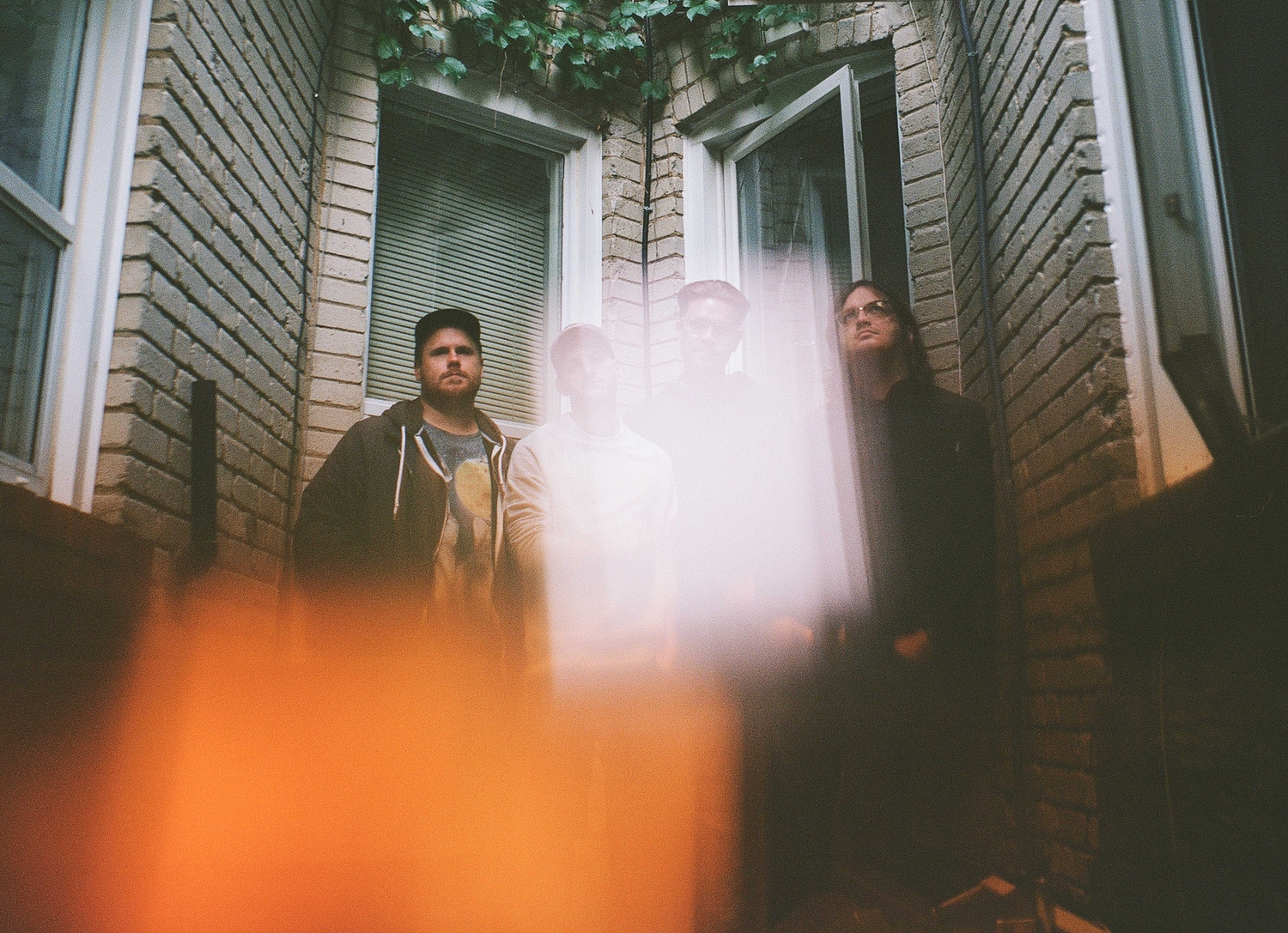 "I think that's part of growing up and becoming more mature, realising that it's just not gonna fucking work out."
— Stefan Babcock
This affable quality shines through most clearly in their music videos. In the past, they've created a choose-your-own-adventure-style clip for 'Old Wounds', paid tribute to a literal puppy in the 'Sleep In The Heat' video, and embraced VR for their 'Kids' visual. Their finest hour, though, comes in the video for 'Free At Last'. In advance of the song's release, the band shared the lyrics and chords to the song online and asked fans to pen their own cover of the track, having never heard the original. What materialises is a fantastic clip comprising no less than 253 versions of the song, including cameos from Calpurnia and Stranger Things star Finn Wolfhard (who's no stranger to a PUP video or three) and Charly Bliss vocalist Eva Hendricks. It's brilliantly absurd.
"Every single submission was fucking ridiculous," Stefan laughs of the process of compiling the video. "Nothing was out of bounds for that one. We have some naked Swiss dudes in the video… People are insane. I always thought that the four of us were weirdos, and it turns out we might be fairly fuckin' normal in comparison to some of our fans."
Indeed, there's quite a community that's formed around PUP, and they come together in a melee of sweaty bodies with wicked grins on their faces at the band's notoriously raucous gigs, all there to take a few hours out of the shit going on in their heads. But, despite the love that clearly exists for them, the quartet are still just taking it in their stride.
"At the end of the day, we're not like neuroscientists…" Steve reflects. "I think it's important to remember that being in a band, and doing well, is a privilege. Not that I'm trying to diminish it, but [artists should] keep being real people and not get an inflated idea of the work that you're doing, and keep the focus on actually doing the work. That's what's important. Us taking ourselves seriously just gets in the way of working hard and creating things that are fun and interesting."
"We're not saving lives, and no-one's dying because we didn't do a good job," Stefan is quick to agree, "so who the fuck cares?"
'Morbid Stuff' is out now via Little Dipper/Rise.
Read More