renforshort: "It's your duty to be honest"
On debut album 'dear amelia', the grungy singer-songwriter delves into the dark parts of life, love and her inner world with more vulnerability and focus than ever.
Lauren Isenberg is sitting in her brother's bedroom in Toronto. Rubbing sleep out of her eyes and wearing a homey 'Leafs Forever' sweater in honour of her hometown hockey team Toronto Maple Leafs, you wouldn't know that ren – under her renforshort moniker – has just released her debut album into the world.
"I drove downtown to see my billboards," she grins. She's talking about the billboards celebrating the record, which have gone up everywhere, from the middle of Times Square to Toronto city centre. It feels apt to mark the occasion this way – ren has been putting out music for over two years, mostly during the pandemic, and releasing her first album now feels like an important milestone. "It's cool to see my work live in the world," she smiles. "I haven't really put out a project in a time when things were 'normal', even though of course they still aren't."
Achieving resonance over the past two years with a litany of grungy confessionals on EPs 'Teenage Angst' and 'Off Saint Dominique', ren has developed a more fully realised artistic point of reference with 'dear amelia'. Chronicling the inner tensions and, eventually, the total disintegration of a young woman's mind, the album draws influences from alt and pop rock, tied together with a strong sense of ren's own self-awareness and conviction. It is disarmingly detailed and honest, exploring themes like toxic relationships, mental illness and even suicide.
"For me, it's an outlet. It's about catharsis," ren explains. "I don't really think of my songs as being 'out in the world' in that sense. It's me at my most vulnerable state. Whoever listens will listen, and whoever resonates will resonate. That's all I can do with this body of work."
"Like, do you think Van Gogh was sugarcoating shit?" she continues. "It's your duty to be honest – that's how you get the best art."
"As a super fan of certain artists myself, I know what it means for someone's music to save your life."
Whilst ren insists on honesty driving her music, writing songs actually makes her more honest as well, allowing her to let out her innermost feelings. "I don't really talk about my feelings with other people," she reflects. "I'm not someone who will sit and talk about how traumatised I am by this thing that happened in my life." But through the process of making music - of harnessing her thoughts and feelings to pour into her songwriting - ren has felt moved to open up, both to others and herself. "We'll sit in a session and someone will go, 'How's everyone feeling?'. That starts a conversation, and it will be the most that I'll talk in a while. I feel like I've done a lot of opening up on this project."
Indeed, wanting to open up but not knowing how is the inspiration behind 'Amelia', the fictionalised person to whom the album is dedicated. "You can make Amelia anyone," she explains. "To me, she's a part of myself. I'm talking to her on the album from a place where I've bottled up my emotions so much that I've reached an inevitable breaking point."
ren knows this will strike a chord in others. "It happens to a lot of people. This character of 'Amelia' is kind of symbolic of that. At the end of the album, you lose her because you've put her under so much pressure that she can't take it anymore." "Amelia, it's been not long since you've been gone," she mourns on the namesake final track. "I felt like I was driving everyone crazy / 'Cause my brain didn't work like it should / And I didn't wanna check into rehab / It's all good."
It's an unsettling note for the album to close on, for its titular character to crack under it all and disappear. "It's a reminder to take care of yourself and not be scared of opening up," ren emphasises. "It's hard for me too, but it's the right thing to do for yourself."
Baring her soul this much shows and the record takes the listener to some difficult places. At times, it feels like reading ren's diary and listening to her inner voice. Take opener 'i miss myself', where ren sings of losing her identity to the chaos of a relationship. "All the tears I cried for you made me forget a part of who I used to be / I used to love, I used to care for me so much."
When it comes to interrogating power imbalances in relationship dynamics, she also doesn't shy away. On 'hate the way you love me', she sings of a boyfriend who is nice to everyone but her – a chilling and confusing experience that many will know all too well: "You talk so respectfully and everyone loves you / Behind closed doors you're not nice anymore." On 'i thot you were cool', she sings: "Why does it feel like the only thing I can do is give my body to you? / Call me a bitch, call me a prude."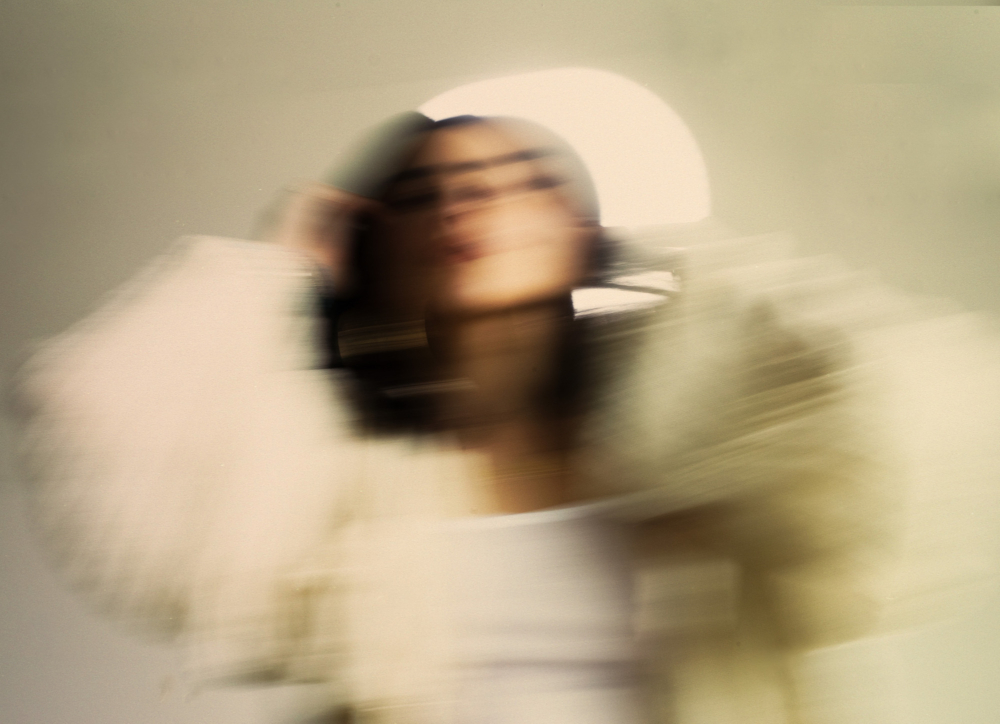 "What artist are you if you're following trends? I understand trying to appeal to people, but people like you because of the music you make."
ren explains that the album "flows like a story". Notwithstanding the heaviness of 'I miss myself', 'hate the way you love me' and 'I thot you were cool' in the first half, she introduces the album as "starting off light". "It builds up to 'Julian, king of manhattan' which is the happiest song on the project," she reveals.
The song is a love letter to The Strokes' frontman Julian Casablancas, one of ren's all-time favourite musicians and the object of her fantastical affection on the track. "It's such a naive song, me being like 'I'm best friends with Julian Casablancas!'" She notes. "But it also has a sad tone, where you can see I've pulled myself into this delusional world because my regular life is a mess. The song is kind of the halfway point where the story starts falling over."
The second half of the album arc goes low. "With each track, it's getting worse, it's getting worse, it's getting worse. You go from songs about surface-level relationship troubles like, 'Ouch, they hurt my feelings', to 'I just want somebody to tell me that I'm OK because I don't know if I am. I don't know anything about myself anymore.'"
Playing in the infinite space in and around alt, pop and rock, ren is conscious of conversations around labelling her sound. Performing and working with artists like Yungblud and Machine Gun Kelly makes such conversations even more convoluted. "People will suggest to me, 'You should do pop punk!'" ren shares with a hint of jadedness. "I'm like, 'No, I shouldn't. I've never had any connections to pop punk. I wouldn't do it well, so why would I do it?'
"It's weird seeing music move behind trends like fashion or what's 'coming back'," she continues. "Like how artists are switching their genres to meet the resurgence of 90s/00s fashion. No! What artist are you if you're following trends? I understand trying to appeal to people, but people like you because of the music you make. That's my only pet peeve."
Determined to defy genre and follow feeling over labels, ren surprises with a track embedded on the album's second half - 'let you down', a slow and melancholic ballad with none other than English indie-folk artist Jake Bugg. It's not the most intuitive of genre pairings, but the collaboration is one of the most meaningful to ren. "I am a massive Jake Bugg fan – he is an artist I discovered myself and not through my parents. I deliberately didn't write a second verse on this song, sort of manifesting that it would be for Jake, but thinking there was no way it would ever happen. Then one day my manager sent me an update, and I played it out loud in the car. I heard Jake Bugg's voice and started bawling my eyes out."
ren's heart-on-sleeve honesty in her music has drawn fans with similar emotional wavelengths; young people wanting to feel their feelings vindicated in music. "It's weird knowing I have these people who just, like, care about me?" ren considers. "We don't necessarily know each other, but they care about me and I care about them. It's a very cool, interesting relationship. A lot of them are my age and I feel like we could be friends."
"As much as they like to say 'You saved my life', they've done the same for me," ren decides. "As a super fan of certain artists myself, I know what it means for someone's music to save your life."

'dear amelia' is out now via Interscope.
Read More