A series of promising, formative singles and EPs has led Our Girl to their debut album 'Stranger Today' - they talk us through the record in all its wonderful weirdness.
Since forming in Brighton four years ago, Our Girl have been whizzing their way through all the usual experiences that can be expected from a band on the rise. This year so far alone the trio - made up of singer and guitarist Soph Nathan, drummer Lauren Wilson and bassist Josh Tyler - have headed out to Texas for a busy week of shows at SXSW, played a fifteen date run on the DIY Class of 2018 tour alongside Pale Waves and Bloxx, bagged a supporting slot on tour with The Magic Gang and started making their way around the international festival circuit.
But for a band that had, as Soph explains, "only ever imagined playing live when writing", getting together to tick that all-important debut album off their list proved a little trickier at first than they might have hoped.
"When we first started talking about it, I was so not ready," Soph says, thinking back to the beginning of the process. "At the time I was like 'but we can't do a record! What are we gonna do with it!'"
Getting some time in their busy schedules to head to the residential Eve Studios in Stockport alongside producer Bill Ryder-Jones for a week late last year proved the key to getting the record done. "Sometimes you can get caught up in your own head and your own thoughts and worrying about little details, like 'Oh I don't know, is this right?!'" Lauren explains on working with Bill who, as well as being a successful solo artist and former member of The Coral, has also produced records for the likes of Hooton Tennis Club and The Wytches. "…and then he would just crack a joke or say something really lovely and then we'd just be like 'OK!'"
An old country house-turned-studio, the space gave the band the uninterrupted and immersive experience needed to bring the record to life. Crucially, it also allowed them to build layers and experimental elements into their sound without the limitations that can come from only being three bodies on a stage.
The result of that week was 'Stranger Today', an album that acts as a celebration of love and friendship, made by three real-life best friends who care meticulously about every detail of their music and often finish off each others sentences in conversation.
"We could just grow extra hands!" jokes Soph, when asked about overcoming the challenges of translating their new multi-layered soundscapes from the studio to the stage. "Sprout two more arms each!" suggests Lauren.
It's an ambitious idea, but then again, this is an ambitious band. To celebrate the release of the record, we asked Our Girl to pick a selection of their favourite tracks on the album and tell us the story behind each song.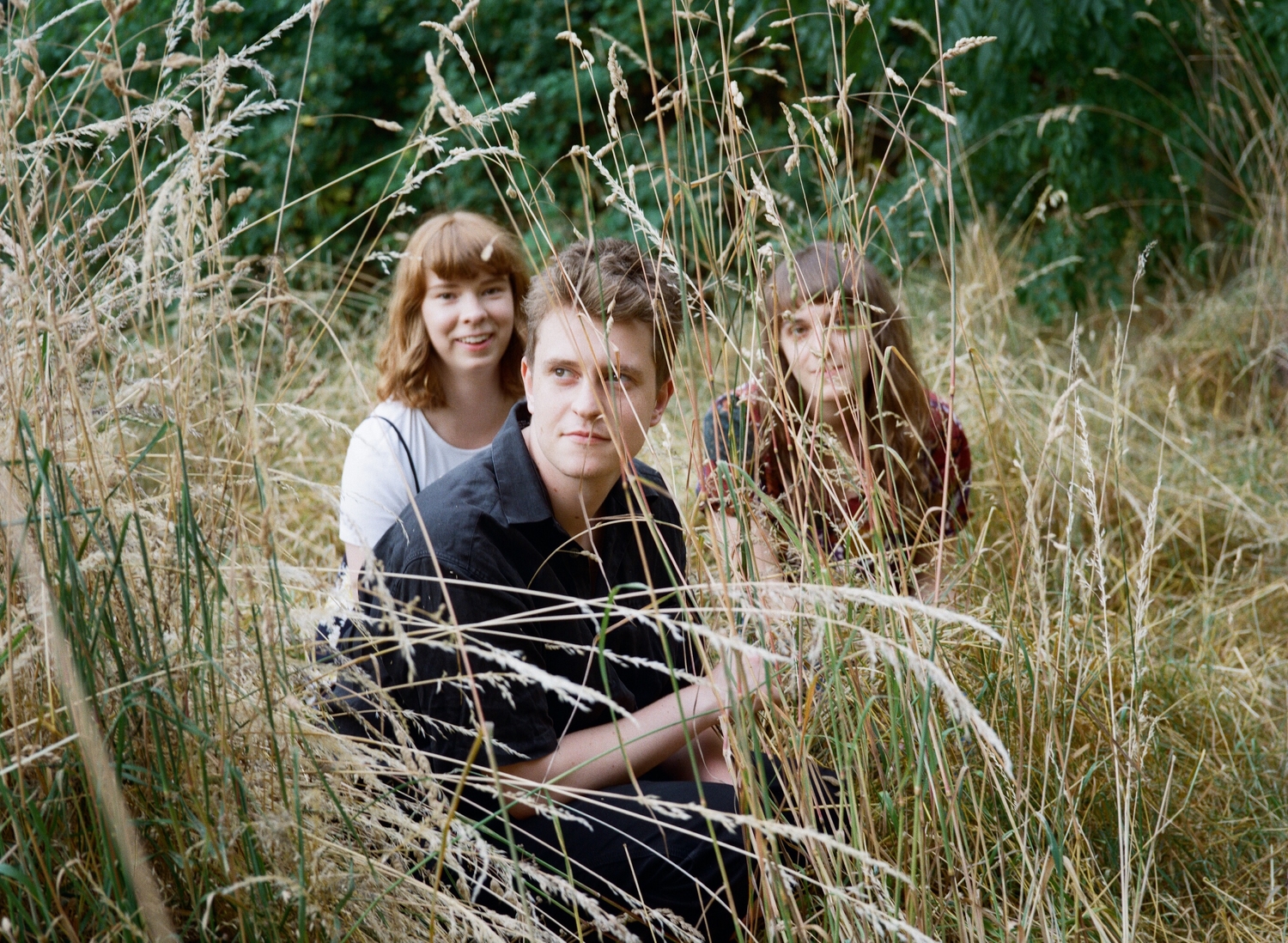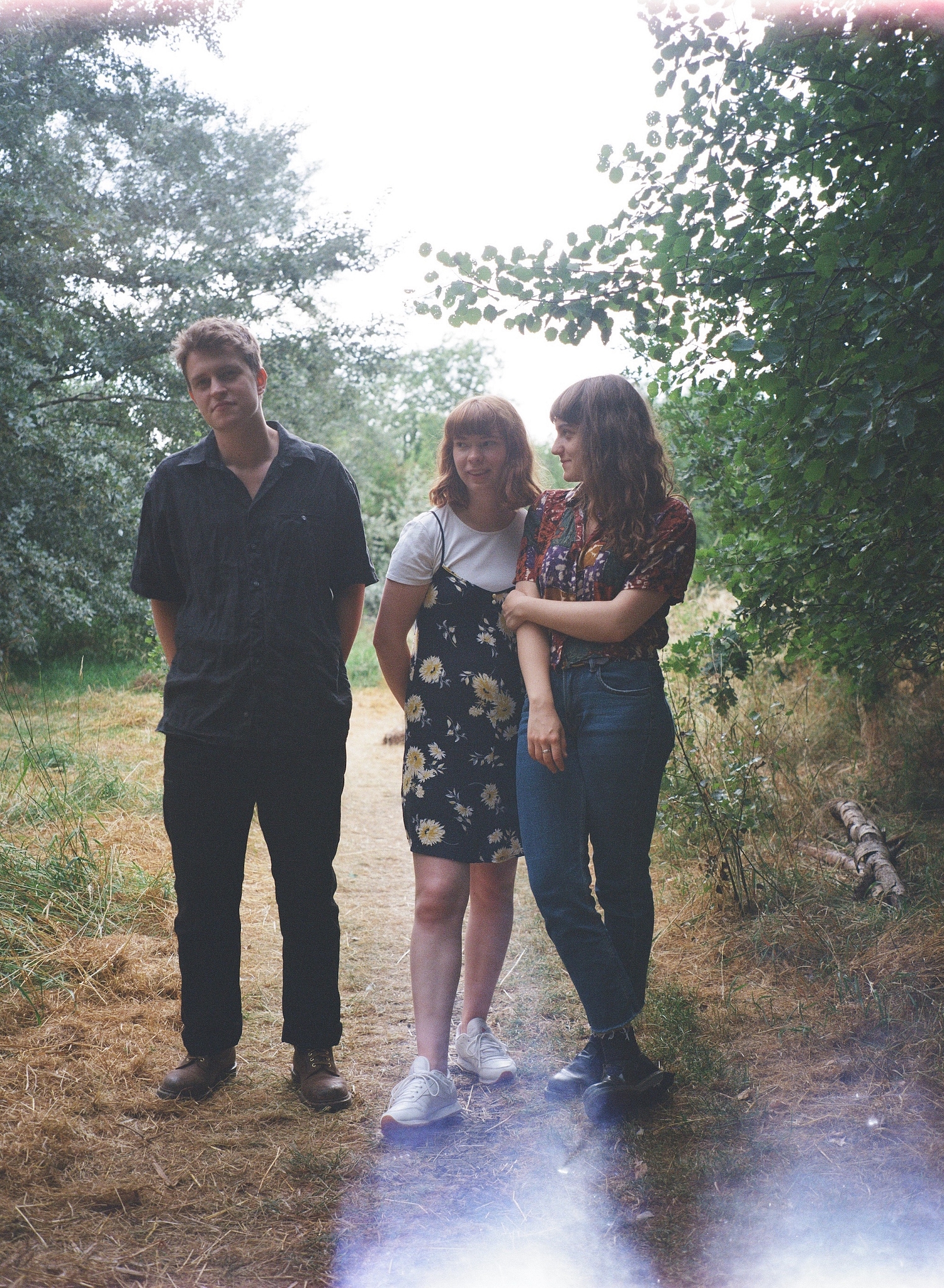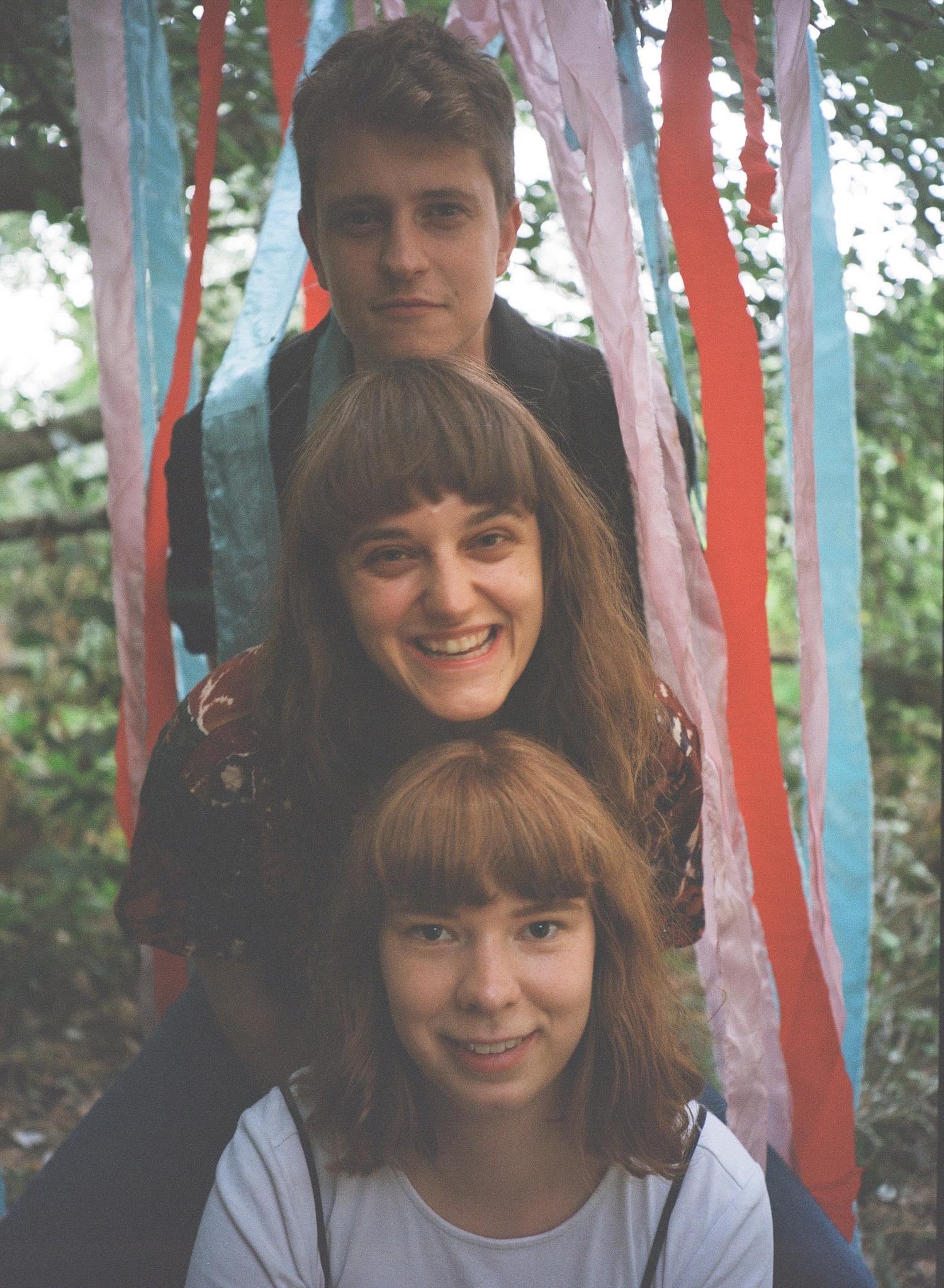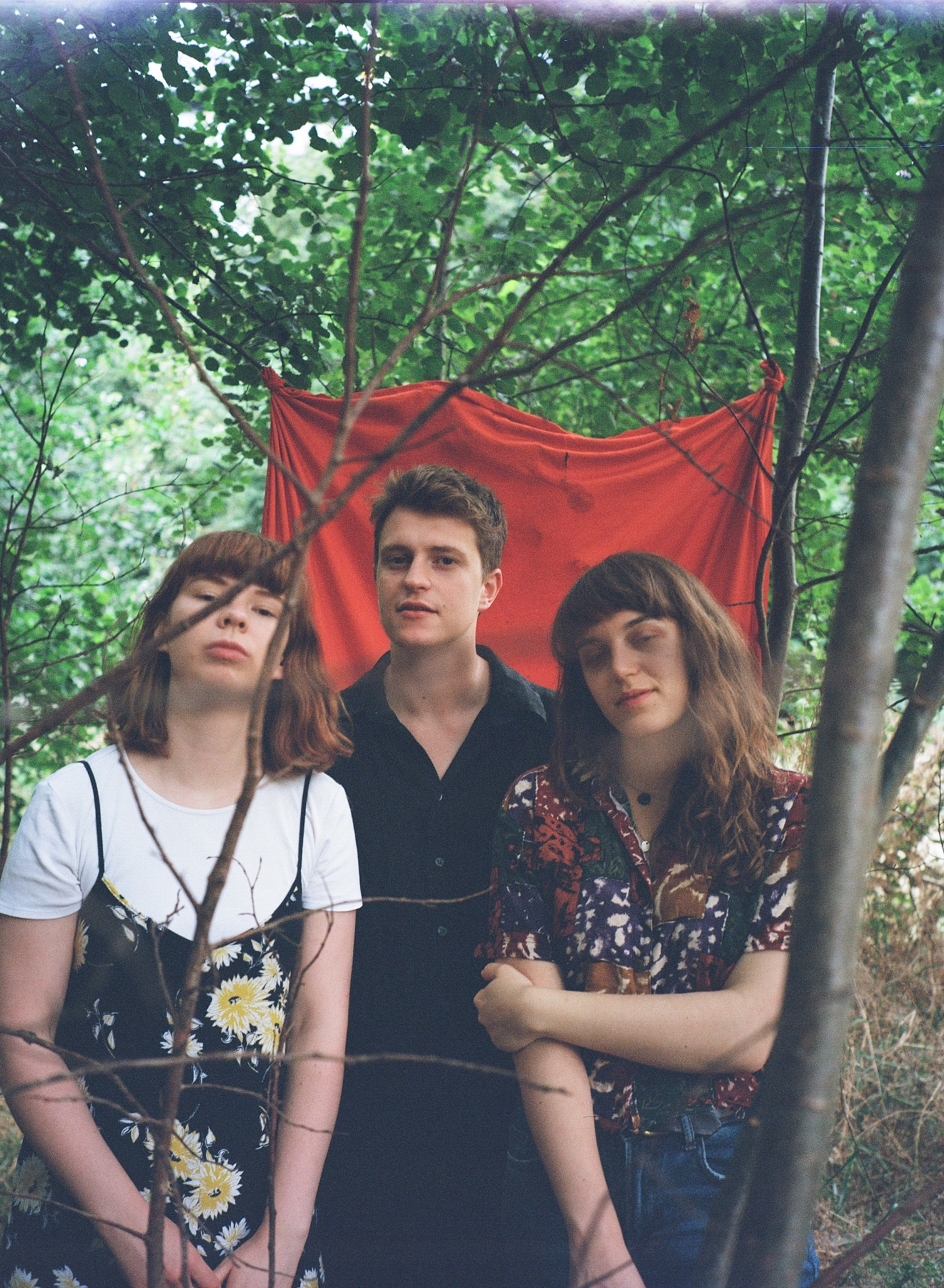 'Our Girl'
Lauren Wilson, drums: That song is the reason why I'm in Our Girl. I fell in love with it. It's the first song that we worked on together as a three, it's the first single of the album and first track on the album because of that. It just sort of felt like the right way to do it. Our theme tune. The Our Girl national anthem!
'I Really Like It'
Soph Nathan, guitar/vocals: I'd say 'I Really Like It' is a love song. 100%. I haven't written many songs like that. It happened very naturally and I think I almost needed that to happen. Thinking about how to present it to people was more difficult though, because even though it's a happy song, it's still personal.
Lauren: That's what I love about your songs though, that you don't filter it! That song in particular whenever we play it, people love singing it and I think it really resonates with people because most people have had that feeling of like 'wow, this emotion is so overwhelming and amazing and beautiful and mad'. I get it, I didn't write those words but I feel those words as well.
'Level'
Soph: I was just thinking nice things when we recorded 'Level', which is a song that means a lot to us. We've been playing it since the beginning and we've had it since the beginning of the band. Before we recorded it, Bill basically told us it was his favourite song on the record and gave us a little pep talk, telling us that what he thought we were doing was important and it was just really nice.
Lauren: What he did was really important to remind us to be in the moment and - it's really cheesy but - you only do your debut album once. For you it's really important and it's gonna become really important maybe for other people too so that was really nice, to pause in the process. We just needed some confident words.
Soph: It also felt really nice to be able to have a lyric from that song ('I told a stranger today / Sat cold on a level') as the title of the album; it's not an obvious lyric in there, which I think suits the record because there's a lot of talk about feeling weird about things and feeling strange.
'Sub Rosa'
Lauren: What I really found is how the atmosphere in the studio really captured it. It sounds like a late night conversation between two people who are figuring stuff out. Bill and I both did drum stuff even though there sounds like there's no drums on there. It was recorded in this really creepy room in the studio that was called the stone room, which had a natural reverb so if you clapped [the sound would] all bounce off.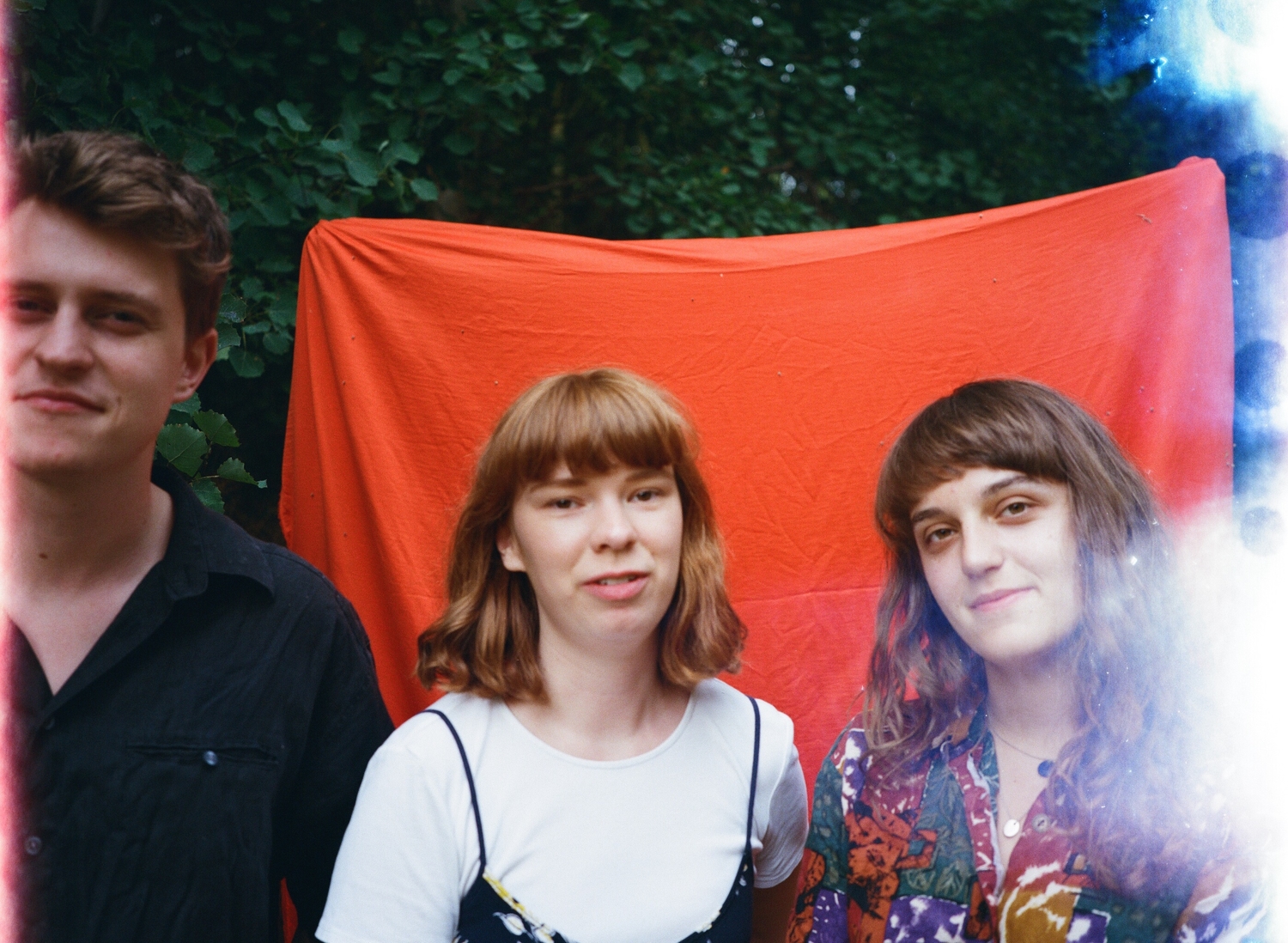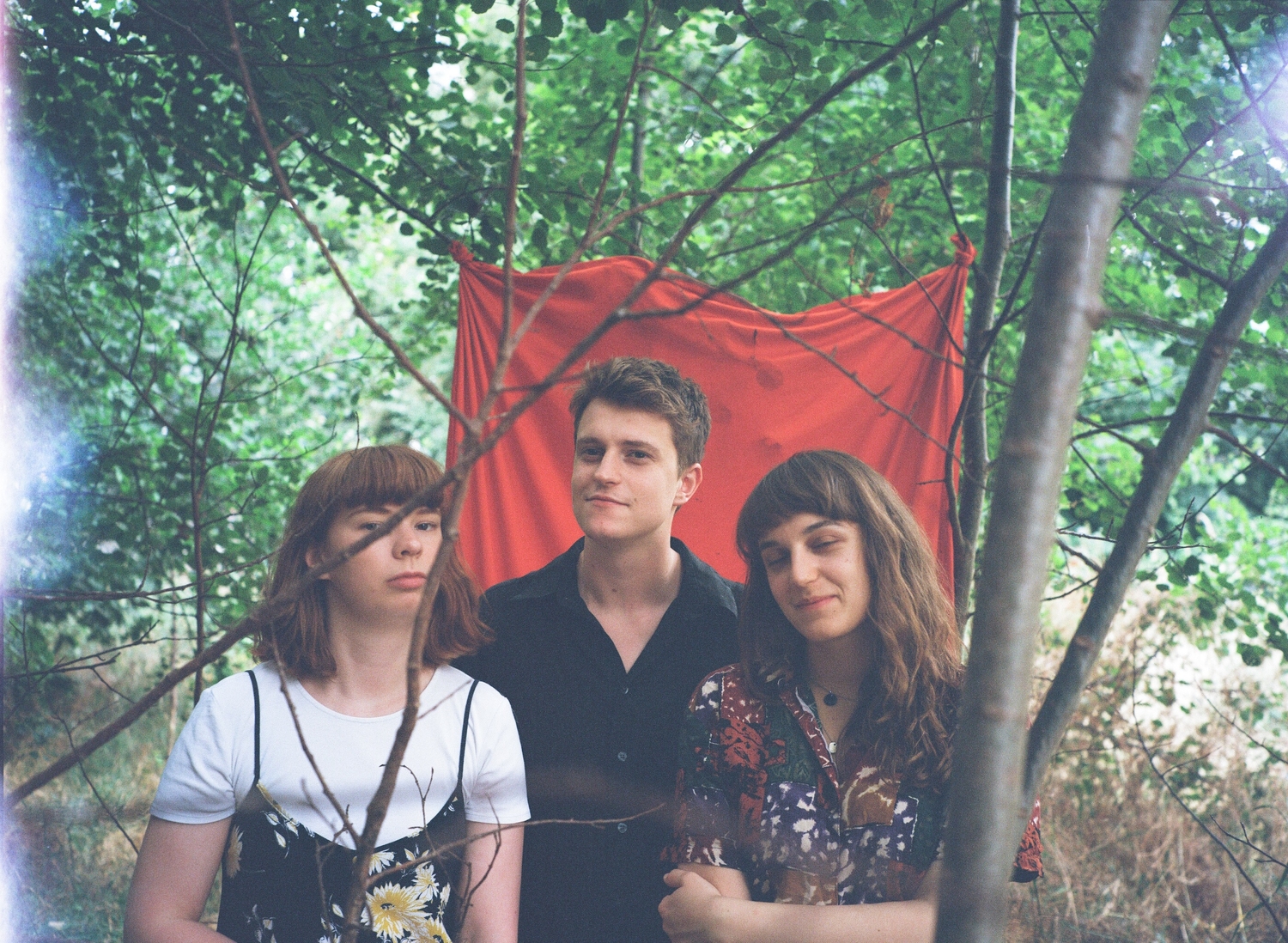 "There's a lot of talk about feeling weird about things and feeling strange."
— Soph Nathan
'I Wish It Was Sunday'
Soph: It's about that feeling of wanting a bit more. That line, I wrote when I was really busy and I was away a lot and I was in a new relationship and I just wanted to be with that person and soak that up.
'Heat'
Lauren: I was upstairs in the room above the guitar room trying to go to sleep when Soph was playing 'Heat' in the studio and she was getting a bit frustrated, because it is quite fiddly to play. I could tell there was some sort of problem or stropping going on downstairs, and then she'd start again and I'd be like 'come on girl, come on girl you've got this!'
Soph: That's so funny that you were up there doing that! It's fiddly but also I didn't want to overthink it because I wanted it to have that late-night feel. But in recording it, you are overthinking it because you're imaging how it's gonna be…
'Boring'
Lauren: We always imagined other layers that we wanted to do with this song but because there's only three of us live we couldn't. So when [we were] recording, it was really nice to have that opportunity to then play with those layers and test things out.
Soph: We've played it at the end of the set since forever and when we didn't it felt weird, so that's why it's on the end of the record. We knew we wanted to do a big raucous ending.
'Stranger Today' is out now via Cannibal Hymns.
Our Girl play a special album launch show tonight (20th August) at The Pickle Factory in London.
Read More
Featuring King Gizzard & The Lizard Wizard, IDLES, Tkay Maidza, Sleater-Kinney and more.