Sunshine People: Friendly Fires
When perma-party-starters Friendly Fires started to question themselves, the result nearly finished the trio off for good. Now, they're (finally!) back with a new album and a renewed sense of purpose.
It's 38 degrees outside – one of the hottest recorded days in London history – and Friendly Fires are sat on the patio of a cocktail bar in King's Cross. In theory, it's the perfect setting for a summit with the trio; from their first emergence at the end of the '00s, armed with a flurry of escapist party anthems and wild onstage dance moves, Ed Macfarlane, Jack Savidge and Edd Gibson always represented the musical equivalent of a mojito by the beach. Of course, we chuckle to ourselves as we head to the location, this lot have chosen a midday, sun-kissed bevvy. Will they bring the flower garlands or should we?
"I want to apologise before we start that we've just got back from Australia and I'm not sure how much sense we're going to make," Edd informs us, as we sit down to a table full of oat milk coffees and exhausted faces. The band, it turns out, have just been playing on the other side of the earth where it is, logic dictates, winter. While the UK has been attempting to style it out through a heatwave, the most heatwave-friendly band of them all have been playing a festival in the bitter six-degree cold. It's an upside down situation but, as it turns out, the band are probably used to those by now.
Though, with forthcoming, long-awaited third album 'Inflorescent' (released a solid eight years after 2011's 'Pala'), Friendly Fires have fully got their mojo back, for a while the group were dwelling more in the dark than in their customary bright positivity. "I had these stupid self doubts creeping into my mind. I remember thinking, oh god am I gonna be remembered as this dude who dances around the stage like an idiot?" Ed explains, now capable of looking back with a laugh. "And it took me a long time to realise that's actually probably one of the better parts of my personality! It took a while to realise that people like it when we put on a show that's really fun. But at that time, I just wasn't feeling… I wasn't feeling fun…"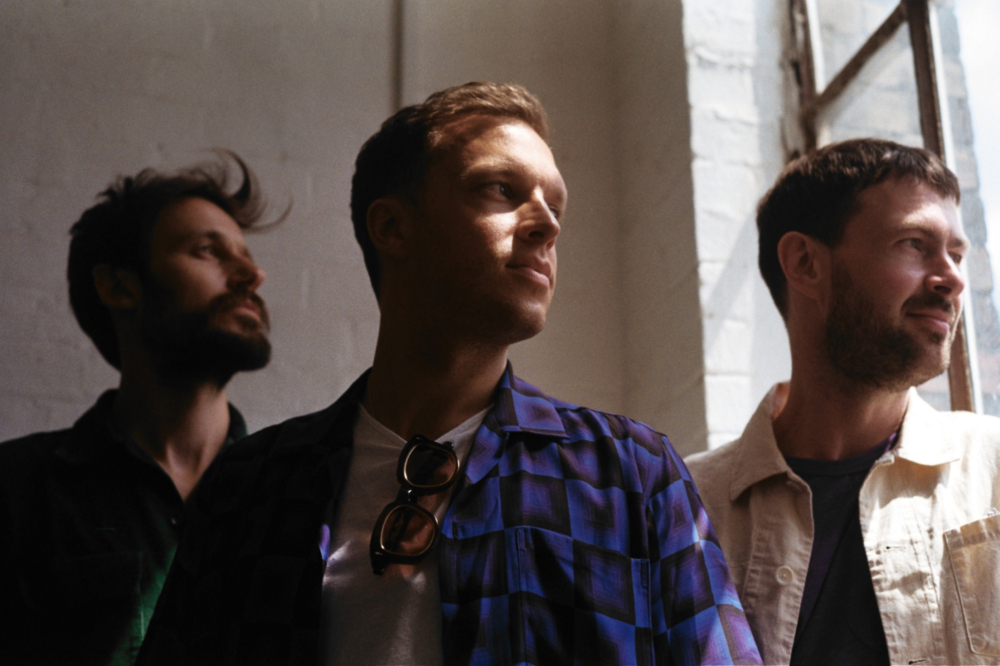 "I remember thinking, am I gonna be remembered as this dude who dances around the stage like an idiot?"
— Ed Macfarlane
When Friendly Fires finished the touring cycle for 'Pala' – an album that had hit the Top Ten, building on the success of their self-titled, Mercury-nominated debut and cementing their place as burgeoning national treasures – there was no big rift, no cancelled tour and nightmare finale but instead a niggling sense that they needed to do something different, something more. "For me, there was probably an annoying egotistical part of my personality that was like, I'm gonna do something highbrow now so I can show people there are other strings to my bow," concedes the frontman. "Looking back, that kind of cringes me out."
With this in mind, the band began working on new material that, at the time, they cited would be more psych-influenced, noodling and helmed by producer Andrew Weatherall. Yet, every time they would try to get a record together, something didn't sit quite right. "I think, on two separate occasions, we had four or five tracks that got almost to completion but we all knew they weren't something that we wanted to commit to touring for another two years," Edd explains. "There were parts that were good, but it clearly wasn't the right step and you can only muster that enthusiasm to get writing so many times before you have to admit that you're forcing it too much."
"There were repeated attempts at getting the lawnmower started, and each time it's a bit more like, oh well this isn't working," nods Jack, as Ed picks up: "There was definitely a moment when we came to terms with the fact that we might never write another record, which was pretty depressing." "I remember thinking, this is ridiculous because we've definitely got an audience and there's demand to see us and demand for a record. We should get something together and put it out and we'll get over this period of slight lack of inspiration by just doing something," Jack continues. "But that didn't happen."
Instead, the band went off to "their own separate worlds" for a while. Each was involved with musical side projects, the Ed(d)s collaborating with other artists and Jack DJing with Foals' Edwin Congreave under the moniker Deep Shit. But it was only when they realised that this slow separation was at the heart of their problems, that Friendly Fires began to merge together again. "Us meeting up every month in the studio and trying to give it a go just wasn't cutting it," says Ed. "Then your faces only remind one another of it not working as a band as opposed to a friendship," laughs Edd, with a grimace. "You have to stamp out that Pavlovian response to your friends…"
And so the trio decided to decamp back to the garage in St Albans where it had all began and, from there, emerged 'Inflorescent'.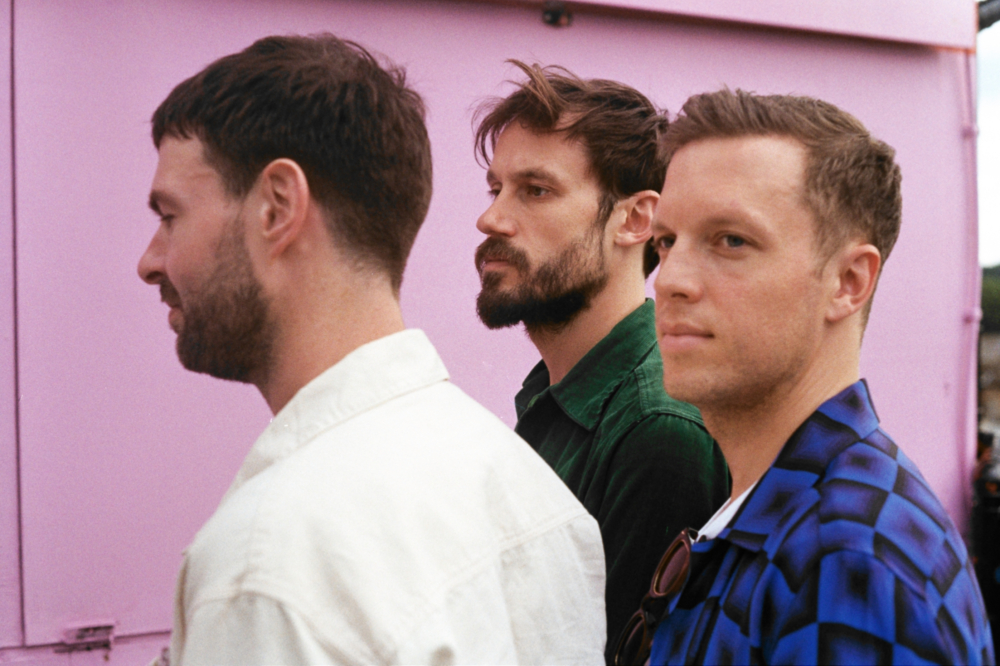 "I just wanna write music that has some sort of positive ripple effect."
— Ed Macfarlane
Though the record is perhaps a slightly more streamlined take on the ones that have come before, cutting straight to the hooks without the "density" of some of their previous work, the band's third is undoubtedly a pure, unashamed Friendly Fires record. Rather than re-entering the ring a wholly new, matured proposition as they'd originally intended, it's an album that revels in all the dichotomies that made them such an uncategorisable thing from the off – a band operating in the indie realm that made something more akin to dance music; a group who "could play Reading and then play Creamfields".
More than that, though, it's an album that has learned to embrace the power of positivity that's always propelled the band. Again, it's something they rediscovered by looking back. "I found myself revisiting a load of positive hardcore records that I used to listen to as a kid," enthuses Ed. "That's a key component of what we're about as a band; we want people to come to our gigs and be together, and celebrate an experience. Those songs weren't so much about changing the world around them, they were about changing the world within and changing yourself. In order for us to have a positive impact, it required me to get back into that mindset."
Re-entering the live ring at the end of last year with a big, celebratory Brixton Academy comeback show, it's clear that now – in a time of political turmoil and young, rightfully angry musicians reflecting that crisis – there's a need for bands like Friendly Fires, ones to provide temporary, glass-half-full respite, more than ever. And, from the carnival rhythms of first single 'Love Like Waves' (the first track they penned that really stuck) to the slinking boogie of 'Offline', to the glitchy tropical 'Almost Midnight', 'Inflorescent' is an album that lands in a blaze of sunshine and inimitable good vibes.
"I remember after the [Brixton] gig being in so much physical pain, just aching so much because I put so much into it," laughs the singer of his first forays back into Friendly Fires' trademark onstage boogie. "But I feel like there are people that wanna see that. It feels amazing to know the crowd are [still] on our side. I just wanna write music that has some sort of positive ripple effect."
'Inflorescent' is out on 16th August via Polydor.
Read More