Album Review
Friendly Fires - Inflorescent
3-5 Stars
Akin to gobbling an entire pack of Fruit Pastilles; colourful, maybe a little sickly, but you sure as hell want to experience it again.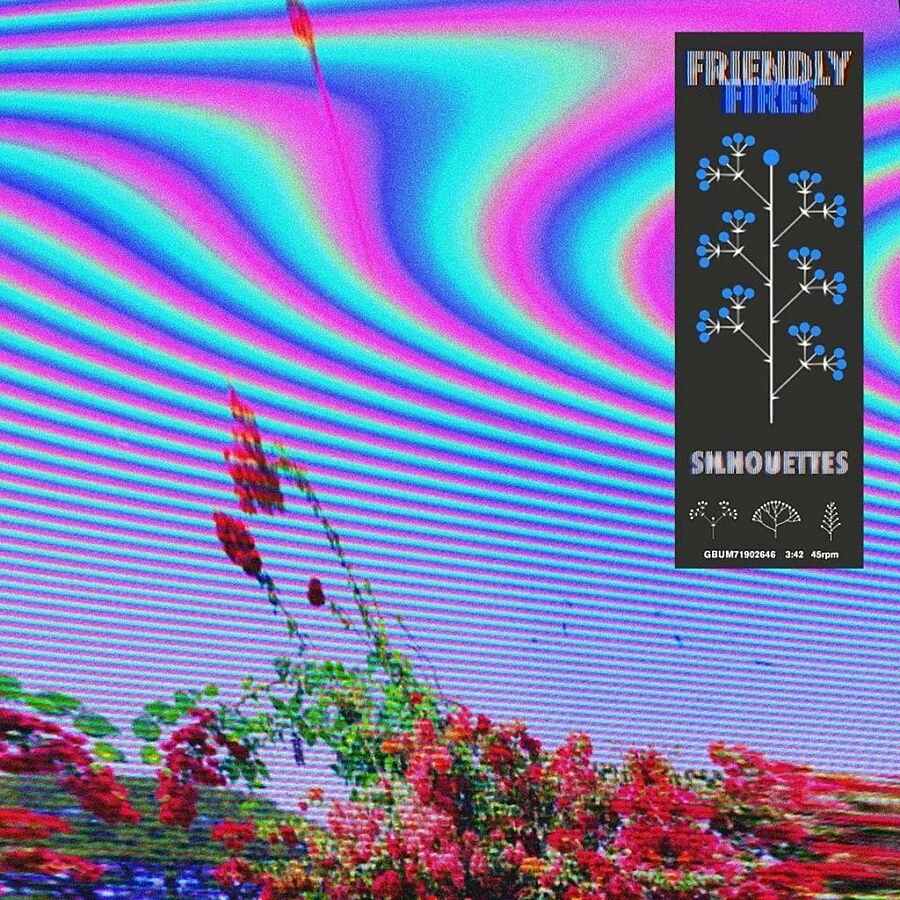 There was a time when Friendly Fires were one of the biggest bands around. You couldn't walk a yard without hearing the opening ghostly harmonies of 'Jump In The Pool' or see someone at a festival decked out in a Hawaiian shirt doing their best Ed Macfarlane impression. We were treated to two albums of sonically colourful party bops. Then the music stopped. At least under the name Friendly Fires.
When word of new Friendly Fires tunes finally arose, we were promised crazy, psychedelic jam sessions. Weird out-there music, a far cry from 2011's 'Pala'. Eight years later, the truth is that the band have merely honed those sensational party vibes into something even tighter, for better and for worse. Eight years later, Friendly Fires are back with 'Inflorescent'.
From the opening piano house of 'Can't Wait Forever', it's clear they've truly embraced their over-the-top nature. By the time it moves into the Disclosure-produced 'Heaven Let Me In', it's hard not to be swept up in it. These songs are fine-tuned to the nth degree.
As it shifts from Disclosure's usual sampled-based beats to the tropical slow burn middle eight, complete with drop, the track becomes the maximalist club banger it feels like Friendly Fires have always been aiming for. It's even clearer in the peppy bounce of 'Sleeptalking', with drum machine hand claps and twinkling synths, and irradiant finale 'Run The Wild Flowers'.
It's not all ebullient bangers, though. The move to squelchy acid house on 'Lack of Love' is perhaps a nod to their hardcore roots, taking it back to the dark places of their musical youth. This trip into the darkness is a welcome detour on a record that sometimes threatens to be a little too candy-coloured.
Where 'Inflorescent' hits tried and tested notes, though, it feels like the band resting on their laurels and overthinking things, rather than letting loose a little. Inspired by Brazilian disco, with some laser noises for good measure, 'Silhouettes' takes it back to the breezy, beach club vibe of 'Hawaiian Air', though perhaps not quite as successfully. 'Kiss and Rewind' meanwhile, their crack at '80s R&B, feels flat compared to the extravagance that surrounds it.
Friendly Fires have always been at their best when they've thrown caution to the wind and done what feels right with no restraint or shame. When they try to retain past glories, it feels lazy. But luckily 'Inflorescent' is more the former rather than the latter; audacious and loads of fun. This is as tropical and kaleidoscopic as Friendly Fires have ever been. It's akin to gobbling an entire pack of Fruit Pastilles; colourful, maybe a little sickly, but you sure as hell want to experience it again.