The Districts: A love letter to our hometown
Part of DIY's Class of 2015, The Districts wax lyrical about Lititz.
Lititz, Pennsylvania bills itself as American's "coolest small town". A fairly big claim, but it's been boosted by birthing The Districts, one of the country's best new bands and a big part of DIY's Class of 2015. With their 'A Flourish and a Spoil' album on the horizon, we asked the group to run through just what exactly makes their old stomping ground home.
"A bit off of Route 222 in the middle of Lancaster County is our hometown. Famous for the Amish, Sturgis pretzel, and Wilbur chocolate, it was not the most thrilling of places, but a good place to grow up. As time's gone on, unfortunately Lititz gets more and more developed, with strip malls and neighborhoods ruining what were once picturesque fields of corn in the summer and motionless sheets of snow in colder seasons. It was easy to pick out the few like-minded folks from the hidebound type, so we were friends by the time high school rolled around.
"Our early shows were mostly in Lancaster, a small nearby city that embodied excitement at the time. Senorita Burrita on Prince St, the main drag, will always be memorable. One of the few places that let almost any band throw a show, its shaky floors, so close to caving in under dancing, shitty soundsystem, cheap burritos, and a back parking lot for shenanigans drew most of us out of Lititz as often as possible. It's closed down now, but I don't think most of us will forget too soon the primitive days of our instruments crashing and the cars on Prince St a blur through the glass. It was always steamed from the movement of 60 kids crammed into a tiny cafe, hoping the employees don't make us sit down again to keep the floors from buckling. Not necessarily a love letter to Lititz, but to the people we grew up with and the moving of feet."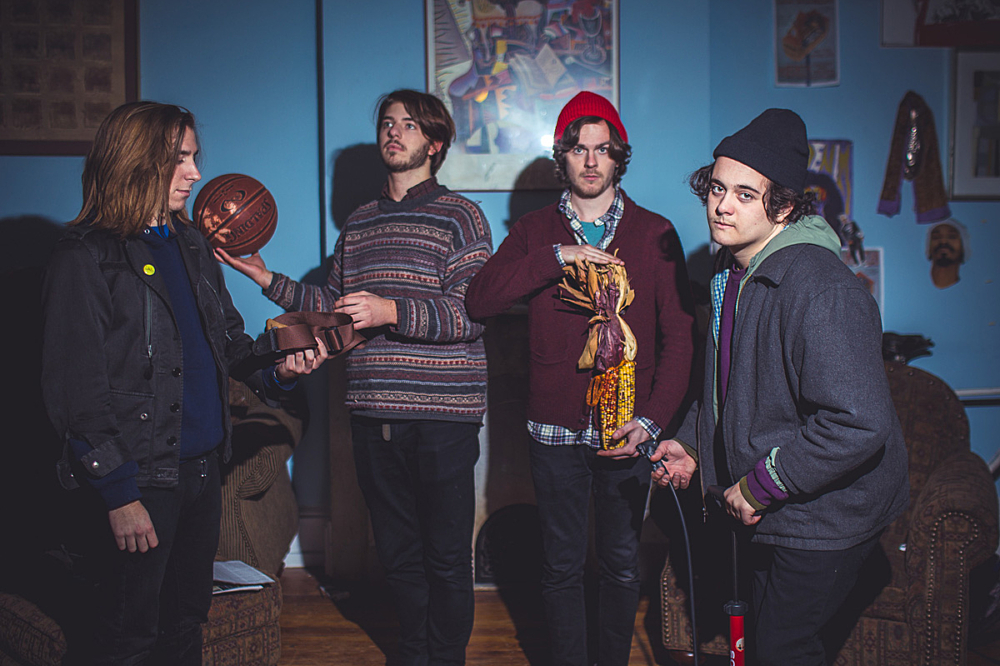 The Districts are in DIY's Class of 2015, from the December 14 / January 15 issue, out now. Read the full interview here.
Read More