The world according to Stella Donnelly
Across her debut album, the Perth musician finds herself tackling gender equality, sexual harassment and Australian nationalism, capturing a society in transition.
Even the most casual of Stella Donnelly fans will be familiar by now with the story behind breakout track 'Boys Will Be Boys'. Written in the aftermath of the sexual assault of a friend and comparing the difference in how perpetrators and victims are treated, when the song was released in early 2017, it went on to serve as a vital takedown of victim blaming and misogyny. But when the Harvey Weinstein scandal broke a few months later and the #MeToo movement began to spread like wildfire over social media, Stella's music began to take on an ever-more-pressing significance.
It's something she tackles on 'Old Man', the opening track of debut album 'Beware Of The Dogs', which serves as a jaunty, playful poke at men who abuse their power and, all too often, get away with it. "Your personality traits don't count if you put your dick in someone's face," she sings over a gentle, swaying guitar line, before asking defiantly: "Are you scared of me old man? The world is grabbing back at you."
But while the album treads the line of the 'cultural zeitgeist', it also serves as a pull-no-punches insight into Stella's own thoughts and experiences over the past couple of years, in which the Perth songwriter has gone from performing in covers bands at weddings and corporate events to being one of Australia's most hyped new musical talents.
"I just wanted to reflect on the year that had gone by," she explains during an evening off from tour in Melbourne. "My industry got completely shifted and the world just kind of changed in front of me, for me as a woman and hopefully for my future children one day," she continues, "I just never thought that in my lifetime, I would see justice or a shift start to happen. I want to be part of that push towards respect and compassion for everyone."
"I want to be part of that push towards respect and compassion for everyone."
It was a moment in time that most people similarly weren't expecting. But while the #MeToo movement spread through the film and TV industry, in the UK at least, the music industry's response to cases of sexual harassment and abuses of power seemed to move at a slower pace. "It's a funny story," she muses. "I've spoken to a few people in the UK and I feel like it is happening [like that] right now over there, but in Australia it was the music industry that really did have the upheaval, more so than the film industry," Stella notes. "So, for me, as a musician, that was my experience over here, whereas I feel like the other industries are taking their time in catching up with that."
Inspired by a similar initiative launched in Sweden, that year over a thousand women in the Australian music industry - including Stella - signed an open letter titled '#MeNoMore' in the wake of #MeToo. "We all have our own stories, or know someone who does," the letter reads. "We are not whingers or vibe-killers. In the face of uncountable discrimination, harassment, violence, and the general menace of sexist jargon, we have gritted our teeth and gotten on with the job. But today we say, no more."
"Australia has really hectic defamation laws," Stella explains, digging into the country's more recent awareness of sexual harassment cases across the entertainment industry, "and it protects the perpetrator and many cases never make it to court. In terms of defamation, as you saw with [Orange Is The New Black actor] Yael Stone, she's an Australian and she had to go through America to call out Geoffrey Rush. We've just got very strict laws that don't protect the victims, therefore, who else do you turn to than the public media, you know?"
It's another development in a landscape where - despite the rising representation of female-identifying people across the music industry specifically - women are still facing obstacles, both on stages and behind the scenes. According to one 2016 survey by the UK Music Diversity Taskforce, women occupy 30 percent of senior executive positions and 40 percent of senior management positions in the industry, despite comprising more than half of entry-level roles. Meanwhile, on stage, research last year by Pitchfork which focused mainly on US festivals, found that female representation across last summer's line-ups has increased to a pretty depressing 19%, from just 14% the year before.
"Just do your absolute best!" Stella insists, in reference to initiatives like Keychange's current campaign to get festivals pledging a 50/50 gender split between male and female and non-binary artists on their line-ups. "If you can't do 50/50, do 40/60! When people are completely blind to the issue and don't think about it, it just reeks of privilege." It's an issue she's come to know all too well. "I've been playing music for ten years almost and back in the day, I was very much outnumbered. I think that's changing over here now, which is incredible."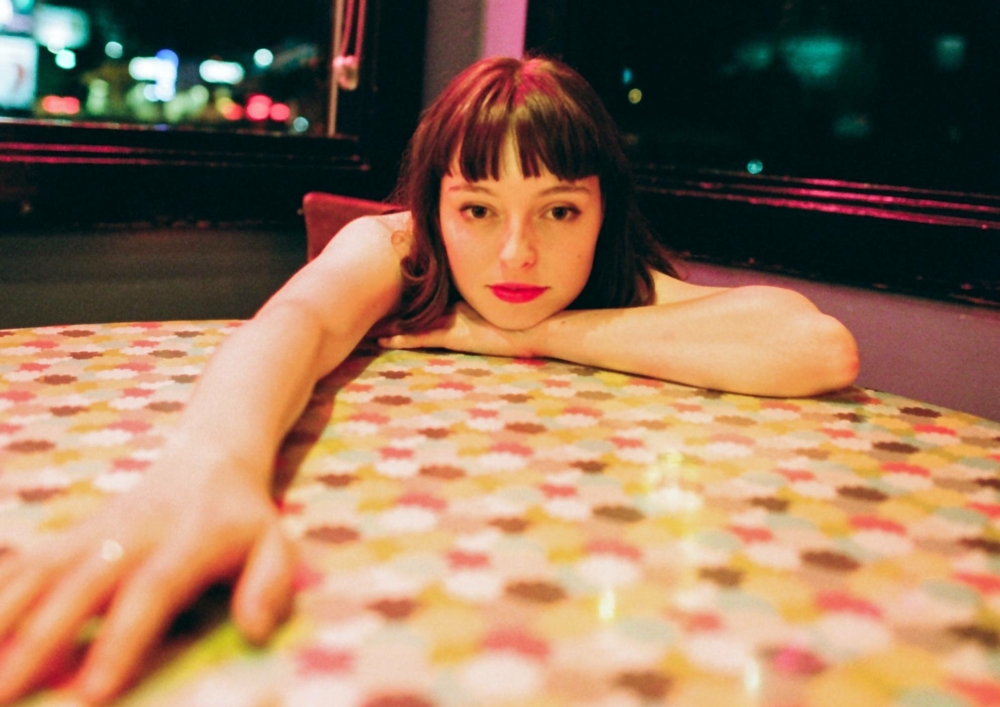 "There are so many aspects to us as human beings and my anger and frustration is only one part of that."
Elsewhere on her debut, 'Tricks' paints a stereotypical caricature of a rowdy, nationalistic type of man she sometimes encountered during some of her early pub shows. ("You only like me when I do my tricks for you / You wear me out like you wear that Southern Cross tattoo," she sings on the song's chorus). "They would be screaming at me to play 'Wonderwall', you know?" she laughs. "And I'd be there trying to play something else, and eventually I'd play 'Wonderwall' and that would appease them in a way." In the video for the song, which was co-directed by fellow Australian musician Julia Jacklin, a clueless man follows Stella around as she goes about her day, vying (unsuccessfully) for her attention. "[I wanted to] disarm the seriousness of the song with a fun video," she notes.
Like many of her offerings, it comes packed with multiple layers of meaning. That 'Southern Cross' she sings of is a constellation of stars featured on the Australian flag and holds a deep significance for many Indigenous Australian cultures, but it's since been co-opted by some into a symbol for white nationalism. "We had some riots many years ago now on our Australia Day celebration where these white Australians wearing their flags and Southern Crosses went around and tried to beat up anyone who didn't look like they were Australian, which is to say anyone that doesn't look 'Anglo'," Stella explains. "It's been, unfortunately, hijacked. So I definitely don't want to be pointing a finger at everyone with that tattoo. I guess I'm just adding to this person's character and profile."
And while some tracks address more systematic and structural issues of power, 'Beware of the Dogs' isn't all politics and cultural issues. Her work stands as more of a portrayal of life and society at large, so naturally, her debut is also a very personal record. Spanning everything from relationship breakdowns in 'Bistro' and 'Allergies' to those shit jobs you do to pay the bills, like her uninspiring days working at a Perth pub which colours 'U Owe Me'. It's also a record full of brazen wit too - 'Mosquito''s stand-out moment being when Stella unabashedly confesses her love for someone with the line "I used my vibrator / wishing it was you". "There are so many aspects to us as human beings and my anger and frustration is only one part of that," she confirms. "I'm just trying to show me in a very whole way and not hide myself."
"I get more positive feedback than I do negative and that's worth it for me, to keep going."
This vulnerability is perhaps shown best on 'Lunch', a gentle lament about the homesickness and loneliness that can set in with life on the road. Having been touring regularly for around two years now, Stella admits it took her some time to figure out how to travel and look after both her physical and mental health in the process.
"I thought I was really low on iron so I went to the doctor, but he was like, you're totally fine, so I don't know what it is! I think it might just be that adrenaline, you run off that energy and then all of a sudden it stops and it's all about trying to stay healthy while doing it. It's a really weird thing, it's not a holiday. It is work and you have to treat it that way."
As an artist, Stella Donnelly isn't trying to solve the world's problems. Instead, her aim is to capture the fine line between the personal and political, documenting issues facing many young people today in a frank, refreshing and honest way. It's paying off, too.
"I get more positive feedback than I do negative and that's worth it for me, to keep going," she affirms. "Hearing from beautiful, good men has meant a lot to me. It's been really moving. Being able to get feedback, from all sorts of people, has been really special."
'Beware Of The Dogs' is out now via Secretly Canadian.
Stella Donnelly plays Sound City (3rd - 5th May) where DIY is an official media partner.

Read More