Title Fight: "We always end up going with our gut"
Ned Russin talks about dramatically shifting stance for Title Fight's third full length 'Hyperview'.
When Title Fight released their debut album 'Shed' in 2011 they became one of the key bands in a new wave of no-frills melodic punk rock. The follow up, 2012's 'Floral Green', cemented their reputation as one of the hardest working bands around while also hinting at an ambition to exceed the boundaries of the genre. Now they're using a fledging reputation to experiment.
With new album 'Hyperview', Title Fight's transformation is only gathering pace. There's a marked departure from their earlier work, with a far more ambient, less immediate sound than anything on 'Shed'. Songs don't strictly meander, but there's a lot more exploration, more doors being opened with every move. Title Fight's style is shifting and maturing, but they still have an undeniable knack for a sharp, concise melody, evidenced more than ever on this record.
Bassist and vocalist Ned Russin caught up with DIY to talk about what fans can expect from 'Hyperview', the increased expectation that comes with Title Fight's growing popularity and taking the time to hone and develop their sound.
Lead single 'Chlorine' represents a departure in terms of style for you, would you say the rest of the record follows suit?
With every record that we do we're never trying to repeat the same process, so I think it's a big thing for us to try and do something different regardless of what it is. The reason we released 'Chlorine' as the first single was that it encompassed a lot of different elements that we were trying throughout the rest of the record. It was a good first thing to show, so people would know what to expect.
Has being a more established, well known band allowed you to take more risks on 'Hyperview', or does it just put increased expectation on you to deliver?
You know, it's a little bit of both. It's impossible to do something without thinking about other people's expectations. As much as I'd like to live in a vacuum and do what I want to do all the time, there's always pressure from outside sources. But, at the end of the day I feel like we do what is most right for us. We've never had an idea that was so wild that we couldn't do it because it's going to turn people off, so we've never had to have that conversation. That being said, we have discussed what we feel we need to do as a band to grow creatively and evolve and do all these things. It's definitely in our heads somewhere but so far, we always end up going with our gut.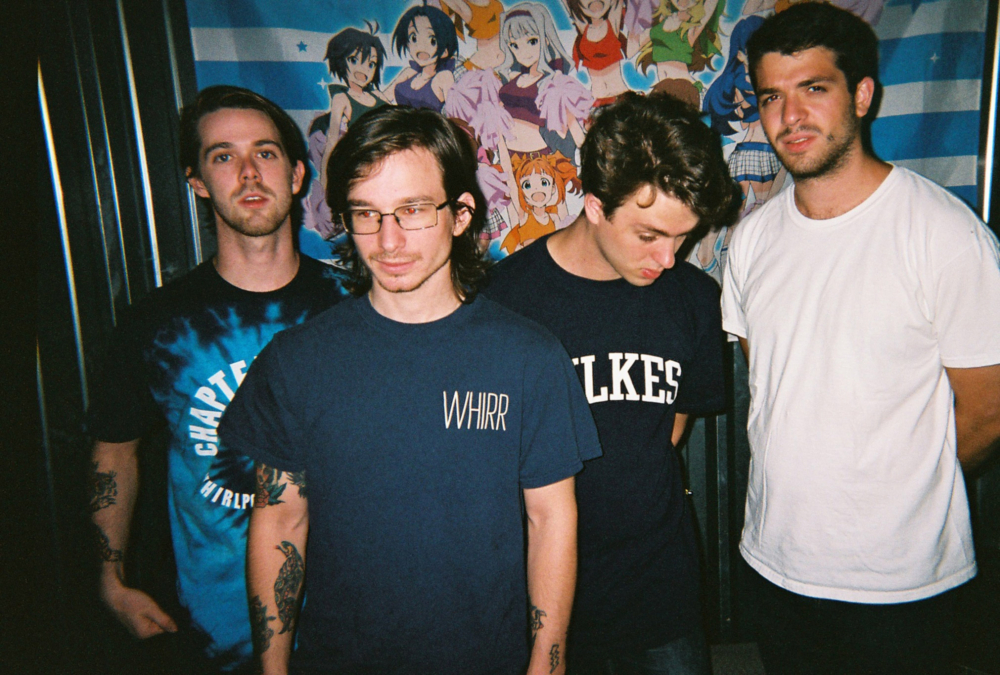 "We've never had an idea that was so wild that we couldn't do it because it's going to turn people off"
— Ned Russin
'Hyperview' is also your first release via new label ANTI-. What's the reason for the move? Has it changed dramatically?
The process is always the same. We're not really affected by the label because we're not going to sign to a label that's demanding anything of us other than to make a record that we enjoy. ANTI- had approached us and we just felt that we fit really well. We were interested in the label and they had a good staff who we got along with so it just clicked like that. You know, we signed to ANTI- in the middle of recording the album. There was no pressure from them to do anything particular, they just wanted us to write a record that we were happy with. When we showed them the final product they were really excited to put the work in to get it out there, which is all we can really ask for from a label.
You've spent a lot longer working on 'Hyperview' than you did on its predecessor. Has that given you more time to work on the album and try out new things?
When we did 'Floral Green' so close to 'Shed' it was just basically a logistics thing. After we finished 'Shed' we had some tours lined up and we had some stuff going on. We looked at it and said if we don't do a record in whatever it was – May to June – then we wont be able to do it until next January, and then it wont be out for another six months after that. So we could either really bust our asses and make it straight away, or wait really long and play that game. We were so hyped from doing 'Shed' and touring we decided to take that. It worked out because it put a kind of interesting pressure on us. This time around we agreed we wanted no pressure at all so we definitely took our time. It allowed us to experiment more and to try out more ideas and to really sit and reflect on the songs and on where we were going and all this stuff. We hadn't had that opportunity before with a record so that was helpful. It was a conscious decision though, definitely.
What acts - if any - had an impact on you while writing this album?
Anything we listened to on the drive to the studio - the new Morrissey record came out in that time and we were listening to that a bunch. We were listening to Neko Case which was cool. Shane and Jamie were referencing The Strokes a lot for guitar parts. You know what? It was really all over the place. We weren't trying to rip something off, we weren't trying to say here's a band that we like, let's sound just like them. We were saying these are bands we like in one sense or another, let's reference interesting parts of that and try and bring it into our sound, using the general idea rather than copy the sound completely.
'Hyperview' is out now on ANTI-.
Read More