Tom Vek: "Moaning doesn't actually get things done"
Tom Vek's new album isn't quite what it seems.
Tom Vek doesn't want to give away any of his secrets. Having realised that artists aren't the mysterious, shadowy figures that he once thought they were, he's very careful and measured in what he gives away, often trailing off if he feels he's about to say too much. His new album 'Luck' is his secret to present for the public to interpret how they'd like, but he does reveal some of the clues to piece together the inner-workings of what went into the album.
The subject of 'Luck' was a common theme. "It's come along with this subconscious thing I'm thinking: I'm lucky to be able to be doing music. It's like getting your wish granted – like winning the lottery! It's a fascinating thing to think that the winner of the lottery might be a depressed person because then there's the wisdom of being like, 'It's not money that makes you happy!' But the pursuit in order to make money would probably make you a lot happier than just being given it. I'm not saying I'm a lottery winner but it's even more interesting when it's an advanced version of that," Vek explains.
Being personal or delivering a "message" is not something that fuels his music, instead its "the noise and the notes". Lyrics are just placed within his songs to give them a narrative. He starts a sentence and stops mid-way. "With music, there's certain personal…" before changing his mind on the matter, "It's not completely personal, I keep a distance from it. I like to put in things which might appear to be personal then disown them. It's a way of thinking, it interests me to find ways to disconnect with it or not. The process of writing a song, you listen to it back as an emotional outpouring which is exciting but I can also place a character in there which I find is important to realise."
"It interests me to find ways to disconnect."
— Tom Vek
Speaking of characters, Tom Wolfe's novel The Bonfire of The Vanities is one of Vek's few direct reference points, as 'Sherman (Animals In The Jungle)' alludes to the character of the same name in the book. "That [song] in particular references a state of mind that he gets to at a point in the book. Tom Wolfe deals with shooting down those first world problems quite well. You've got this character who's suicidal, there's a lot of moral humour in the book." But then he disowns this personal connection, "I don't want to dwell on it too much. I know what the reference point is."
It's obvious that first world problems have been playing on his mind a lot, as he delves into the subject in depth both in his music and in conversation, hoping to put some perspective on how insignificant our every-day problems can be in the grand scheme of things. "I don't actually seek an existence as an emotionally unstable person because in growing up and going through my adolescence, I realised that moaning about stuff doesn't actually get things done. Especially when you're in a world when everyone's emotions are very much at the forefront," he comments. "It's a culture of being very spoilt for choice so it's a natural thing to reset your standards based on what you're used to without realising. It's definitely a consumer world we're living in right now, consumerist king and all your free apps."
Part of this modern problem has stemmed from the evolution of technology and its ability to take over our lives and despite his complete embrace of it, confessing that he's a "tech geek," he grew up in a much less connected world. "I can't say I'm without nostalgia for simpler days," Vek states, "I'm part of the generation that lived pre-the internet and even pre-mobile phone which is hard to think of. It's hindsight that you weren't blessed with at the time so you may as well get on with moving. Once the culture of people being able to split their time between virtual and real, it will become a more human thing – that people will just get better with the internet. We're still the early generation that's like, 'Wow! I can be on it all day and look at all the things.' I love it from a sort of choice perspective. I like knowing that I've looked into something as much as possible, explored all the options – particularly when it comes to technology because I like thinking that I can find the exact one. I always have to buy technology twice - the one I think is going to be the right one." Being able to go and do that in a real shop rather than in the virtual world is something that he first describes as "thrilling", laughing at how that makes him sound. "Maybe thrilling is the wrong word, novel!"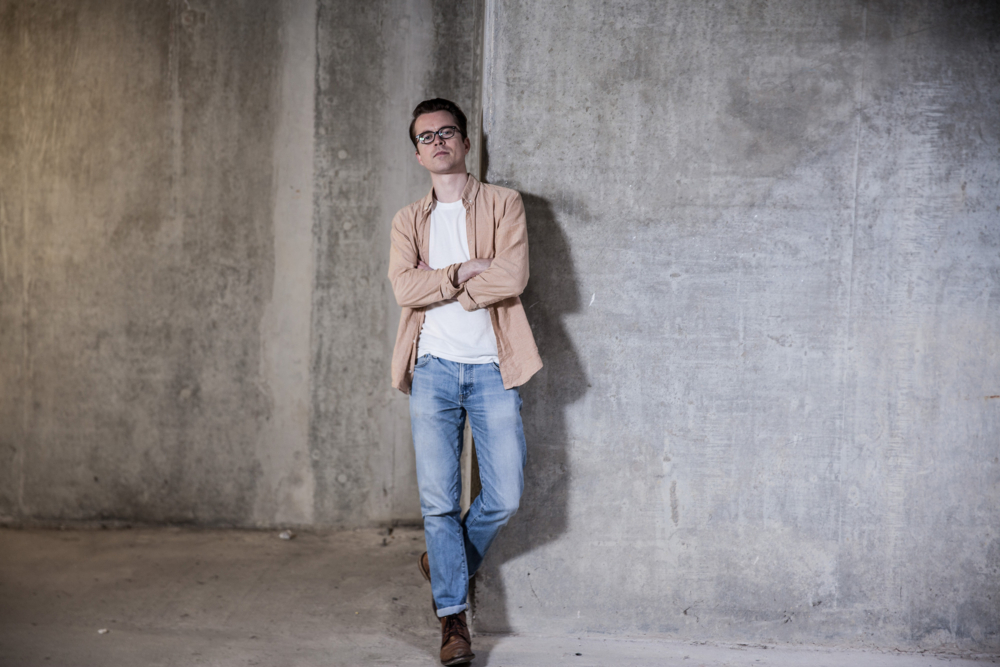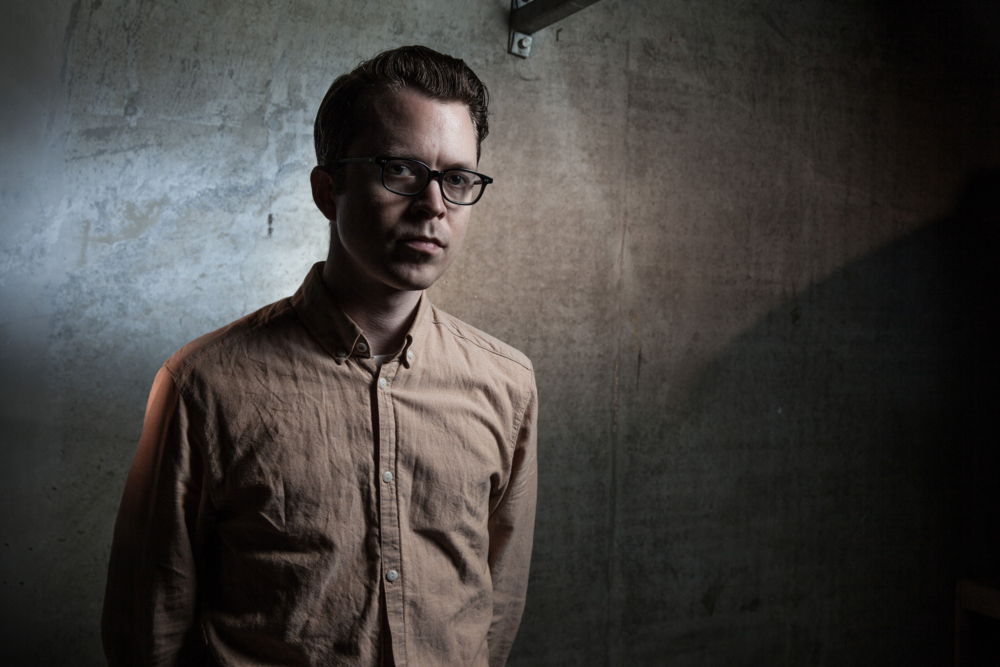 His work has always been very design-minded, having studied it and with a lot of his friends being in the design community and this time around, he took even more care and precision towards making a suitable cover image for 'Luck'. "I saw an image I quite liked the look of – it was a cartoon face. I've always had a love of the Keith Haring, high-brow cartoon thing, it's always been an appealing aesthetic to me. I had been toying with the name 'Luck' because I thought it would look good on a t-shirt and if it was presented quite aggressively because it's one letter off being a rude word, there's something abrasive about the letters in it. This time I got an illustrator friend, Ferry, who does the Major Lazer artwork. He redrew this face from a photo of me so it was nice because it felt like a unique piece of art rather than something I'd stolen.
"Music is very much in the digital realm for me now; it was designed to be a digital piece of art. A lot of great albums have awful covers and a lot of great covers are for terrible albums but still the purpose of a designer is to give the best chance of being noticed." The music within the package however, is something that he worked on himself for the first time and it's definitely been a learning curve. "As you look harder upon yourself, you find things that would surprise yourself. With the first two albums, I had an element of co-production that was helpful for finishing work because sometimes you do need that extra input telling you what's enough. I think that your own ability to do that needs to be mature, like, 'I need to fix that'. It was always pointing towards that."
Coming back full circle to the secrecy of his lyricism, he admits. "I'm pretty cagey about it." It's an abstract way of filling a song for Vek rather than a vehicle to deliver a message, although he says that there are cryptic messages within the record. "I've never really wanted to use lyrics to say something directly to someone or something. If you want to limit a political message to a genre, that's never going to be successful. I'm a huge Rage Against The Machine fan, I sang along to those lyrics but it didn't spur me into being a political activist, which is no criticism of it at all. Wanting to go into an empty room and just shout, there's a cathartic element to that but I wouldn't say I'd want to see a direct result from that in a song." His closing statement feels like an affirmation of why he chooses to continue making music: "The process of seeking a solution is often the thrill of the chase."
Taken from the new DIY Weekly, available to download for iPhone, iPad and Android or read online now. Tom Vek's new album 'Luck' is out now via Moshi Moshi, he plays Latitude between July 17th-20th.
Read More