Interview Twin Atlantic: From Glasgow, With Love
With their last album, Twin Atlantic found themselves obsessed with perfection. For 'GLA' they decided to let their instincts take control, giving into the heartbeat of the city they call home.
"It was all instinct, and it re-awakened our senses as to what we can achieve if we just do what we fucking want." Twin Atlantic's Sam McTrusty is sat upstairs in a South London pub, just a few days after the band headlined Gloucestershire festival 2000trees. He's not talking about their recent successes, or their newly-complete third full-length. He's talking about the record's frankly batshit opener 'Gold Elephant: Cherry Alligator'. "It was more a statement for ourselves, to excite us," he goes on, explaining why it was the perfect song to send out in the open first. "That was the song - when we were making the record - where we heard the demo, didn't change a thing, just added some more cool stuff to it and then it was done. That was really why we put it out first."
A clear catalyst for 'GLA', it's a track that embodies the band at their most unhinged. It shows a quartet with the shackles off, acting on impulse and throwing themselves in headfirst. In some ways, it's the antithesis of previous album 'Great Divide', which – by the time its rigorous touring schedule was complete - had left the band at a strange junction in their career. It's no surprise, then, that this feels like a reaction.
"We had kind of boxed ourselves in," admits bassist Ross McNae, "and into our roles within the band and it was getting very safe and predictable. I don't think it was even our fault." At the time, the four-piece claimed 'Great Divide' was about filling out their musical repertoire, and exploring avenues they'd not yet ventured down. There were, however, some pressures that came with their third record.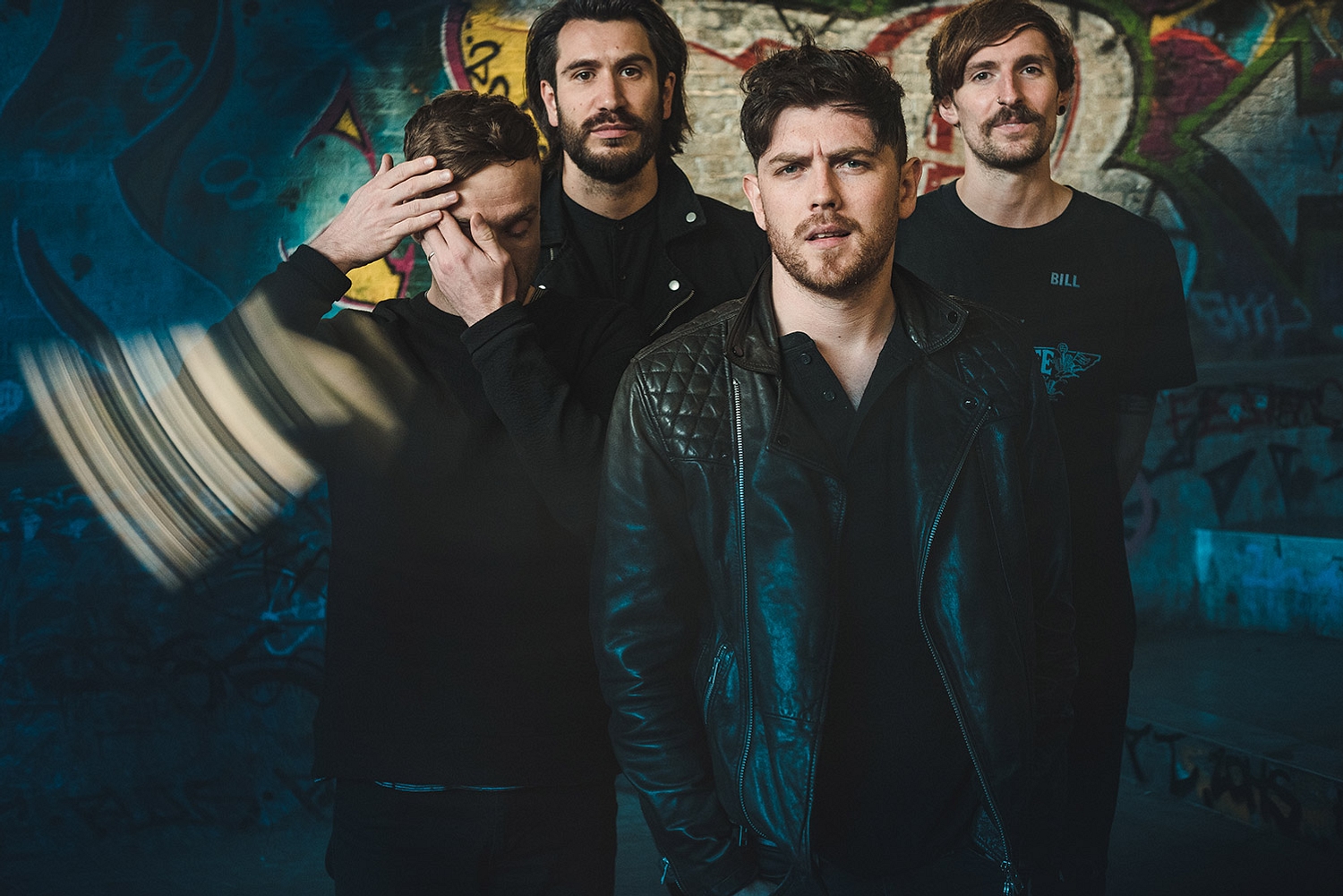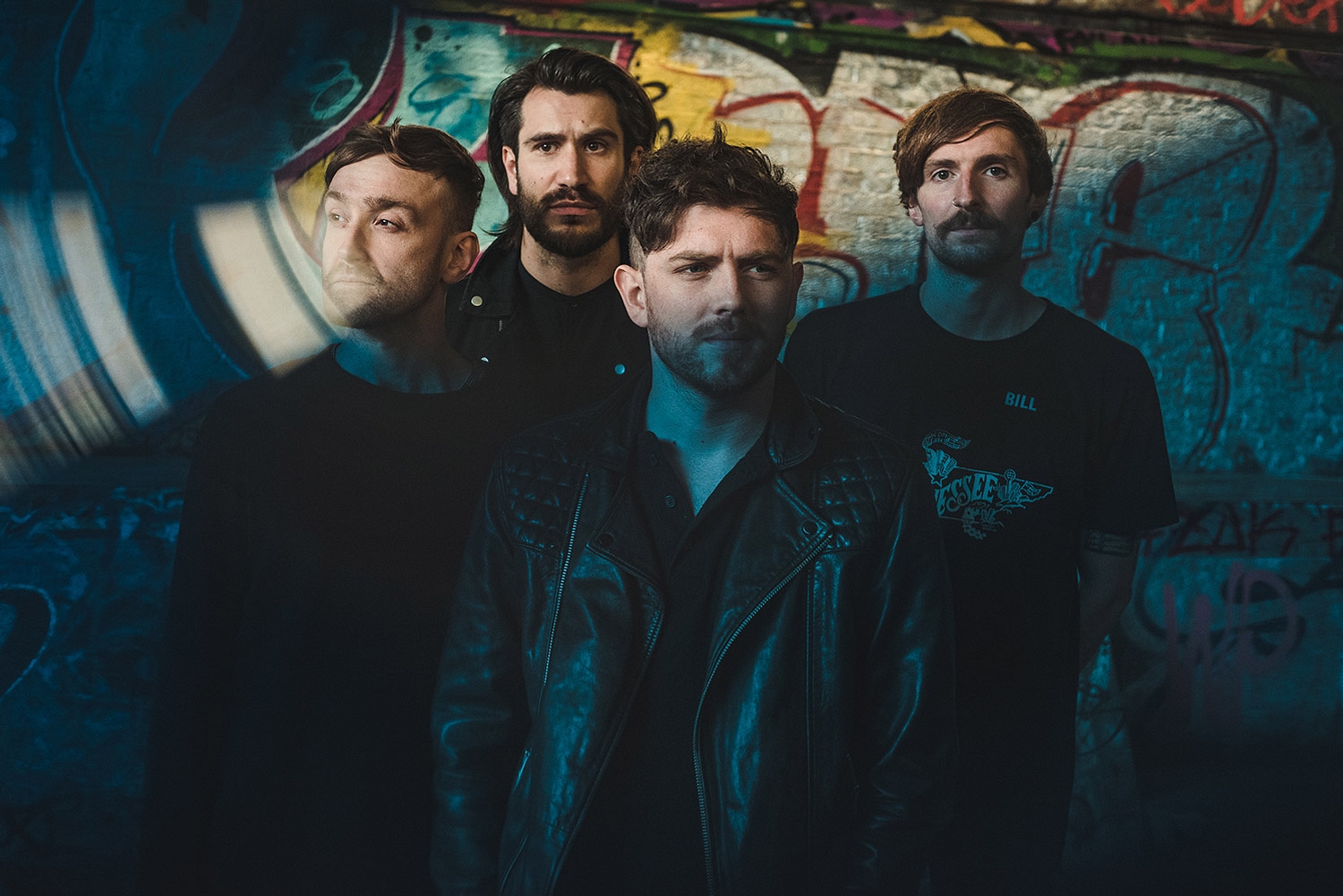 "Everything was so under the microscope," Ross continues, "and there were so many people making decisions on songs. That all got laid on us, but the reality of it was, what did we want to do? Keep fighting it or go with it and actually put an album out?" "There was at a point where we had finished 'Great Divide', in our minds," Sam takes over, "but the label said, 'We're not putting that out'. We were constantly being pushed to prove ourselves and I react quite badly to that, and I'm then quite aggressive in my reply to that. I had the opportunity to reply with a song, so went in quite hard and wrote two songs like 'Heart and Soul' and 'Hold On', which – it just so happens – went on to become the biggest songs on that record.
"That last record became a bit of a monster; like Ross said, you don't want to turn down that shit, but at the same time, it was starting to take over, so getting back that control," he returns back to the subject of their new album's opener, "and giving the song an insane name, getting to make the video... It was just exciting."
'No Sleep'
"We make the rules."
— Sam McTrusty, Twin Atlantic
On 'GLA', the band found themselves following a new road. Where previously, songs were written with the entire band present in a practice space, life had rejected that formula this time around. Thus, with each member working away in their own time and on their own terms, their output changed. Home studios and technology allowed for the band to not only still write, but to shape the record in a new way.
"Ross and I had always been more interested, with every album we've done, with the production side and how things are actually made," Sam highlights. "As we were getting involved in that, it just happened to work out at the same time that we were taking a departure from making everything so perfect. As a team, we made a conscious decision to be selfish and do what we wanted. We wanted to, once and for all, have a record that we can listen to from start to finish without judging it. We used to be obsessed with self-criticism and it became overthinking madness. But this time, it was really just about getting as far away from where we've been before. It was more of an instinctive way of writing and once we made that call, everything was so fucking easy."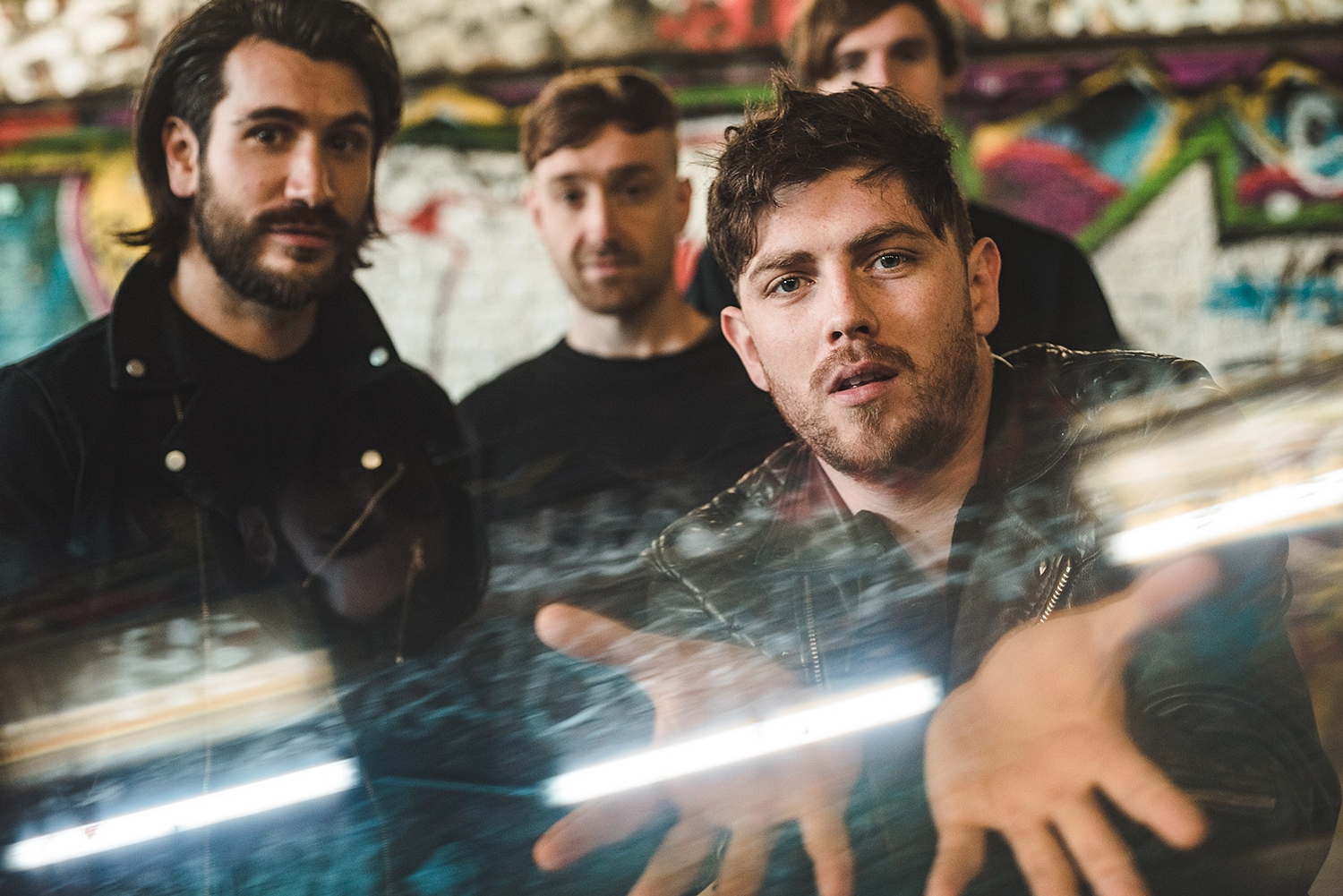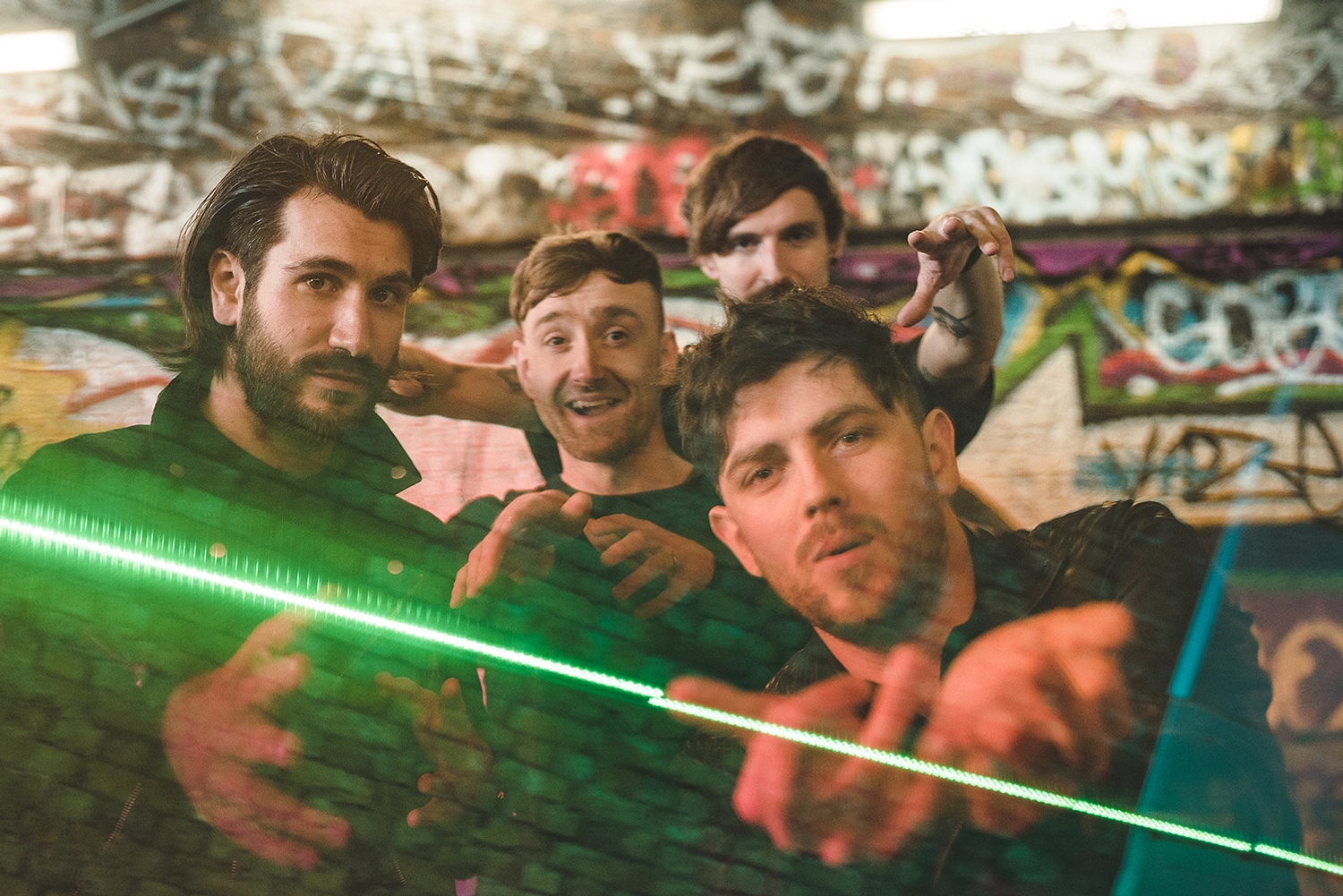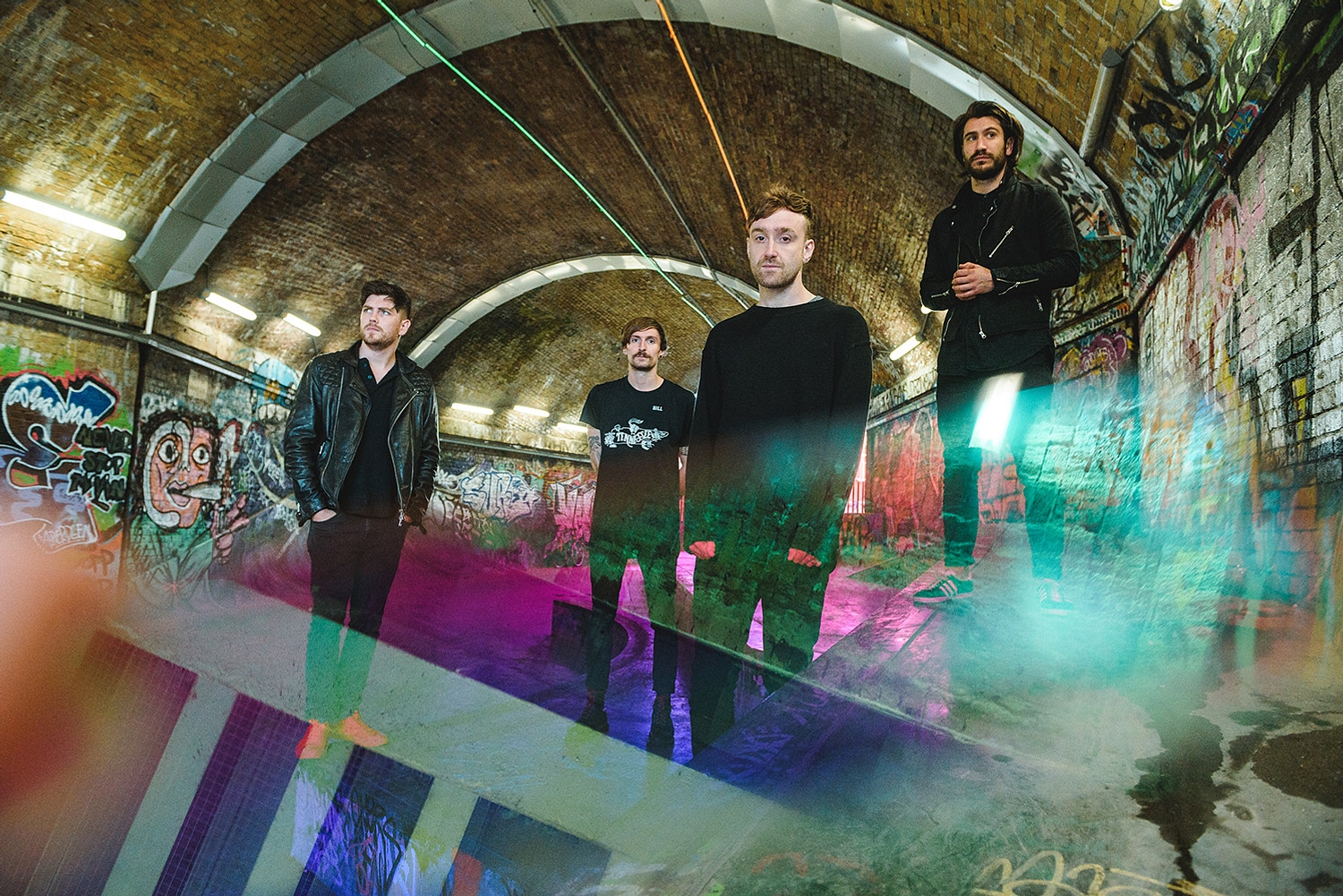 Deciding to do things their own way wasn't all that shaped their new record: it was the city in which it was written – the city they grew up in – that offered the final piece of the puzzle. Named 'GLA' quite simply for Glasgow, and the memories, thoughts and lessons learned in the city, their fourth album became a pinning of their colours to the mast.
"I think that Glasgow definitely is, from our perspective," Sam says, on whether the city really is embedded into the fabric of the record. "I think some people may be surprised and want to hear more, but that was the whole point in us calling it that; it's more a modern representation of it. We've been quite lucky growing up in Glasgow as it's been totally on the rise, so a lot of the old cliches that Glasgow has in the wider world – which, when you travel around, you realise people still believe - are totally not the case.
"When I listen to it, I definitely think it is, because it was our decision about which songs fit that attitude. It was more about if the songs sounded like our outlook on life; we're from Glasgow, we still live in the inner city of Glasgow, so even if someone says it doesn't sound like that, we can say, 'Well, we're from there and we wrote it.' We make the rules and that was partly why we went down the road of making it so much about us."
There's also something great about dedicating the album to the place that ended up defining their career. "For us, there's a bit of... I don't think irony's the right word but, for example, I still get a hard time about my accent," he continues, "so to call the album that is almost like a bit of an extra 'Fuck you' to the people who try and stamp on us for it." They've never been ones to reply shyly, after all. He laughs, "Yeah, we just went and took it even further!"
Photos: Mike Massaro / DIY.
Twin Atlantic's new album 'GLA' is out 9th September via Red Bull Records
Taken from the August 2016 issue of DIY, out now. Subscribe below.
Read More
Featuring James Blake, Romy, Marika Hackman, yeule and more.