Neu Whenyoung are your new favourite indie band
Hanging with Bono and penning sweet, infectious indie-pop, this London-via-Dublin trio are a supremely exciting prospect.
Things have been a bit ridiculous for Irish trio Whenyoung since they released their debut tracks last summer, to be honest. Wandering around London's famous Highgate Cemetery - the resting place of Karl Marx, George Eliot and, um, the man who created Hovis bread - before stopping for a Guinness ("yeah, we're a cliché, but it's the best!") at a pub opposite George Michael's house, it turns out brushes with celebrities are proving nothing new for the Dublin-via-London newcomers.
With only two tracks out in the world, the band were invited by Shane McGowan of The Pogues to play at his 60th birthday party in Dublin in January, and brought quite a few stories home with them to say the least.
"I was talking to Bono," vocalist Aoife Power slips in casually to conversation, "about nerves and how I'm always nervous. He said 'I'm the same, it never goes away. You've just gotta focus on the song.' Everyone hates him but it was really sweet." "Aoife then asked him for a picture," guitarist Niall Burns grins, "and he turns around and goes 'Sure, but when we get the picture, why don't you punch me in the face, as that's what everyone wants to do…'!"
The trio, completed by drummer Andrew Flood, formerly went by the name Sisters, but found themselves with a new lease of life as Whenyoung. Debut singles 'Actor' and 'Silverchair', released towards the end of last year, were an irresistible pair of appetisers, with Aoife's unique, spiky vocals circling around simple but propulsive indie-pop. They were followed by a debut UK tour in support of Superfood. "They were so sweet to us!" the vocalist says of the DIY faves, "and so committed to what they're doing. It taught us a lot."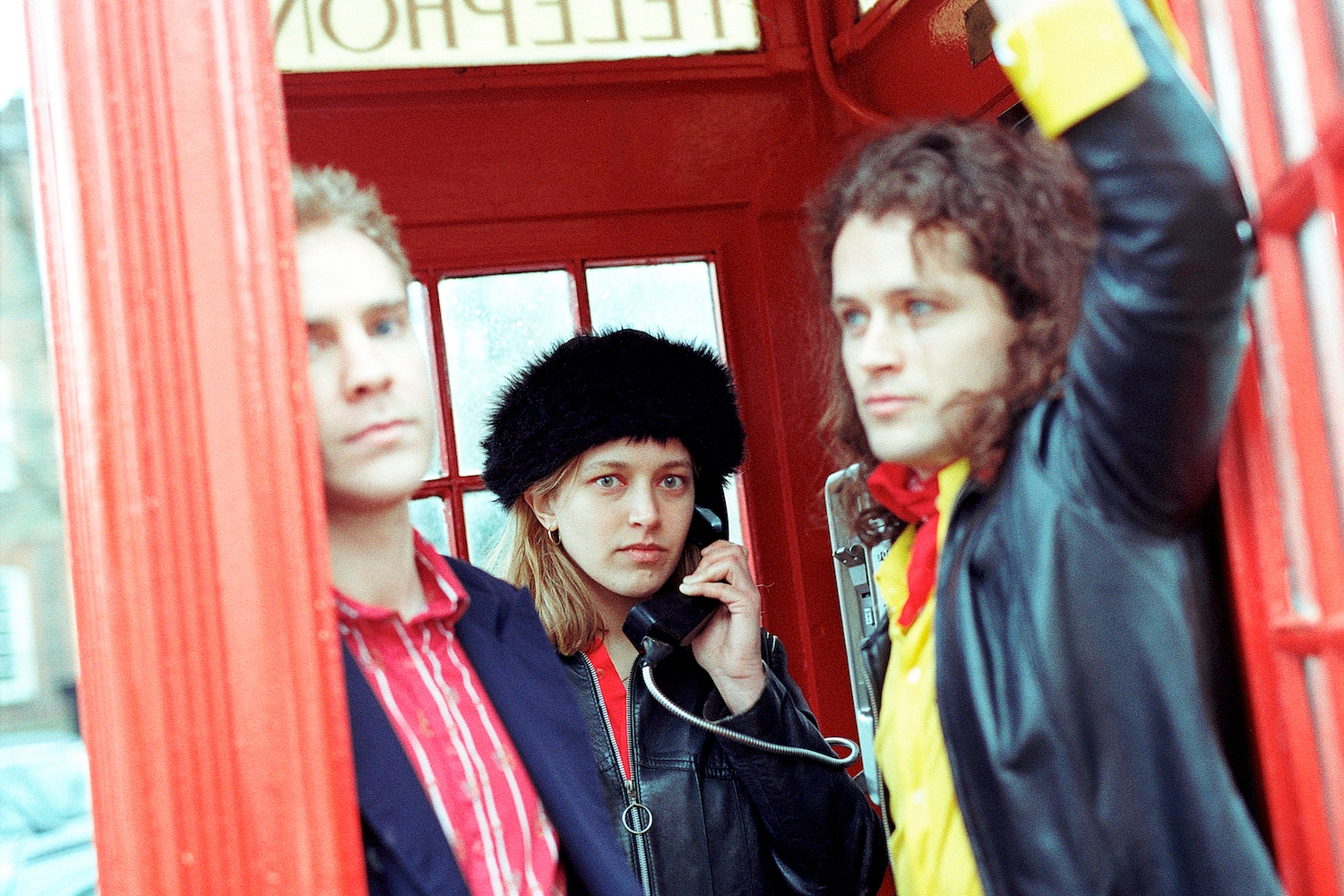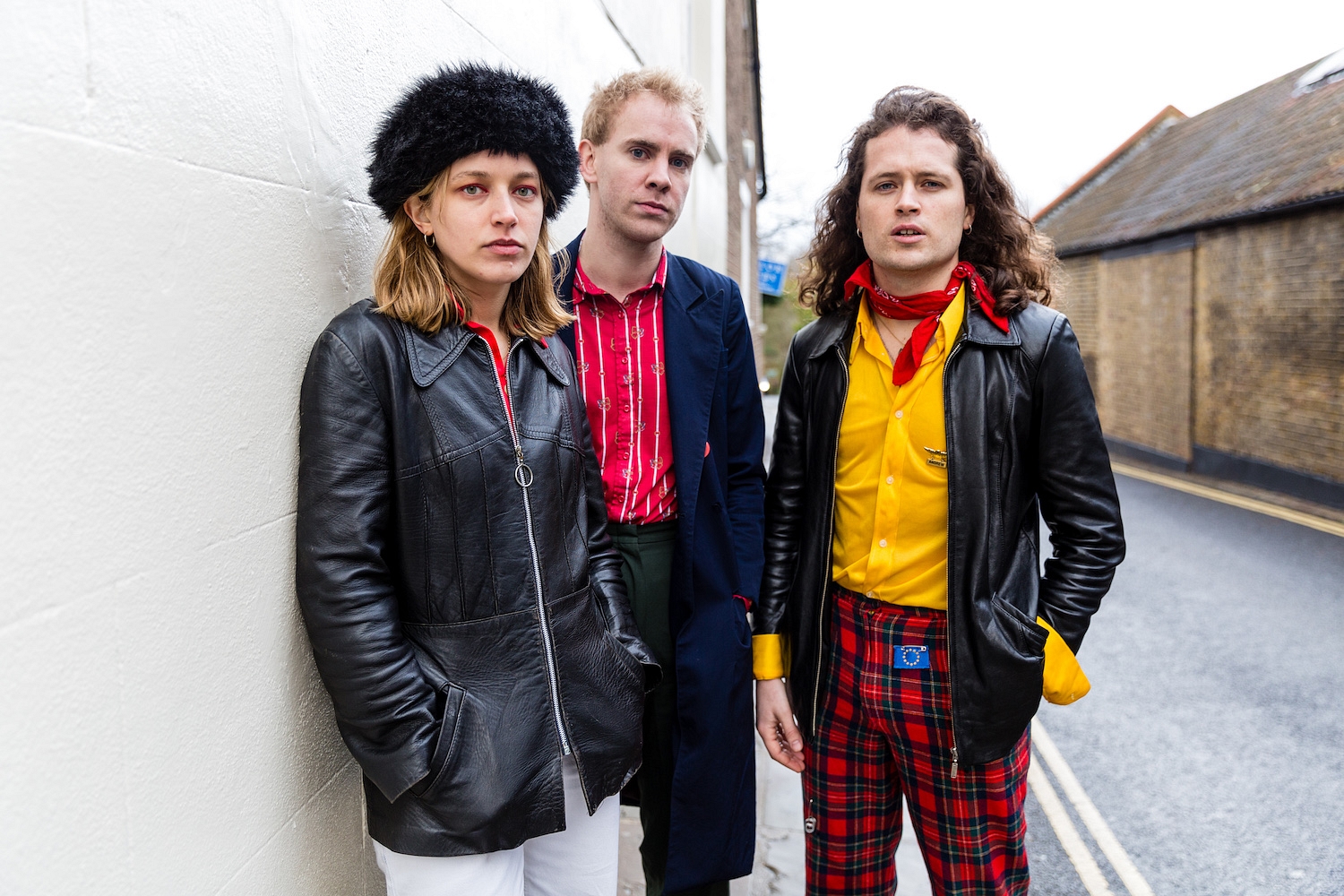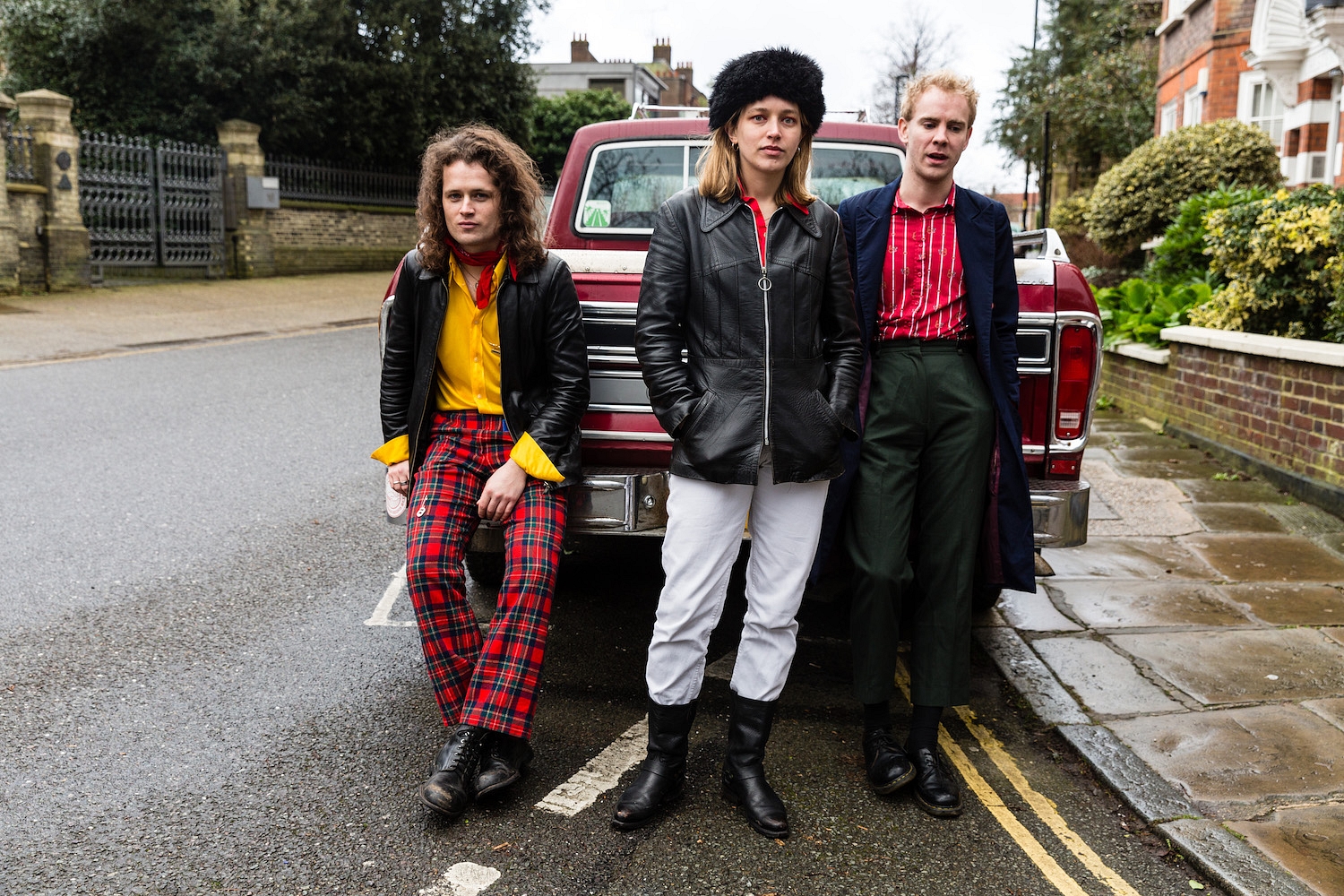 "Bono turns around and goes 'Sure, but when we get the picture, why don't you punch me in the face, as that's what everyone wants to do…'!"
— Niall Burns
Since then, the pair of singles have been followed by latest cut 'Pretty Pure', the band's most exciting step to date. Packed to the brim with melody, Aoife spits out the track's title with a sense of venom, whilst packing the catchiest chorus we've heard so far in 2018. It also saw them linking up with Yala! Records, and in turn, more of their musical heroes.
"Felix [White] just loves music so much," Niall begins. "He's so positive and passionate. We were about to start a session with them recently and he just runs up and says 'But have you heard the snare sound on this Simon & Garfunkel song though?!'. It's infectious to be around."
"We had to try and hide how excited we were to be in [The Maccabees' Elephant & Castle studio, The Drugstore]," Aoife blushes, with Niall confirming that the dearly departed five-piece are probably Whenyoung's collective favourite band of the last decade.
"It was so great to see," Niall continues. "Hugo [White, Maccabees guitarist] was in there producing the session, and Sam [Doyle, drummer] came in to film. They're all so committed to helping out new bands."
As if to amplify the fact that things are really taking off for the trio, Andrew is about to become the final member to quit his day job, currently doing his final shifts in a restaurant. Aoife, meanwhile, worked as a gardener in the early days of the band. Introducing new track 'The Others' at their show as part of DIY's Hello 2018 series at The Old Blue Last in January, the frontwoman explained a particularly affecting day she had at work.
"On the day of the Grenfell Tower fire, I was working in West London," she elaborates today, "and I could see all the smoke and ambulances, and it was so sad. I was waiting for the rest of the gardening team to get there, and work just wasn't going to happen. Seeing everyone on the street, coming out of their massive houses and looking up at this fire in the sky, I was just crying. Just knowing that all those rich clients in their huge houses live about two roads away from this. The song tackles the ignorance of the community around the area, and how forgotten these people have become."
With lyrical depth and a social conscience backing up the band's undoubted knack for penning hook-filled jams, and tours alongside Dream Wife, Declan McKenna and more on the schedule, Whenyoung are set to roll through 2018 as one of the year's most exciting new guitar bands. Just ask Bono.
'Pretty Pure' is out now via Yala! Records.
Photos: Emma Swann / DIY
Taken from the March 2018 issue of DIY, out now. Read online or subscribe below.
Read More
Featuring King Gizzard & The Lizard Wizard, IDLES, Tkay Maidza, Sleater-Kinney and more.