Interview Will Joseph Cook: Ready, Steady, Cook!
Emotionally ambiguous and sometimes twisted lyrics, soaring pop hooks and a crazy amount of creativity: Will lifts the lid on long-awaited debut 'Sweet Dreamer'.
"I dream shitloads as a person," Will Joseph Cook admits. "Even this morning, I kept having dreams that I'd gone on this tour but none of us were playing any instruments, we were just miming and trying to convince people it was a good idea, and we were just bombing everywhere. People were throwing stuff at us and everything." That sounds way more like a nightmare, but luckily there's little chance of it actually coming true. He's recently been on tour with Sundara Karma and had "probably the most fun we've had on the road" after all.
Will is about to fully realise another dream though, one that doesn't involve "weird interpretive dance". His debut album 'Sweet Dreamer' is finally being released. As that old saying goes though, good things come to those who wait, and Will wanted to find just the right time to unleash the record on to the world.
"It's good to have people care when you put it out, so I wanted to do some more touring and videos," he says. "A good debut album has to have a sense of arrival or a statement, but I wanted this to also be like a boiled-down, 12-track portfolio. I didn't want to be restricted by concept or anything, it's just literally: 'here's the best things I've made in the past year'," he says. "I'm literally just writing the songs I want to hear."
And clearly, what he wants to hear is an album filled with pop gems. It's meant to give an idea of who Will Joseph Cook is as a person, and provide an insight into what he listens to himself, too. "I hope it'll help people understand what I'm trying to do," he reasons. The album does indeed draw on a huge range of sounds, from the melodic but mellow electric guitar on 'Light Of The Day' to the euphoric steel drums and percussion on 'Plastic', the minimalist lo-fi synth tones of 'Hands' to the staccato riffs of 'For Thursday.' It's a record that's never short on variation, with new ideas hiding around every corner, and absolutely massive choruses bursting from the seams.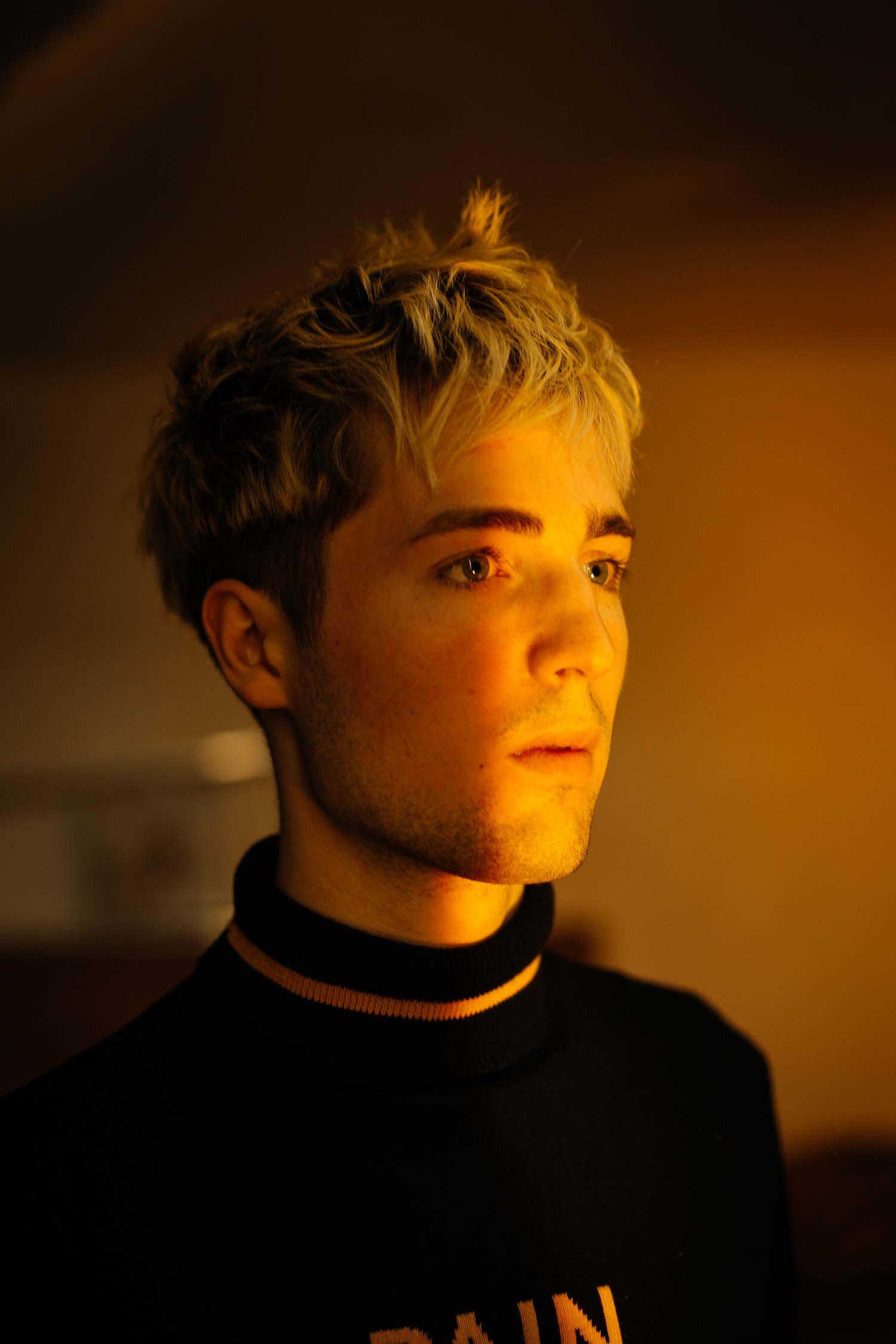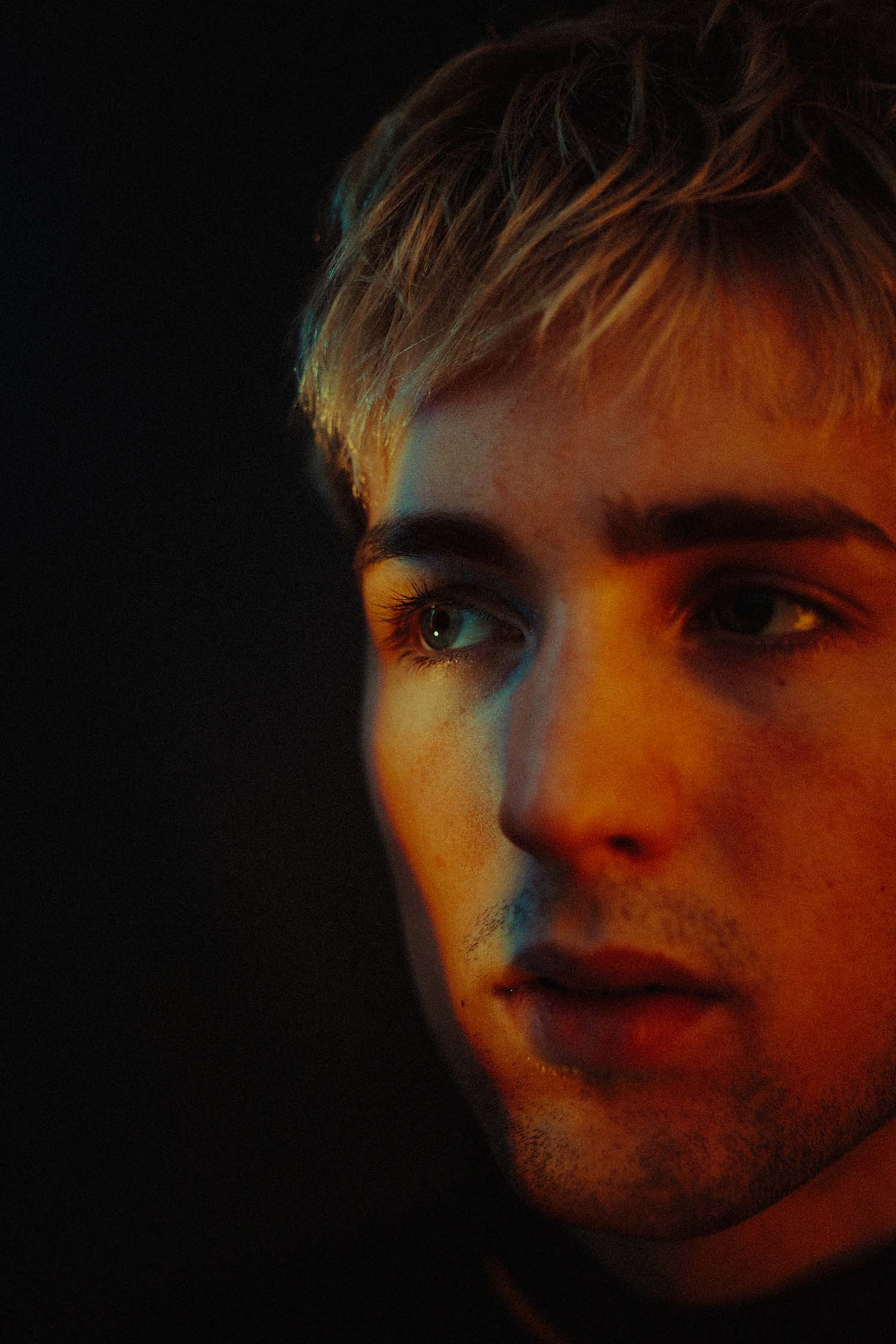 "I'm literally just writing the songs I want to hear."
— Will Joseph Cook
You might be a little surprised about where a lot of his ideas came from, too. At some point most of Will's songs begin life as a little melody or line mumbled or hummed as a memo, while he's out and about. Apparently the bus is a particularly fruitful place to be creative. "I'd say a good 80% of all the tracks started out as a weird bus memo. I've got a bunch of them!" Will explains. Of course, if you're going to mutter to yourself on the bus, you might get a few odd reactions. Even Will thinks it might be a bit strange. Recently, he was "wrapped up in a big fleece with my hood up at the back of the bus humming into this thing and I was like, 'oh my God, people must think I'm crazy'," he says. "I'd think I was weird if I saw me."
Long may this streak of bus memos continue, though, as it's just another outward sign of Will's boundless creativity. Knowing this, it's really not surprising that much of the album, aside from his singles and a reworked version of 'Beach (I Wanna Make You Mine),' is made up entirely of never-before-heard tracks. Some of them were even written and recorded in the last two months before the album was finished. "I had a frantic writing spurt that really helped to reinvigorate it for me," Will explains.
"I think the kind of pop MGMT, Weezer, Vampire Weekend and Phoenix do in their lyrics, there's a slight irony or humour there. They're saying something to catch your ear and make you question what the song is actually about." Similarly, Will also wants you to keep listening, to keep getting more out of his words with each repeated spin. "If you're getting something different from a third listen, then that's exactly what I was trying to do."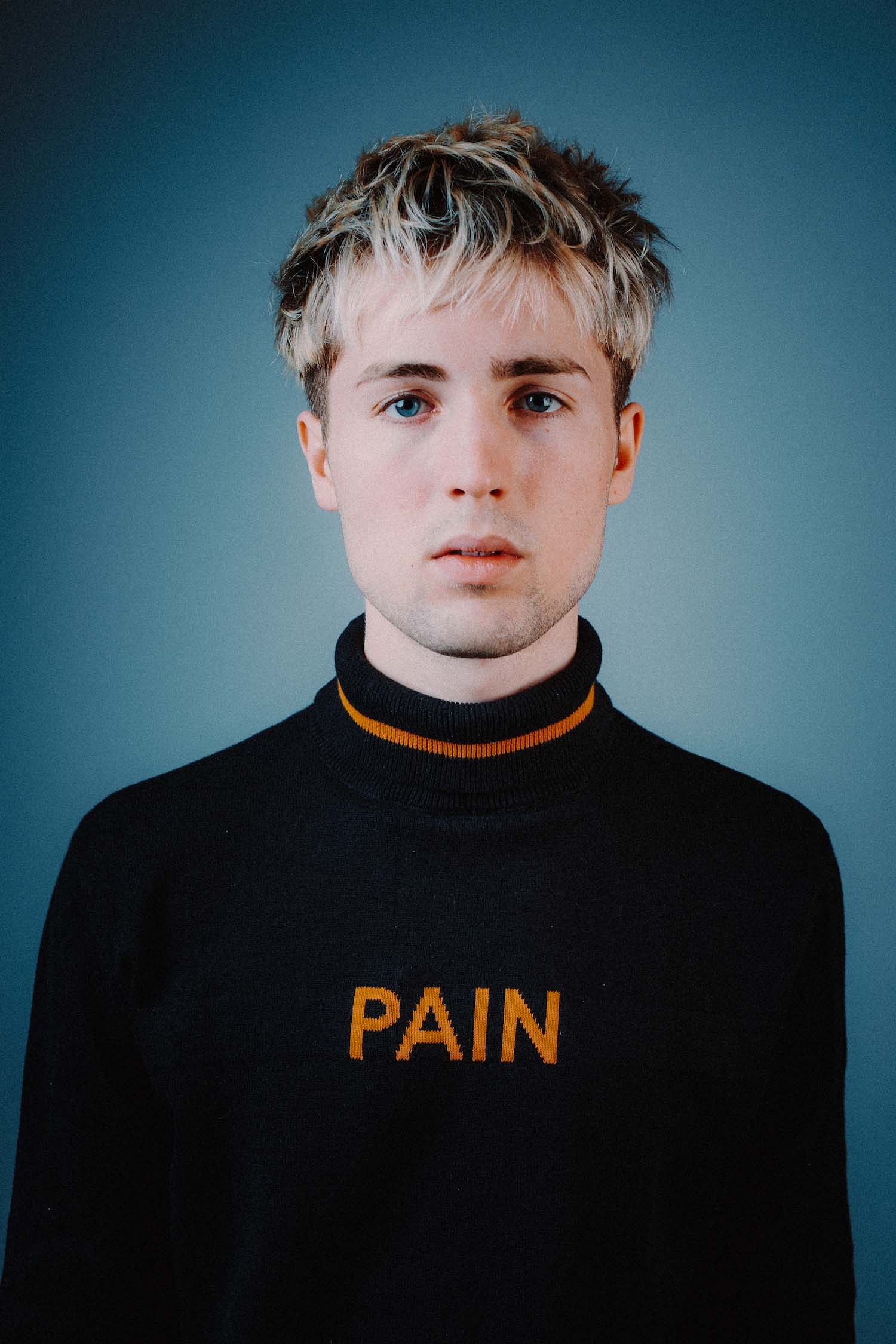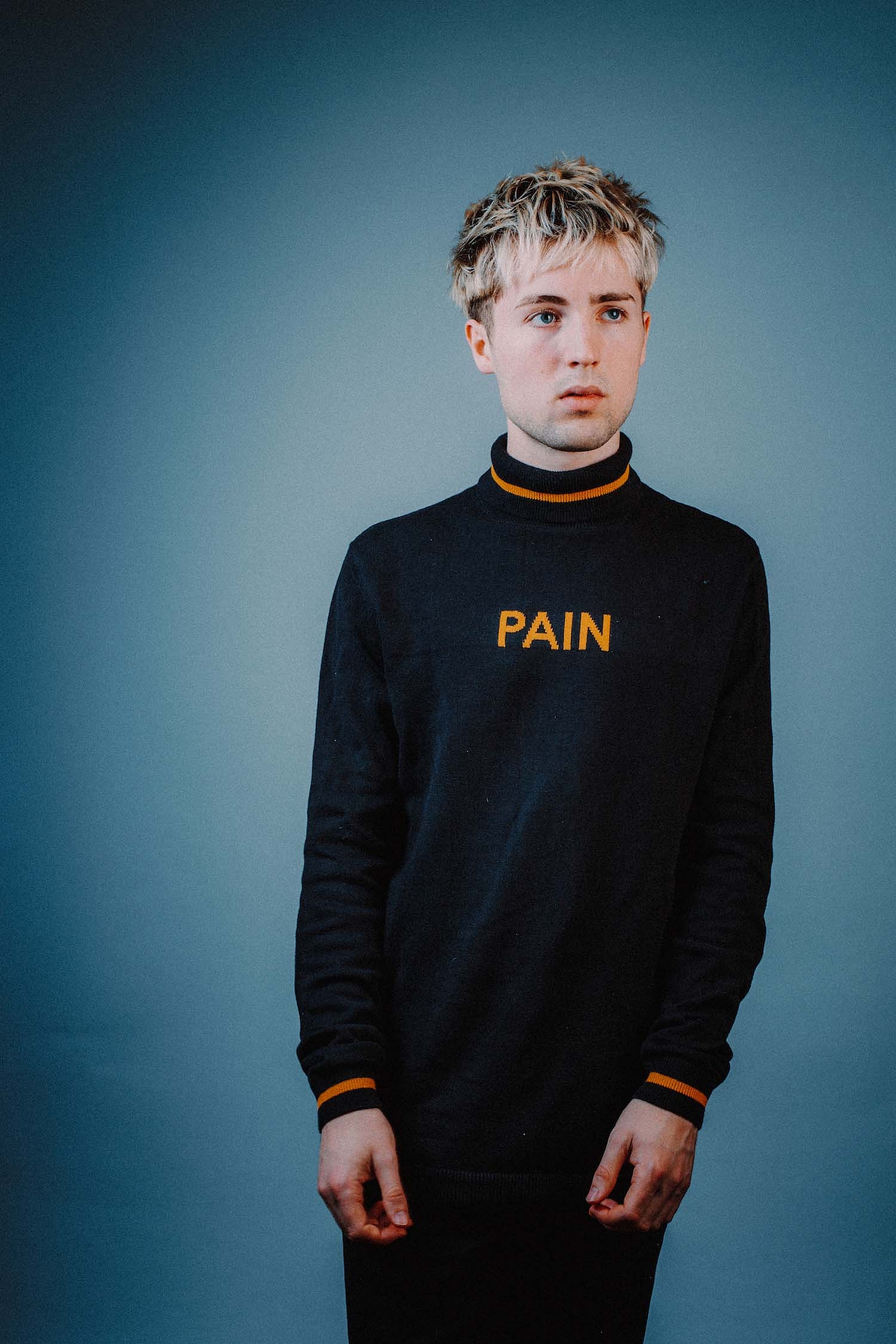 "I was wrapped up in a big fleece with my hood up at the back of the bus humming… I'd think I was weird if I saw me."
— Will Joseph Cook
No song quite epitomises that much more open-ended writing style than the title track. 'Sweet Dreamer' sees Will acting out an internal conflict, battling with himself about how on the one hand he might be "irrational" but also feels as if he's just "looking up." "It's about losing touch of optimism, and how when you're in a negative space you're like 'what the hell happened'? Where you don't understand why you're feeling one way about something."
It's unsurprising that these feelings of conflict would have arisen in Will though, as it came to fruition at a very specific moment in recent history. "When I was writing it, it was the week after Brexit," Will explains. "So all of that stuff was starting to come through and I was feeling pretty negative about shit. It's about trying to convince myself to think differently through the process of writing it." As such, "it was from the perspective of being out of control, and we're left to deal with what's happened to the country."
Determined to carry on injecting his ecstatic pop with realism, Will has been back recording bus memos based on his own life again. "My girlfriend texted me about a flight to Jamaica. But I was like, 'ah shit, if we did that now I definitely wouldn't have the money to do it'," he says. Pipe dreams make good writing material though, and soon enough Will's mind was already thinking of ways to the message into a brand new tune. "I had the idea of the flight to Jamaica being an elusive dream, and I have a good bus memo of that. I was thinking maybe an 80's white-funk type of thing, like David Bowie's 'Let's Dance'."
That's the beauty of Will: he's constantly thinking of ways to turn those dreams into something excitingly real.
Will Joseph Cook's debut album 'Sweet Dreamer' is out on 14th April via Atlantic.
Photos: Phil Smithies
Taken from the April 2017 issue of DIY. Subscribe below.
Read More
Featuring James Blake, Romy, Marika Hackman, yeule and more.