Against Me!'s Laura Jane Grace appears on WTF with Marc Maron podcast
The singer spoke about her transgender journey, her personal life and being part of the punk community.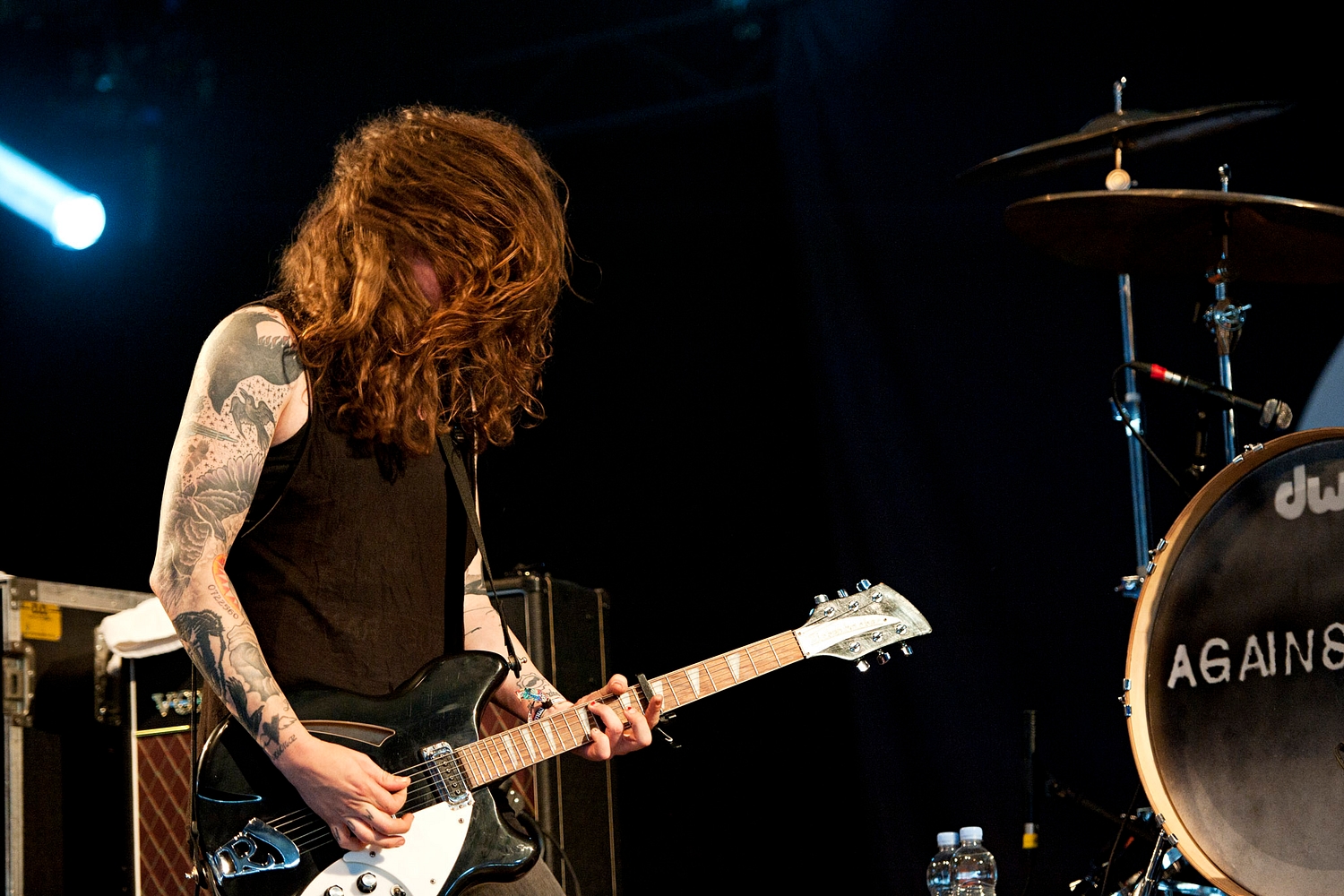 Photo: Sarah Louise Bennett
In the latest edition of Marc Maron's WTF podcast, the stand-up comedian sits down with Against Me!'s frontwoman Laura Jane Grace.
Having already chatted to the likes of Henry Rollins, St. Vincent and, you know, Barack Obama, Maron is no stranger to speaking to some rather influential individuals and the newest edition of his podcast proves that yet again. Speaking to the Against Me! frontwoman after hearing the band's latest album 'Transgender Dysphoria Blues', Maron talks Laura Jane Grace through the majority of her life: from her parents' divorce to her band's first record deal, the pair delve deep into both her career and personal life throughout their interview.
Touching upon everything from what drew her to punk rock ("That's what attracted me to it, because it seemed like a safe place.) to her first time identifying as transgender - being "about 4 or 5, watching the TV " and "feeling a sense of identity in watching Madonna perform" - there's little ground left untrodden in Grace's newest interview.
Listen to the podcast in full over at the WTF Podcast website.
The podcast comes ahead of the release of Against Me!'s new live album, '23 Live Sex Acts', which lands on 4th September though Total Treble/ INGrooves.
The band are also currently out on the road in the US this month, but will be returning to the UK for performances at this year's Reading and Leeds festivals.
JULY
08 Grand Rapids (MI) Intersection
11 Winnipeg (MB) Garrick Theatre
12 Saskatoon (SK) O'Brian's Event Centre
14 Edmonton (AB) Union Hall
15 Calgary (AB) MacEwan Hall
17 Vancouver (BC) Vogue Theatre
18 Project Pabst Portland (OR)
19 Seattle (WA) Neptune Theatre
AUGUST
28 - 30 Reading & Leeds Festivals
Read More
Featuring James Blake, Romy, Marika Hackman, yeule and more.