Premiere:
And So I Watch You From Afar announce their new album with 'A Slow Unfolding Of Wings'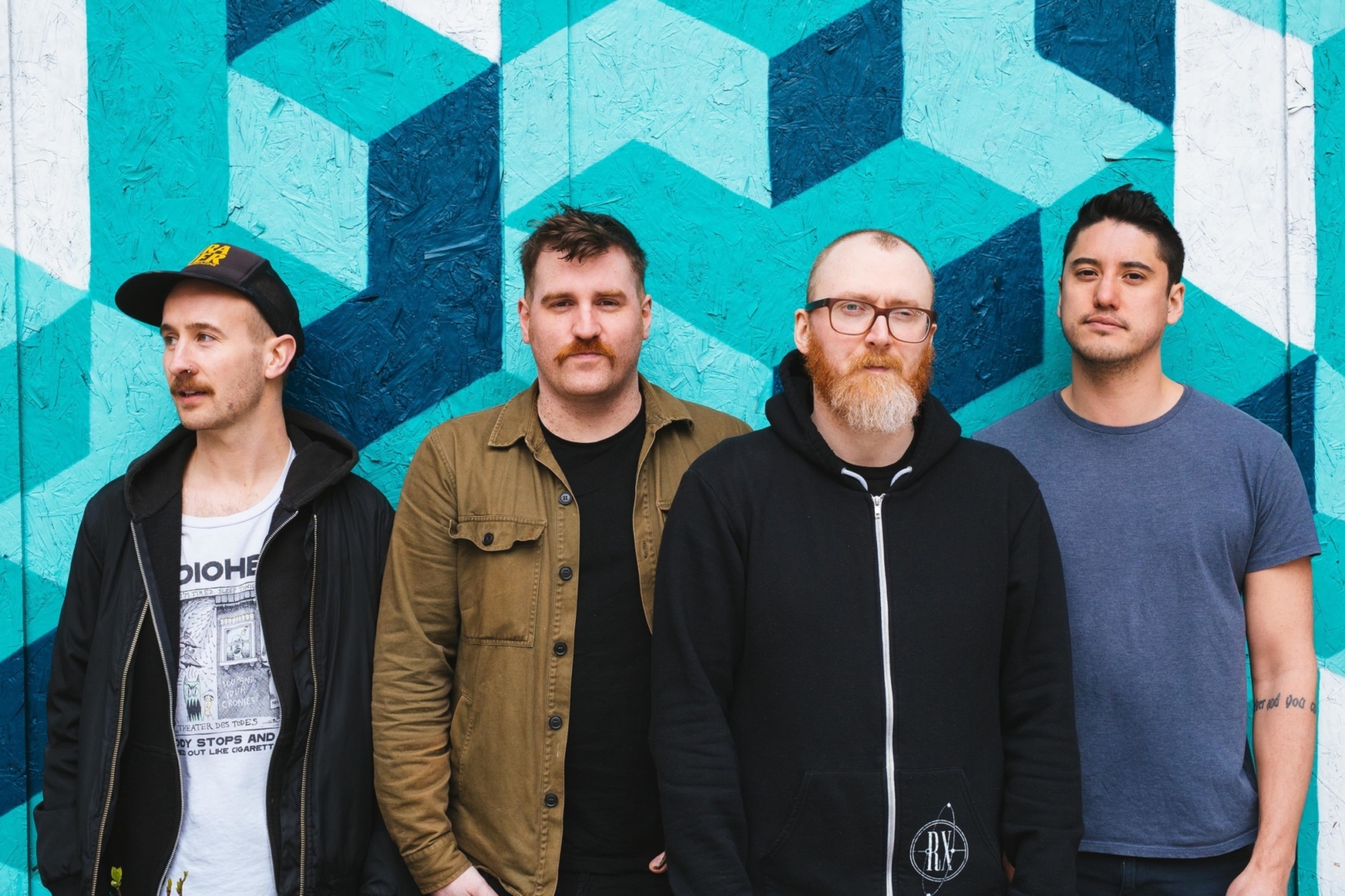 The Belfast post-rockers' new LP 'The Endless Shimmering' is out on 20th October!
Two years on from releasing their last album 'Heirs', Belfast post-rock giants And So I Watch You From Afar are back, and they've announced their new album!
'The Endless Shimmering' is out on 20th October via Sargent House and is set to see the band operating on their instincts. To do so, the band flew to Machines with Magnets in Pawtucket, Rhode Island in March with the hope of capturing that instinct in live performances of the songs.
While a major snowstorm brought the area to a standstill, the band determinedly pressed on with the recording of the nine-track album. As guitarist Rory Friers says: "We tracked, ate, washed and slept at the studio, and 9 days later we had recorded and mixed the entire album just as the snow began to melt".
Speaking of the album, bassist Jonathan Adger said: "We laid everything bare and put everything we had into the songs," Adger says. "And we hope people can feel that and use that without us having to be to overt in how we present it. The album was charged with a lot of what we were all going through as individuals, but we wanted to allow it to become people's soundtrack to whatever they need in their life at this moment". See the tracklisting for the new album below.
1. Three Triangles
2. A Slow Unfolding Of Wings
3. Terrors Of Pleasure
4. Dying Giants
5. All I Need Is Space
6. The Endless Shimmering
7. Mullally
8. I'll Share A Life
9. Chrysalism
As a first taster of what to expect from the new album, they've shared the epic 'A Slow Unfolding Of Wings'. Combining a few slower, more contemplative yet complex melodies alongside passages of pure, blistering riffs and thunderous percussion, it shows off the raw energy that they aimed to instil into the whole of 'The Endless Shimmering'.
Not only that, but the band will also be headed on a huge tour of Europe from October. As part of it, they'll be returning to the UK in November, when they'll be playing in London, Manchester, Glasgow and Bristol before heading to Dublin, County Mayo, Cork and Galway in December. Tickets are on sale now. You can see all of the upcoming European tour dates here.
Get the first spin of 'A Slow Unfolding of Wings' and see And So I Watch You From Afar's upcoming UK and Ireland tour dates below.
NOVEMBER
23 London, UK, Koko
24 Manchester, UK, Academy 2
25 Glasgow, UK, Oran Mor
26 Bristol, UK, Thekla
DECEMBER
28 Dublin, IRE, Academy
29 Castlebar Co Mayo, IRE, Garbo's
30 Cork, IRE, Cypress Avenue
31 Galway, IRE, Roisin Dubh
Read More