Album Review
And So I Watch You from Afar - The Endless Shimmering
4 Stars
The sense of optimism is infectious.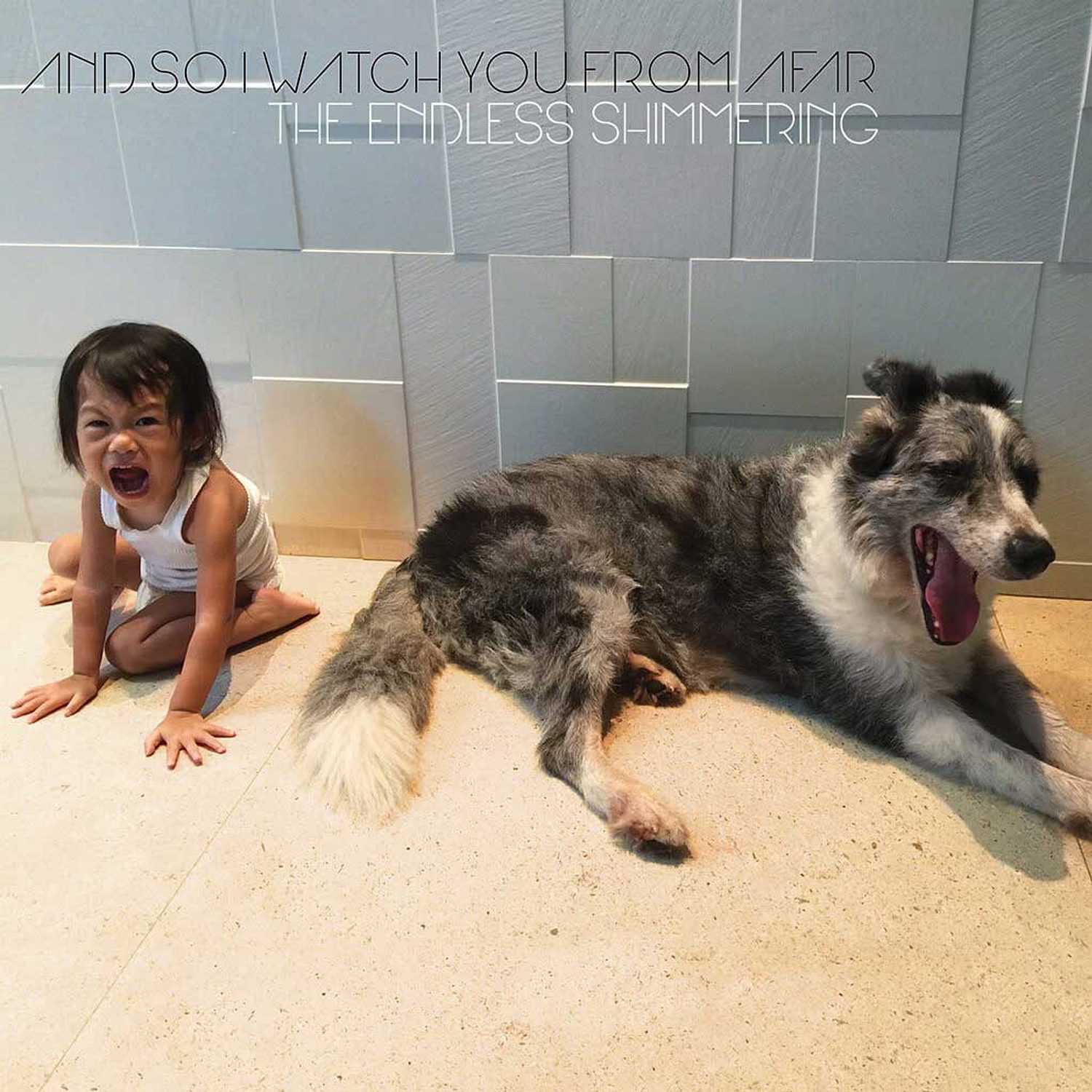 In the lead-up to going in to record the nine songs that make up 'The Endless Shimmering', And So I Watch You from Afar practiced them extensively, the idea being that they'd be so well-drilled before they actually headed to the studio that it would be as if they'd already toured them. That's something that shines through pretty clearly throughout what is far and away the tightest and most refined record to date from the Belfast outfit. As usual, they take a liberal approach to the volume dial across the board; the drums are thunderous, especially on opener 'Three Triangles', while the guitars flit frequently between shimmering (!) walls of feedback and the kind of agile licks that they've long plucked from their more melodic influences.
The band have stayed pretty true to the guitar since the outset, resisting the temptation to, like post-rock peers 65daysofstatic or Explosions in the Sky, branch out into electronic territory, but that's not to say their sound hasn't become more expansive on 'The Endless Shimmering'; these are arguably the most complex compositions they've yet come up with. Perhaps most pleasantly surprising of all, though, is just how anthemic the album sounds. Instrumental outfits of their ilk are often the groups best placed to deliver the sort of apocalyptic soundtrack that frankly wouldn't be amiss in 2017's political climate, but instead, And So I Watch You from Afar are on frequently buoyant form here, especially on the soaring single 'A Slow Unfolding of Wings' and the irresistibly bouncy 'Terrors of Pleasure'. The sense of optimism is infectious, and even with plenty of stiff competition for the title, 'The Endless Shimmering' might be the year's most exhilarating post-rock album.
Read More
Featuring James Blake, Romy, Marika Hackman, yeule and more.