Listen
Biig Piig teams up with Deb Never for new track 'Picking Up'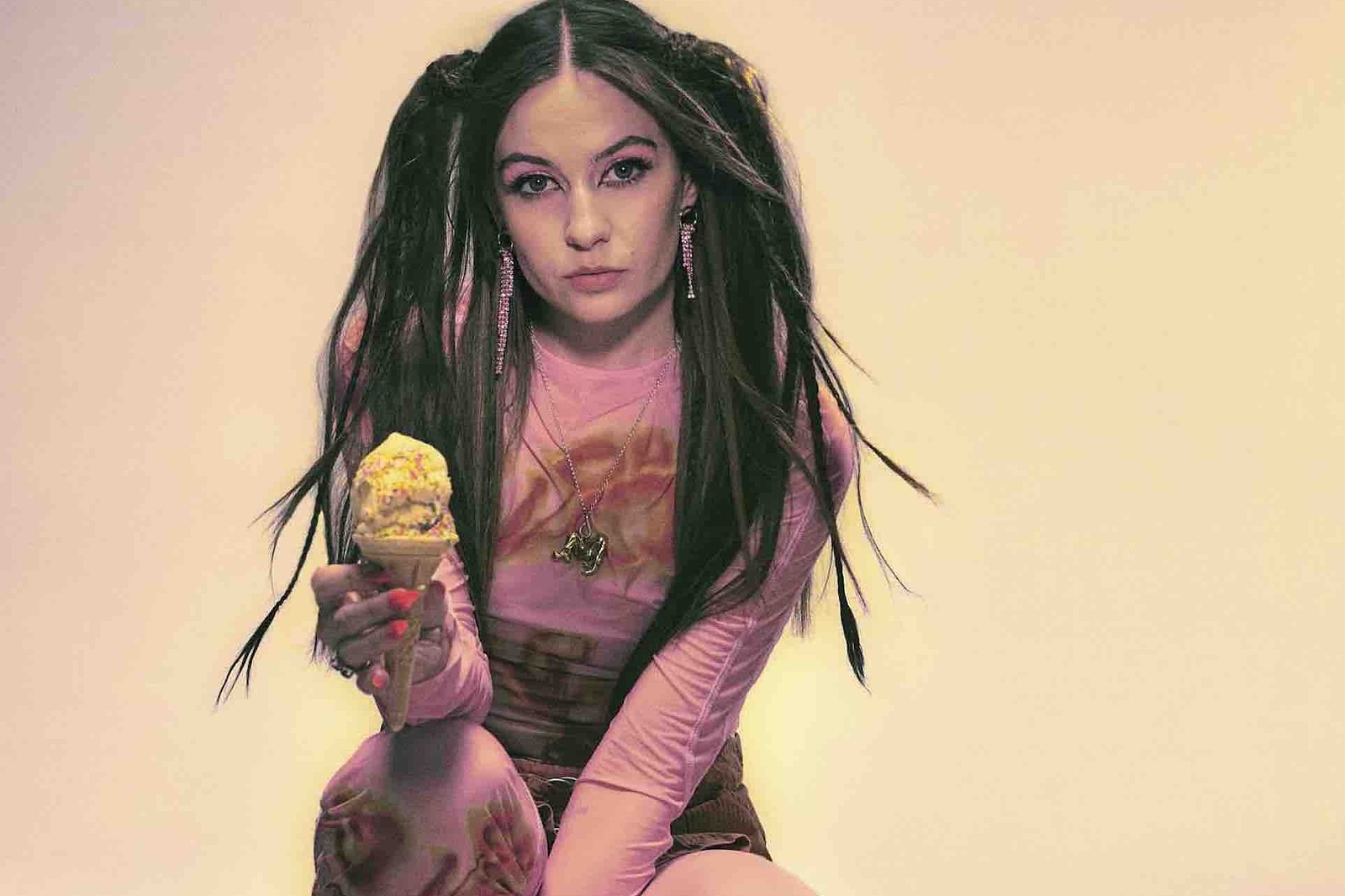 The duo first aired the track during Biig Piig's sold-out London and Irish residency last month.
Ahead of the release of her debut mixtape 'Bubblegum', which is set to arrive on 20th January via RCA, Biig Piig is sharing new track 'Picking Up', featuring LA artist Deb Never.
Created while Biig Piig, Deb, and NiNE8 Collective's Mac Wetha were hanging out in London, Biig Piig describes the track as "about wanting to run, get outside of your body, or go and punch something…anything to get the feeling out.
"I just love Deb and her energy: the track itself is heavy, but we had a lot of fun making a song about following anxiety and chaos."
"I've been a fan of Biig Piig for a while now so it holds dear to me that we created something special, especially with Mac Wetha, who is a close friend and who produced on the track," Deb adds. "I'm elated to be a part of this song."
The track features on Biig Pig's upcoming mixtape 'Bubblegum'. "Bubblegum is sweet and nice to look at, but it's sticky," she explains. "I like the innocence, but was drawn to the texture — balloony, elastic, stretchy. And it bursts, too. That's what the tape felt like."
Have a listen to 'Picking Up' below.
'Bubblegum' Tracklisting:
1. Only One
2. Liquorice
3. Kerosene
4. This Is What They Meant
5. Ghosting
6. Picking Up (ft. Deb Never)
7. In the Dark
See Biig Piig live at the following dates:
FEBRUARY
27 || New York || The Mercury Lounge
MARCH
01 || San Francisco || Popscene at Rickshaw Stop
02 || Los Angeles || The Echo
10 || Paris || La Maronquinerie
12 || Amsterdam || Melkweg OZ
14 || Berlin || Säälchern
16 || Cologne || Luxor
17 || Brussels || Botanique
19 || Glasgow || King Tuts (SOLD OUT)
20 || Manchester || Gorilla
21 || Bristol || Thekla (SOLD OUT)
23 || London || Brixton Electric (SOLD OUT)
25 || Limerick || Dolan's
26 || Cork || Cyprus Avenue
28 || Dublin || Academy
Read More