Watch:
Dama Scout mix sweet and surreal in their video for 'Sugar'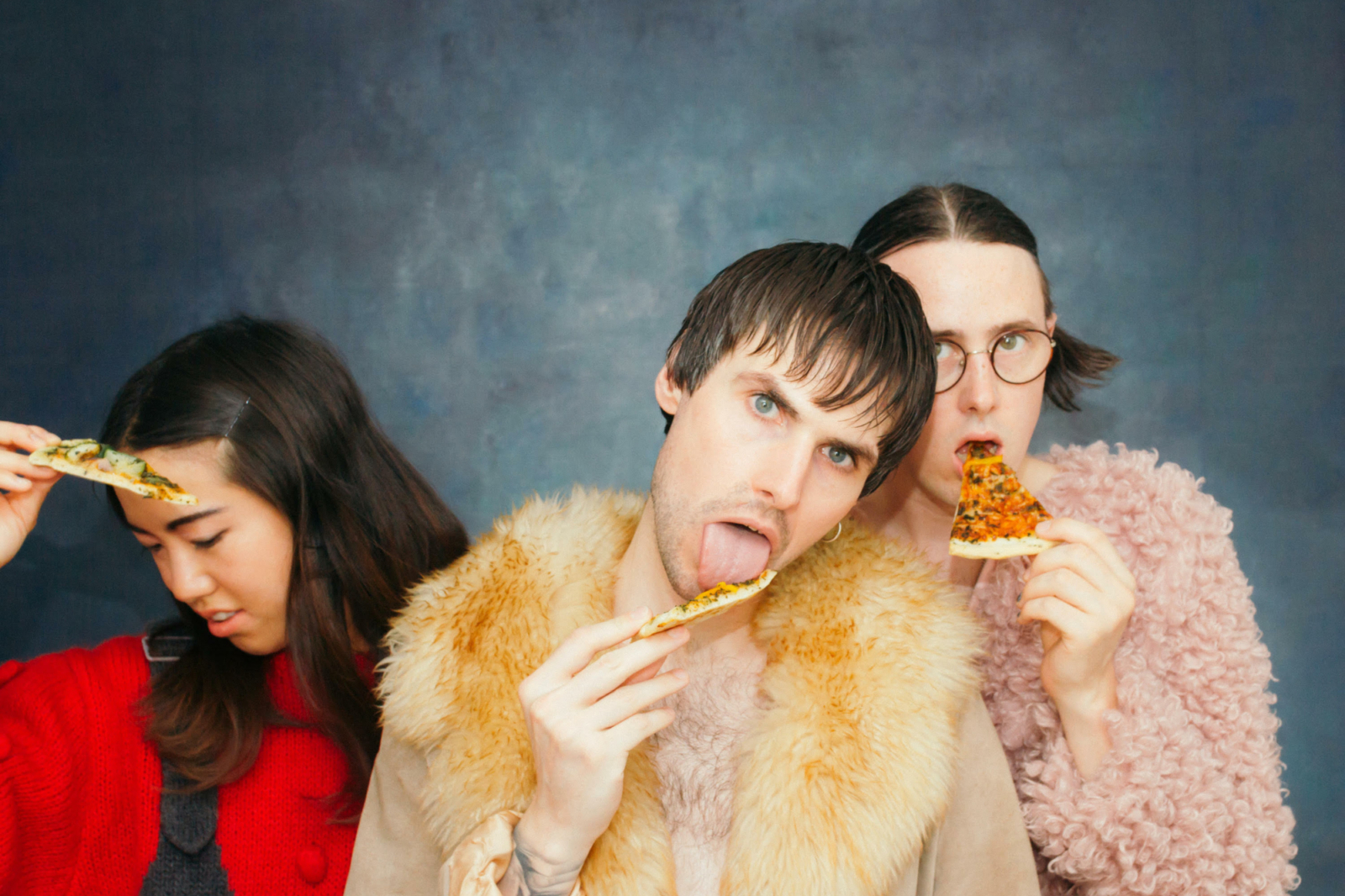 Not one to watch if you're a bit scared of the dentist…
Back in early September, London trio Dama Scout unveiled their single 'Sugar', a second teaser of their upcoming debut EP.
Ahead of the EP's release on 10th November via Hand In Hive, the band have shared a new video for the single, and if you've ever been afraid of going to the dentist, look away now. It sees the trio having one too many sweet treats and having to visit a clinic, ran by Dr. De Sade, but things take a violent, twisted turn. Perfect for just before Halloween then!
Speaking of the video, the band said: "In this little number we continued our exploration of mixing sweetness with the dark and surreal, and pushed it to the point of being grotesque. You have sweets which are sweet, and violence which is dark. And you have lots of very sugary blood which is both sweet and dark. See what we did there?
"There's a bit of Little Shop of Horrors in there, and some of the saturated gore of Dario Argento films. Also there's a dentist kit and some tough black rubber gloves that will be available for purchase at our next show. Come on down!"
As well as supporting Jane Weaver tonight at the Islington Assembly Hall in London, Dama Scout are hitting the road with Weaves across the UK next month. They're also set to play a headline show at The Waiting Room in London on 31st January 2018. Tickets for the headline show are on sale now.
Watch the video for 'Sugar' below.
Read More