Watch
Geese return with new track 'Cowboy Nudes'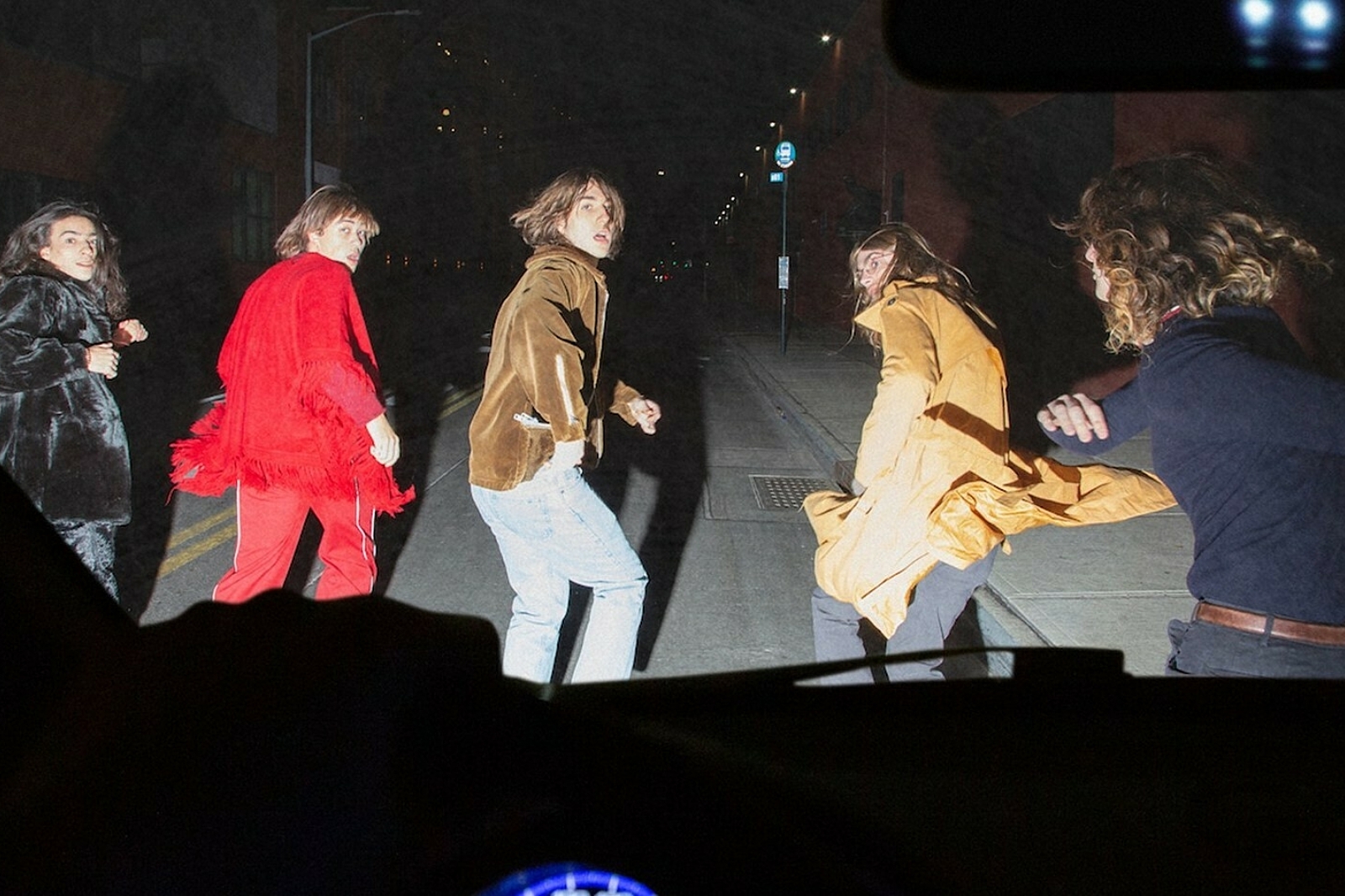 Photo: Kyle Berger
It's their first new music since the release of their debut album, 'Projector'.
Following the release of their debut album 'Projector' in 2021, Brooklyn's Geese are back with new single 'Cowboy Nudes'.
"The song is about life getting better, and more fun, after the end of the world," frontman Cameron Winter says. "When we were doing overdubs I wanted to add something Eastern-sounding on the second verse, so I had our drummer Max bring over this busted up sitar we'd had lying around since high school. I went to buy some new strings at a world music store, and the guy told me one pack was $80. I thought he was kidding so I bought two. He was not; sitar strings aren't cheap. I didn't even end up fully restringing it, I just played the one not-broken string. So you better appreciate that goddamn sitar on the second verse. I'm also proud of the line about falling in love with a tumbleweed."
Check out new track 'Cowboy Nudes' below.
Read More