Neu Pick
London oddballs Horsey share surreal, jazz apocalypse 'Bread & Butter'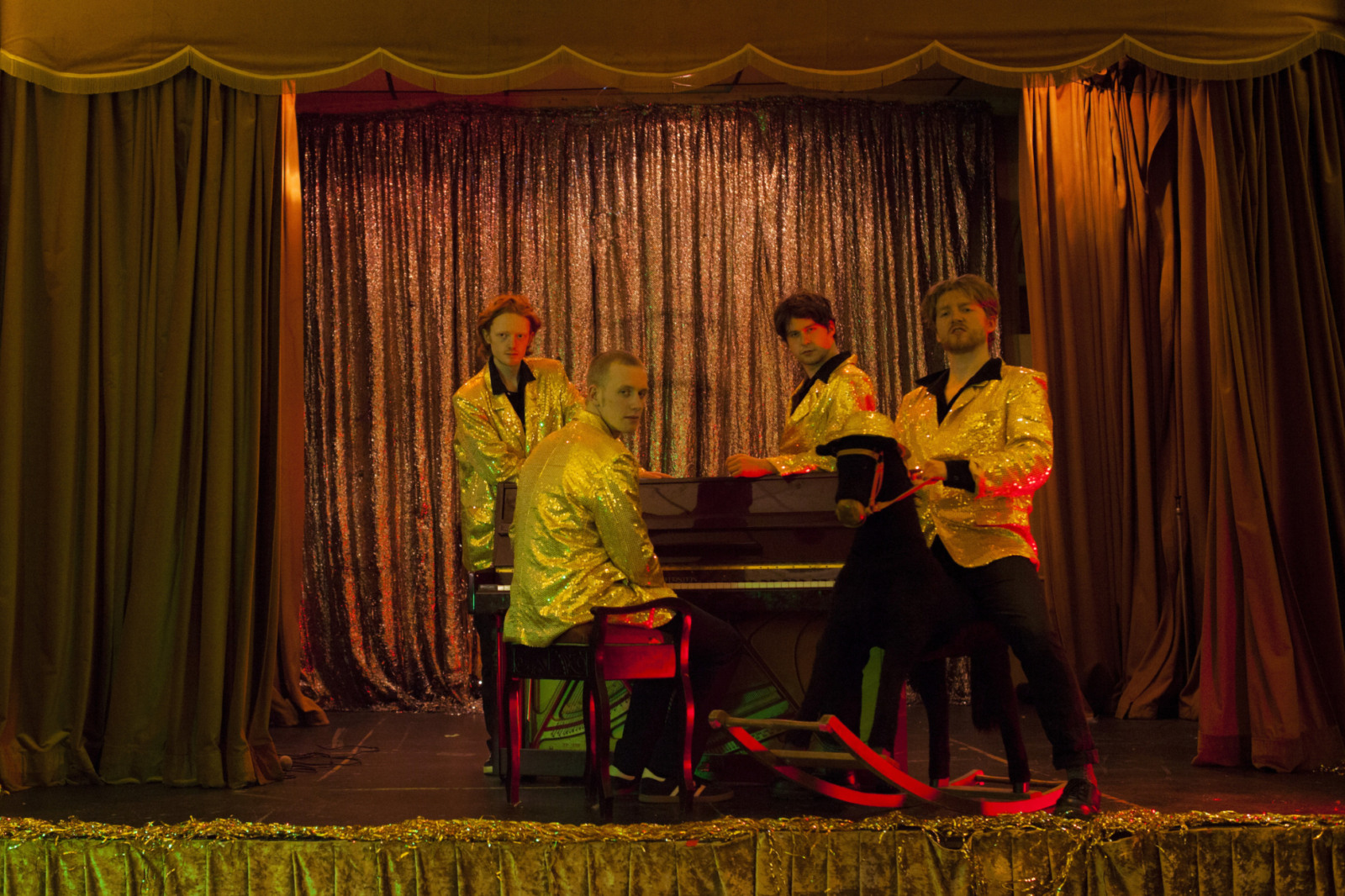 Get to know the band a little better in our new Q&A.
Londoners Horsey - centred around the core duo of Jacob Read (aka DIY fave Jerkcurb) and Theo McCabe - are almost certainly one of the most baffling yet brilliant new bands we've come across in a while.
Despite keeping a fairly low profile in terms of press and releasing only a handful of tracks online, the group have built up a firm live following, recently touring with King Krule and selling out none-too-small venues in their hometown.
Why? Because, from the glitzy gold sequinned jackets they sport onstage to the funny, noodling, dark-hearted jazz they tout, Horsey are intoxicatingly odd. Their tracks meander through chintzy piano, to shouty call and response heckles to - on occasion - something resembling a rock opera. They are basically uncategorisable and on new offering 'Bread & Butter' they're doing nothing to make themselves more palatable.
There's some chants about being a wizard, some loungey spoken word bits that sound like they should be attached to a smoking jacket in a vice den and a Very. Very. Strange video featuring the band in nightmarish animal masks dancing around with a trippy Satan.
Basically: Fuck knows. But it's great.
Watch and listen here and get to know the weird and wonderful minds of the duo below.
Describe your music to us in the form of a Tinder bio.
Over 8 inches. Tall and muscular, pure bread - shiny exterior. Powerful, can lift humans. Soft at heart. 4 legs. Disorganised, but loyal and present in the moment. Enjoys long walks on the beach. Is, figuratively and literally, a horse.
What's your earliest musical memory?
Jacob: Mine was singing 'shake your booty' by KC and the Sunshine Gang as a toddler in front of a group of 11 year old girls at Centre Parcs. My mother was singing in a disco band at the same time so I was most probably mimicking her. I was a shy only child who occasionally had bursts of showing off.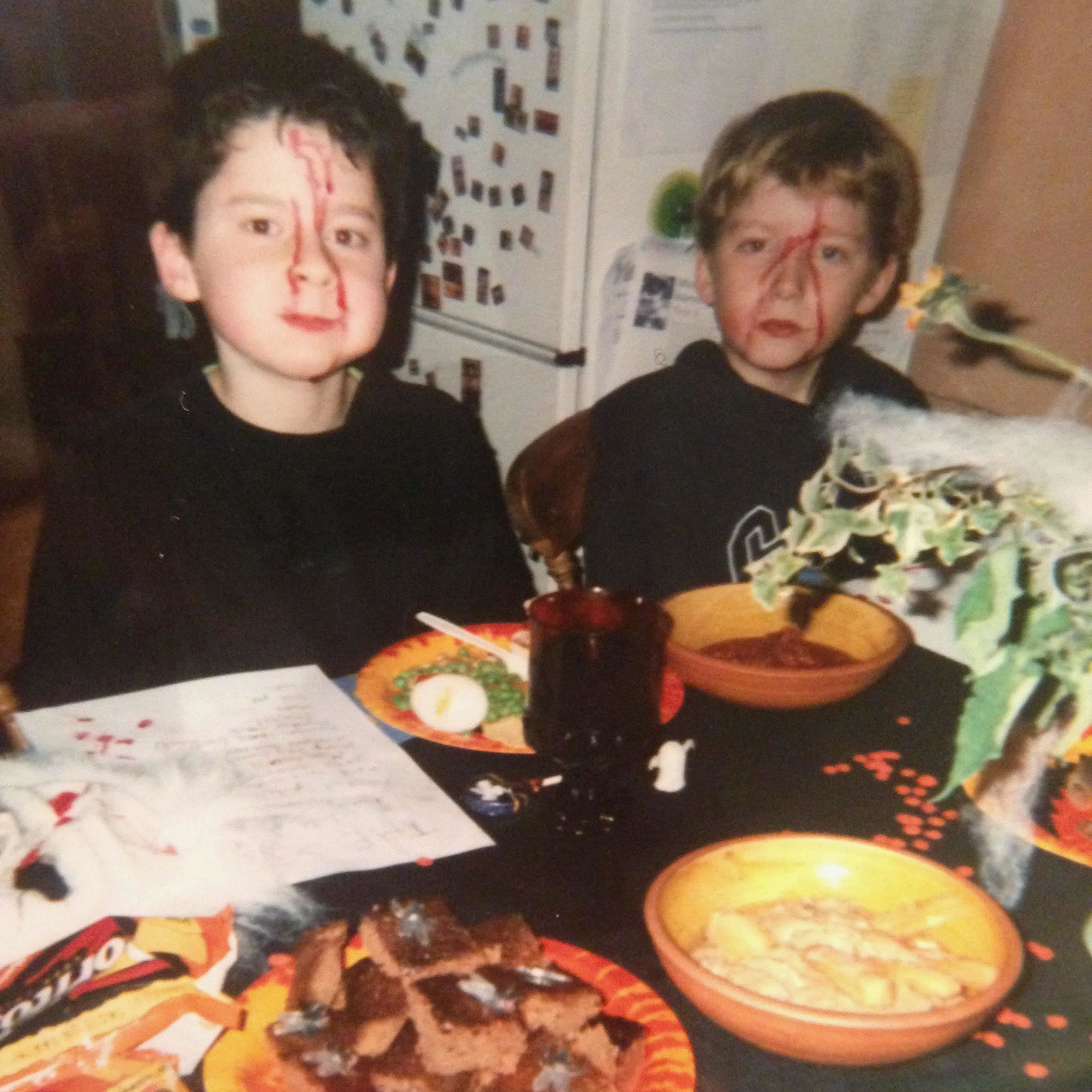 Who were some artists that inspired you when you were just starting out (and why)?
Theo: I liked playful music. Stuff like the pixies - cause the songs were so good and so funny. The bad plus, amazing musicians and very playful. The album Le Mystere Des Voix Bulgares - I can't believe someone composed that music and it was able to be passed down from mother to daughter by ear. Astonishingly complex and beautiful. And playful.
You're based in London - what's the music scene like there at the moment? Are there other artists breaking through at the same time that you take inspiration from?
Jacob: My housemate said that the London music scene is a bit like TK Maxx, in that it's mostly shit but there's a couple gems if you search hard enough.
I really love that band Jockstrap, soothing bossanova with hollywood strings but also kinda dissonant and ugly in places. I also love Jerskin Fendrix, Sistertalk, Sorority, Boss & Black Midi. Those groups are doin some innovative stuff.
Who would be your dream collaborator?
Larry David.
Musically or otherwise, what are you most looking forward to in 2019?
Brexit - can't fucking wait.
If people could take away one thing from your music, what would it be?
A strong, compulsive desire to buy merchandise and come to our shows.
View the band's upcoming tour dates below.
JANUARY
30 London, The Social
FEBRUARY
02 London, Amersham Arms
23 London, The Vaults
Read More