Listen
Dua Lipa teams up with Madonna, Missy Elliott and The Blessed Madonna for 'Levitating' remix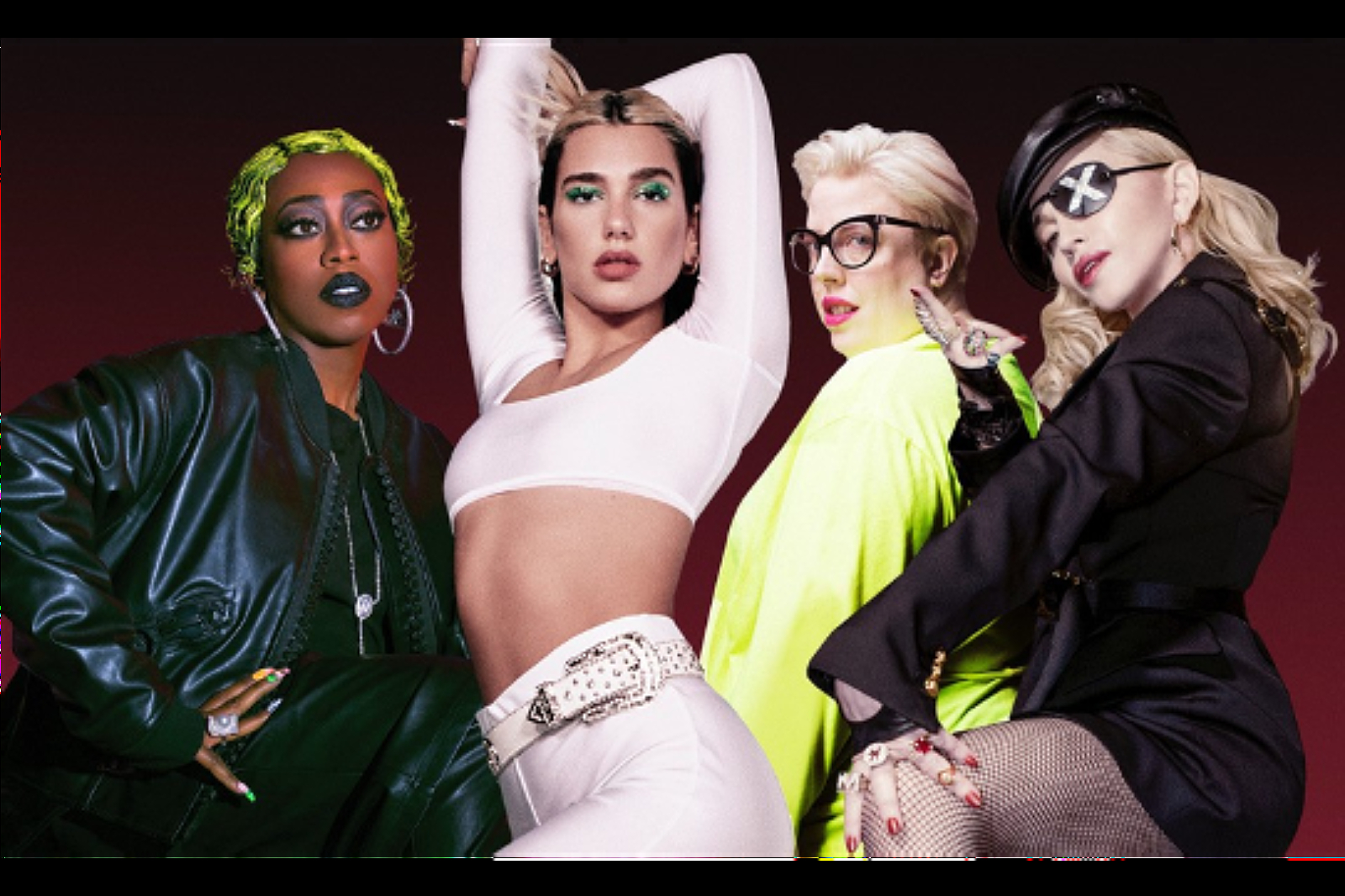 It's taken from her upcoming remix album 'Club Future Nostalgia'!
In today's pick of things we absolutely love to see, Dua Lipa has shared The Blessed Madonna remix of 'Levitating' featuring Missy Elliott and Madonna!
Talking about the release, Dua says, "I decided to take the party up a notch with the incomparable The Blessed Madonna, who secretly helped me to craft the mixtape that would become 'Club Future Nostalgia' and the absolute queens Missy Elliott and Madonna joined me for an epic remix of 'Levitating'."
"It is no overstatement to say that reimagining Dua's amazing record, 'Levitating' with Madonna and Missy Elliott was my dream come true," The Blessed Madonna adds. "That's a phrase that is overused, but in this case, it is absolutely literal. I thought a lot about what it would mean to enter the 'Duaverse' and make a dance classic that we would both be proud of equally. I wanted this to stand the test of time and straddle the things I love about underground electronic music and perfect pop music. It was strange to work completely alone and in total secrecy on something that has been the most special and ultimately public experience of my life. I think being in a world where there were no clubs, allowed me to create a record for the dance floor that only lived on my mind. Being a part of this was not only an honour but the very best medicine for dancing feet that are stuck at home. I hope it lifts up the spirits of everyone that hears it, as much as it has lifted mine. Truly, I am levitating."
"I am humbly grateful that Dua asked me to be a part of this record because I am a fan of her work and I love the whole 80's vibes that her music gives," Missy continues. "When her team sent the track, I was like 'ooooh this is fire!' and I immediately recorded my verse. She heard it and loved it and here we are!"
'Club Future Nostalgia' is out on 28th August.
Read More