Star chasers:
Starcrawler burst forth with 'Ants'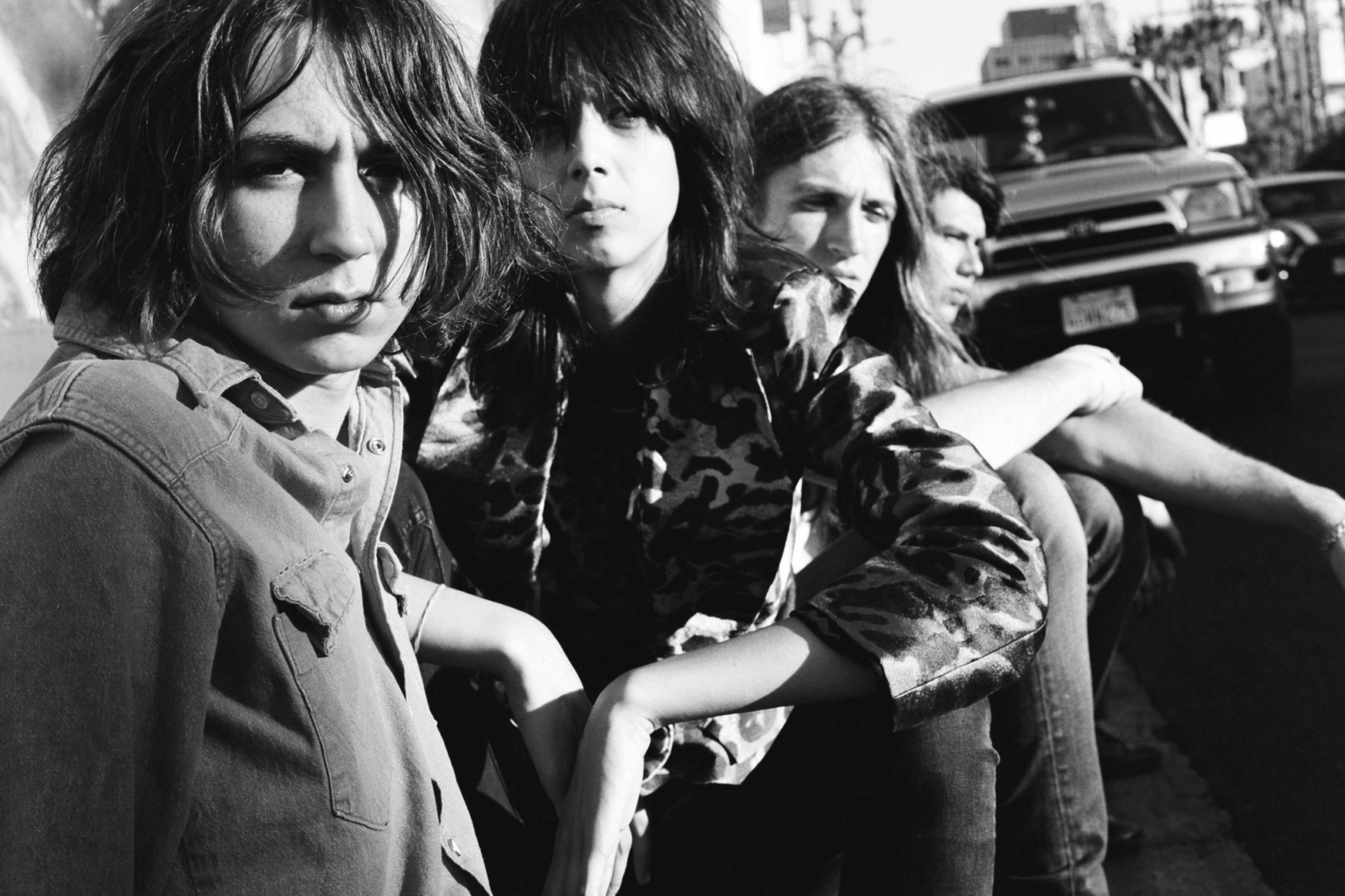 The Los Angeles band make a statement with their sub-two minute debut single.
Get ready for a simply huge slice of pop-infused scuzz-rock.
Los Angeles' Starcrawler were formed only a year ago when lead vocalist Arrow de Wilde met guitarist Henri Cash at their Echo Park high school, they soon found drummer Austin Smith and bassist Tim Franco while roaming the streets of Hollywood. Now they've only gone and signed to Rough Trade, and have released debut single 'Ants,' which recalls the poppiness of Blondie but injects it with scuzzy, punk-influenced guitars. It presents the listener with a sub-two minute blast of what Starcrawler are all about.
They've also released an accompanying video, which shows the band at some of their live shows, Arrow proving to be a provocative but thoroughly captivating figure. Speaking of the idea behind video in a statement, Arrow said: "I went through a period of time in sophomore year where I was really angry and frustrated, I wanted to start a band so badly because the band I had with my friends (before Starcrawler) had fallen apart. So I started watching live videos of The Runaways and studying Cherie Currie's moves as well as Iggy Pop and Kiss…I slowly started to create this character, this alter ego maniac."
Watch the video for 'Ants' and see all of Starcrawler's upcoming tour dates below.
MAY
15 London, UK, The Old Blue Last
16 London, UK, The Garage
17 London, UK, Shacklewell Arms
18 Brighton, UK, The Great Escape
26 Pioneertown, USA, Pappy & The Harriets
27 San Diego, USA, The Soda Bar
JUNE
16 Santa Anna, USA, The Constellation
17 San Francisco, USA, The Bottom of the Hill
Starcrawer will play The Great Escape (18th-20th May), where DIY is an official media partner. Tickets are on sale now. Visit diymag.com/presents for more information.
Read More