Watch
Starcrawler unveil video for 'Hollywood Ending'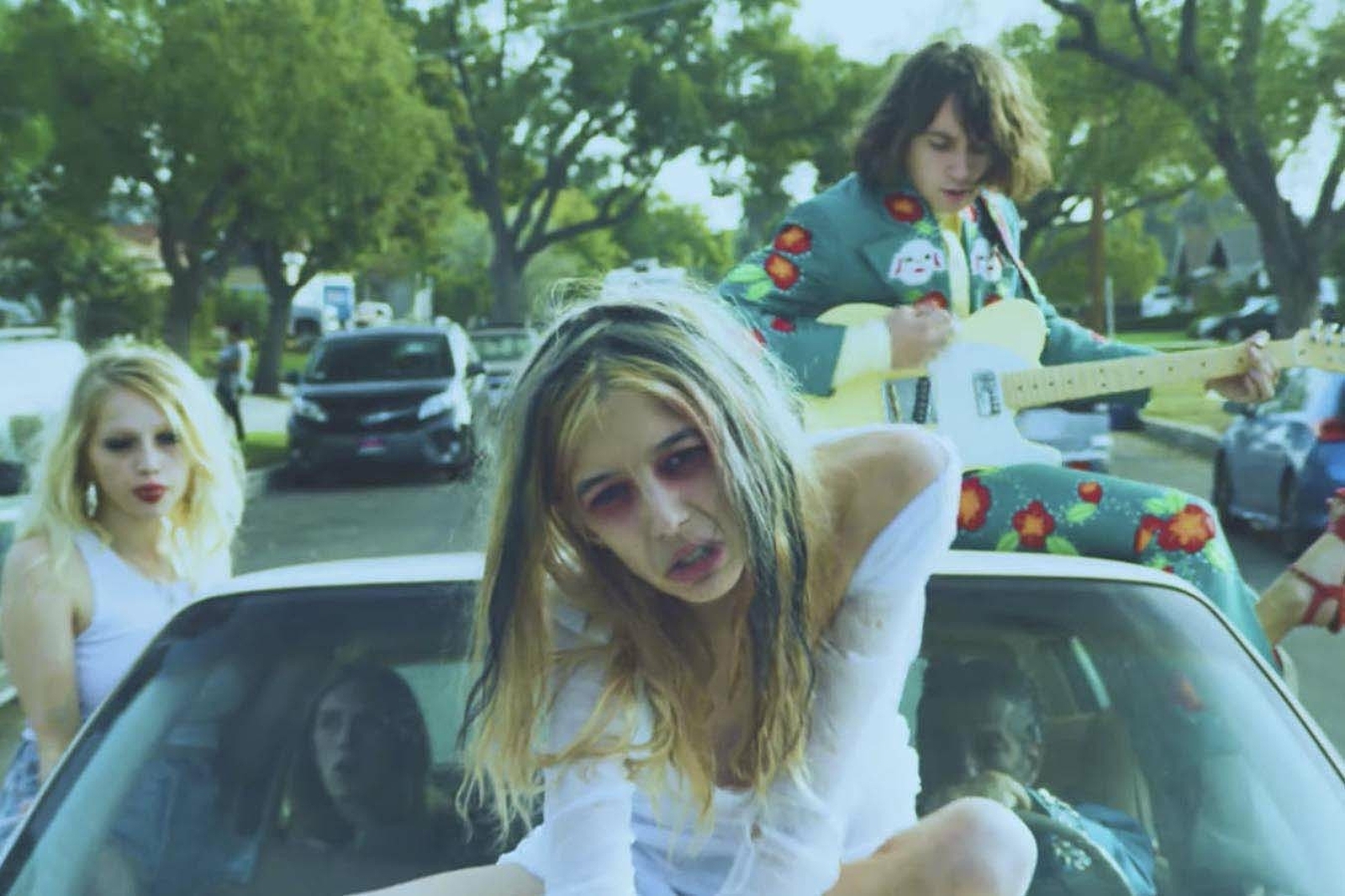 The track was released back in November.
Starcrawler have shared a video for single 'Hollywood Ending'.
The Ryan Adams-produced track was released back in November, itself following the LA group's self-titled debut which came out back in January 2018.
The video was directed by Gilbert Trejo. "Arrow [De Wilde, vocalist] and I almost started sowing the seeds for this video when we first met… one of the first things we bonded over was our shared love for old Hollywood… not 'old Hollywood' like Golden age 1940's Cary Grant and movie stars Hollywood, but old Hollywood like, our parents' generations and Weetzie Bat's version… washed out hotels, and restaurants like TOI on sunset. We bonded over freeways and 1920's apartments covered in Christmas lights. The Hollywood we both got dragged around felt magical at a young age. Freaks like my aunt Vicky, and Arrow's uncle Jimmy (who stars as the spirit of Hollywood in the video)… John Doe and Exene's Hollywood meets Tommy Lee and Bobby Brown's. When we got the go ahead to make the Hollywood Ending video, we knew exactly what type of imagery we wanted to convey. We got to bring our own favourite disappearing neighbourhood back to life."

Arrow adds: "This song to me shows a loss of innocence and the dramatic yet sometimes bitter 'Hollywood ending' to a first love. Everyone has to go through different Hollywood endings in their own lives, whether they're good or bad. Sometimes it's the Wizard Of Oz and you wake up from a crazy nightmare dream and you're fine, or sometimes it's Carnival of Souls where you've been dead all along."
Watch the video below.
Read More