Details:
The Prodigy announce new album, 'The Day Is My Enemy'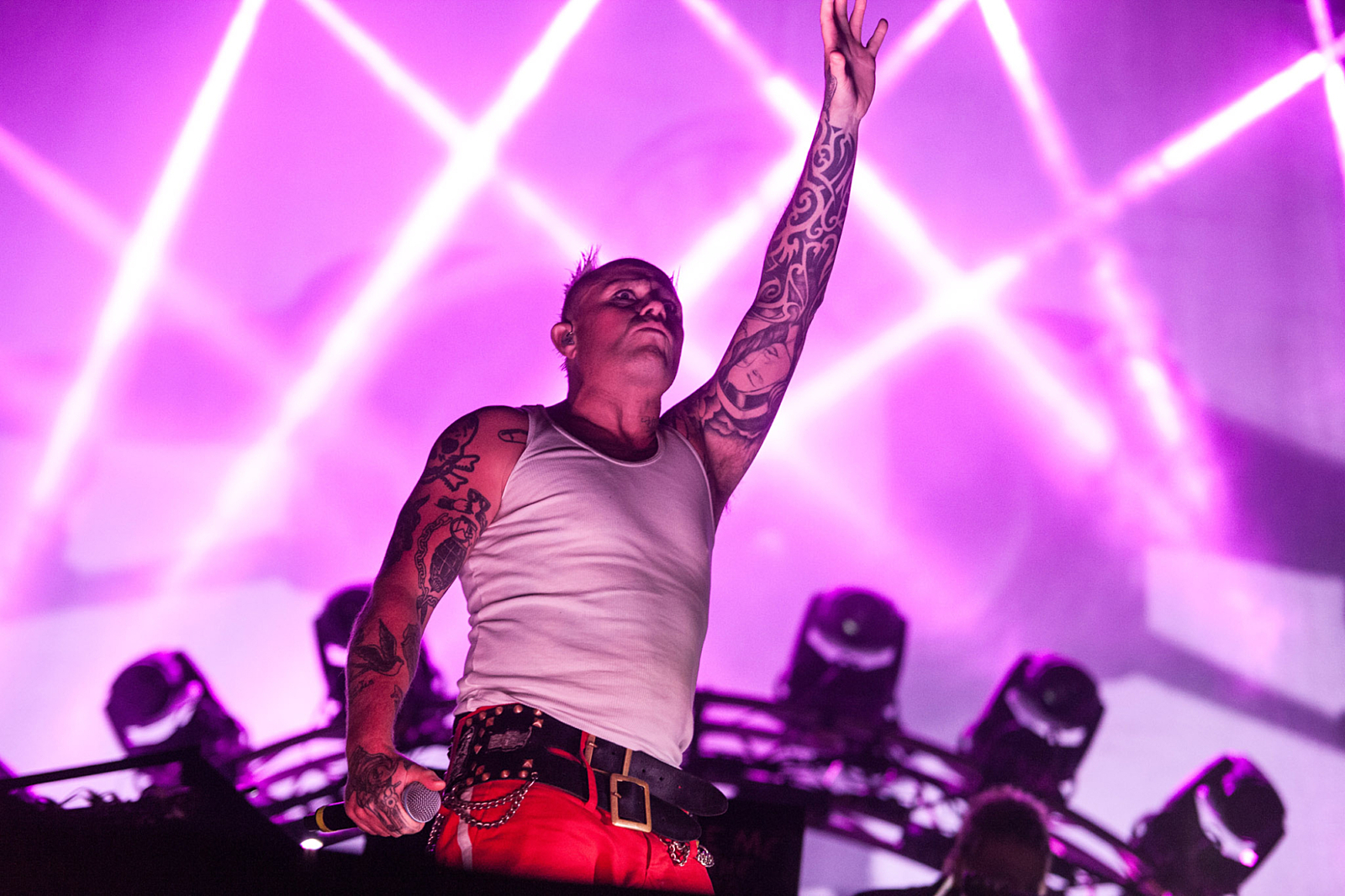 Photo: Emma Swann
Sixth studio LP is out this March.
The Prodigy have announced plans to release their sixth studio album.
Titled 'The Day Is My Enemy', it's out via the band's own label Take Me To The Hospital on 30th March 2015.
The record's being led with a new teaser trailer, which mixes live footage with a freakishly harsh, industrial ringing noise. "PLAY IT LOUD", reads the description.
One of the tracks, 'Ibiza', is set to feature Sleaford Mods, with Flux Pavilion acting as the other guests on the album.
See the full tracklist above the teaser:
1. The Day is My Enemy
2. Nasty
3. Rebel Radio
4. Ibiza feat. Sleaford Mods
5. Destroy
6. Wild Frontier
7. Rok-Weiler
8. Beyond the Deathray
9. Rhythm Bomb feat. Flux Pavilion
10. Roadblox
11. Get Your Fight On
12. Medicine
13. Invisible Sun
14. Wall Of Death