girl in red unveils video for 'two queens in a king sized bed'
The Christmas single gets some magical new visuals.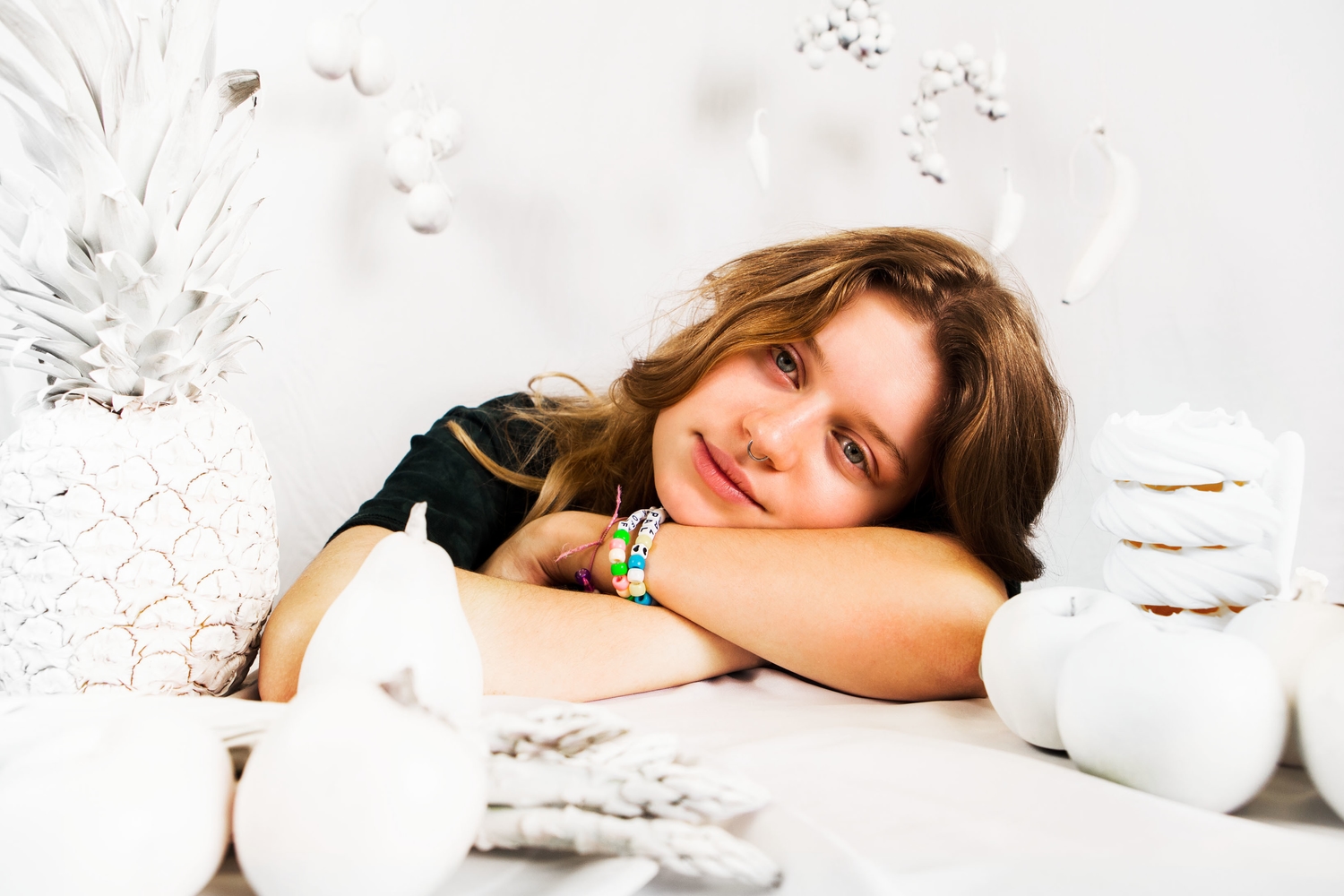 Photo: Jenn Five
After sharing her Christmas single 'two queens in a king sized bed', girl in red is now unveiling the stunning accompanying video.
Following Marie Ulvin as she floats on a bed in the middle of the ocean with the person she loves, she says of the song, "reminiscing about a christmas i had with a person i love. when laying in bed glued to their body didn't feel close enough. when we wanted every second to last forever."
"This song has been living inside of me for a year!" She told us for our December 2020/January 2021 issue. "It took literally three days to make it because I had the entire song figured out in my head. Like, I got this idea last year, and then I was like, 'Oh, man, I really love this!' And I even remember I made a video and I posted it on Instagram - it was a very, very early thing of just me on the piano. But like earlier this year, I sent the video to my manager. I was like, 'Hey, Ben. I want to make a Christmas song. I know it's early, but I'm feeling festive.' And I was just so ecstatic when he said, 'Yeah, sure.' And then when I was in the studio, I was playing the piano and actually working on my album, when I was like, 'Yo, we've got to make this Christmas song now. Like, this is the time!' I don't know, it sort of came to me naturally because I've wanted to make the song for a good year now. So, um, yeah, I just think it's a really cute song. There are some bells in there, and it's really fun with the string production and stuff, so I like it."
Watch the video below.
Read More
Featuring King Gizzard & The Lizard Wizard, IDLES, Tkay Maidza, Sleater-Kinney and more.