Watch
Puma Blue shares new song 'Snowflower'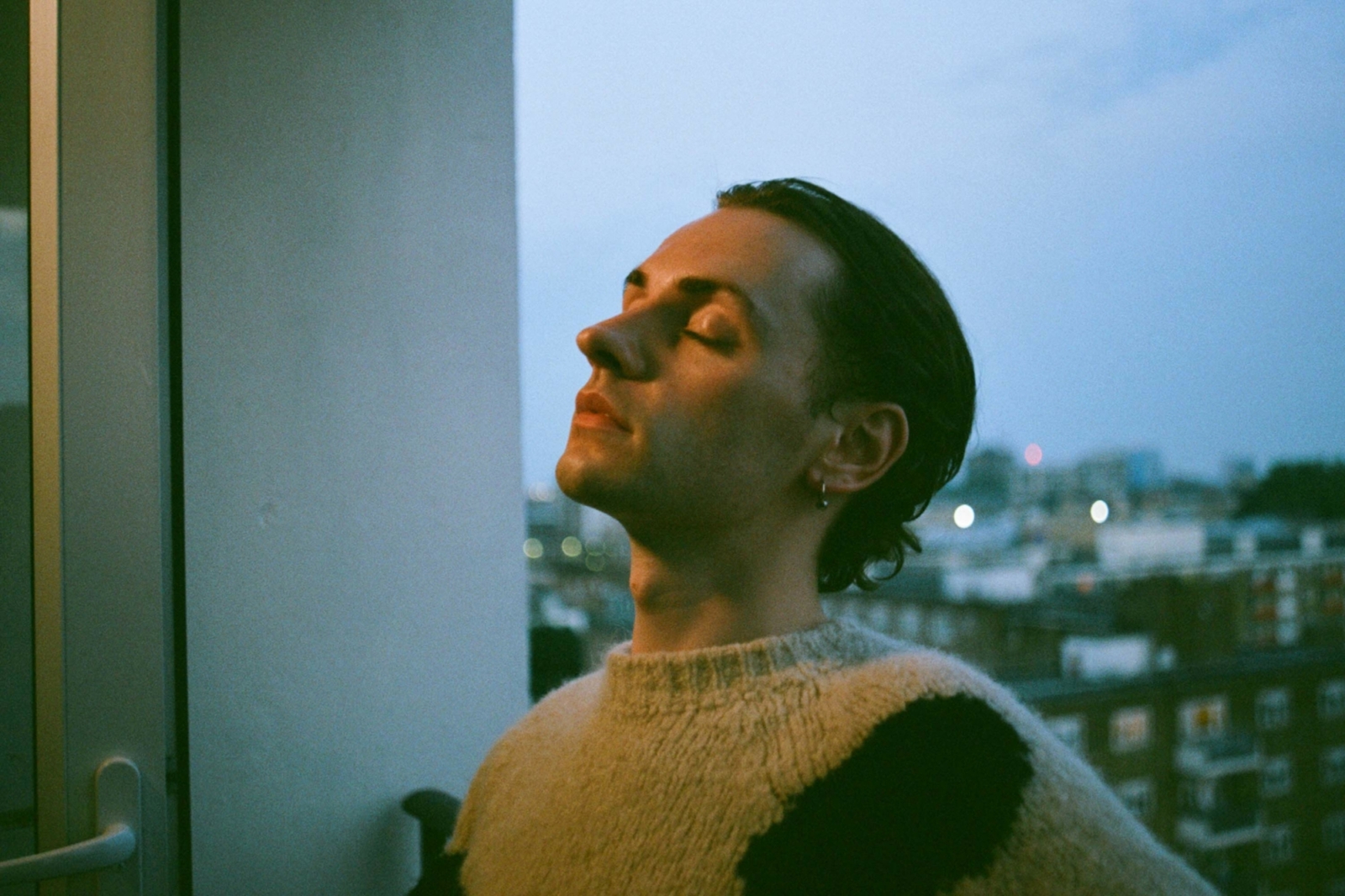 Photo: Netti Hurley
His debut album 'In Praise Of Shadows' arrives next year.
With his highly-anticipated debut album 'In Praise Of Shadows' arriving on 29th January via Blue Flowers, Puma Blue is giving us the latest taste of what to expect, sharing new track 'Snowflower'.
"'Snowflower' was a beat I made that sat on my laptop for ages," Puma Blue - aka Jacob Allen - explains. "I was originally trying to give it to another artist who I thought could be perfect for it.
 For some cosmic reason they didn't vibe with it or maybe forgot about it. Instead I sat down one evening feeling strangely full of new life for it, and just sang the whole verse in one take improvising with stuff from my phone notes, and that's the take I used.
 I remember feeling self-conscious about my raw voice, so I ran it through loads of filters until I got this warped vocoder sound.
 Even then, until Andrew [Sarlo] lent some special little moments and Harvey [Grant] wrote the spellbinding string arrangement, I wasn't sure if the sentiment landed.

 The lyrics are about acknowledging being hurt in the past, but also the regret of causing hurt too. It's sort of a poem about purity, and mourning your loss of innocence, as well as seeing beauty in love that didn't work out.

"
Listen now below.
Read More