Watch
Sébastien Tellier releases 'Domestic Tasks'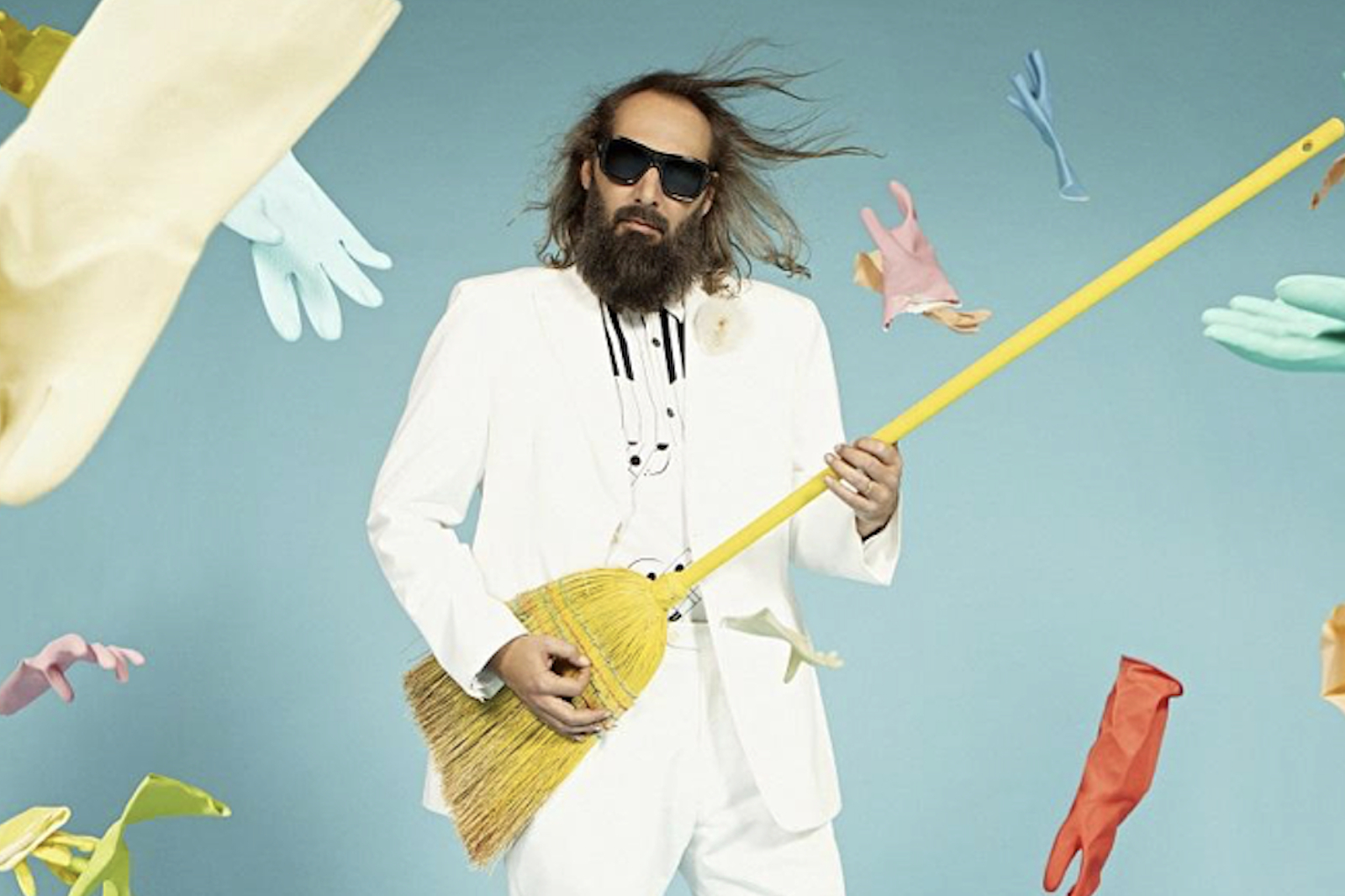 Photo: Valentine Reinhardt
The new track is lifted from his forthcoming sixth studio album 'Domesticated'.
After sharing the news that his sixth solo album 'Domesticated' will be delayed until May, Sébastien Tellier is giving us a lil' something to keep us busy, releasing new track 'Domestic Tasks'.
"This song is central to the album," he explains. " It reveals the pain and anguish caused by domestic chores. It's a harsh, repetitive track. It's as if aliens (which I refer to as X in the song) land on Earth and discover a submissive, domesticated human race, and they're disappointed by their discovery. This was the first song I started working on for this album. It was co-produced by my friends John Kirby and Daniel Stricker (from Mind Gamers), two big names whose talent knows no bounds. Nit also couldn't help not giving his opinion on the production, and I kept all of his ideas."
A punchy new'un from the Parisian pop artist, check out 'Domestic Tasks' and the album track list below.
'Domesticated' Tracklisting:
1. 'A Ballet'
2. 'Stuck In A Summer Love'
3. 'Venezia'
4. 'Domestic Tasks'
5. 'Oui'
6. 'Atomic Smile'
7. 'Hazy Feelings'
8. 'Won'
Read More