Watch:
Watch The Libertines debut 'Barbarians' at T in the Park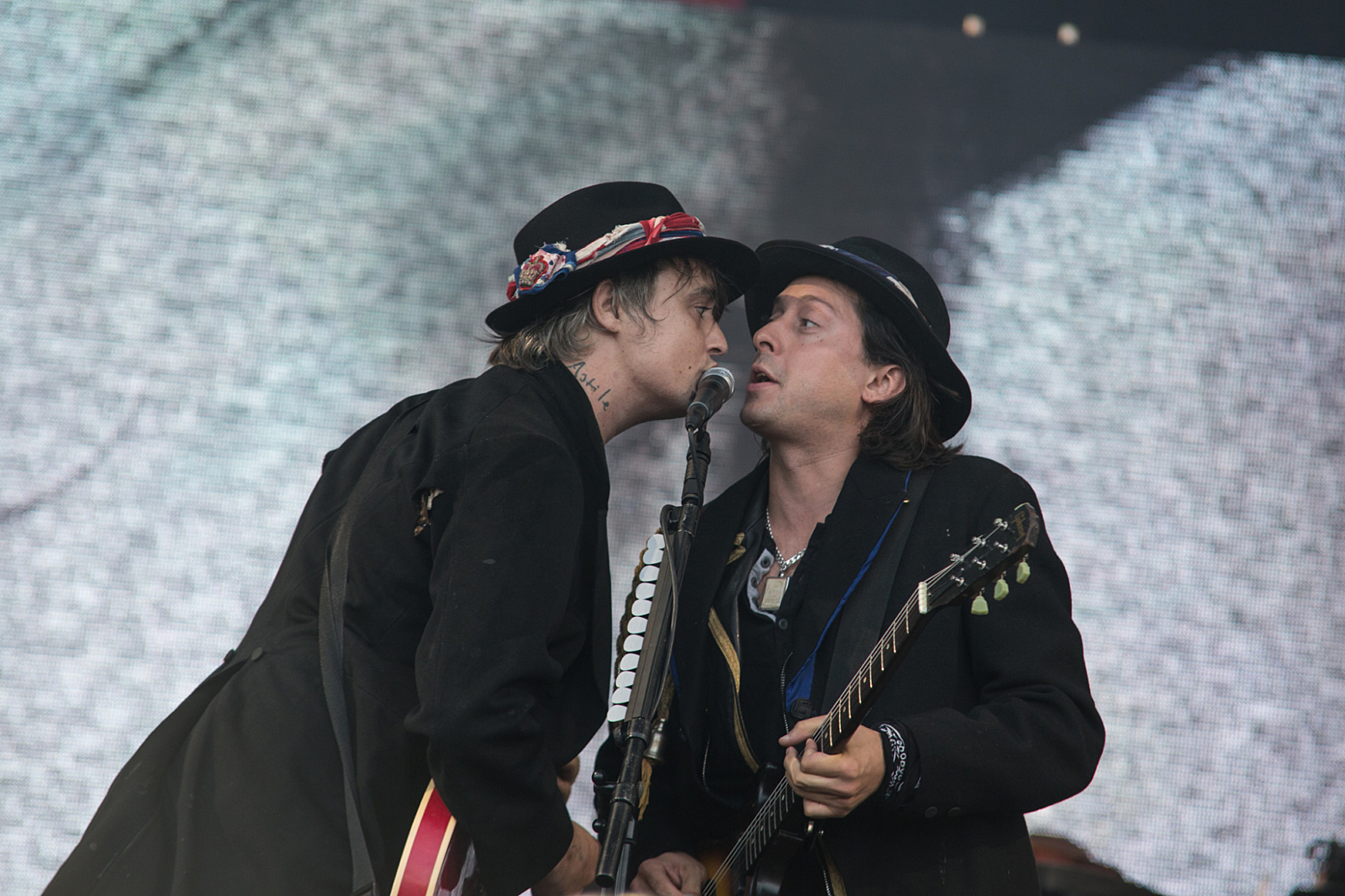 New song links up with 'Gunga Din' in previewing the band's comeback LP.
The Libertines have recently started playing 'Barbarians' - the opener for their comeback album 'Anthems For Doomed Youth' - on a run of European festivals.
Footage has emerged of the group's headline slot at T in the Park, which they played over the weekend. It's the latest take to emerge from the band's first album in eleven years, linking up with lead single 'Gunga Din'.
The tracklist for 'Anthems For Doomed Youth' is as follows. The deluxe edition will include 4 bonus tracks.
'Barbarians'

'Gunga Din'

'Fame and Fortune'

'Anthem for Doomed Youth'

'Heart of the Matter'

'Belly of the Beast'

'Iceman'

'You're My Waterloo'

'Fury of Chonburi'

'The Milkman's Horse'

'Glasgow Coma Scale Blues'

'Dead for Love'
Read More