Listen
We Lost The Sea offer up epic new track 'Towers'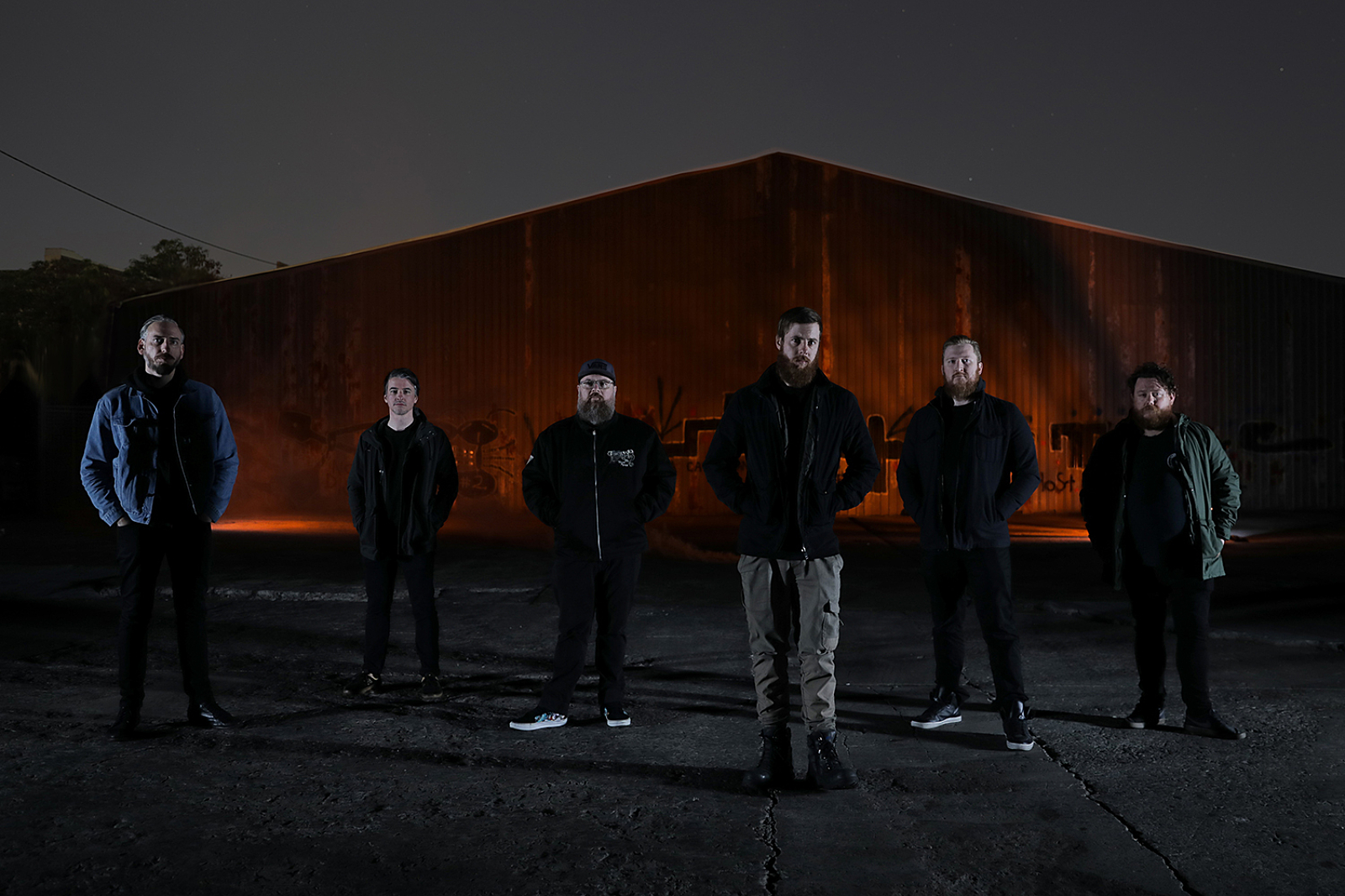 The Aussie post-rock group have shared the first taste of their new record 'Triumph & Disaster'.
Like your post-rock bands to come with Rickey Gervais' seal of approval? Well, today's your lucky day - look no further than Aussie band We Lost The Sea, who have shared their brand new, fifteen-minute epic 'Towers'.
The first taste of their new record 'Triumph & Disaster', 'Towers' is an unsurprisingly mountainous offering, which - in the band's own words - "took months and months of work to get it right".
The band's Matt Harvey has also given us an in-depth look into the origins of the track, which premieres on DIY today: "'Towers' is the first 'single' and is also the first track on the record. We wanted to come out blasting with this album. We love 'Departure Songs' and everything it has done for us and what it's done for our fans but we wanted to change things up this time round. It's a lot bolder, bigger and much more dense than anything we've previously done. The theme really helped to inspire this song and this album. Constantly thinking about the end of days and surrounding yourself with images of death, destruction, pollution, stark landscapes and bleak artistic imagery for almost two years has really shaped how this came about.
"'Towers' represents the beginning and ending of everything. 'Towers' was actually the working title, and the name of the very first riff that was written for the album, which is the first riff in the song. It ended up sticking. It was going to be called 'A Brief History of Everything' to sum up where we've been and our successes and failures - our triumphs and disasters. It really represents a lot of what we're talking about with this record and sets the tone from the first note. It's about giant oppressive forces and feelings, the towering juggernaut of power, failure, history and death.
"We thought everything mattered. We thought that our money mattered. We thought that our houses and our backyard pools mattered. We thought that our personal beliefs and opinions toward one another mattered. How do you quantify a belief when we've seen people on their knees praying and begging to whoever will listen. Affiliations are quickly disregarded just like everything else. People from all walks, huddled together forced to the point of believing in anything besides what was happening. The realization of a human force as one thing against the world as the devastating truth. The gods of humans, all piled onto each other, grasping at outstretched hands and scolding us with their silence."
The band's new album 'Triumph & Disaster' - which follows on from 2015's 'Departure Songs' - is due for release on 4th October (digitally) and 25th October (physically) via Holy Roar Records (UK) / Translation Records (US) / Dunk! (EUR) / Bird Robe (AUS). Phew!
Watch the video for 'Towers' below.