Album Review
C Duncan - The Midnight Sun
4 Stars
Mercury Prize nominee C Duncan sticks to recording in his flat for 'The Midnight Sun', a record packed with intricacies waiting to be revealed.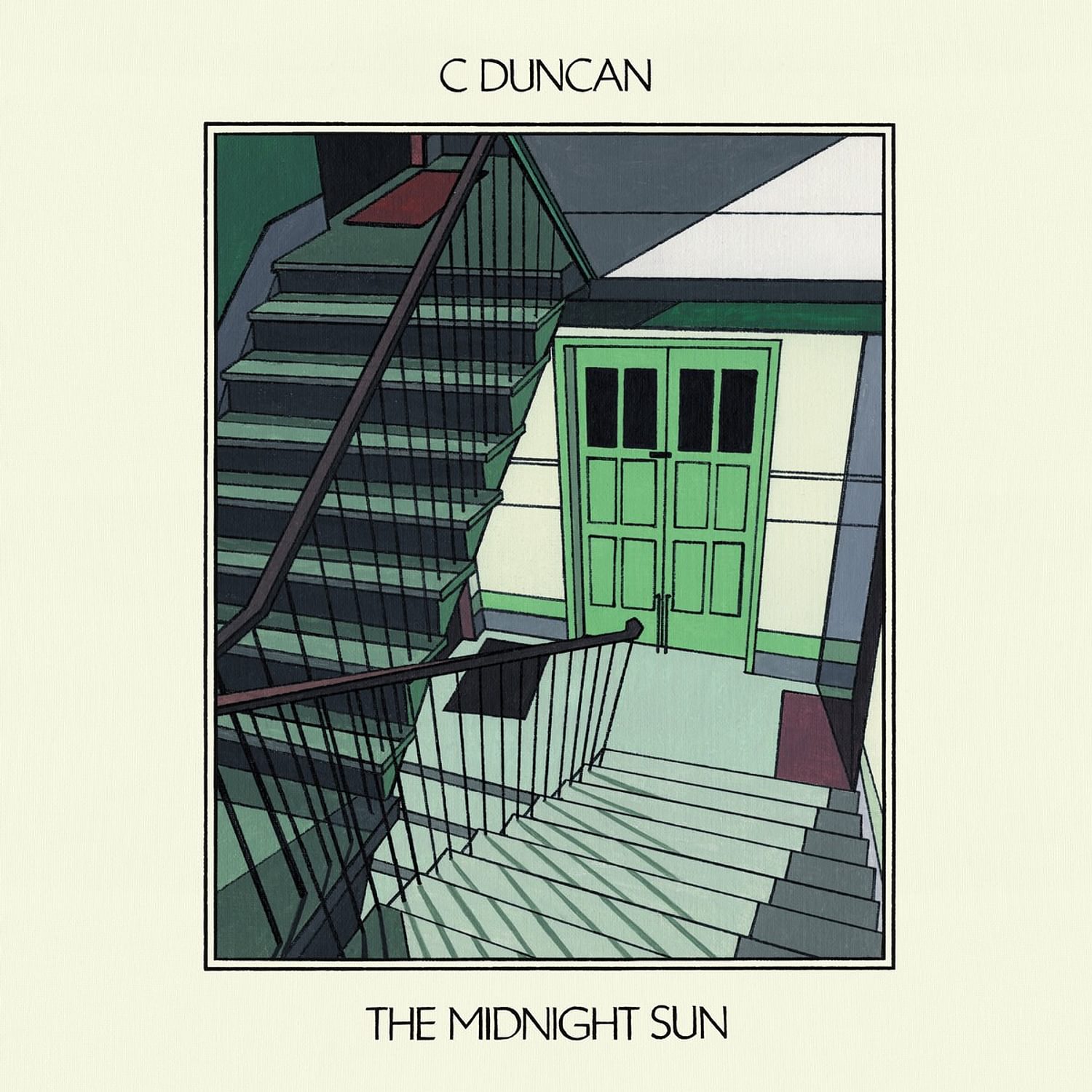 Watch any episode of 'The Twilight Zone' and you'll be sucked into an often surreal alternate world where things are never as they first seem. On the surface, it doesn't appear to be the obvious starting point for C Duncan's new album. His Mercury Prize-nominated debut 'Architect' was a light and airy number where classical met dreampop. Only a little more than 12 months down the line, Duncan is back with a new LP that's equally elegant, but possesses all the haunting darkness of the '[…] Twilight Zone' episode it's named after.
Duncan experiments with electronica on 'The Midnight Sun' in ways that were only vaguely explored on 'Architect,' layering sparkling electronic loops and beats with harsh synths. The swirling, twinkling bleeps of 'Like I Do' show that Duncan hasn't lost his love of melodic repetition, while the reverberating piano, glassy two-note refrain, and rattling drums on 'Other Side' even have echoes of trip-hop. The likes of 'Jupiter' and 'Window' contain cacophonies of synths but, combined with hazy yet soaring vocals, feel incredibly expansive.
Echoing the phenomenon of the midnight sun, though, Duncan's heavy use of glacial tones means there's a haunting and distinctly melancholic edge to the album. Single 'Wanted to Want It Too' is as close as Duncan gets to an all-out synth banger, built on a pulsating foundation of electronic stabs, but it also eventually drives itself into a distressed emotional frenzy. The fuzzy choral opening of 'Nothing More' is noticeably subdued, and even on the contemplative 'Do I Hear,' where the stripped-back gentle guitar most resembles tracks from 'Architect,' Duncan sounds mournful.
It's hard to believe that 'The Midnight Sun' has once again been produced by a bloke in his flat. Despite its curiously downbeat nature, it's thoughtful and packed with intricacies waiting to be revealed. You'll never want to leave once it sucks you into its gravitational orbit.
Read More
Featuring James Blake, Romy, Marika Hackman, yeule and more.