Album Review
Camp Cope - How To Socialise and Make Friends
4 Stars
If Camp Cope's debut introduced the garage rockers as serious ones to watch, this cements them as essential.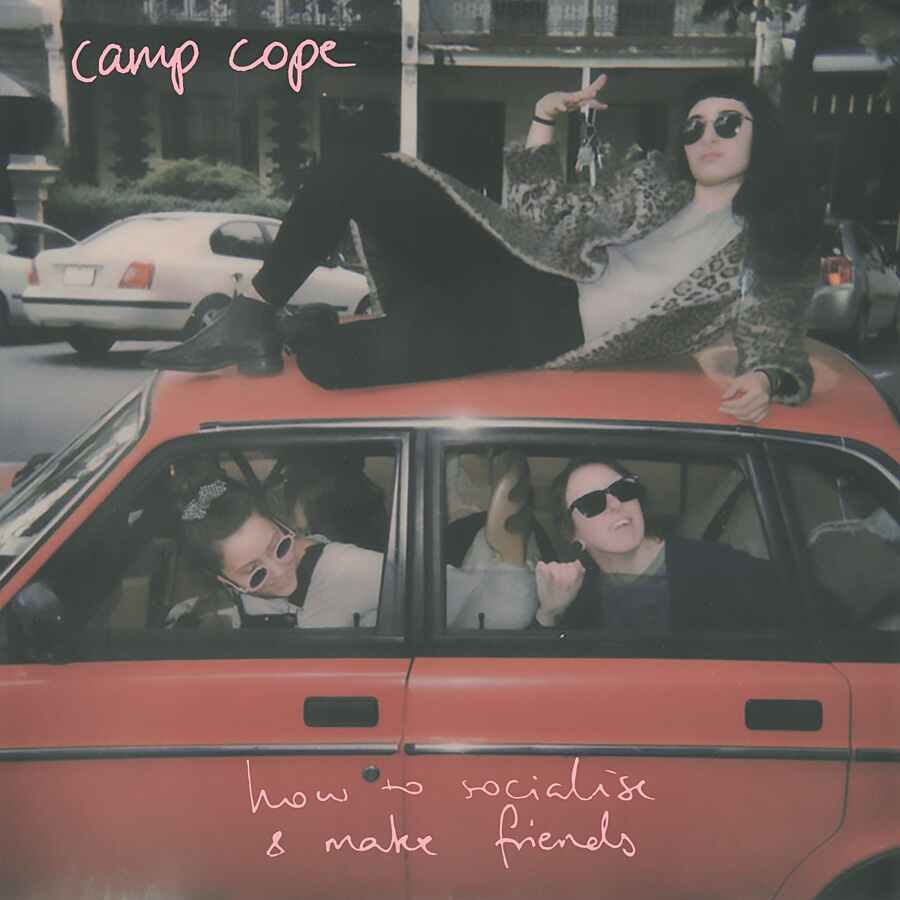 Bands are often complimented on sounding 'effortless,' as though good music only ever appears already fully-formed. Melbourne-based Camp Cope sound the very opposite of effortless, and that doesn't mean the effect is any less startling. On the first track of their second album, 'The Opener,' Georgia Maq's vocals ache with fury. To sing with frenzy requires determination.
Over Kelly-Dawn Hellmrich's looping bass riff and Sarah Thompson's thundering drums, Georgia bellows what near every woman wishes they could stand up and yell. "It's another straight cis man who knows more about this than me," she sings, "It's another man telling us we can't fill up the room! It's another man telling us to book a smaller venue!"
If Camp Cope's 2016 self-titled debut introduced the garage rockers as serious ones to watch, 'How to Socialise & Make Friends' cements their music as essential. The trio's unadulterated ferocity drives the record right through to the strummed chords of closer 'I've Got You,' a less abrasive, but just as emotive, tale of Georgia's father's battle with cancer, which she takes on solo. For all her fearlessness, she is tender-hearted too. "I'm so proud that half of me grew from you / All the broken parts too," she calls.
That same drive for honesty steers 'The Face of God', a tale of sexual assault and the isolation that follows. The song's power comes in its heart-breaking familiarity. "Could it be true? You couldn't do that to someone / Not you, your music is too good" is the refrain, an immediately relevant excuse. The lyrics are painful, but the resilience of Georgia's soulful vocals is astounding.
To write about topics this intimate is brave. For Camp Cope to do so with honesty and enchanting fury takes a lot of energy – and that is nothing short of valiant.