Album Review
Fleet Foxes - Crack-Up
4 Stars
The Fleet Foxes we already know but on a much, much bigger scale.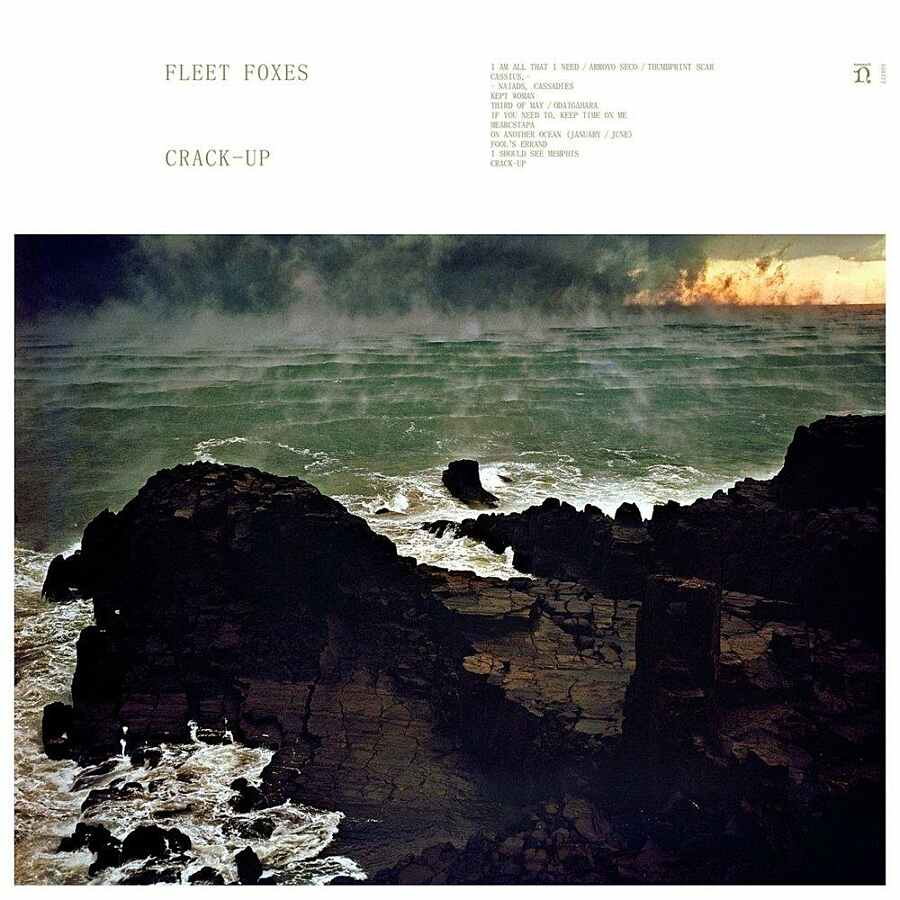 Crack-Up might very well be the best Fleet Foxes record to date. It is just that though, a Fleet Foxes record. Talk of experimentation and expansion in epics lasting up to 9 minutes is there, but barely. There's evidence of the band looking further afield than their usual American indie-folk, country and blues leanings in fleeting moments like the subtle faded sample of Etheopian Jazz legend Mulatu Astatke on 'On Another Ocean' or in the expansive, mystical and broken up 'Third of May / Odaigahara' but they make a fraction of the record. What this album actually is, is the Fleet Foxes we already know but on a much, much bigger scale – and that's all it needs to be.
It's been nearly seven years since 'Helplessness Blues' and nearly a decade since their debut - enough time has passed that the return from Fleet Foxes would be anything other than disappointing if it didn't sound like what made them so special in the first place. Its familiarity also doesn't mean that 'Crack-Up' isn't fresh or unable to stand out from its predecessors either. Every track feels grander, richer and more powerful - Robin Pecknold's vocals more hauntingly beautiful because they rise powerfully from a flowing, swelling body of sound.
Take the simple fiddle and crisp percussion of 'Helplessness Blues'' 'Bedouin Dress' and put it next to the vocal harmonies and spacey, echoing undercurrents of 'If You Need To, Keep Time On Me'. The structure and component parts aren't so very different, but the emotion there is so much more alive as a result of the layered vocals, multiple pianos, organs, guitars and digital elements that make up the track.
In 2017, a musical landscape very differently poised for the kind of music Fleet Foxes make than when they last released an album, they more than hold their own. Rather than fumbling in the dark in attempts to progress too much, Fleet Foxes take the past and make it the present. Focusing in on every ounce of the strain, reward, joy and struggle of the relationship between Robin and co-founder Skyler Skjelset, there's a depth present that can only come with time. The same but different, more polished yet more heartfelt, forceful yet calm – Fleet Foxes are in turmoil, but a turmoil that's completely under their control.