Album Review
Hinds - The Prettiest Curse
4 Stars
Packed with grooves, hooks and riffs.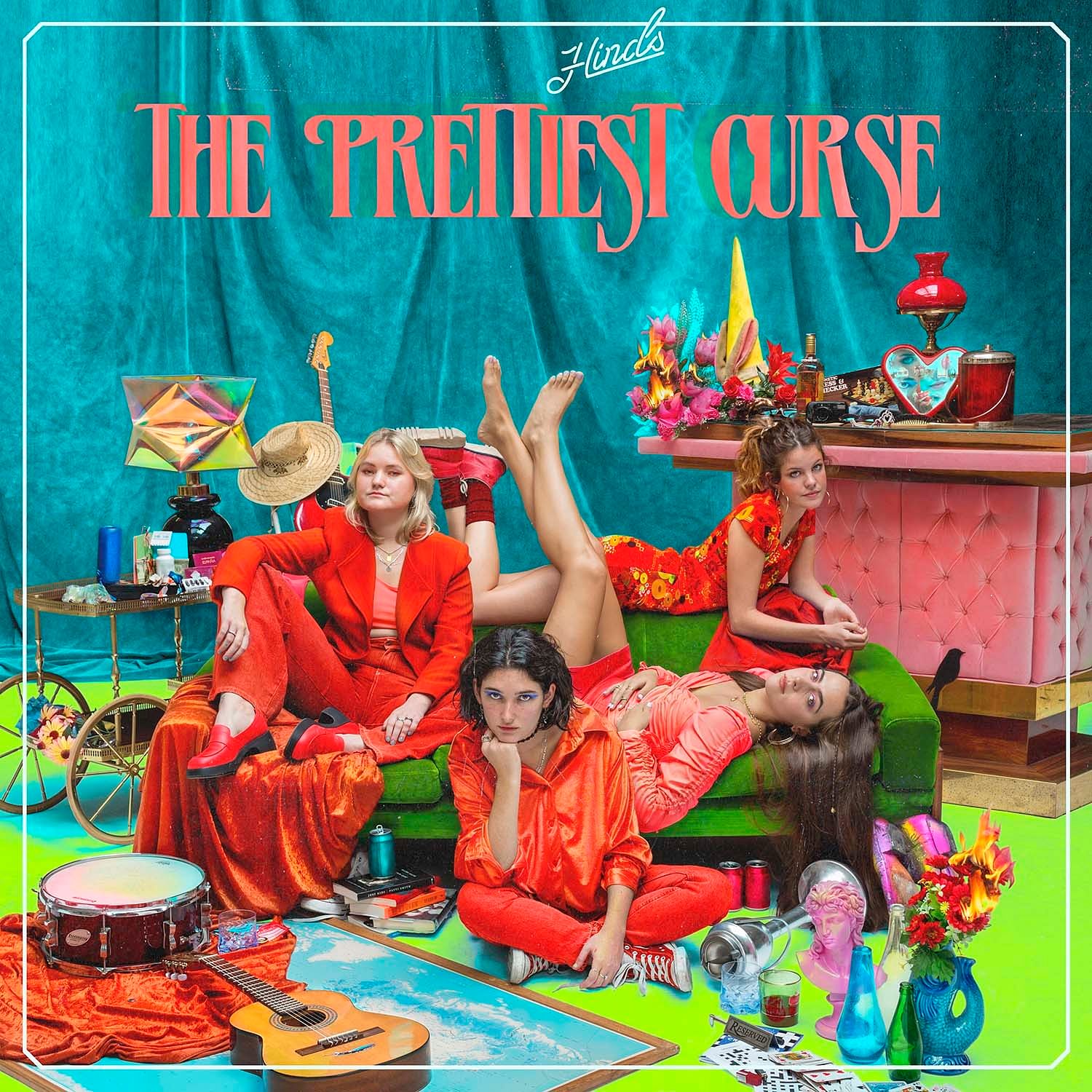 Hinds' third album sees the Madrid four-piece complete their transition from reverb-laden lo-fi slacker rock to fully-fledged indie anthem creators, all while maintaining their playful charm. 'The Prettiest Curse' is packed with grooves, hooks and riffs, and from the opening bass drum to the closing fade, not a single beat is missed. With final track 'This Moment Together', vocalists Carlotta Cosials and Ana Perrote cry out "I don't wanna make it stop," the party crashing back to reality. Throughout the record, as the group traverse the struggles of lost love and identity crises, Hinds are insistent on holding on, from the repeated "all I want is my boy" on 'Boy', to the shout of "Fuck tomorrow, today never ends" that closes 'The Play'.
Read More
Popular right now
Featuring James Blake, Romy, Marika Hackman, yeule and more.