Album Review
Ibeyi - Ibeyi
3 Stars
'Ibeyi' doesn't quite do justice to the conceptual potency that lies within.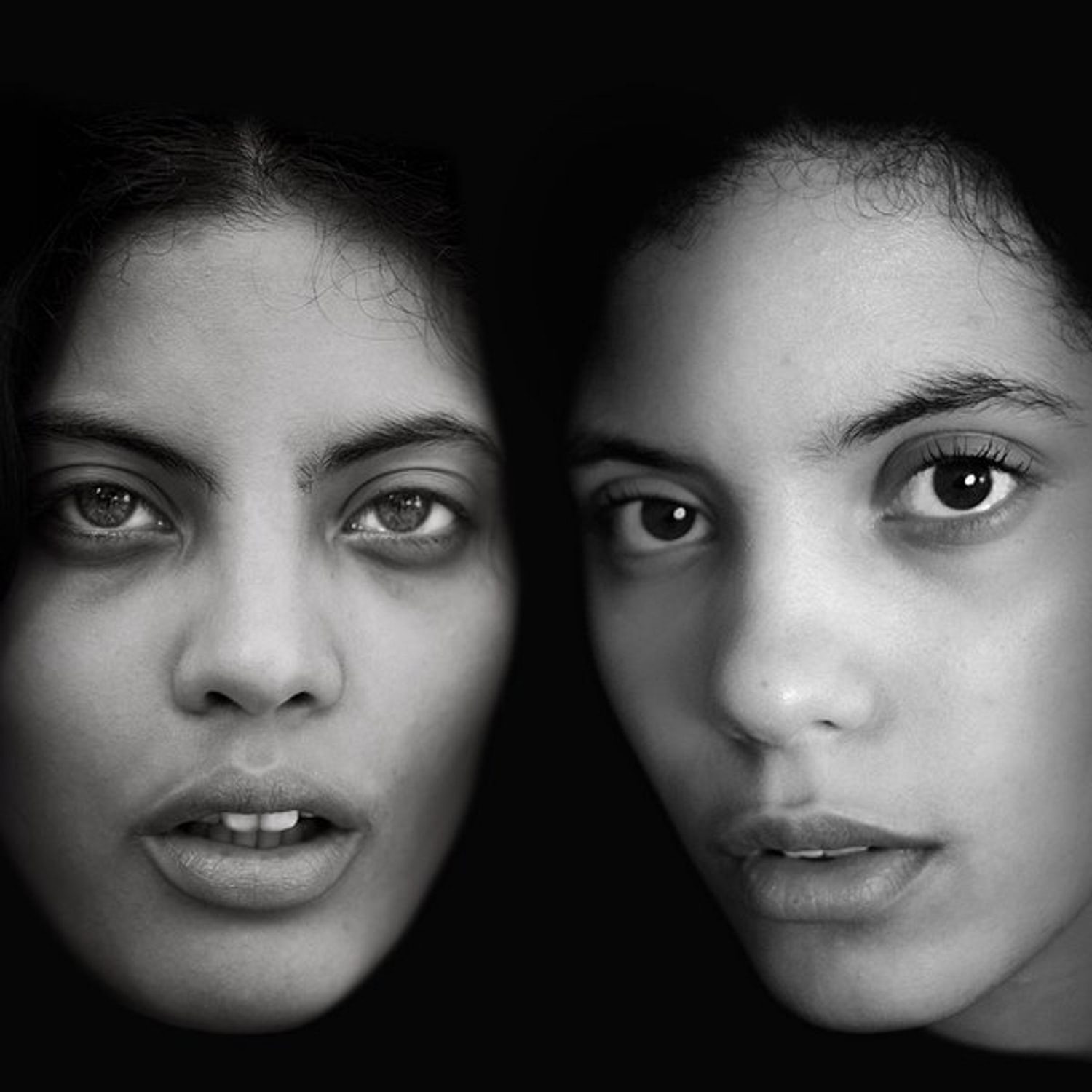 Naomi and Lisa-Kaindé Díaz have experienced an awful lot of pain for twins that are barely out of their teens. Aged just 11 their father, famous Cuban percussionist Miguel Díaz, passed away, grief compounded when their elder sister Yanira suffered a fatal stroke in 2013. It's an incredible amount of anguish to deal with but on this self-titled debut Ibeyi confront their trauma head on and emerge from it with their heads held high.
Throughout 'Ibeyi' there's an overwhelming sense of unity, strength both in the familial and the spiritual. The influences of the Yorùbá, the West African ethnic group of their father's heritage, are in abundance and the ancient, tribal overtones allow for an authentic and sincere connection with the past to gush from almost every track. Explicit references to the deceased are never far from view, and on 'Mama Says' and 'Yanira' these take the form of longing, heartfelt direct addresses. It's a deeply saddening record, harrowing almost, but whilst you may lose yourself in its gut wrenching accounts you can ultimately find comfort through the strength with which Ibeyi deliver.
Much has been made of the balance that Ibeyi strike between their ancient foundations and their oh-so-modern production, but over the space of a full-length it leaves a desire for something more fulfilling musically. For long periods it's a debut that feels slightly spare in that regard, and whilst electronic flourishes undoubtedly blossom Ibeyi's branches, rarely do they come to fruition. In the end it fails to ignite the same stirring qualities as many of their contemporaries.
Their experience with electronics is, after all, still at a fledgling stage. Experimentation with unfamiliar equipment went in to this record and it's unfortunate the ideas to come from it feel less than fully formed as a result. It's infuriating in fact, because there are undoubted flashes of real potential in the hybrid that Ibeyi are crafting. Rather than a new album track, it's no surprise that previously released 'River' is the standout sign of that potential, a track that struts with all the gusto of an R&B heavyweight and with a vocal hook to die for. The imagery conjured around a river is totally fitting too - the connection between natural power and beauty that Ibeyi can surely come to embody in years to come.
'Ibeyi' as a whole piece doesn't quite do justice to the conceptual potency that lies within it. Given time to develop and augment their tribal leanings, Ibeyi could and likely will prosper – but in current form it feels a little to offer a half-hearted hand on something more sacred.
Read More
Featuring James Blake, Romy, Marika Hackman, yeule and more.