Album Review
Liz Lawrence - Pity Party
2-5 Stars
There's promise on 'Pity Party', but Liz Lawrence remains a work in progress.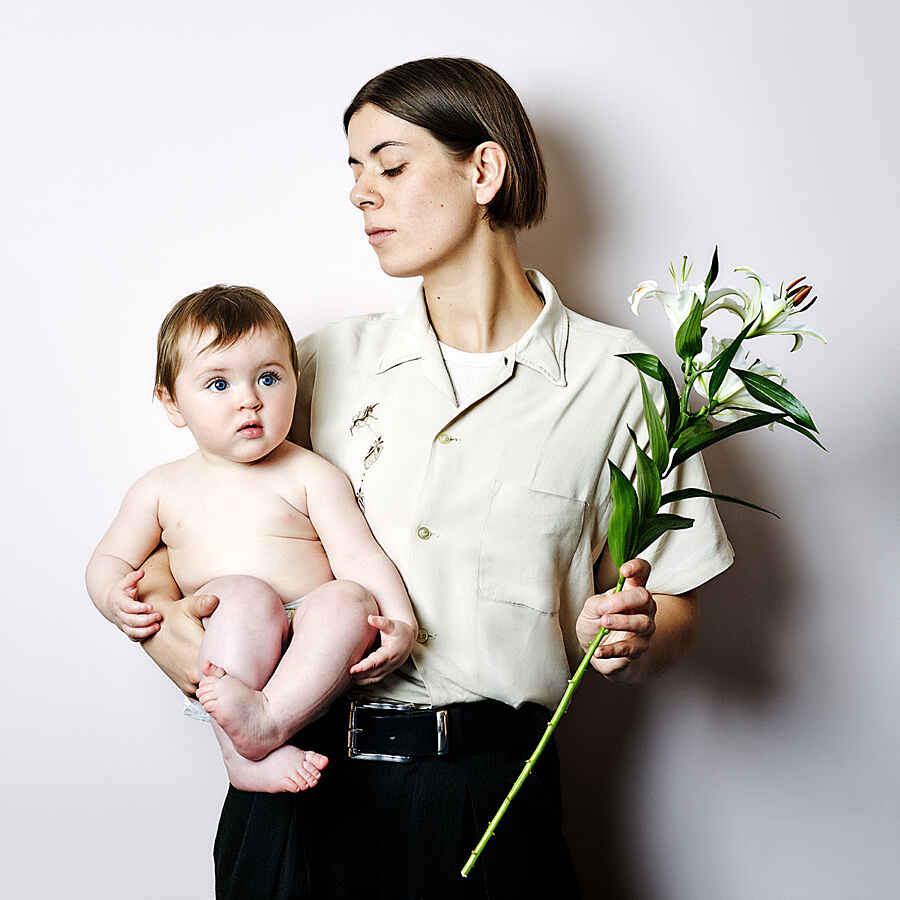 Liz Lawrence's second solo album arrives seven years after her last for two reasons - one being that she's kept herself busy with collaborative work in the interim (Cash + David, Bombay Bicycle Club) and the other, by her own admission, that it took her a long time to feel comfortable working entirely on her own terms. Once she finally she did reach that headspace, she wrote five of the eleven songs on 'Pity Party' in as many days. That's one of a number of ways in which this record comes to be one defined by its contradictions. It's ambitious thematically, and considerably less so musically. Some of its myriad lyrical ideas work smartly, whilst others fall flat.
You get the sense Liz wanted to make sure that whether she succeeded or failed in what she set out to do, she would do so precisely to her own blueprint, but in truth she doesn't really do either; 'Pity Party' lands her squarely in the middle of the road. Some of the simplest tracks offer up its most engaging moments; the handsome, mildly bluesy pop of 'But Love' for instance, or the unvarnished, mid-point interlude that the bare-bones 'Shoes' provides. Attempts to bring the lyrics into more conversational territory result in some clangers, not least on the misguided deconstruction of millennial hypocrisy that is 'None of My Friends', which makes the breezy wit of 'What People Do', which tackles similar themes, such a welcome surprise later on.
For most of 'Pity Party', though, the whole package never quite comes together; it's either musically milquetoast while ideologically provocative, or thematically bland while sonically interesting. Only on 'USP' do both sides of the coin really click, as she delivers a stinging rebuke to industry misogyny over an assured groove. There's promise on 'Pity Party', but Liz Lawrence remains a work in progress.