Album Review
Thrice - To Be Everywhere Is To Be Nowhere
4 Stars
On their ninth LP, Thrice continue their journey of being dramatically different with every move.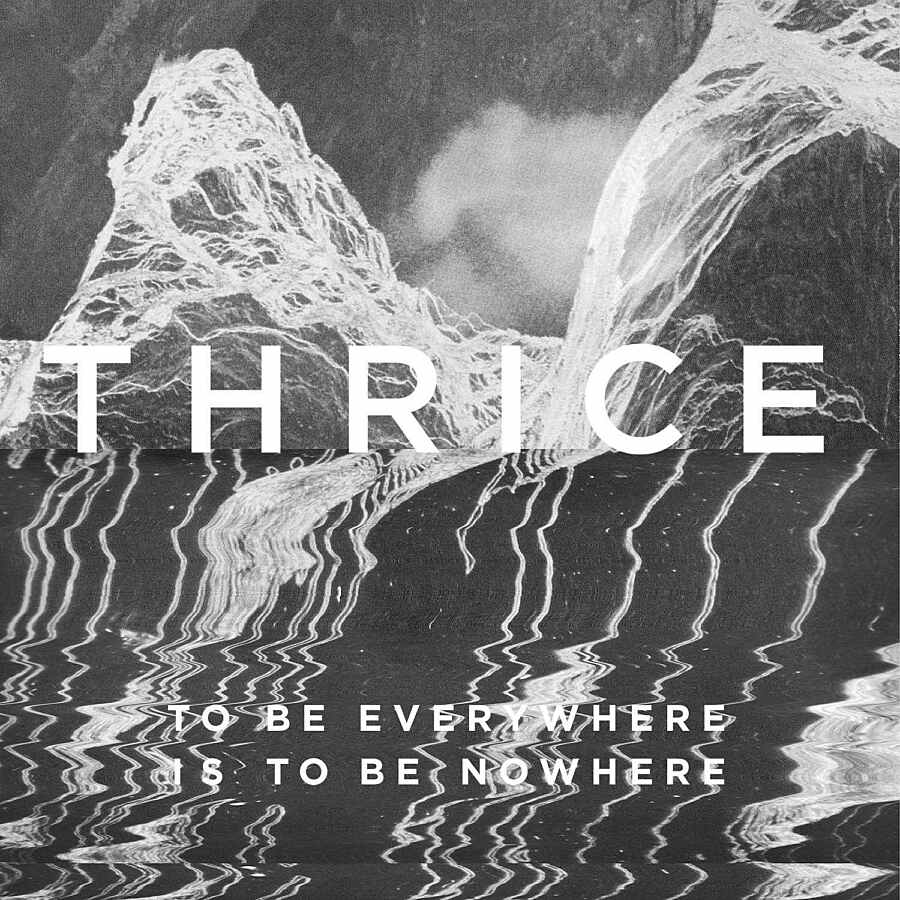 Every one of Thrice's eight albums leading up to their 2012 hiatus showed off a different side to a band who seemed comfortable in any and every situation. From 2000's 'Identity Crisis' to 2011's 'Major/Minor', every chapter in Thrice's legacy has been dramatically different but distinctly theirs. Despite a three-year pause for breath, album number nine sees the band return to a form that's never been anything less than impressive.
From the opening reflect of 'Hurricane', 'To Be Everywhere Is To Be Nowhere' sees the band eager to carry on the conversation. That first track is spacious, flickering between whiskey-soaked regret and nervous twitches but the band are at ease with the looming destruction that hangs over them. From here on out, Thrice are quick to search for a light in the dark. 'Blood On The Sand' quickly picks up the pace, all chiming guitars and a refusal to give in, 'Wake Up' is a cry for just that, channeling the spirit of Rage Against The Machine with less brute force while 'Death From Above' is an open palm and raised eyebrow as the band ask questions about how things got so bad.
Across the record, Thrice conjure an atmospheric beauty but maintain a connection to the dirt beneath their feet. 'To Be Everywhere Is To Be Nowhere' is soaked in the uncertainty of the world that surrounds them but rather than cower in fear or stay in the safety of the shadows, Thrice are lit up. Their ninth record is just as weird and slanted as always but there's a ridiculous wonder to the whole thing. Sure, there's a sense of menace behind it but with songs as loud, proud and huge as the hypnotic lure of 'Black Honey', you'll feel empowered to take on anything this world has to offer.