Festivals Arcade Fire and Lorde shine on day one of Rock Werchter 2017
Beth Ditto and Savages also headed to the Belgian countryside to open the four-day bash.
As the first day of Rock Werchter 2017 begins and a pulverising noise beams out from the festival's cavernous main stage, you wouldn't know it's Savages' first show in seven months. Heading out to a number of mainland European festivals for the second leg of their 'Adore Life' tour, the band are as tight as ever, even if Jehnny Beth has to work her very hardest to get the crowd on side. Wrestling in the front rows and starting competitions between each side of the crowd, she's growing more into her role as a front woman with every next show, and has the ability to grab even the frostiest of afternoon crowds by the scruff of the neck.
The star-studded, ridiculous supergroup Prophets of Rage, meanwhile, need to do absolutely no grafting. It's undeniably strange to hear 'Bombtrack', 'Sleep Now In The Fire' et al without the incendiary pipes of Zach De La Rocha, and though you couldn't call their 75 minute set (seventy five minutes!) boring, it falls short, becoming significantly less than the sum of its parts, with lashings of extremely OTT musicianship to boot.
The festival's two tents - Klub C and The Barn - are cavernous, feeling like pop-up arenas with bleachers lining the sides and quite stunning sound systems. It benefits Beth Ditto, who enraptures even those on the fringes of a Klub C tent bulging at the sides for her late afternoon set. Getting sidetracked by engaging in full-on conversations with the front rows between songs and never being short of hilarious, highlights from 'Fake Sugar' sound huge, with the anthemic 'We Could Run' already on the way to being a certified smash.
Over in The Barn, Lorde has stripped things back. After her huge, immaculately produced Glastonbury set the week before, which saw the 'Melodrama' singer spending half the set in a huge suspended glass box, tonight's set pushes her band and her vocals to the fore. The results are maybe even more impressive.
Production has become a huge part of Lorde's live set since her return at Coachella, but tonight shows that when things are taken back to their core elements, she's still the best pop star we have at the moment. Becoming visibly overcome by the crowd's reaction during 'Liability', highlights from 'Melodrama' feel genuinely massive. 'Supercut' simply has to be the record's next single - an intense, vital documentation of a relationship's flaws and rose-tinted memories of loved ones, it's the set's highlight. A closing pair of 'Team' and 'Green Light' have the packed tent dancing like their lives depend on it, and when the urgency of Lorde's new album is reflected in the crowd, there's a unity formed that feels unshakeable. Few pop stars in Lorde's mould would have the guts to strip things back so fully, but when the songs are this good, they'll shine in any circumstance.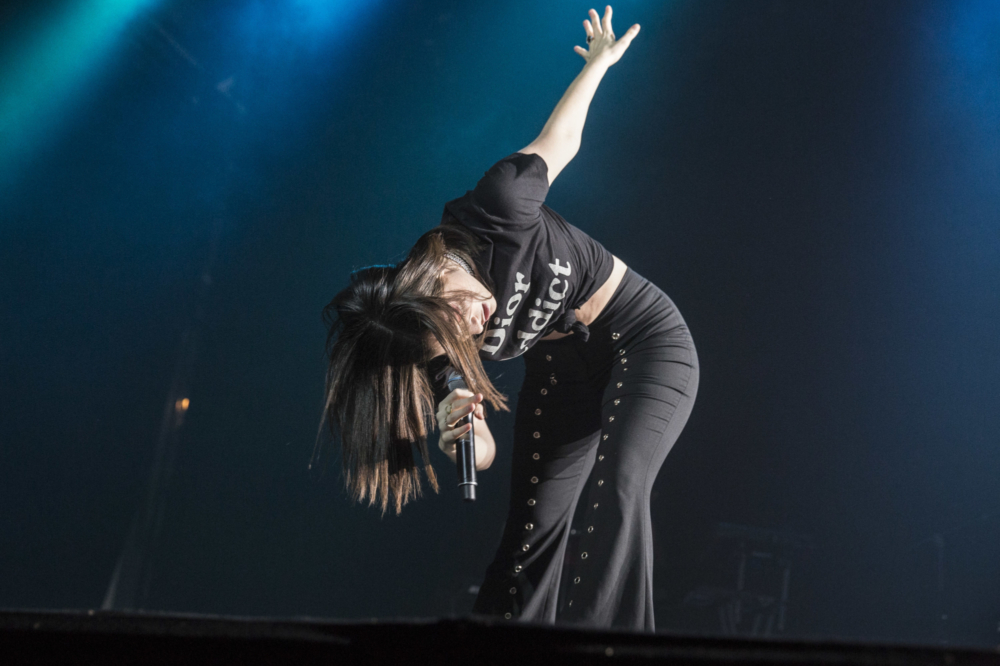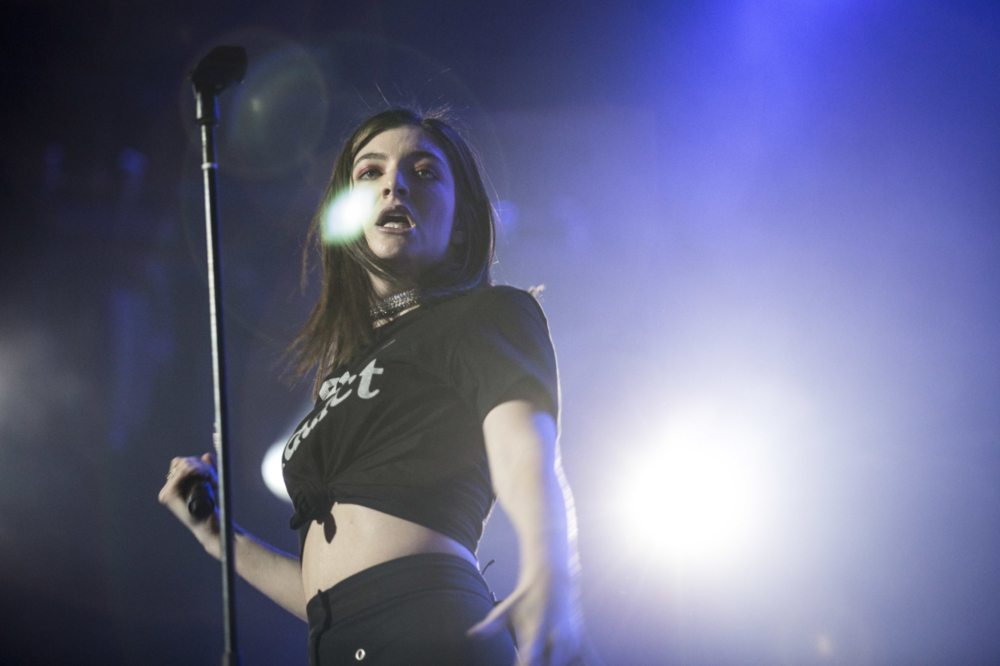 A quick dash back over to the main stage sees Win Butler on cutting, sarcastic form. "We've been here three or four times before, and I don't get it, do you still like our music?" he winks, asking the crowd for an inch of the gusto the band provide on 'No Cars Go', and the crowd respond emphatically. Dedicating 'The Suburbs' to David Bowie, and thrashing straight into its album follow-up 'Ready To Start', the set strikes the perfect balance between old and new, stadium-ready shiners and the band's trademark intimacy.
New single 'Creature Comfort' is already an instantly sweet hit, with even newer offering 'Signs of Life' even catchier, mumbled back from the crowd before it's even half over. A one-two of 'Reflektor' and 'Afterlife' proves the live power of the band's up-and-down 2013 LP, and tonight is a perfectly crafted festival headline set. Never straying too far into left field, and building to an inevitable but still spine-tingling finale of 'Wake Up', the band simply don't put a foot wrong. Back in 2010, when Arcade Fire first started headlining the world's biggest festivals, the slots felt truly deserved, but were delivered by a band almost bemused by their success. Tonight they feel absolutely at home, and the set is all the more brilliant for it.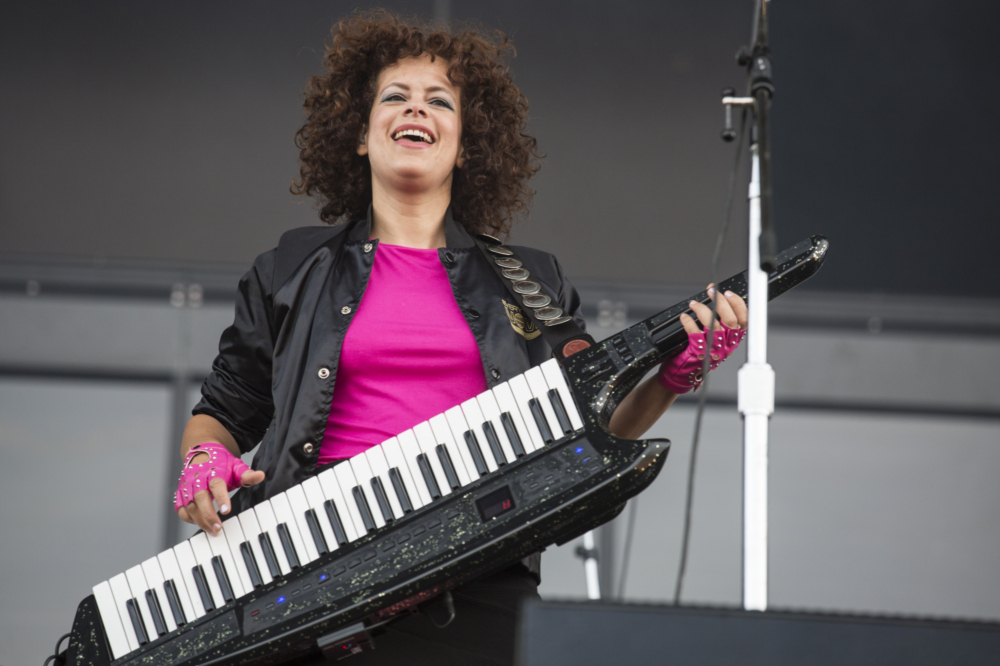 Kings of Leon, meanwhile, look like they'd rather be absolutely anywhere else. They still rattle through early offerings 'The Bucket' and 'Fans' with intensity, but when Caleb Followill reveals that this is their seventh time playing Rock Werchter - the festival they've played most in the entire world - he couldn't sound less interested at the prospect of number eight. They've still got plenty enough hits to make a set such as this a screaming success, but coming after a vibrant, infectiously energetic Arcade Fire, it just feels flat.
Photos: Emma Swann

Get your copy of the latest issue
Read More