Festivals Thursday, Glastonbury 2022
23rd June 2022
The iconic festival is welcomed back with a slew of enticing sets on the Thursday night.
To say that it's been a long and arduous wait for the return of Glastonbury Festival is - duh - somewhat of an understatement. But as the gates finally open on 2022's edition of the event, there's a crackle of electricity in the air. William's Green is already heaving by early Thursday evening, thanks to a DJ appearance from Actual Spice Girl, Melanie C. She's mixing up all manner of hits, from '90s club classics to 'Smells Like Teen Spirit' and The Prodigy's 'Breathe'.
It's then a total 180 for the tent's following act. The festival's traditional opening of sorts, it's founding father Michael Eavis and his band: think pub band karaoke, a series of polished standards - we're warmed up by a handful of songs performed by the band themselves before the main man's appearance; covers of classics 'Can't Help Falling In Love With You', 'Always On My Mind' and 'My Way' all get a look in.
Thursday evening usually finds this space hosting a series of unannounced sets, with the likes of Wolf Alice, Rat Boy and Yak given the task of warming up the masses for the weekend's ensuing chaos. Bastille - also a veteran of this spot - have roped in Ol' Dirty Brasstards for the occasion.
In a manner not unlike the band's Re-Orchestrated outing, which saw songs reimagined alongside a full blown orchestra, the short - albeit delayed after a lengthy series of technical issues - set sees Bastille's big hitters similarly peppered with bombastic brass. Finishing with a triumphant 'Pompeii', it's a little wholesome fun to kick off a weekend which for many, will be anything but.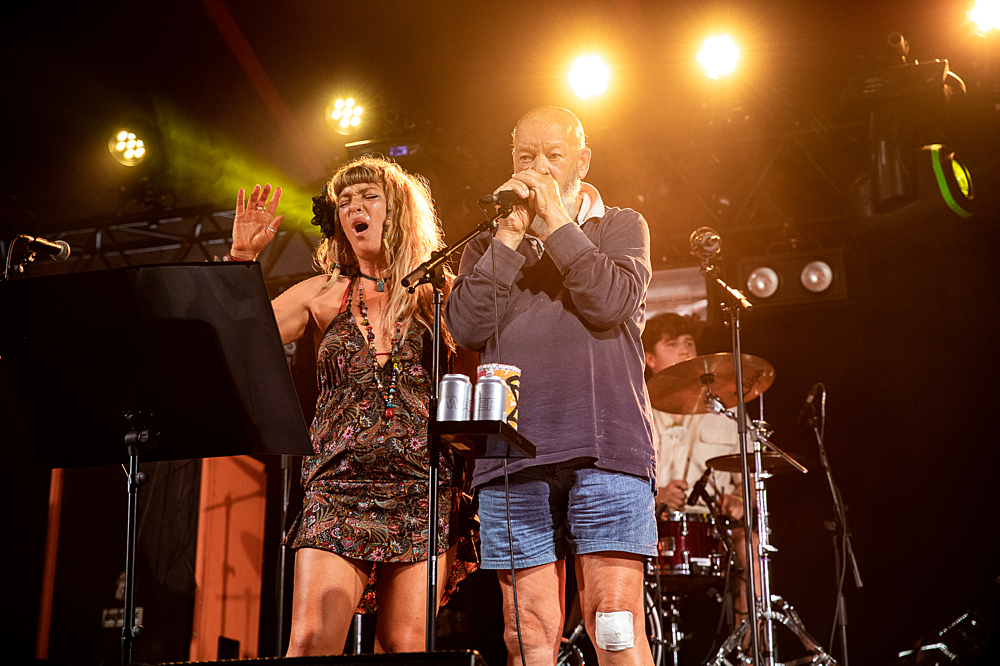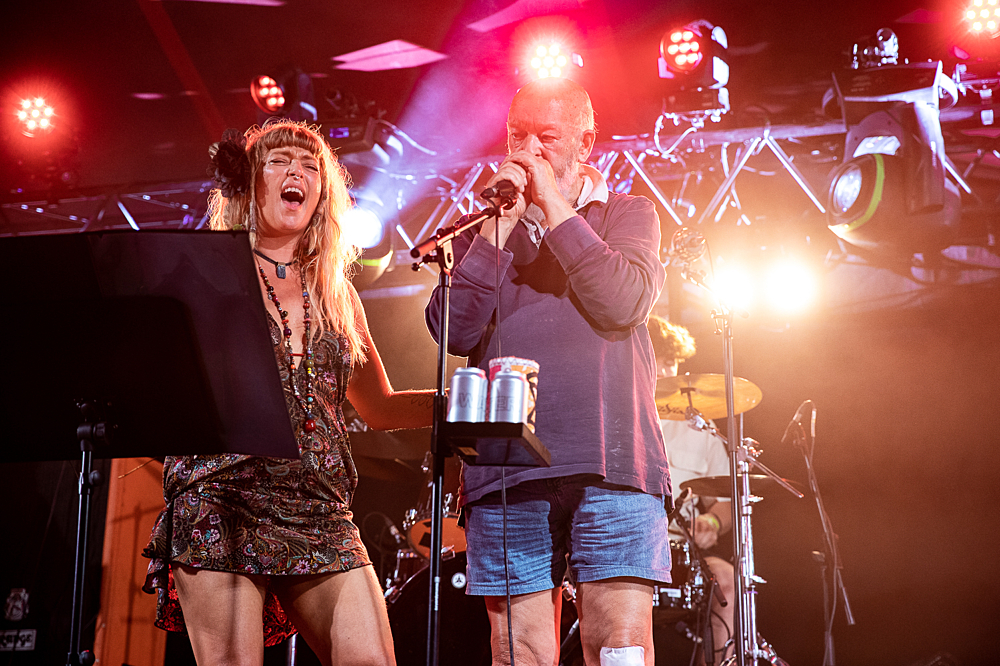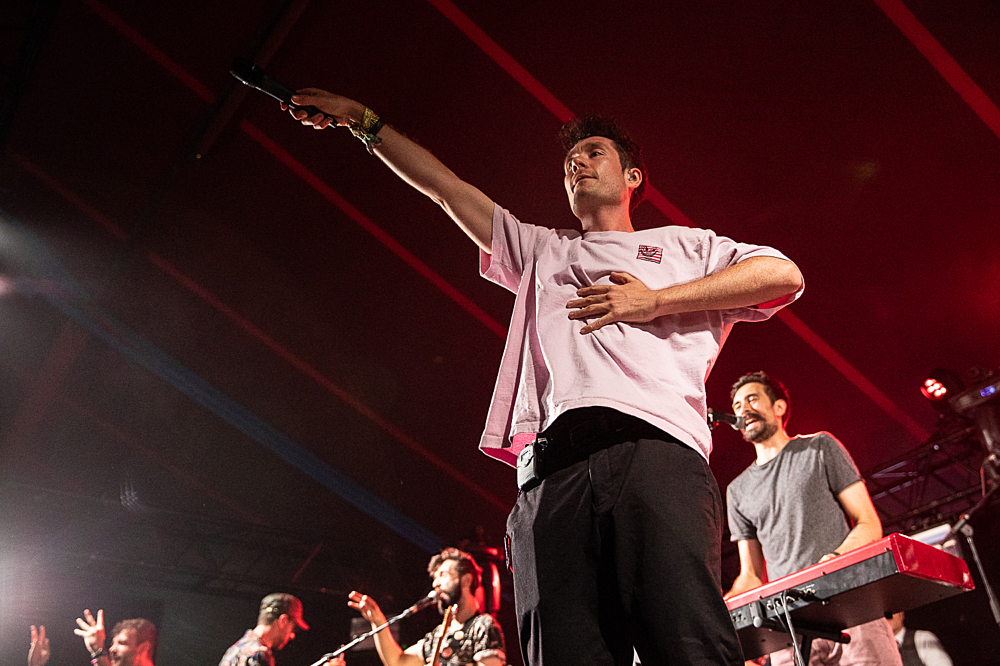 Over on the Truth stage, Pigs Pigs Pigs Pigs Pigs Pigs Pigs' mammoth, Sabbath-y riffs and visceral thrills feel purpose-made for the area's leftie political messaging and rousing, painted slogans. They clearly agree too; "We were offered a slot on a bigger stage but it felt important that we play here," singer Matthew Baty declares, possibly jokingly, possibly not. "Paul McCartney was actually their second choice". If the latter part of his statement might be a slight exaggeration, then Pigs could certainly show the Pyramid Stage a good time nonetheless. Dressed in vest and shorts like a punk Freddie Mercury, Baty's stage presence could rival Idles' Joe Talbot for cathartic, playful energy, for a start.
Having spent the last year slaying massive arenas over a series of hefty support tours, Nova Twins are a slick machine these days. Midway through their following Truth stage headline set, the duo's sound almost entirely cuts out bar bassist Georgia South's mic, but singer Amy Love barely misses a beat, switching sides and firing out lyrics a cappella. When their hefty riffs kick back in, it only serves to emphasise just how powerful a unit the pair have become - recent single 'Cleopatra' landing as an uncompromisingly heavy ode to Black women, and cuts from second LP 'Supernova' sounding as laser focussed as any top tier rock band. Not a bad start then…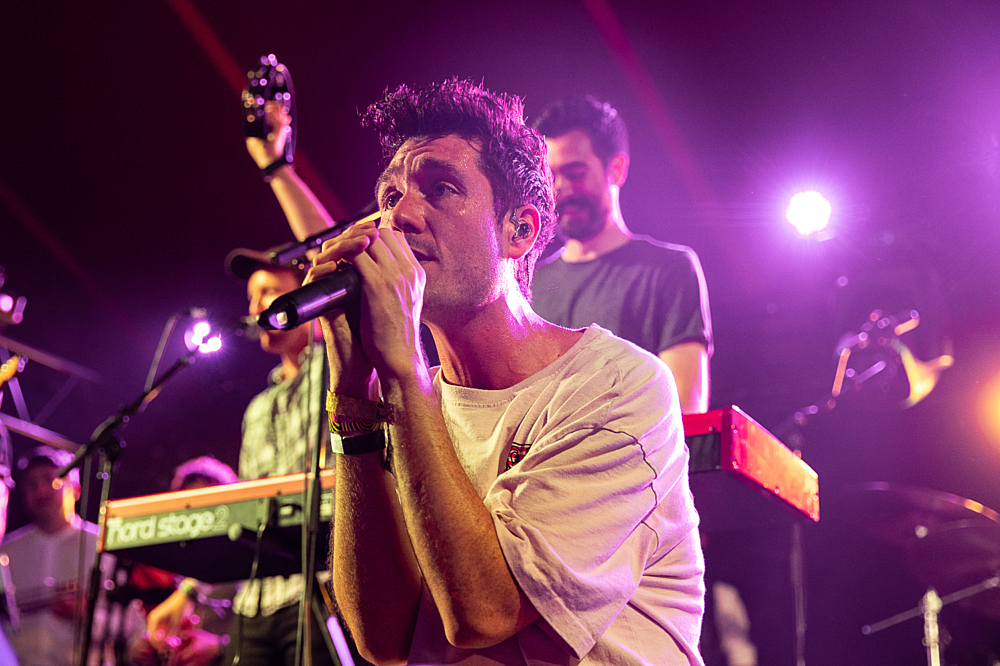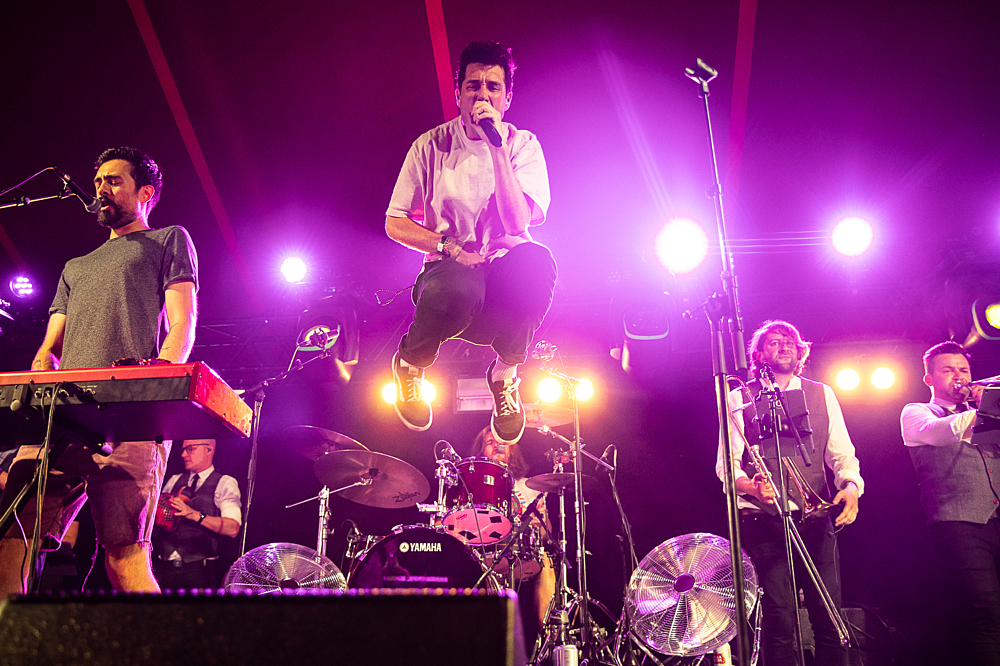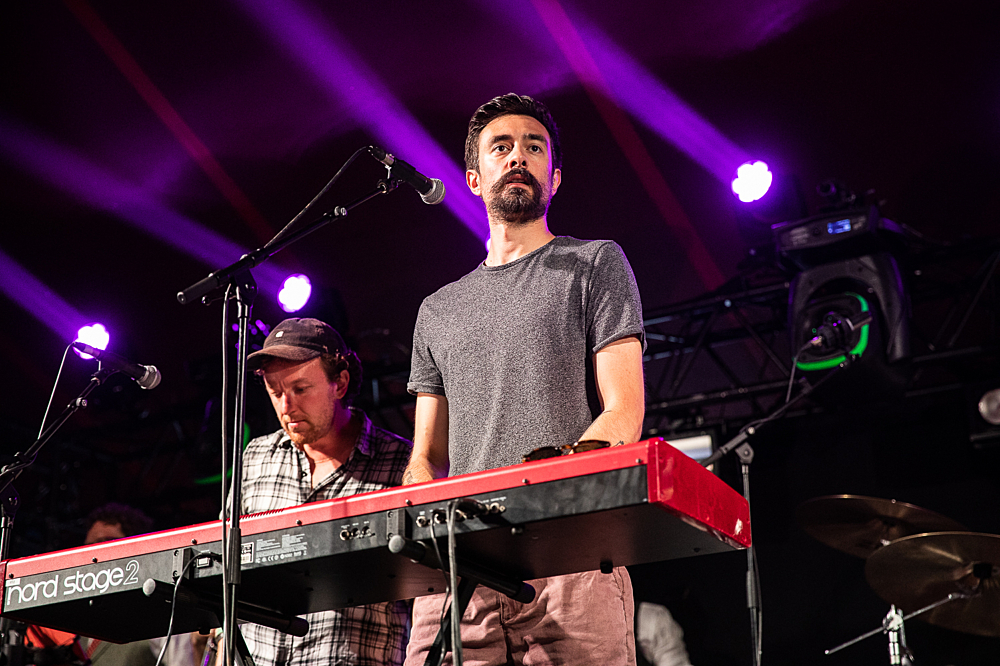 Visit our Glastonbury hub across the weekend for all of our Glastonbury 2022 coverage.

Get your copy of the latest issue