Live Review
Beabadoobee, The Grace, London
20th September 2019
Tonight, the compressed upstairs space at the Garage plays host to a beefy power trio.
Turning your cresting social media hype into a captivating live prospect isn't easy. With her name on the heady roster of Dirty Hit's pop powerhouse, song after finely-spun song of sultry angst piling up nicely on all the streaming services, charisma in spades, and a fanbase-inducing bob-cut the colour of sapphire, the rising stock of Beabadoobee's (AKA Bea Kristi's) name has come quickly, though she's still to prove herself consistently on the live stage.

Tonight, the compressed upstairs space at the Garage plays host to a beefy power trio, musically tied by the stark sea-changes evident in Beabadoobee's rapidly evolving sound: there's a marked gulf here in Bea's set between the succulent balladeering of her early 'Patched Up' incarnation, and the spaced-out dream-pop - peppered with gutsy grunge – found on her latest crowd-enthusing rockers: 'She Plays Bass', a crush-song devoted to her own bass player, and 'I Wish I Was Stephen Malkmus', a song which 'tripped out' the Pavement founder himself on twitter, and which definitely wins over the attendees here.

In other words, there are slow songs, and there are heavy songs. Bea instructs her dazzlingly-clothed acolytes when to "fucking mosh!", and when to "chill," such as for swaying sing-alongs 'If You Want To', and debut single 'Coffee', the latter rightly finding her at a more intimate audience level. Among the heavy numbers is a surprise cover of Simple Minds' signature '80s hit "(Don't You) Forget About Me), which receives an impressive grunge-make-over here.

As if to the package the evening's succinct, if slightly hesitant, proceedings, Bea affectionately pillow-talks "We love you." into the mic and then abruptly leaves without notice. Beabadoobee is clearly still at an early stage as a performer, but an ability to generate excitement and ply her audience with irresistible earworms is certain to stand her in good stead.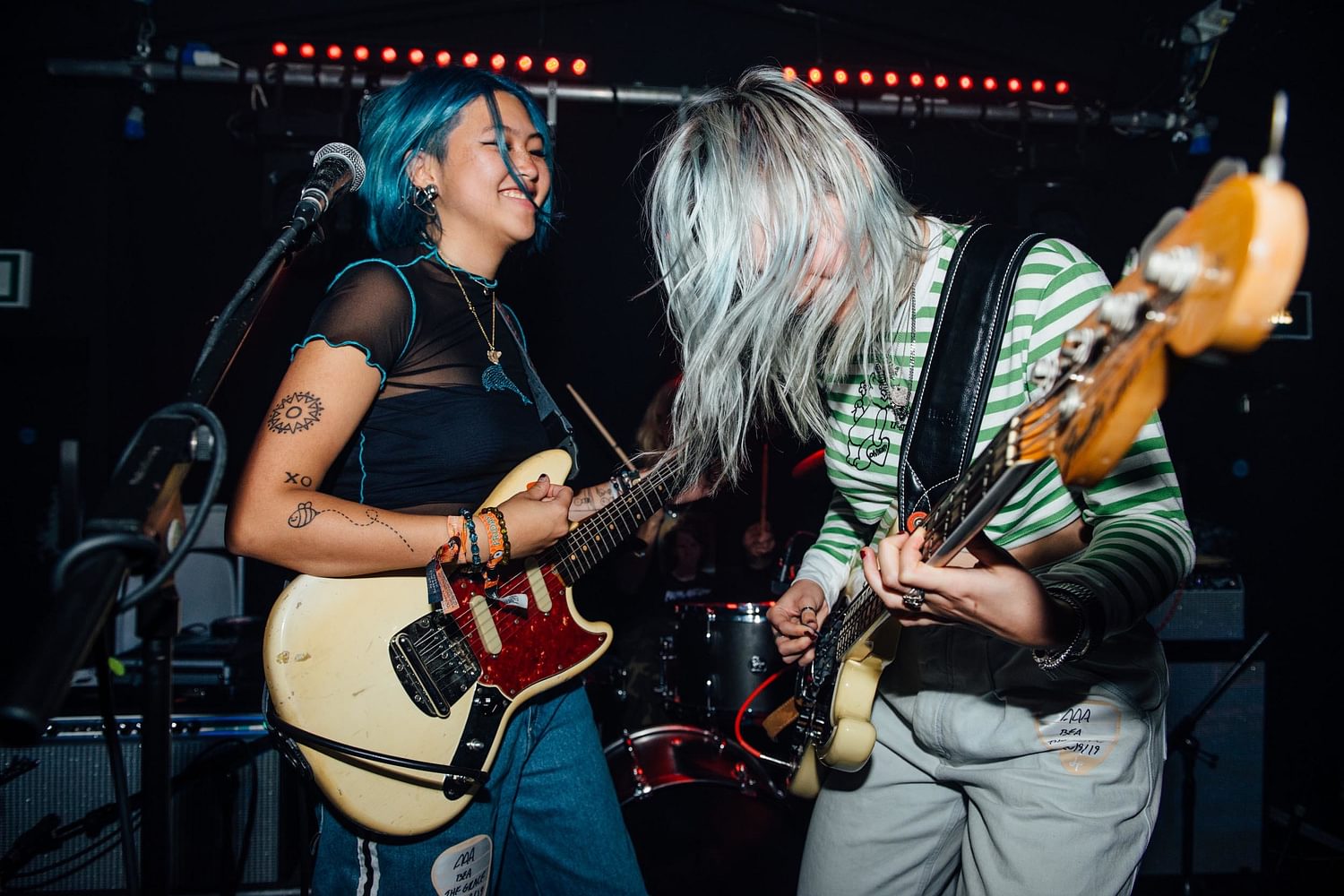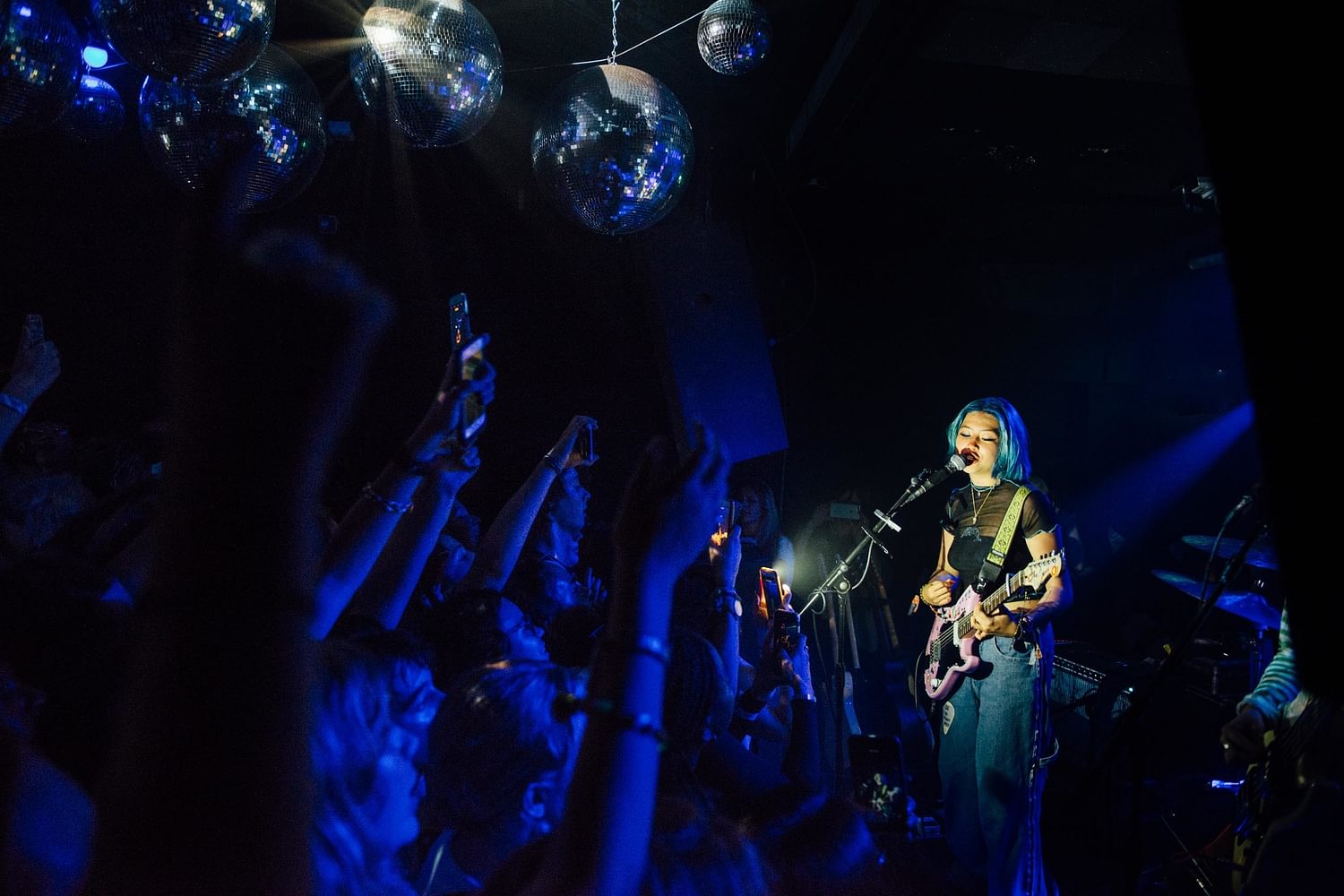 Read More
Popular right now
Featuring James Blake, Romy, Marika Hackman, yeule and more.