Live Review
Biffy Clyro, Digbeth Arena, Birmingham
17th October 2019
There's little ego at play here, just an intense wish for a bloody good time.
When a band has grown to the size of festival-headlining titans, the novelty of seeing them in a decidedly more intimate setting never really goes away. And that's what makes Biffy Clyro's Jack Daniel's Presents show at Birmingham's 3,000-capacity Digbeth Arena so invigorating: it feels like a rare opportunity to see someone this big in a much smaller setting.
First up, it's Sound of Summer winners Lacuna Common, fresh from our DIY & Jack Daniel's Presents mini-tour, which saw them wreak havoc across the country. Tonight, things are admittedly a little different – it might be a smaller affair for Biffy Clyro, but this is the Oxford band's biggest gig to date – but even so, they pack their set full of ragged energy and a sense of youthful chaos.
In contrast, Another Sky's set is altogether more intense. Having spent the last year honing their talent for creating a heightened atmosphere in the live space, theirs is a set filled with sonic gravitas. Vocalist Catrin Vincent feels more like a commanding but enigmatic conductor, leading her band through the haunting likes of 'Apple Tree' and 'Chillers' and it's difficult not to be moved by their foreboding but beautiful offerings.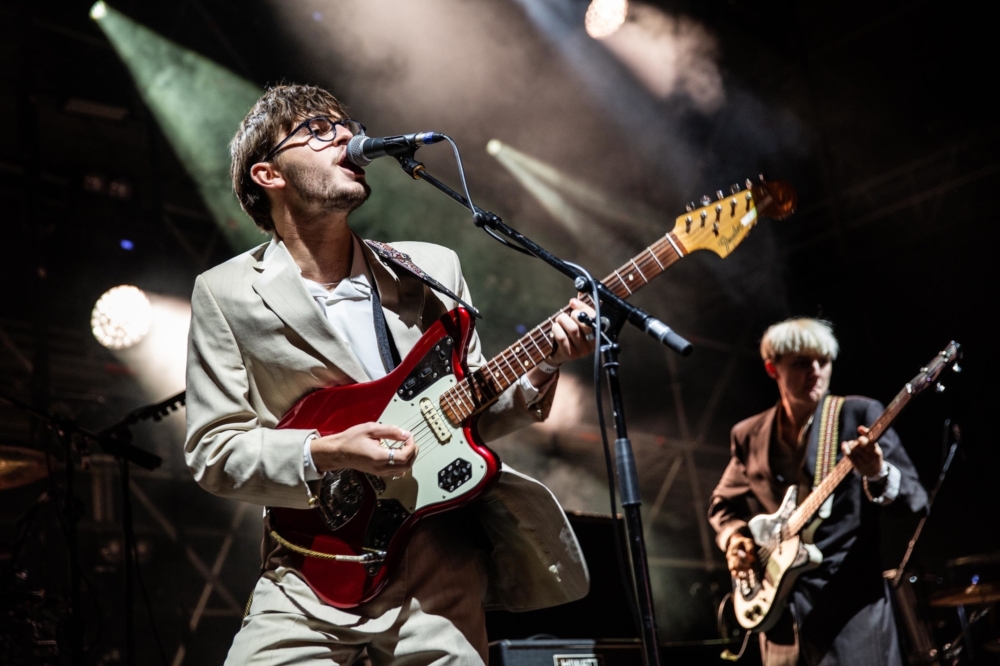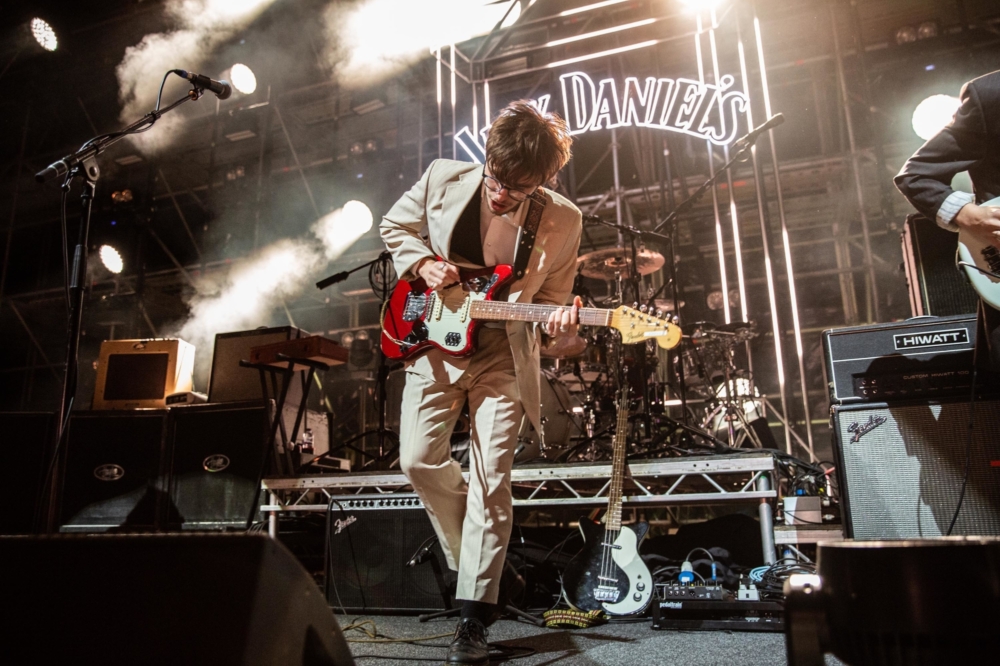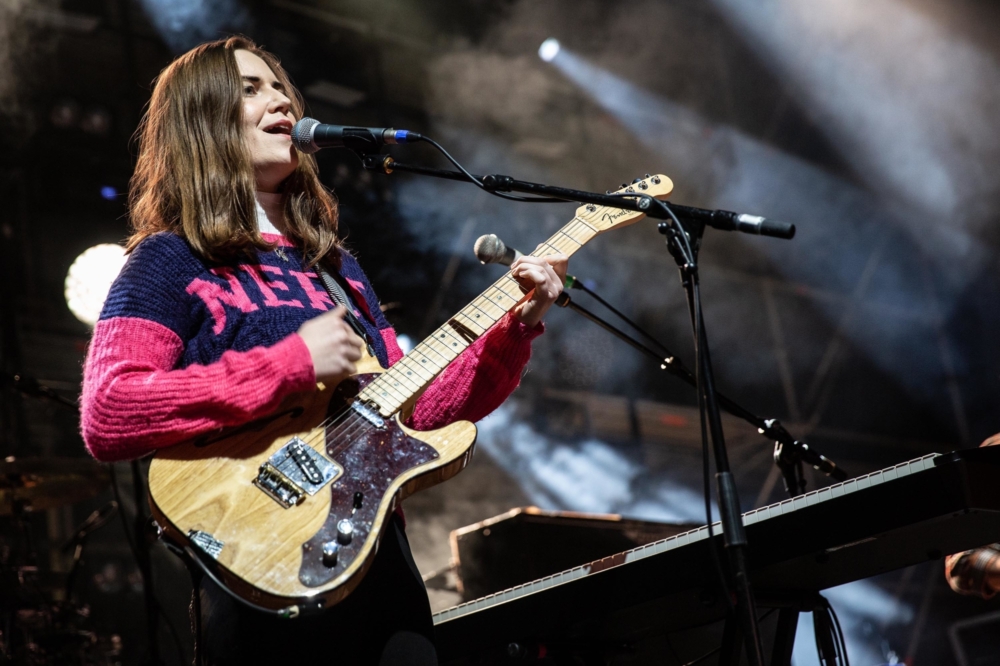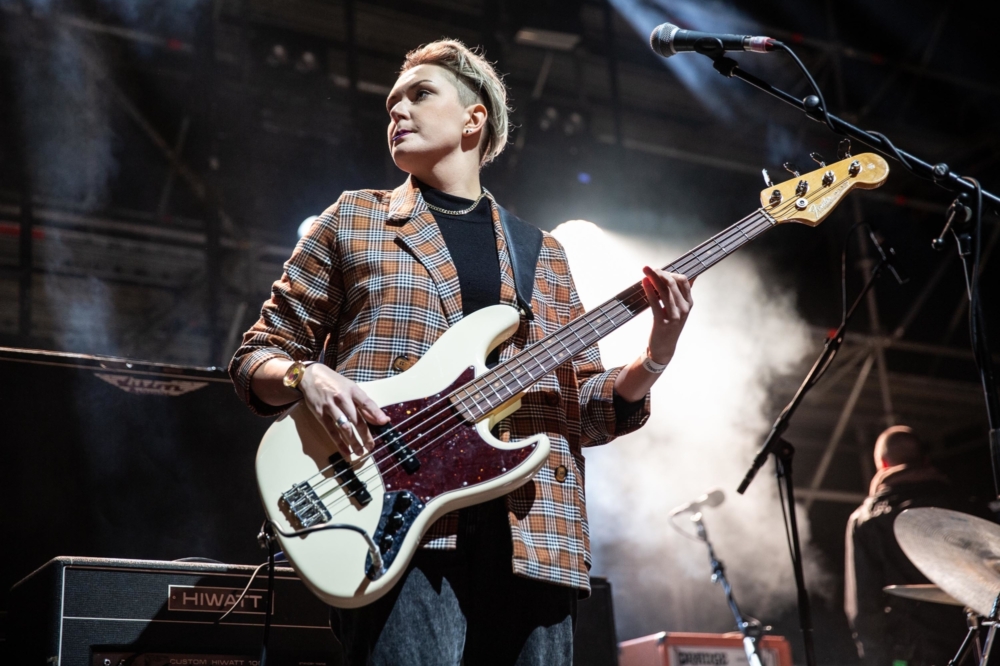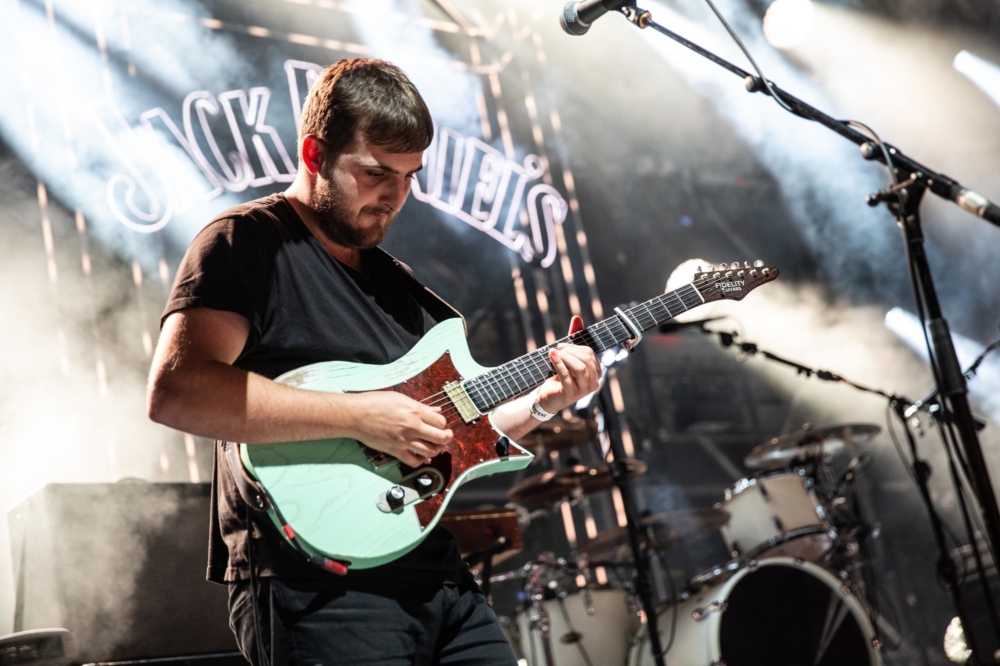 Unsurprisingly, by the time Biffy Clyro hit the stage, there's a tangible sense of anticipation in the air. Having spent most of 2019 off the road, with only a handful of shows taking place around their Isle of Wight headlining slot, their return to Birmingham bursts into life with the tremendous adrenaline rush of (sort of) new track 'Balance, Not Symmetry'. Characteristically undressed to the waist - with frontman Simon Neil sporting some rather nifty glitzy red trews - it takes the trio mere moments to whip up a frenzy, further proving why they find themselves at the top of so many festival bills these days.
It's not all about their latest musical projects though. While outings for older tracks like 'Glitter and Trauma' and 'There's No Such Thing As A Jaggy Snake' show off their leaner, more ferocious side – and provide an unexpected treat for any early fans in the crowd - it's classics like 'Mountains' and 'Bubbles' that still rouse spirits, feeling like jubilant, almost-otherworldly anthems ten years on since their first release. And that's what makes Biffy Clyro so brilliant, even eight albums in; there's little ego or judgement at play here, just an intense wish for a bloody good time. Safe to say they make good on that.

Get your copy of the latest issue
Read More